Description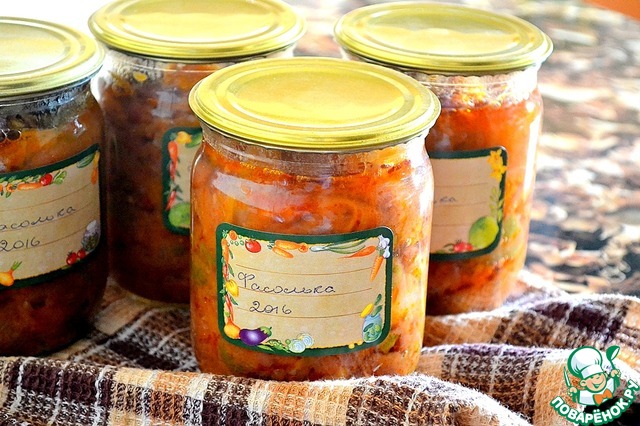 Simply criminal not to share the recipe for this bomb billet. Doing two years in a row in huge quantities. Without it, the pantry now and not conceived. So simple. And composition normal. And nothing unexpected. BUT! Oh my God, how delicious it is! I learned about this salad from my sister. She called with the words: "Write! This thing!" She learned the friend the friend... in Short - the circle is closed, now all of your friends close "Fasolka" and praising. Girls, this is the recipe for a versatile salad - it is itself tasty and nutritious, a jar - full lunch or dinner, take in the winter to work - it's beautiful! As a side dish, a salad is just gorgeous. If in broth with potatoes to use - you will enjoy a delicious winter bean soup. Bigger, thicker to put - will you have a flavorful vegetable stew. I am particularly pleased that Bean is very popular with the men. And holidays, and during the week helps. And if black bread, so thick to believe... Vkusnoteevo! Of this amount, products the result is 14 bottles of 0.5 l. But always make several servings at a time.
Ingredients
6 cup

1 kg

1 kg

1 kg

3 kg

2 Tbsp

200 g

80 ml

200 ml
Cooking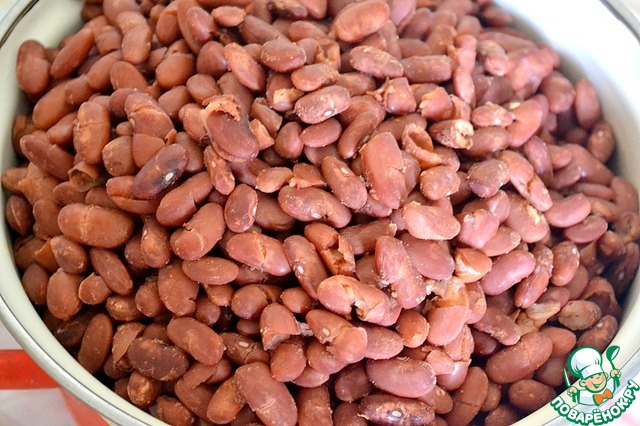 The main point is the beans. This year I successfully bought a large red beans, which is quickly and easily cooked. And ready she is so starchy and delicious. Beans rinse, soak, boil until tender. I do it the night before. Or boiled in the morning, in the evening begin to make the salad. This is already cooked beans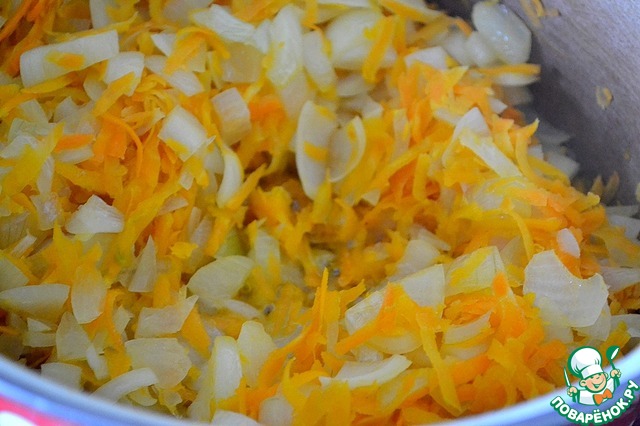 Chop the onion, grate on a coarse grater carrots. All fry in vegetable oil in a large saucepan. Rather, stew. About 30 minutes - watch at the ready.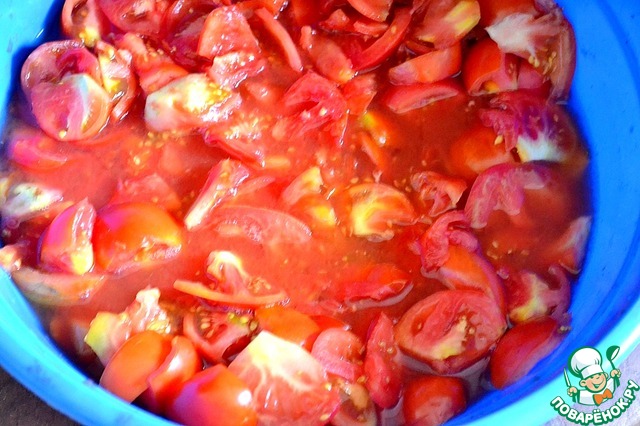 Put there the sliced tomatoes.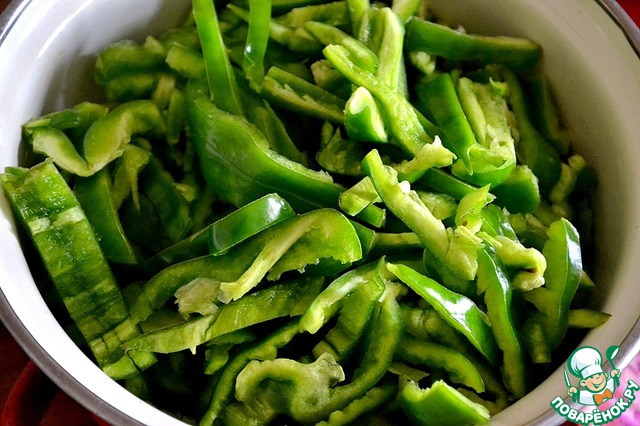 Cut into strips pepper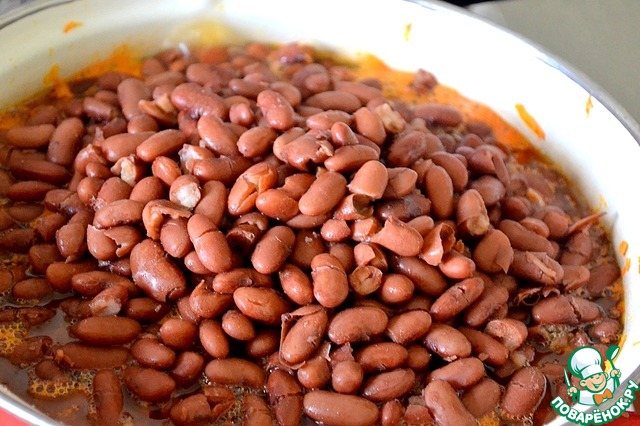 Put sugar, salt, vinegar, stir. Last put boiled beans in advance. All this wealth is cooked on very low heat for about an hour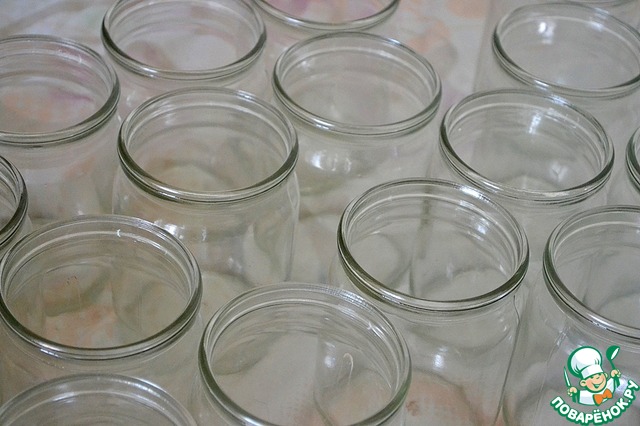 During this time we quietly clean the kitchen, wash and sterilize them banks... (I wash with baking soda and sterilized in the microwave for 5 PCs at a time)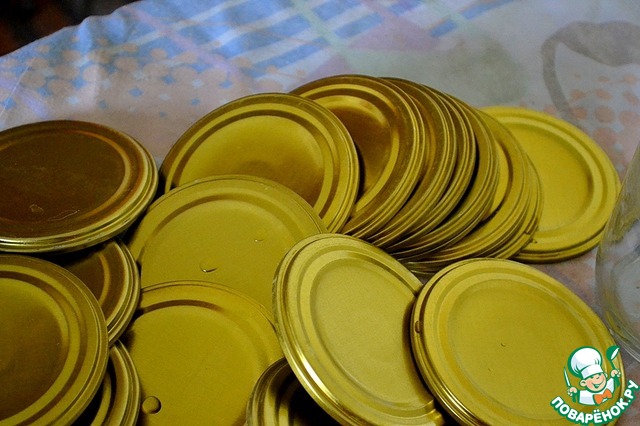 Sterilize lids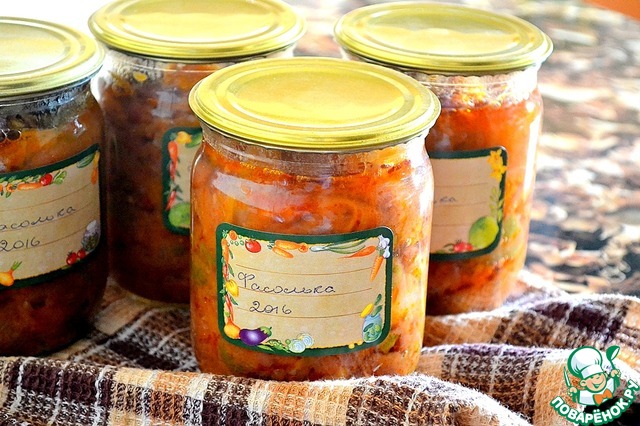 All! The salad is ready. Very tasty and flavorful! Hot put the salad in the jars and preserve the lids. Wrap it up. Banks has cooled - remove the pantry. We will enjoy all winter delicious salad!