Description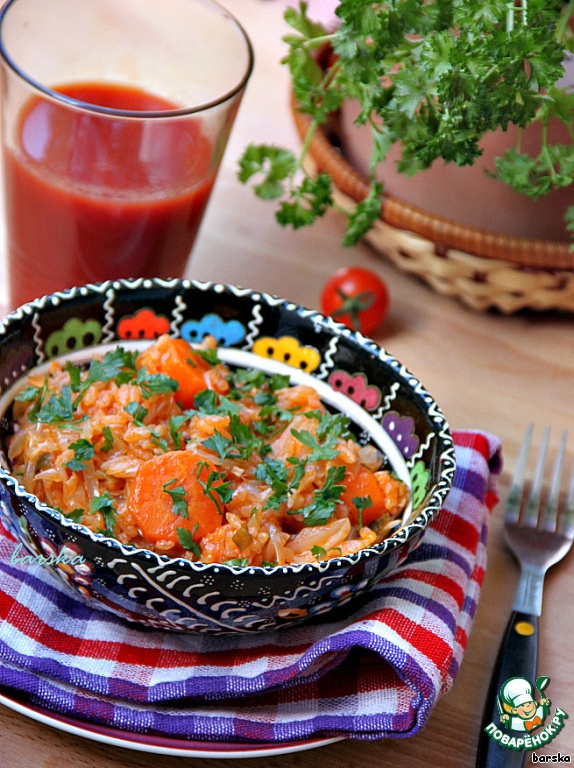 Lakanoita - simple, delicious dish of homemade Greek cuisine is nothing like cabbage with rice, but cooked very interesting. Come on in, help yourself! For this recipe I am grateful to Larissa glaros and her Greek friends!
Ingredients
800 g

1 piece

3 piece

100 ml

100 g

100 ml

3 piece
//= Yii::t('app', 'Total calories: ') . $recipe['ingredients']['total_calories'] ?>
Cooking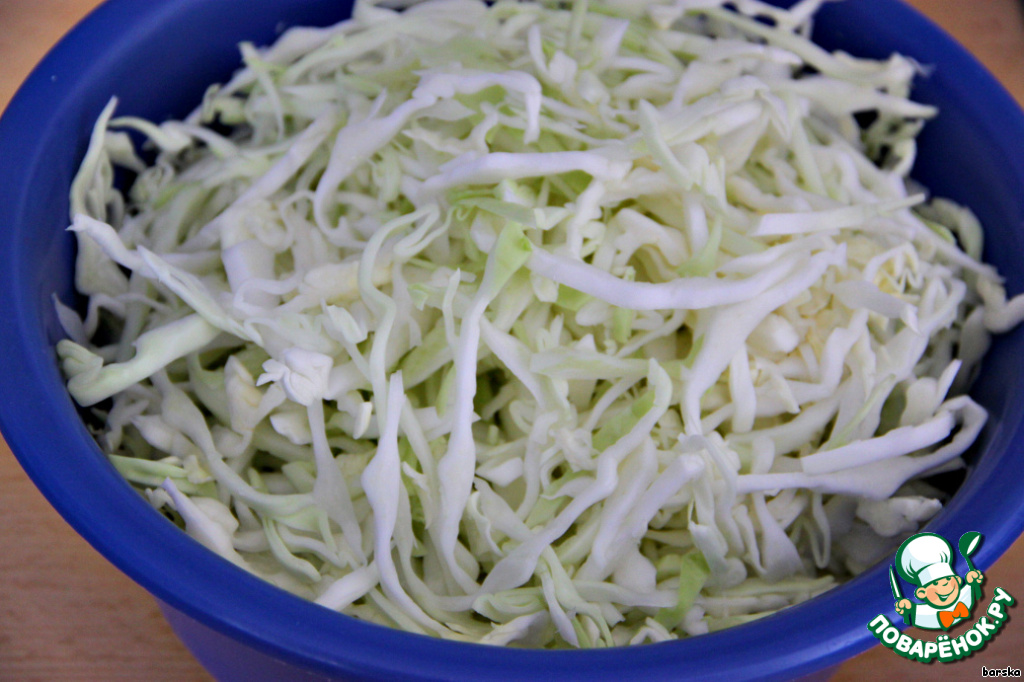 So, shred the cabbage. I made it so. Can be more large. 500-800 g - depending on what you like more rice or cabbage. I shredded 500 gr.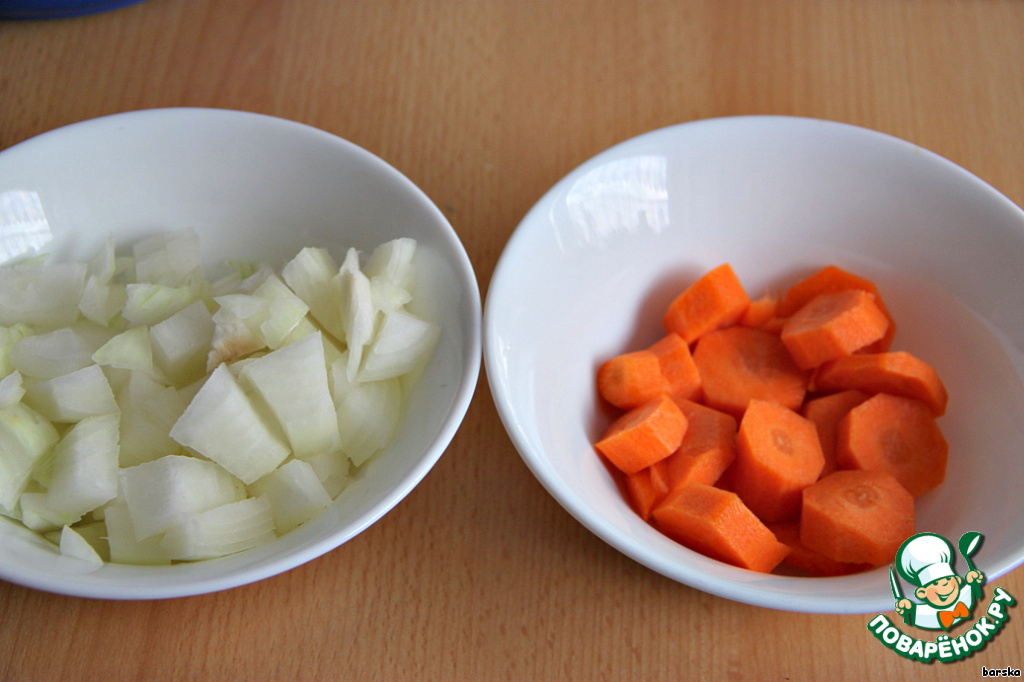 Onion cut into large cubes, carrot - slices. The number of carrots adjust according to your taste. I took 1 PC.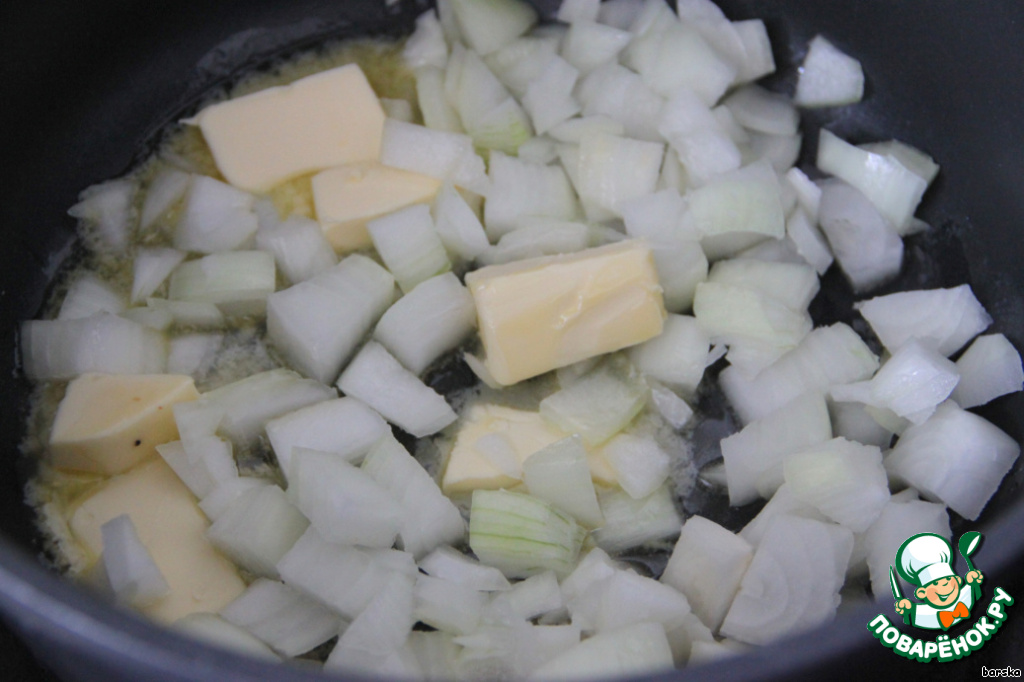 Olive oil (I prefer in this case butter) gradually fry until transparent onion, carrot.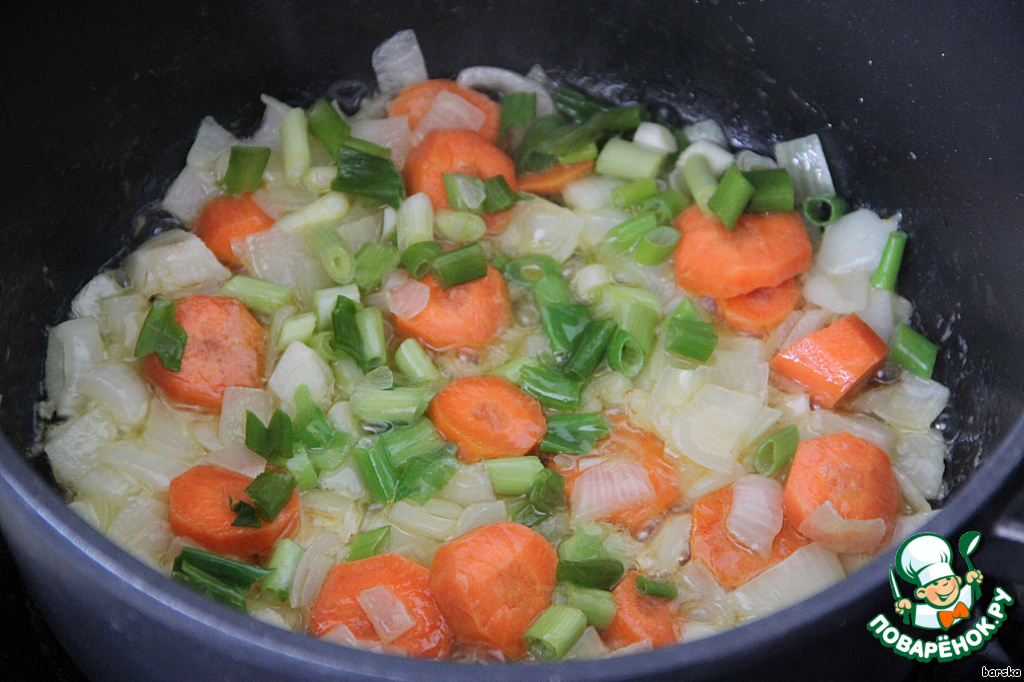 Add the green onions.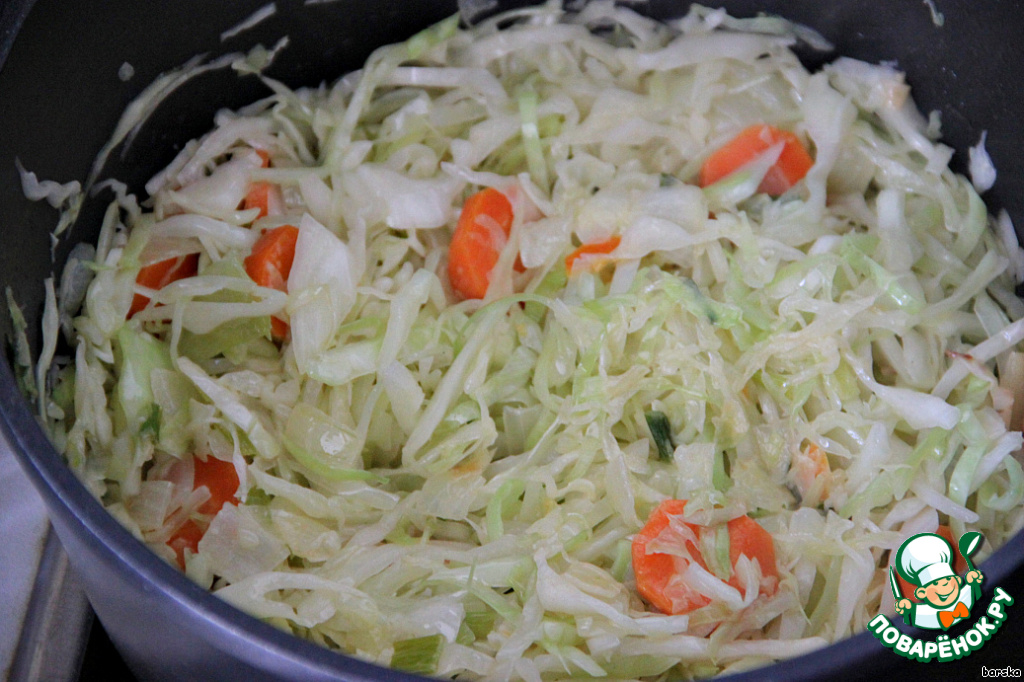 Add the cabbage and fry on maximum heat, stirring constantly, to caramelize the cabbage.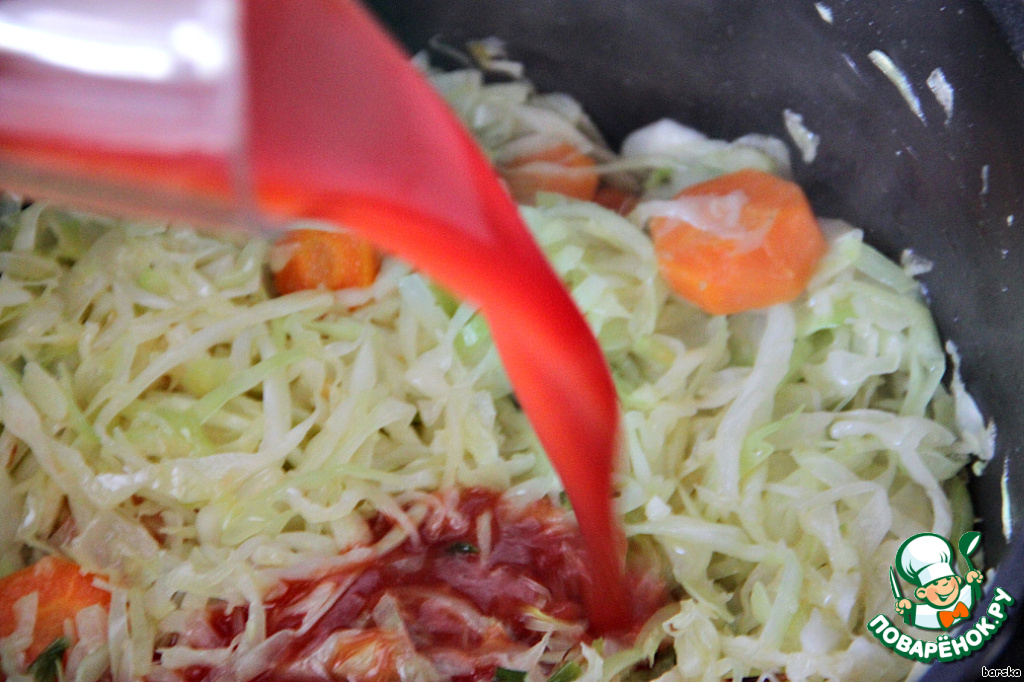 When the cabbage is slightly cooked, add tomato juice and spices (salt, coriander, pepper). Mix well. Reduce the heat to low.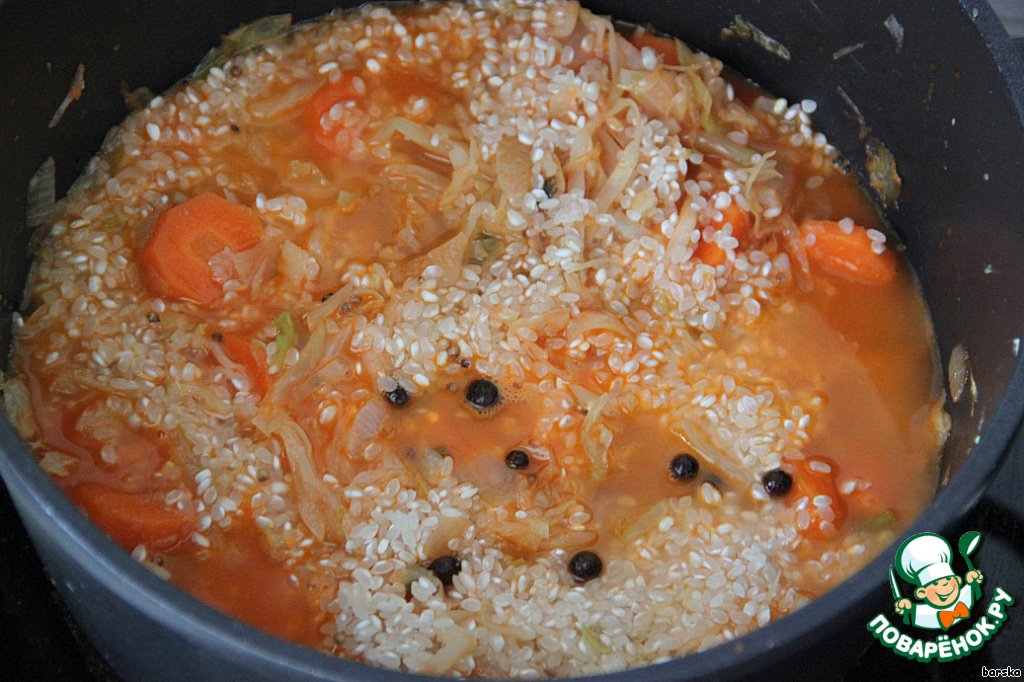 Add a round figure (if needed - pre-washed) and water, more than half of rice. That is, 3/4 Cup rice - 2 times in 3/4 Cup water. Cover and simmer until the rice is tender.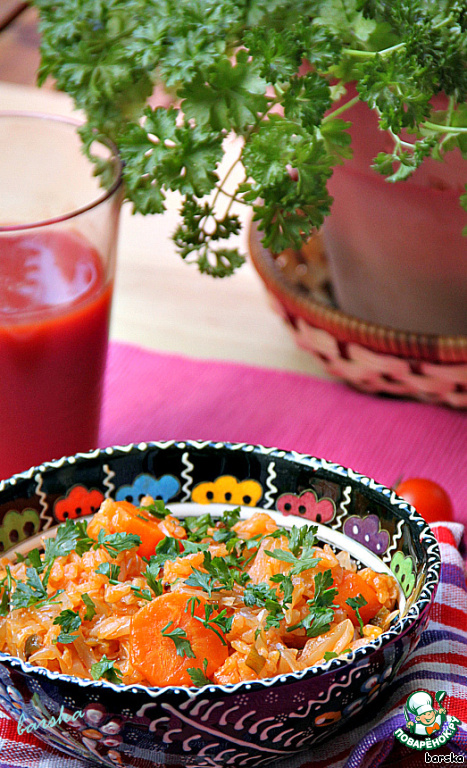 Sprinkle the dish with parsley. Chili you need to add according to tastes of your household, preferably freshly ground, directly in the plate.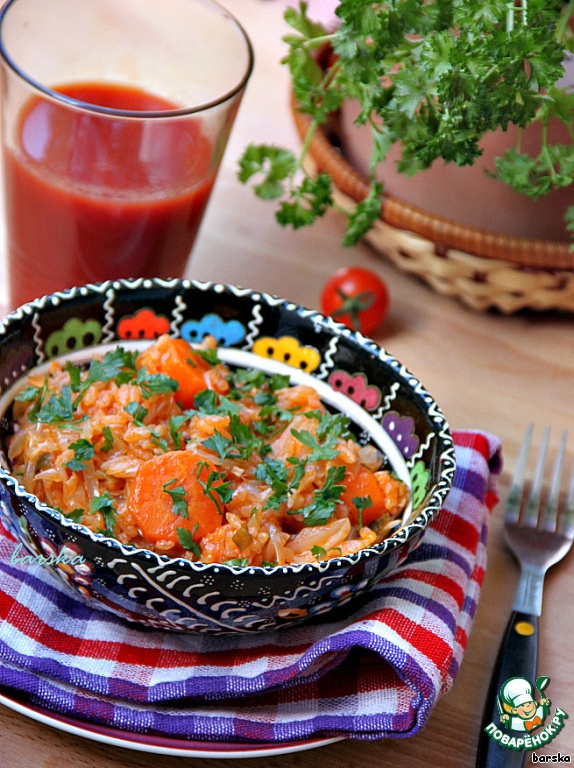 My husband is a little bit of vegetables and rice - praised this dish as "excellent", but noted that this might be a good smoked ribs (or bacon bits, I think)! So decide for yourself as you prepare to "Loanalso"! BON APPETIT!