Description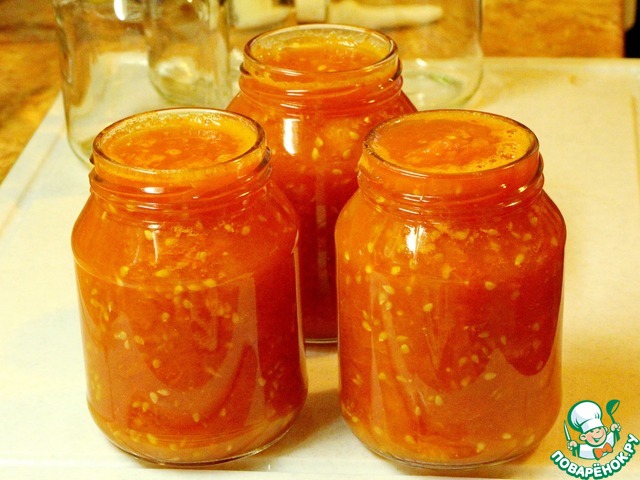 I want to present you my recipe for tomato harvesting without vinegar, which the recipe is difficult to call. This option is very suitable for those who have not enough space in freezer to store tomatoes for the winter for soups and other dishes. Recipe for those who are not depressing tomato seeds and for those who can not afford to buy expensive imported peeled tomatoes. For making use any tomatoes: kryven'ke kosenka, damaged, to put it simply, any substandard. The workpiece is preserved perfectly in the apartment and does not deteriorate. This recipe many years ago came up with my mother who I dedicate this recipe.
Cooking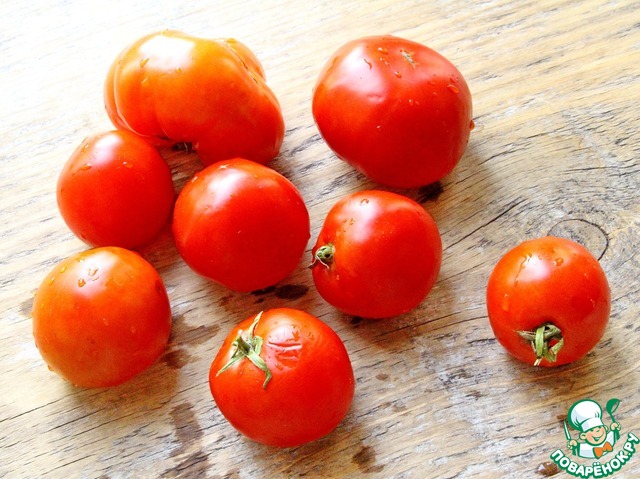 There is no strict rules of weight, all depends on the amount of tomatoes that you have decided to cook today and the availability of free time.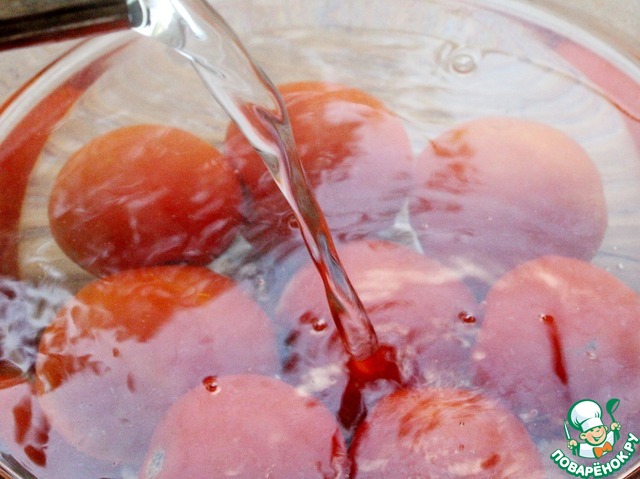 Tomatoes folded into a bowl and scald with boiling water.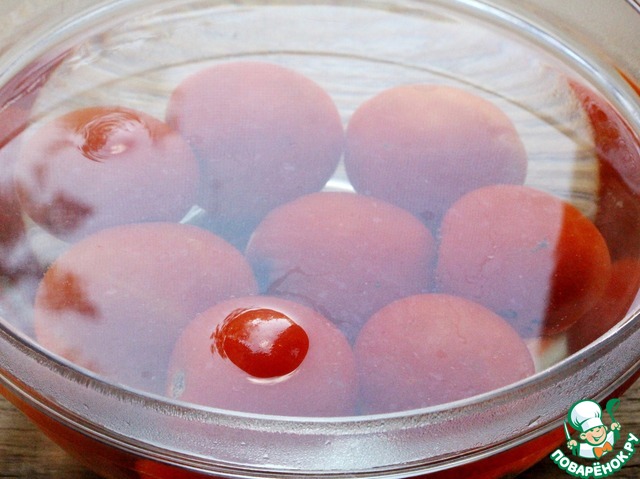 Then cool in cold water.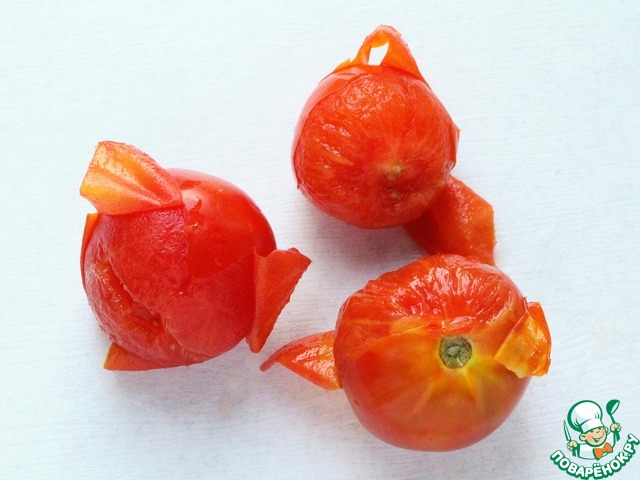 After these manipulations the skin from tomatoes easily separated. Tomatoes to be peeled.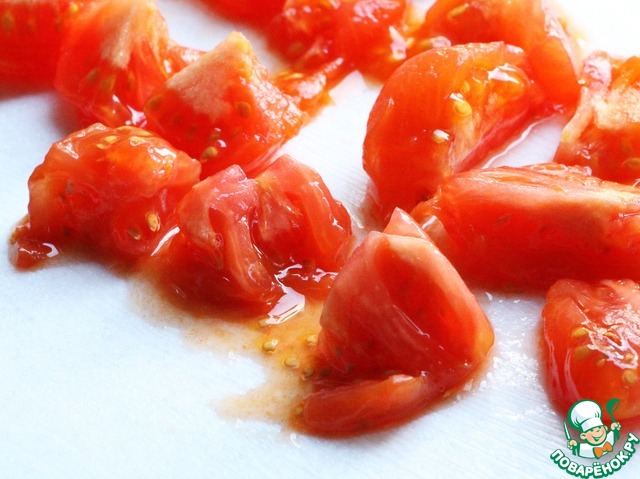 Cut the stem. Tomatoes cut into 4-6 pieces as you like.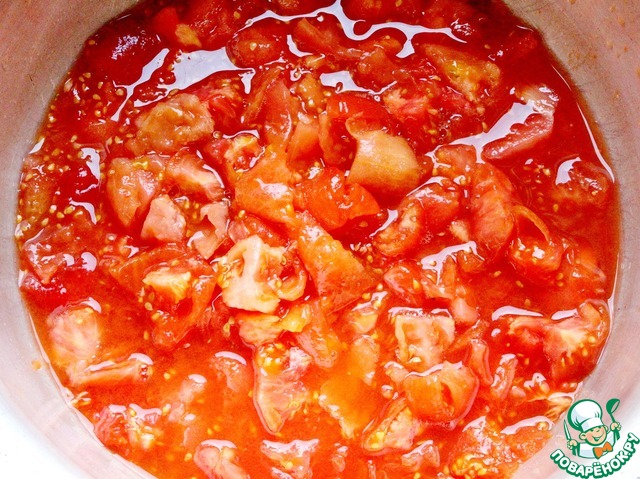 Folded into a pot or bowl and simmer. Once the mixture boils, slightly prisolit to taste. A pinch or two of salt, depending on your quantity of tomatoes. No need to make a lot of heavily salted for a delicious tomato juice.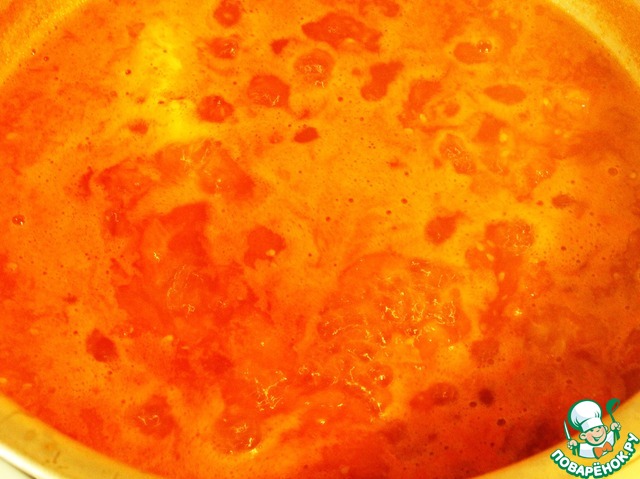 To give weight to gently boil for 5 minutes, or up to 10 minutes, stirring occasionally. Soft watery tomatoes, meanwhile, will turn into a liquid mass, and thick fleshy will remain in small pieces.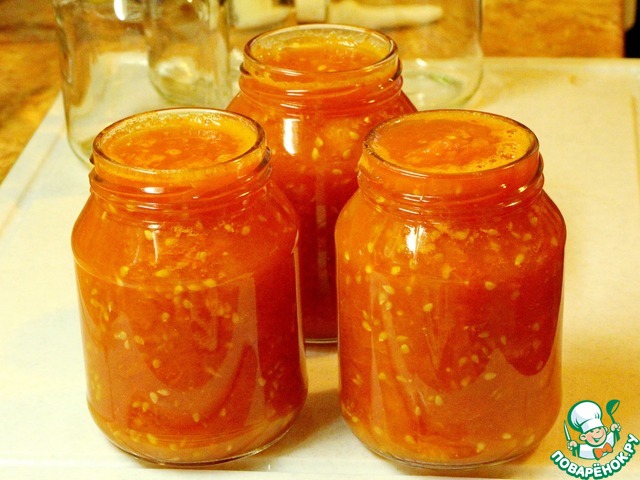 Roll in sterile jars.