Description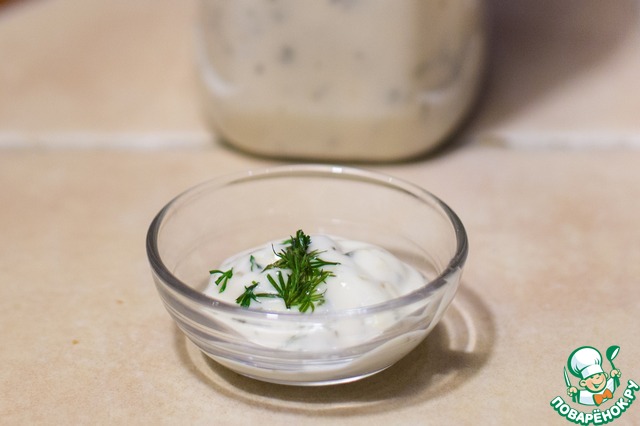 You, lovers of mayonnaise, dedicate your first povarenok.ru recipe! About what they sell in stores labeled "mayonnaise&am p;quot; to tell the millionth time I will not. Yes, and the psychological moment, when you know that put - also very important! As a kind and becomes very harmful mayonnaise, and don't get fat from it ), and tasty - solid benefits! Excellent option for situations when the salad is already cut, there's a Blizzard (freezing cold, rain, hurricane, tornado - underline), and in the refrigerator, as it turns out (Oh the horror!) there is no mayonnaise! So, in 10 minutes You'll have it! And not to go anywhere. Based on the classic recipe homemade mayonnaise, but here, as in any culinary business, important details.
Ingredients
1 piece

0.5 tsp

0.5 tsp

0.5 tsp

1 Tbsp

150 ml

1 tooth

1 slice

1 slice

1 handful
//= Yii::t('app', 'Total calories: ') . $recipe['ingredients']['total_calories'] ?>
Cooking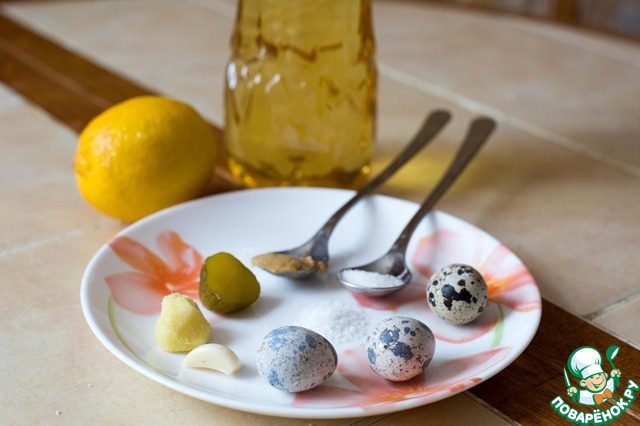 Ideally, all components of the future of mayonnaise should be at the same temperature. I have this issue never bothered, and laid eggs straight from the fridge and pour in the vegetable oil at room temperature.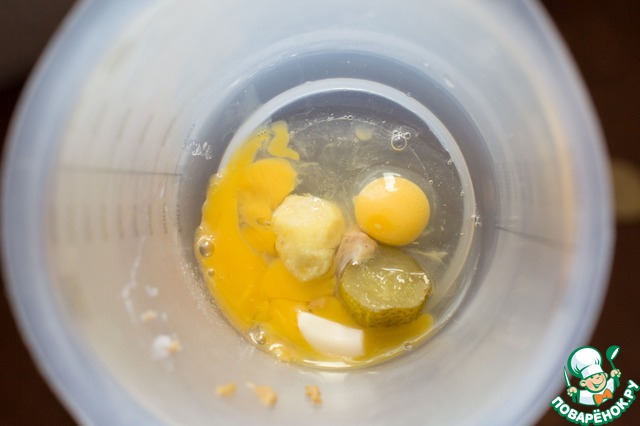 First I put all the ingredients (except lemon juice, vegetable oil and herbs) in a tall narrow dishes.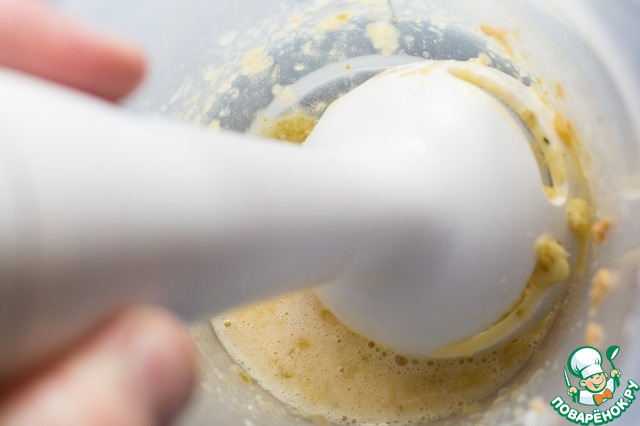 And bring them to a common denominator blender. After that, the blender Express our gratitude and put to rest.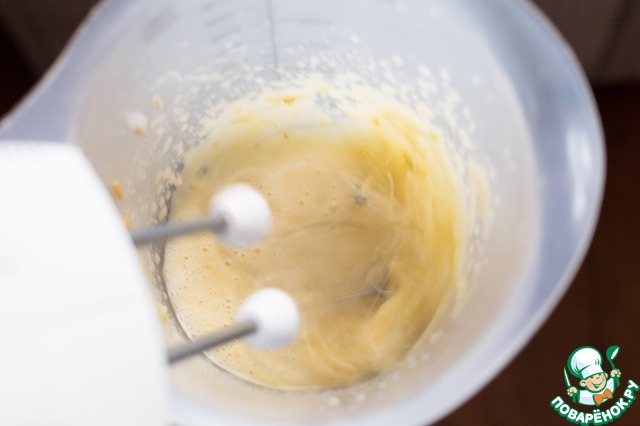 Continue with mixer. You can, of course, and blender to continue, but with a mixer I personally prefer. Turn on the mixer the speed and dip it into the mixture. As in the classic mayonnaise recipe thin struechkoy start the supply of vegetable oil. Here is the freedom of creativity: you can just pour some sort of Oleina, Ideal, or metroshnye ARO - does not matter. You can dilute a little olive or even sunflower seed with odor - shades naturally vary. But I suggest to leave the experiments for later - when the arm is stuffed. Feeding vegetable oil at a running mixer not forcing - fostering patience, pour a slow, thin stream.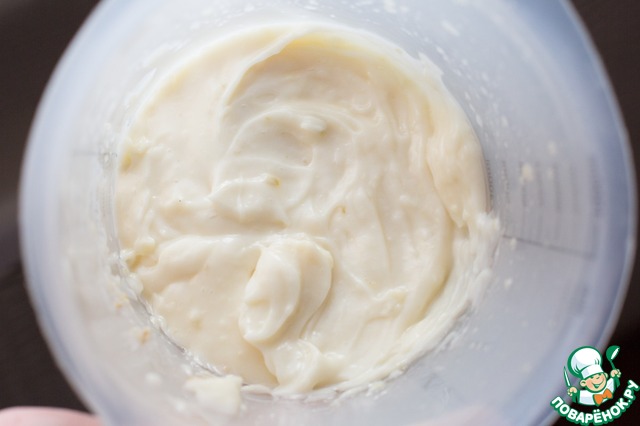 Once the mixture begins to thicken, the stream of oil can be increased. The pattern is simple: more oil - thick mayonnaise. Therefore, the amount of oil 150-200 ml as you like. The result is almost the finished mayonnaise.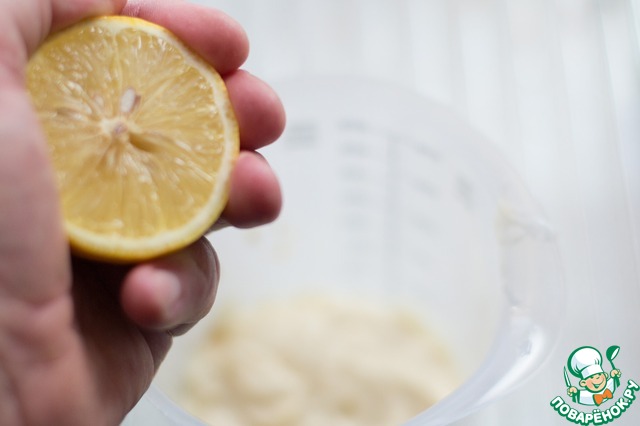 After bringing the mixture to desired thickness add a tablespoon of lemon juice and whisk a bit more. I like thicker. If You do not like, pour less oil, either, continuing to work with a mixer, add boiled water at room temperature.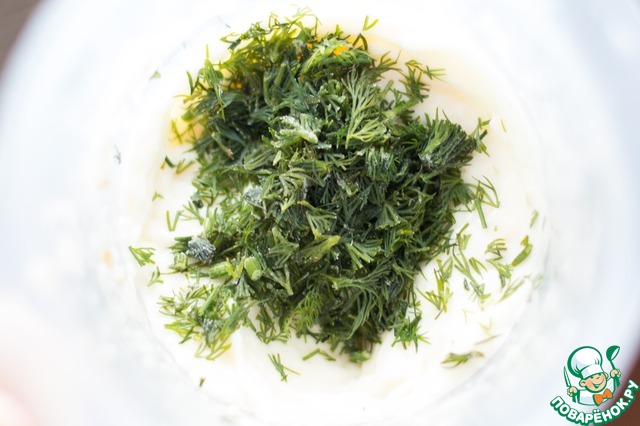 In the finished mayonnaise I like to add fresh or frozen greens and stir with a spoon already, so the greens felt, not mush.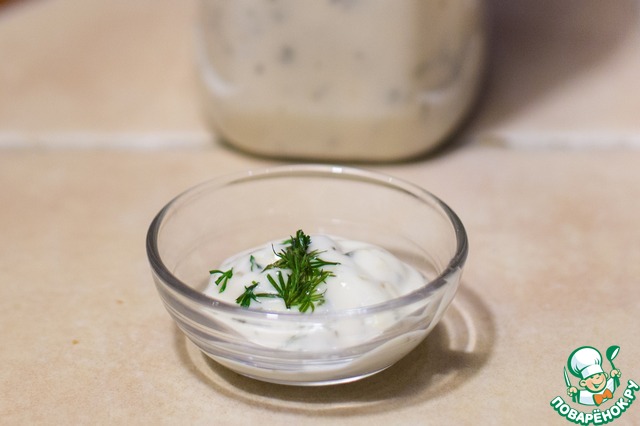 As You know, options homemade mayonnaise weight: with no pickles and cucumbers, with garlic and without it, with ginger and without. Can pieces of olives in it to crumble, not forgetting after removing the bones. Well, about variations with butter, I already wrote. Homemade mayonnaise can be added to the salad, and just spread it on homemade bread. But what is impossible, it is subjected to heat treatment. Try to bake meat with him do not even try - will disintegrate into components. But otherwise, Bon appetit!