Description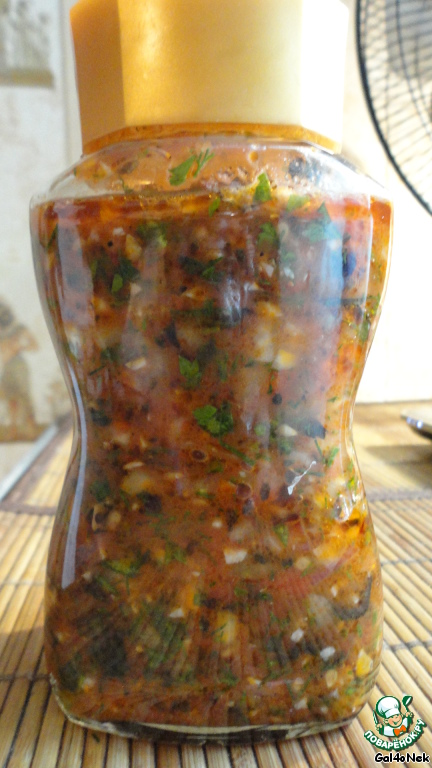 Similar sauce I was served in one of the cafes to barbecue. I loved it! And at home I tried to reproduce something similar. A husband loves the sauce, he eats it just with a spoon or puts on black bread, so often I make it just so.
Ingredients
0.5 kg

1 piece

0.333 coup

0.333 coup

0.333 coup

0.333 coup

5 tooth

1 piece
Cooking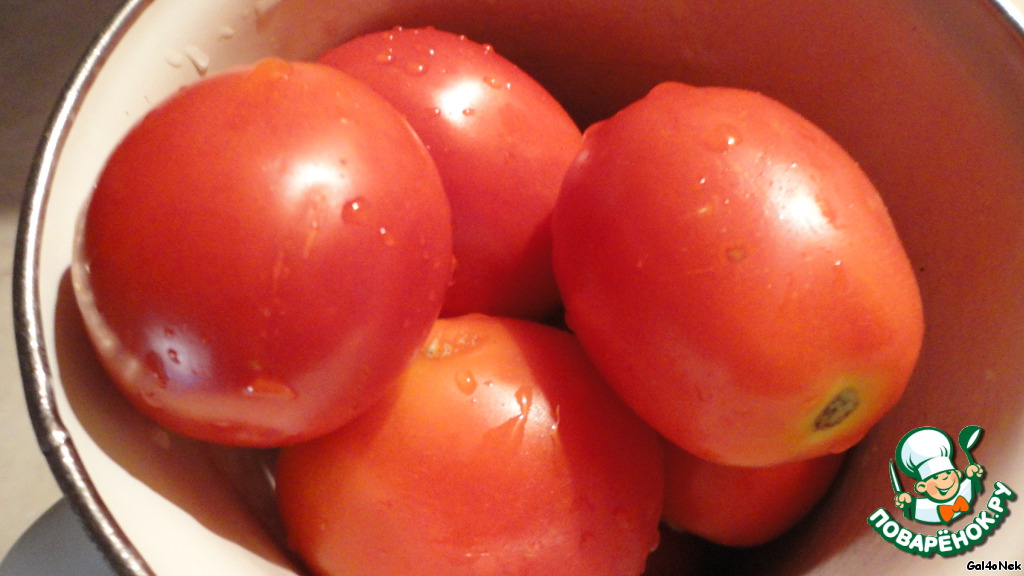 Tomatoes.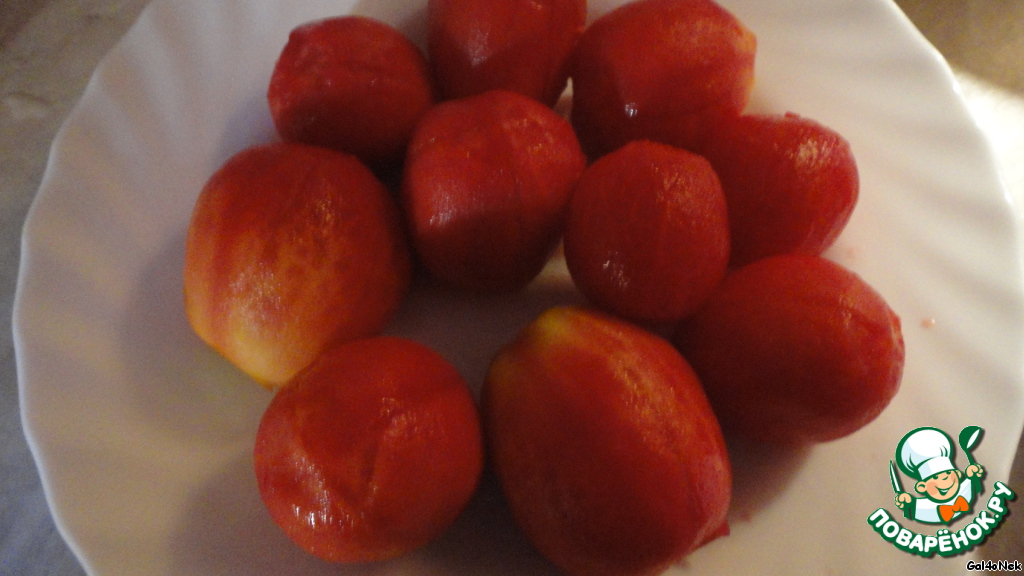 Fill with boiling water. Remove the cloth.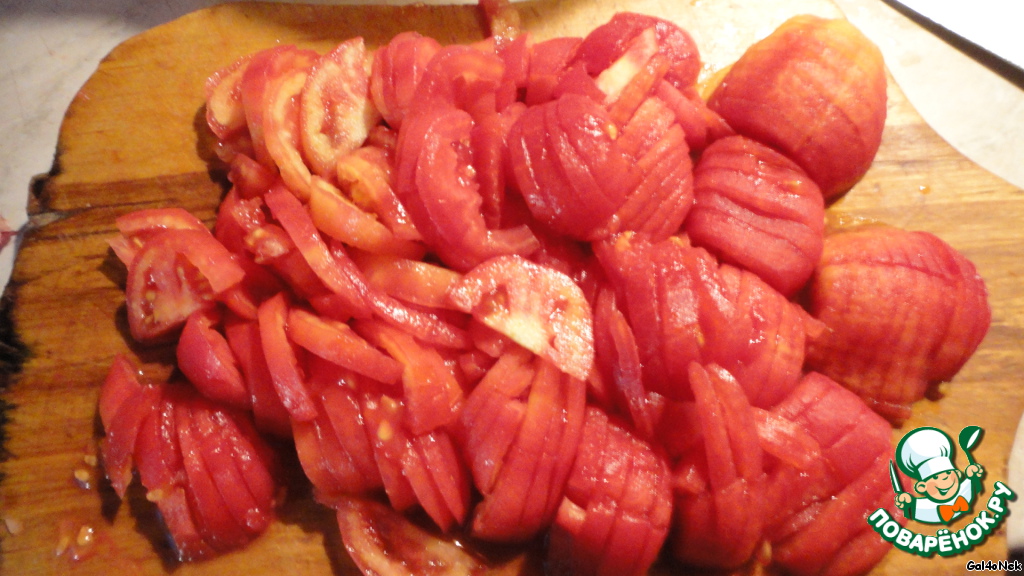 Cut tomatoes as you like. I cut the half circles.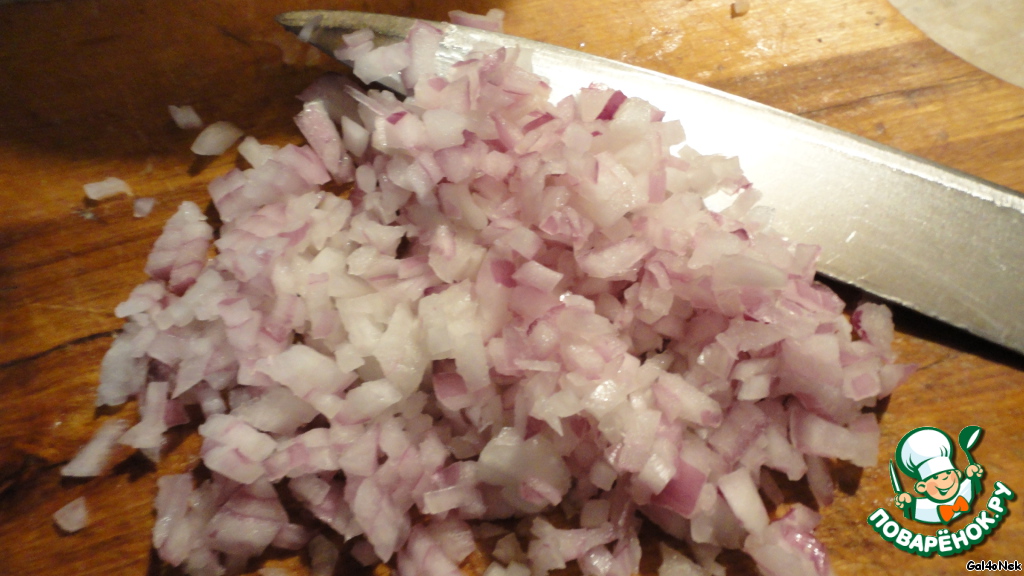 Onion, cut into very small cubes.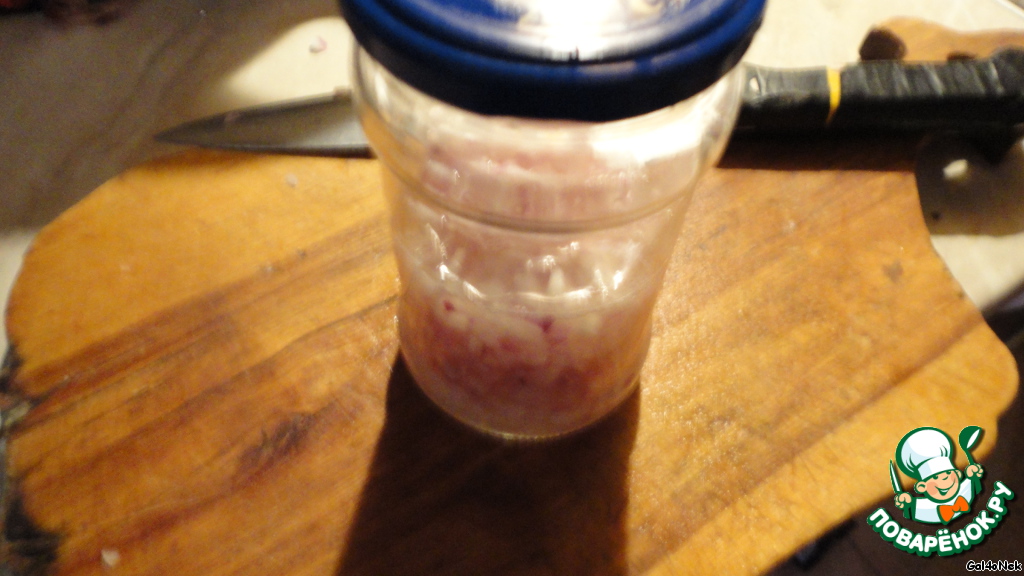 Put in a jar, pour the diluted 1/1 with water Apple cider vinegar. Shake the jar and leave the onions to marinate.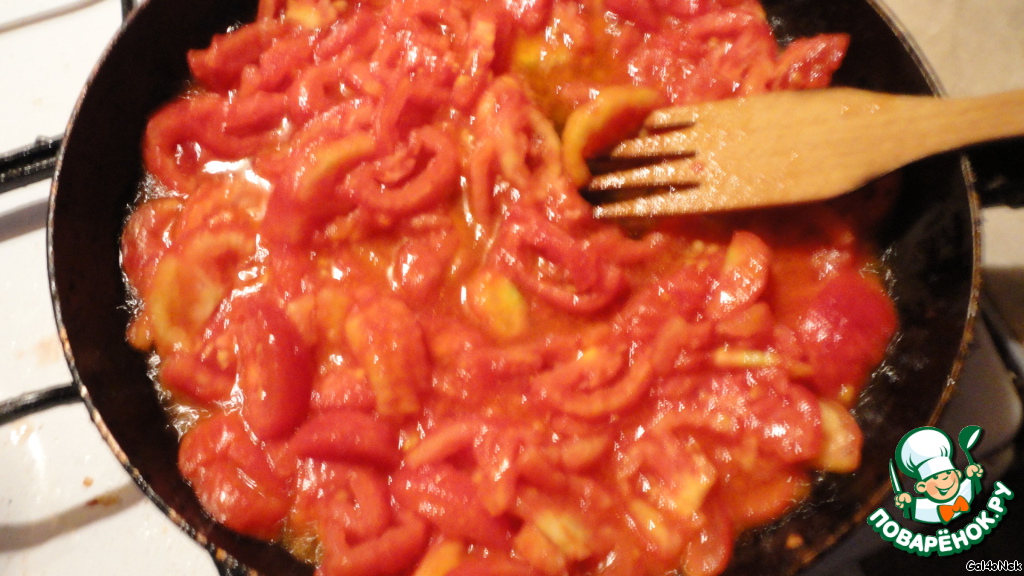 While the onion is marinating, pour into the pan with oil and put the tomatoes.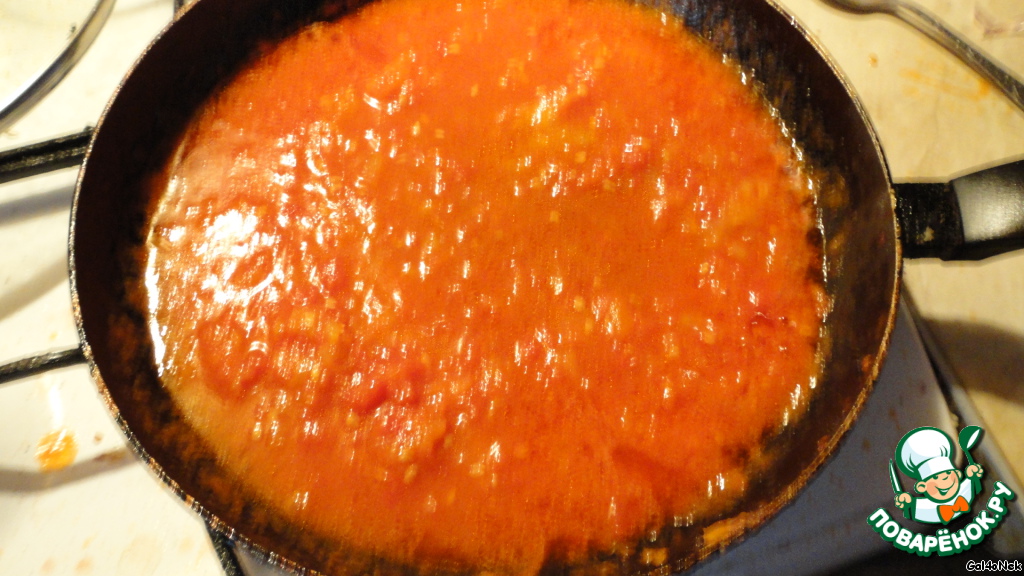 Simmer the tomatoes to the state sauce. Separate stubborn pieces, you can RUB through a sieve. I have a girlfriend who hates it when the sauce caught the seeds from the tomatoes. For her I all of this "happiness" is ground through a sieve. But today she's with us on a picnic I did not go and I have seeds left. They also have a beauty of its own. If the sauce is too thick, add water. If You don't have fresh tomatoes, then all the above can be replaced with tomato paste, diluted to the desired consistency with a little water and fried in vegetable oil. Now sprinkle with salt, add finely chopped bitter pepper, sugar, vinegar (a tablespoon first, and we'll see). Try (don't forget to blow on the spoon). Then balance the taste with salt vinegar and sugar, bringing it to such as You like. This is the basis of the sauce. Now turn off the heat. Add crushed or mashed with salt, garlic and favorite spices (I svezheperemoloty a mixture of peppers). Cover with a lid and allow to stand for 5 minutes.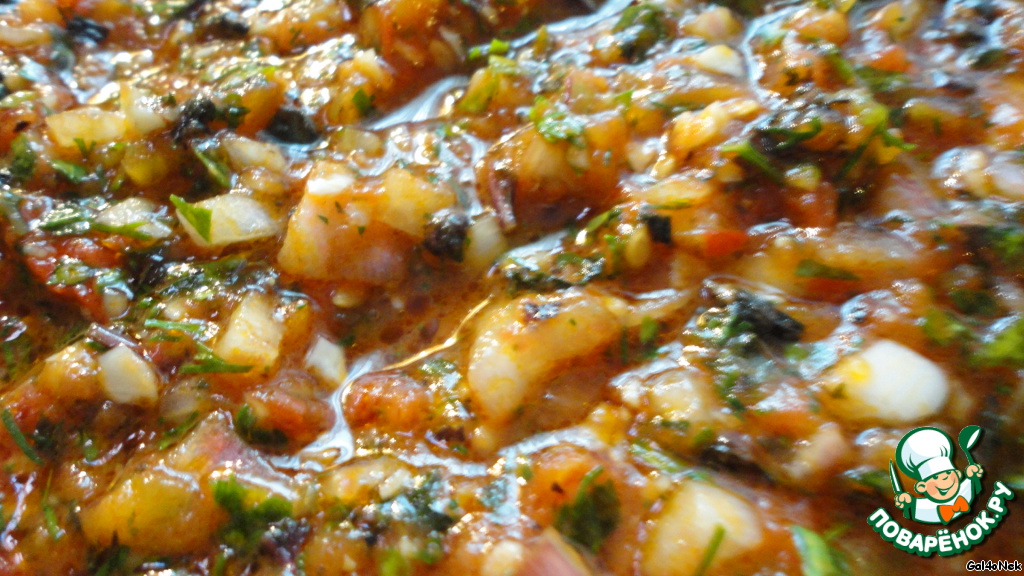 Finely chop the greens. Add to the sauce our mountain of greens and pickled onions. Looks like greens with onions, drenched in sauce.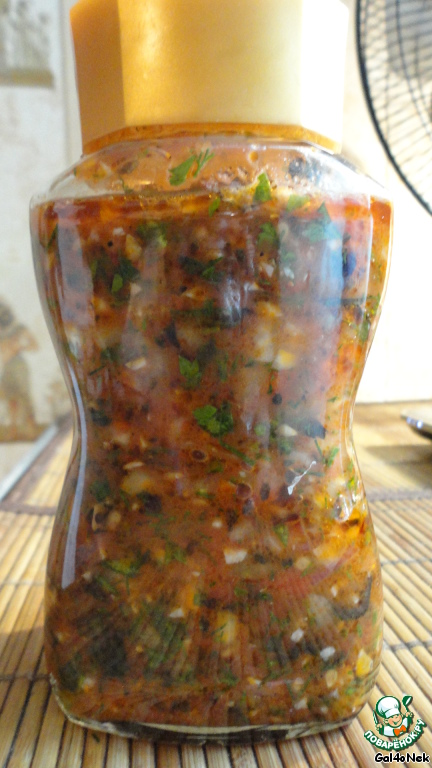 Put in a jar, and a picnic! Unfortunately, the sauce with the kebabs husband to take a picture is not given. : (