Description
It's something!!! I'm totally thrilled!!! I offer you the tenderest pork, which is insanely easy, and you will need a minimum of utensils, in fact everything in the oven! The meat will be 100% tender! Never thought I would be able to cook such a succulent meat itself. Of course, at our website there are many recipes for roast pork, I looked them over, not that I found!
Ingredients
800 g

3 tsp

3 tooth

1 l

2 piece
//= Yii::t('app', 'Total calories: ') . $recipe['ingredients']['total_calories'] ?>
Cooking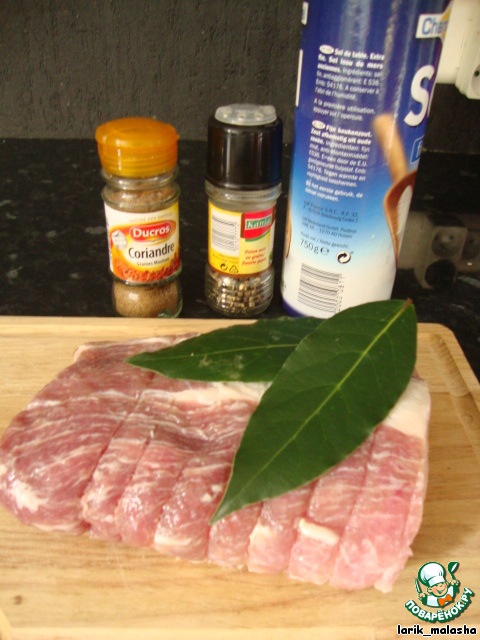 That's what we need.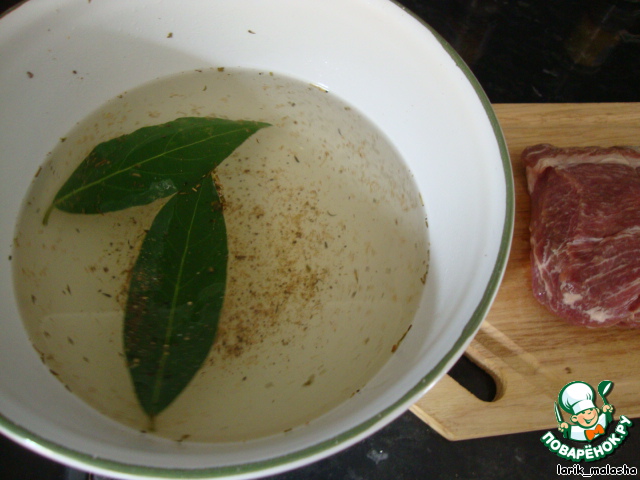 Water bring to a boil, season with salt and pepper, add Bay leaf and spices to your taste. I had the "herbs of Provence", red pepper and coriander. Stir.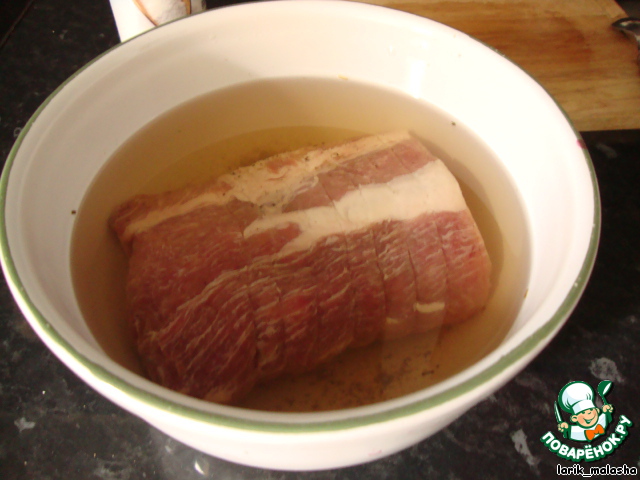 Water cooling and put in her meat. The water should completely cover the meat. Cover with plastic wrap and refrigerate at least 3 hours at night.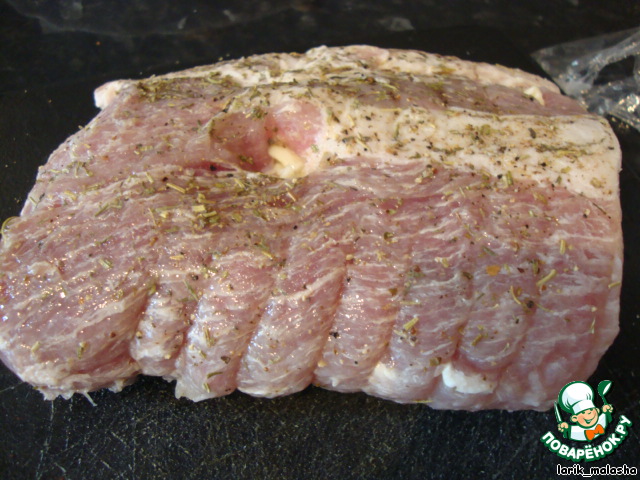 Remove meat, Pat dry, lightly season with salt and pepper, RUB with spices. To make cuts and place the peeled and sliced garlic.
Preheat the oven to 190 degrees. The meat is placed in the sleeve for baking, put the Bay leaf from the marinade. Close sleeve special ribbons to make about 3-4 holes in the sleeve. Bake for about 1 hour in preheated oven. In an hour you can cut the top of the sleeve so that the pork reddened.