Description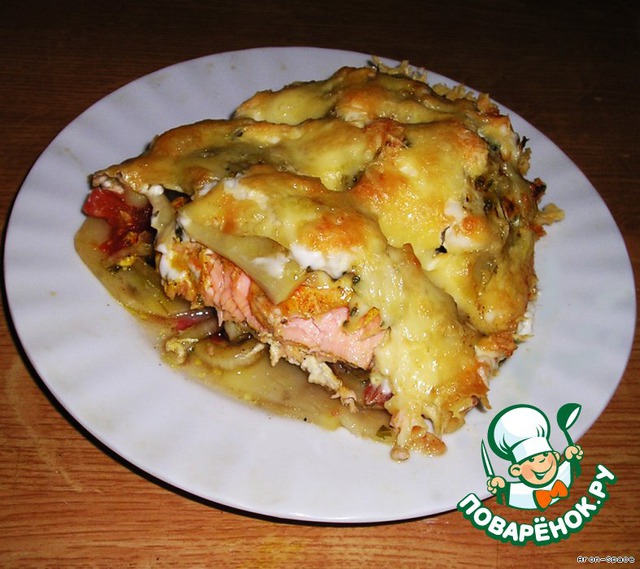 I want to introduce you a wonderful dish that has no name and does not belong to any specific cuisine, but it is in truth magical and wonderful. The fish is marinated with spices, lemon juice, soy sauce and baked in the oven with onion, tomatoes and Golden potatoes under mayonnaise and cheese coat. Try this Royal dish at least once, and it's the first piece will win Your heart and will forever become Your favorite dish!
Ingredients
250 g

2 piece

1 piece

0.5 piece

50 g
//= Yii::t('app', 'Total calories: ') . $recipe['ingredients']['total_calories'] ?>
Cooking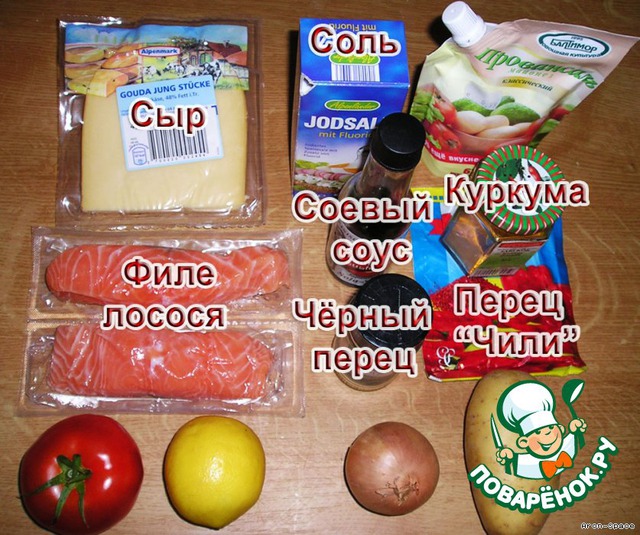 First, let us make the necessary arrangements. All the ingredients are very simple and affordable.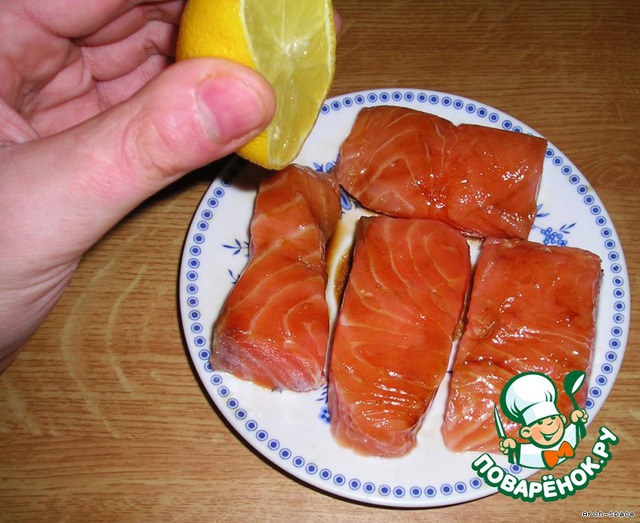 First we need to marinate fish fillet for about half an hour. To do this, pour the fish in soy sauce and lemon juice. The fish you can use any, as long as it was boneless.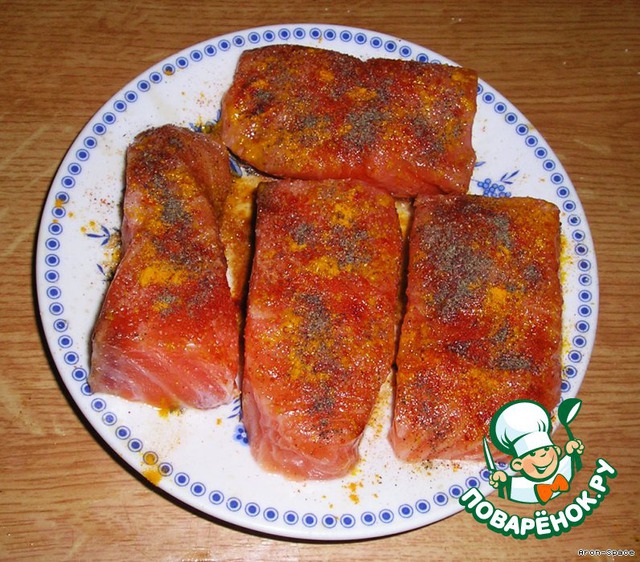 Then sprinkle with salt, black and red (acute) pepper, turmeric (optional), and some ready-made set of spices (optional). Marinate about half an hour.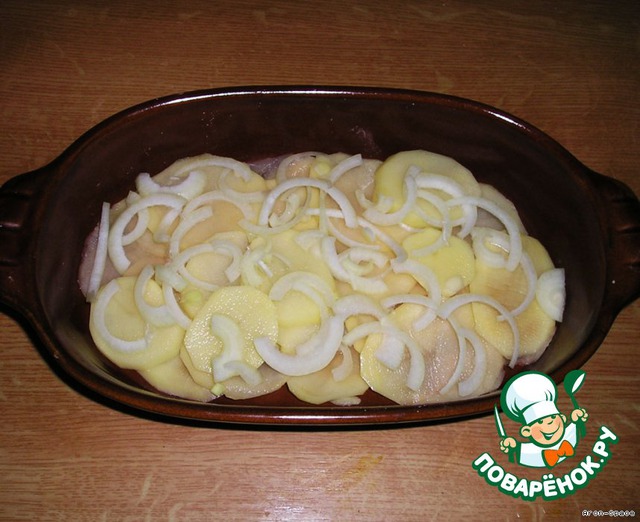 Prepare dishes in which to bake our fish. Put on the bottom of the thin sliced potatoes. The thinner the cut, the better it will be baked. And then put onion, roughly chopped.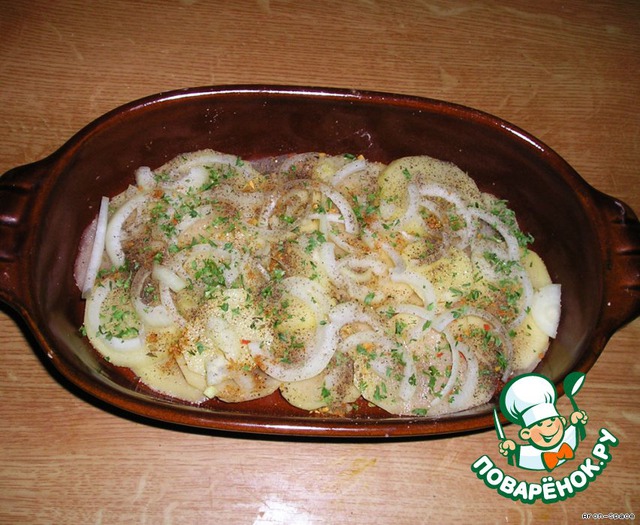 Add salt, pepper, sprinkle with herbs and spices.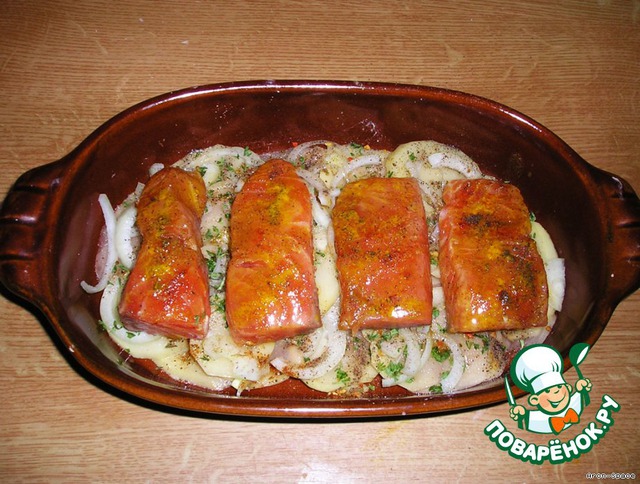 Put on top of the fish.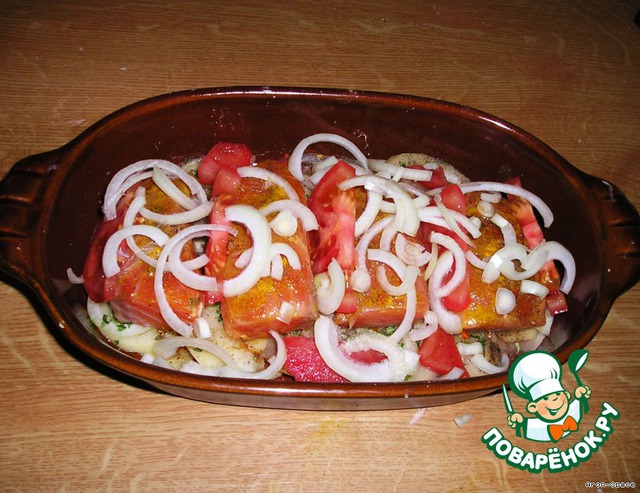 Now add tomatoes and then put onion.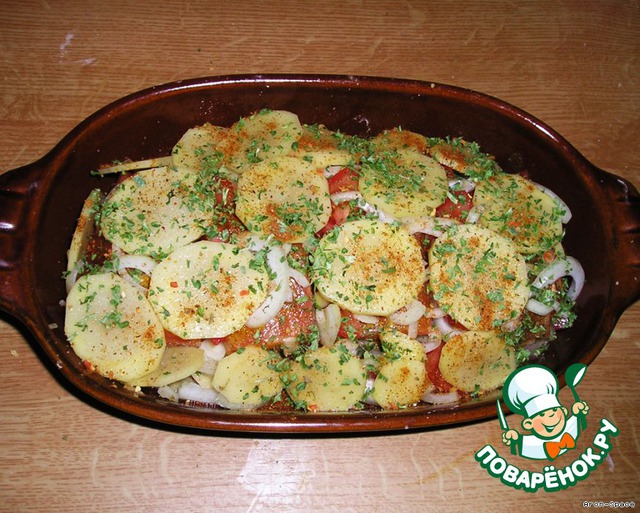 Again put the potatoes and sprinkle with salt, herbs and spices.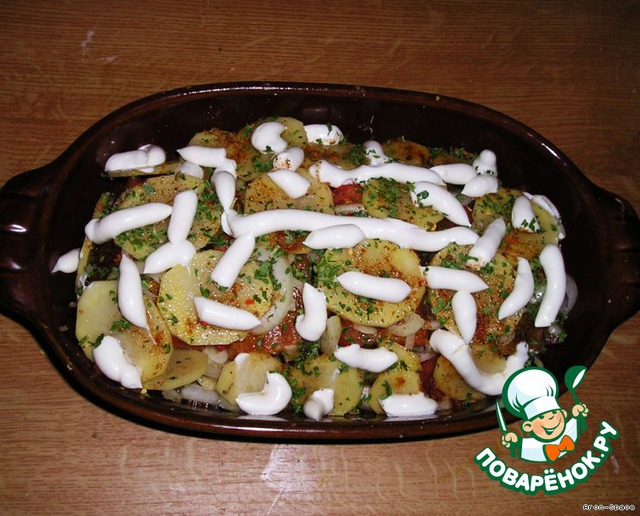 Pour mayonnaise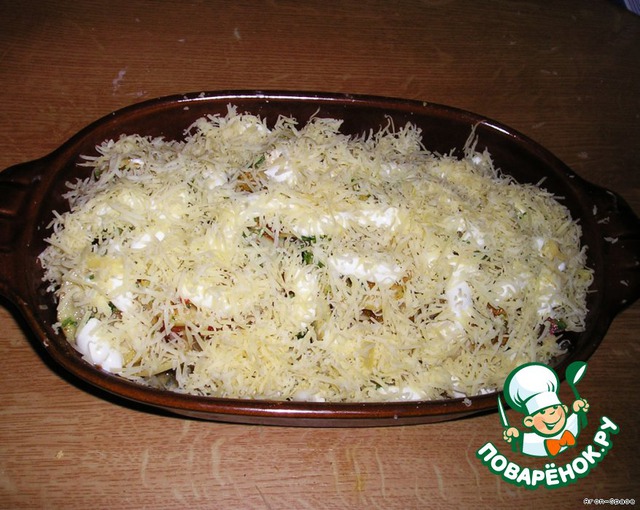 And sprinkle grated on a fine grater cheese. Put all this beauty in the oven and bake at 180 degrees for about 45 minutes.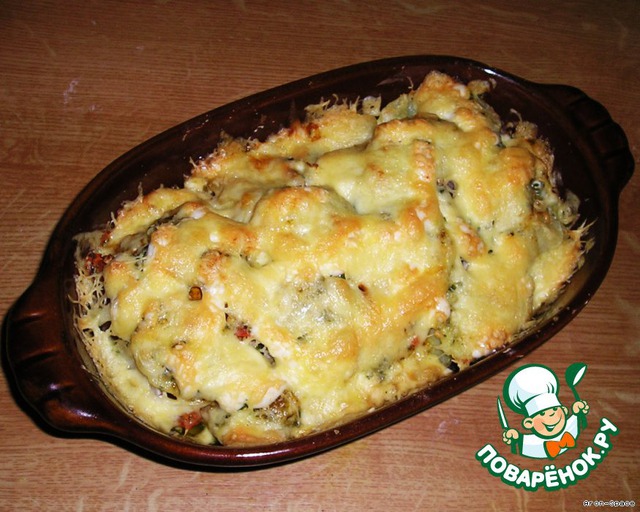 After about 45 minutes, get our miracle from duhovochku and a few minutes to admire its beauty and enjoy the wonderful aroma. :-)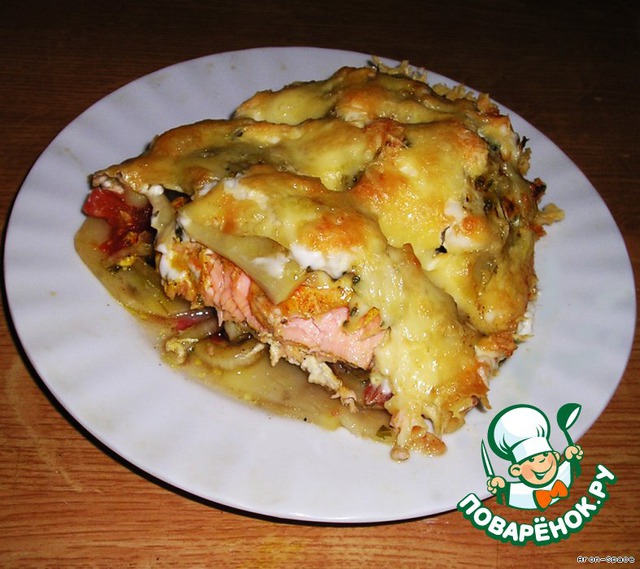 Put in plates and absorbed all this delicious beauty with great pleasure. Be happy and healthy! Bon appetit!