Description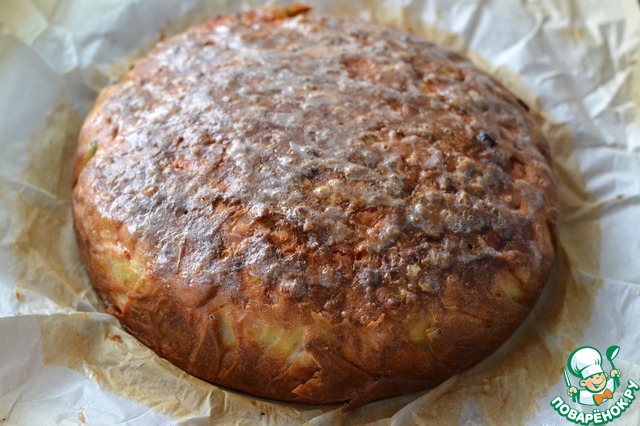 Like to treat you to another wonderful Easter bread. With green peas and bell peppers! Beautiful, bright! Juicy and flavorful! With the upcoming holidays of Easter!
Ingredients
250 g

10 g

9 piece

150 ml

50 ml

0.5 tsp

200 g

1 piece

100 g

100 g

0.5 g

0.5 tsp

0.5 tsp
//= Yii::t('app', 'Total calories: ') . $recipe['ingredients']['total_calories'] ?>
Cooking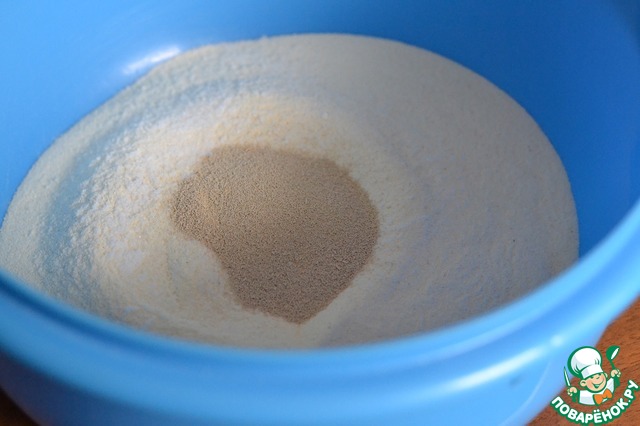 Mix the flour, salt, sugar, yeast.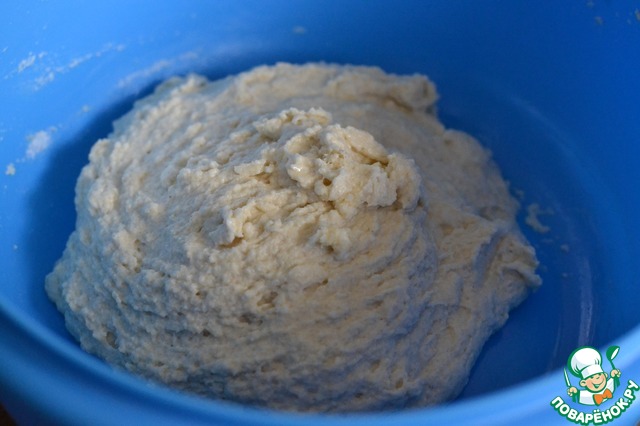 Add sunflower oil and warm wine. Mix well. The dough is well behind the walls of the bowl. Cover. Leave to rise in a warm place for 45 minutes.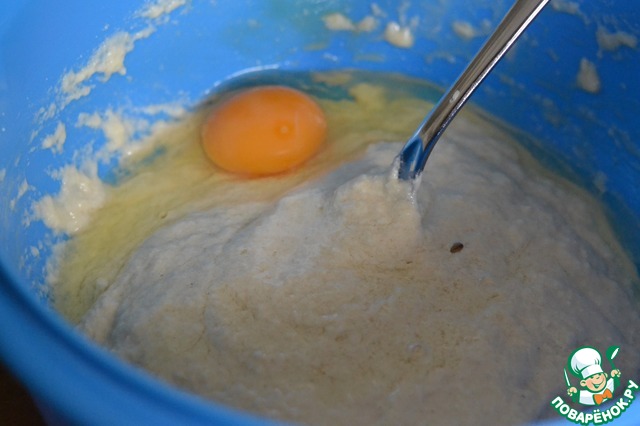 In approaching the dough one at a time to drive 3 eggs. Each mixed thoroughly.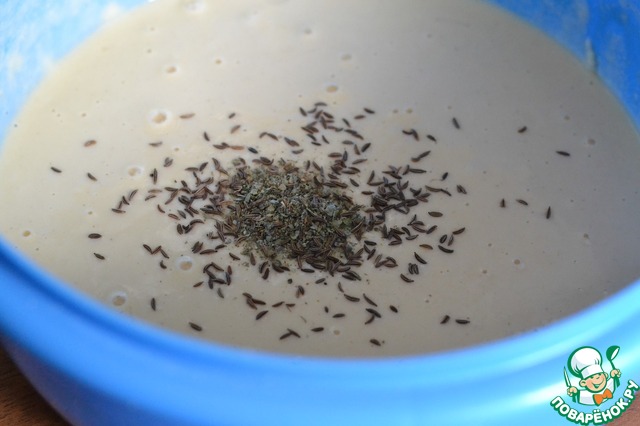 Add the marjoram and cumin.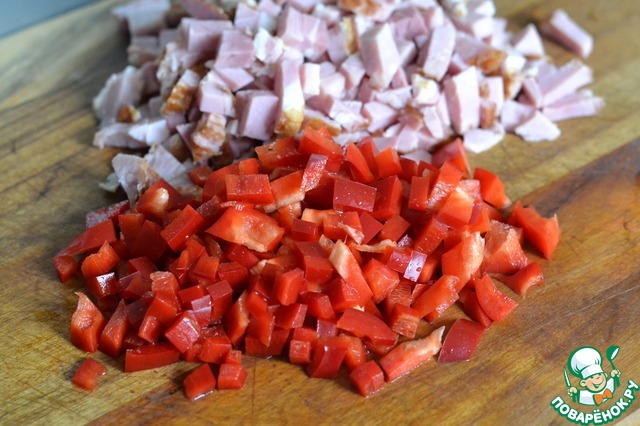 Ham and peppers cut into pieces.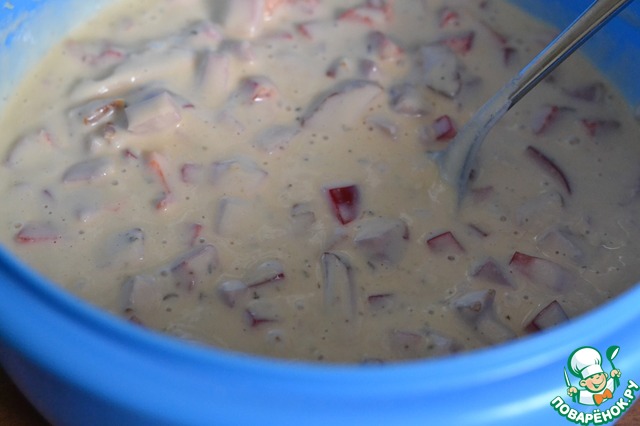 Add to the dough. Mix well.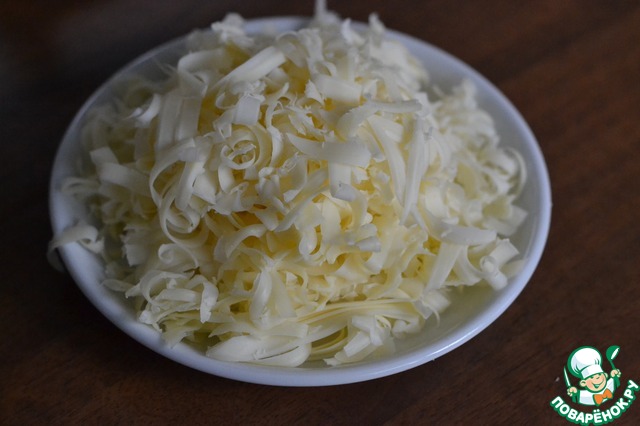 Cheese to grate on a coarse grater. Add to the dough. Mix well.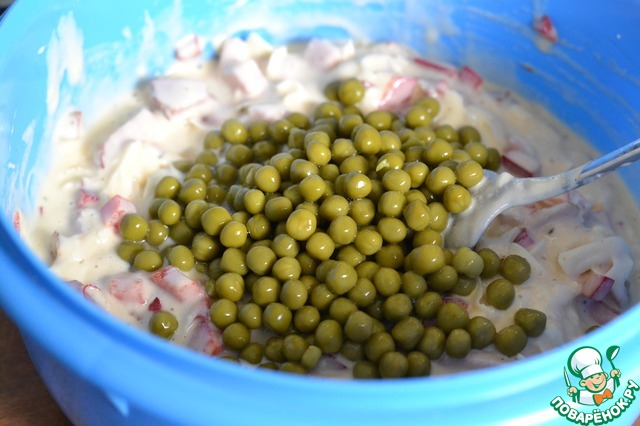 At the end add the peas and gently stir gently not to crush the peas.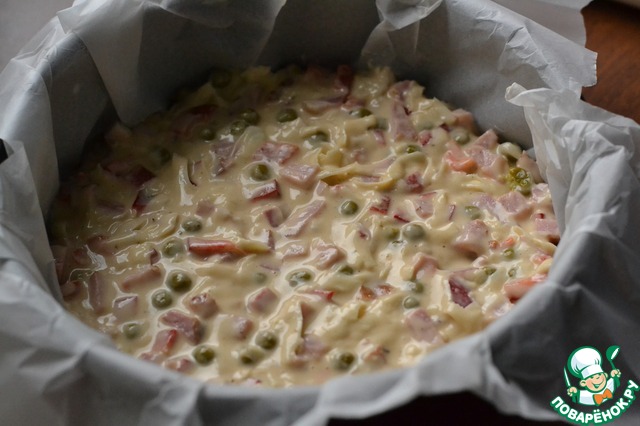 Form 25 cm to lay a paper. Spread half of the dough.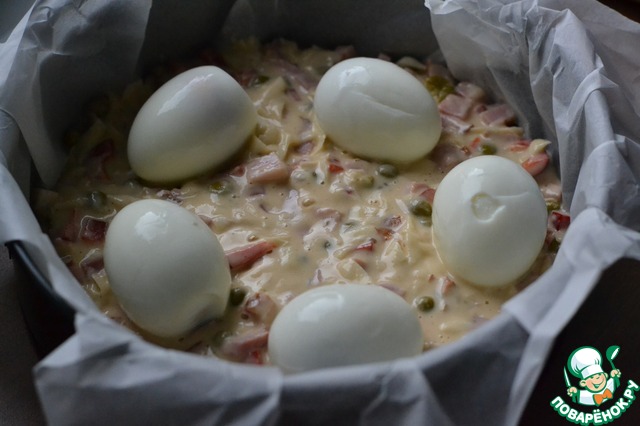 Up put the whole, peeled eggs.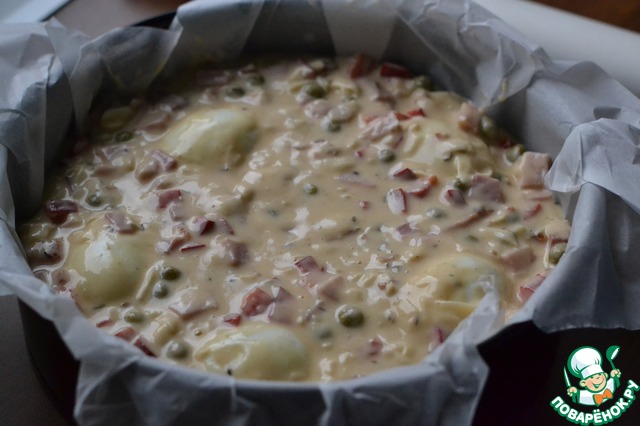 On top pour the remainder of the test. Form to cover with a towel. Leave to rise for 30 minutes on the table. Preheat the oven at 180gr.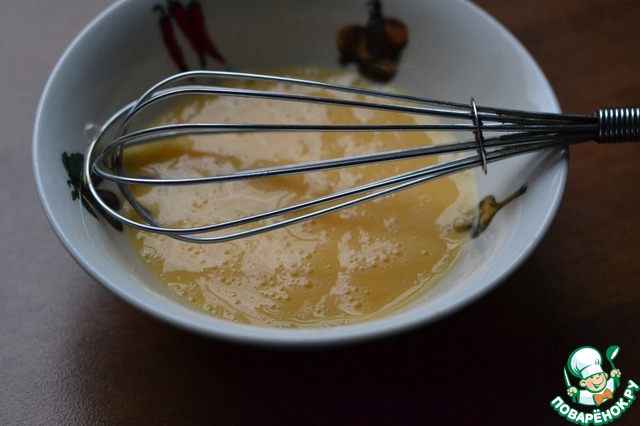 Beat the egg with 1tbsp. L. water. Pour on top of the dough. Bake for 80-85 minutes at 180gr. If gets too brown, then cover with foil.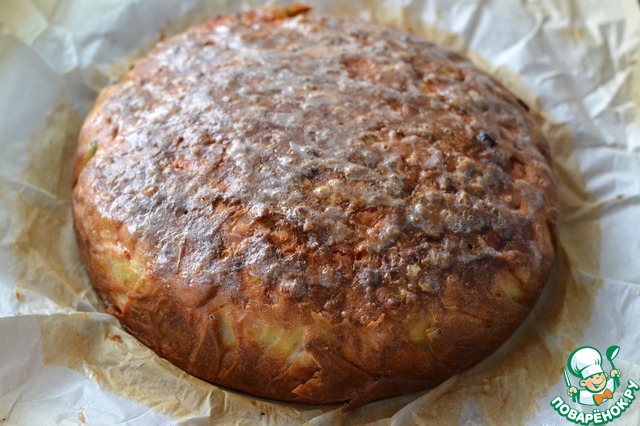 Beautiful out!