Description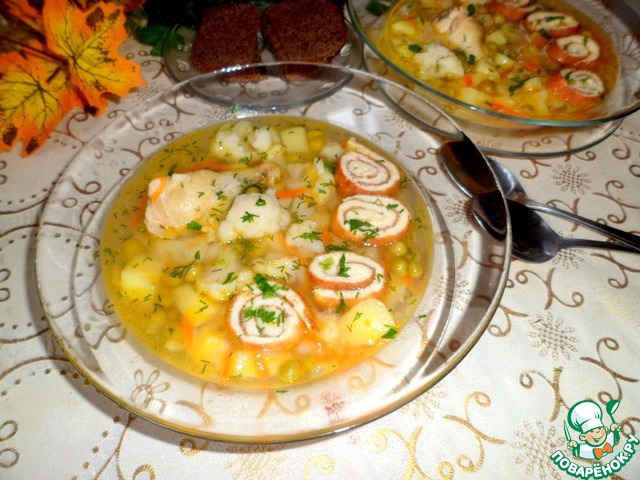 I love this soup. A little imagination and a regular soup, will sparkle with new colors. Many words will not speak, let's cook and enjoy.
Ingredients
500 g

2 l

1 piece

50 g

150 g

100 g

3 Tbsp

4 piece

2 Tbsp

1 piece

2 piece

1 Tbsp

2 Tbsp

20 g

20 g
Cooking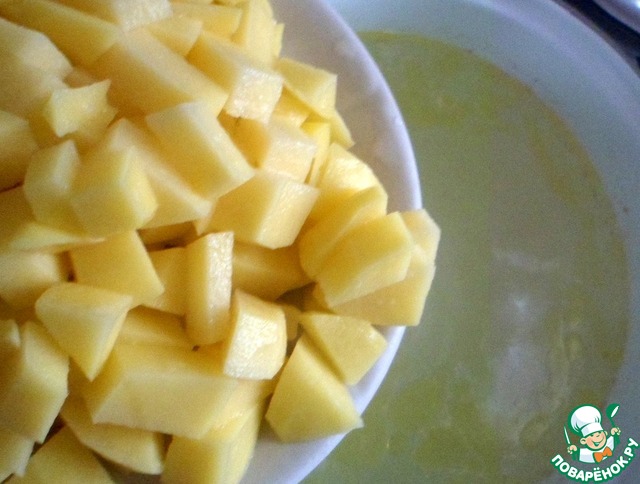 To prepare the broth. Boil chicken and add Bay leaf and salt. Remove the meat, strain the broth. The broth can be prepared in the evening, then very little time will be spent on preparation. Put the broth chopped potatoes, bring to boil, reduce the heat and cook until tender.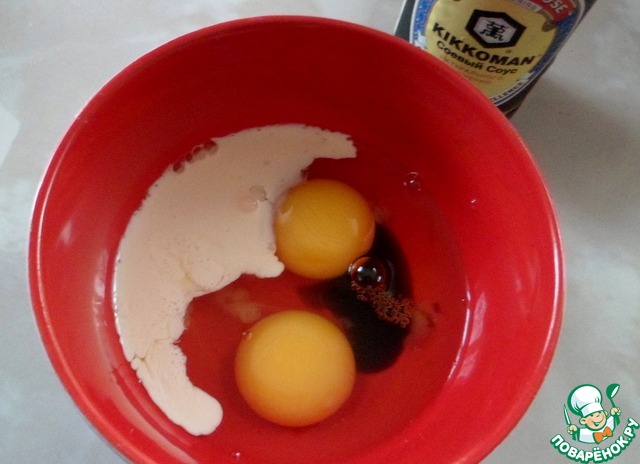 To make an omelette: Lightly beat the eggs, cream, soy sauce TM Kikkoman.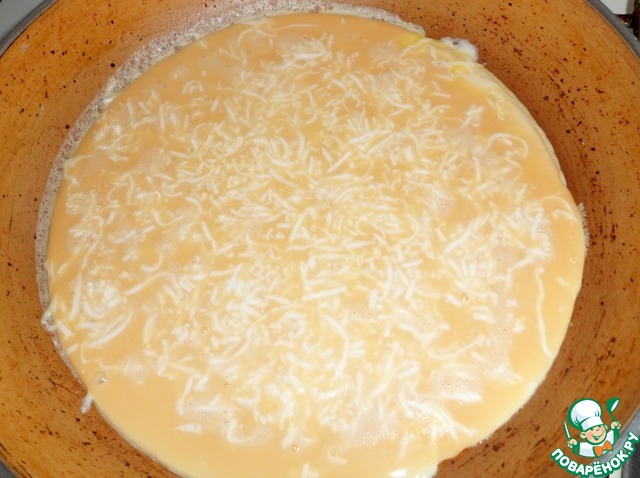 Preheat the frying pan with butter, pour egg mixture, sprinkle grated cheese. On small fire to bake the omelette on one side. Remove with a spatula on a Board and rolled into a roll, cheese inside.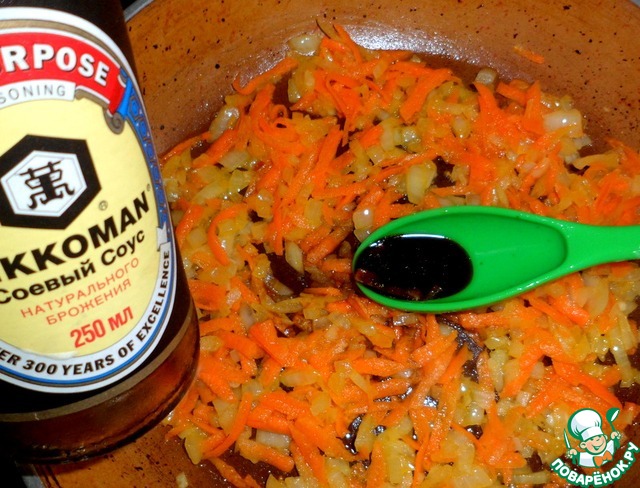 Finely chop the onion and fry in a pan with hot oil, add grated carrots, mix and pour soy sauce TM Kikkoman.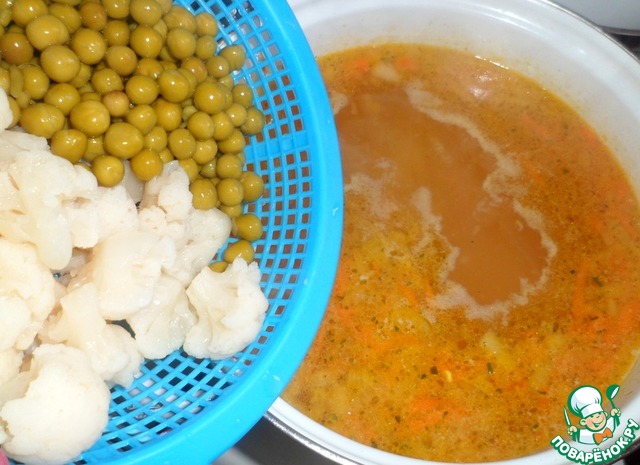 Add cauliflower and green peas. Cauliflower I cooked, frozen. Rinse under running water, to remove thus the ice. Tinned peas. Return the soup to the chicken pieces. All together, boil for two to three minutes on low heat. Cover, turn off the heat and let stand 5-10 minutes.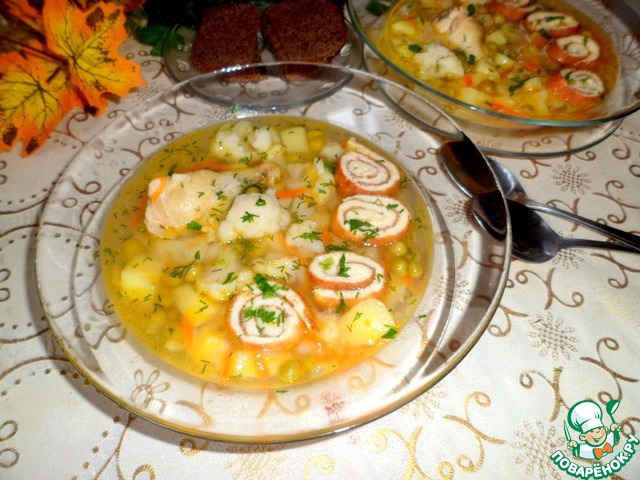 The finished soup spill on plates. An omelet roll, cut in rings, lay on top of soup, sprinkle with finely chopped greens. Bon appetit!