Description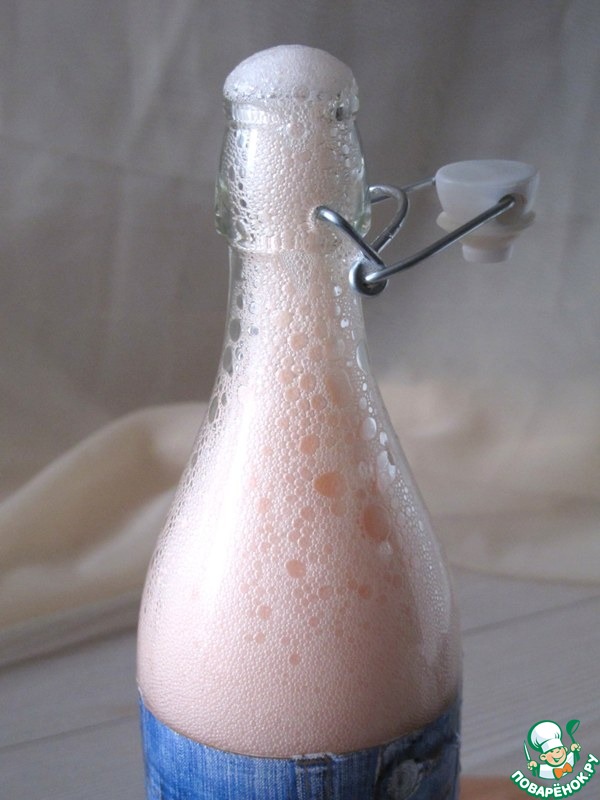 Soon will come the heat and it's time to collect recipes of beverages. Recommend. Very fragrant, refreshing soft drink with a light flavor of strawberries and spicy notes of ginger.
Ingredients
100 g

1 l

150 g

10 g

1.5 tsp
//= Yii::t('app', 'Total calories: ') . $recipe['ingredients']['total_calories'] ?>
Cooking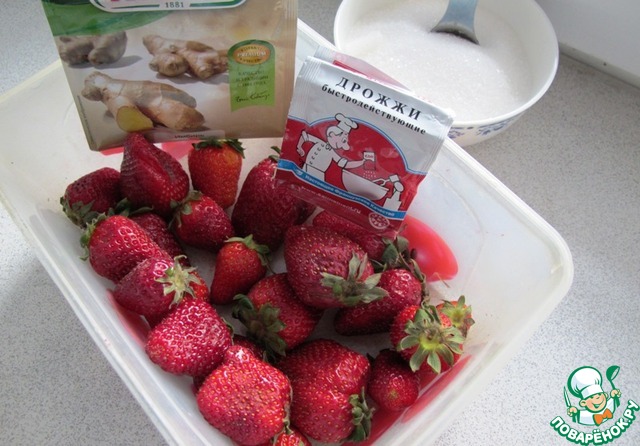 Strawberries can be used fresh, and frozen. Frozen strawberries thawed previously. If no fresh ginger you can take dried.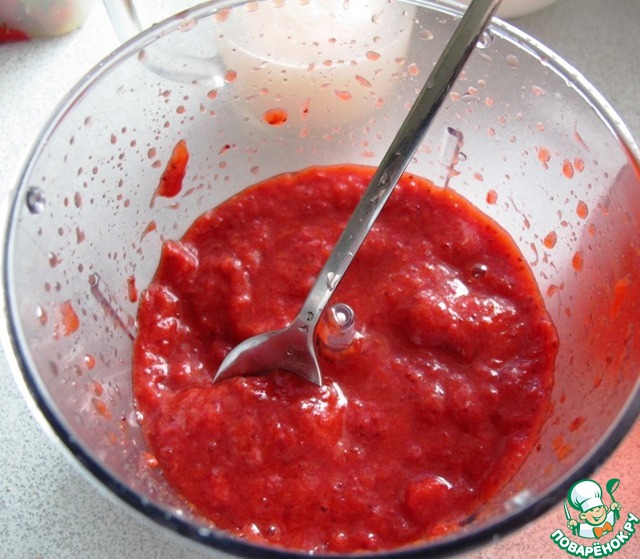 Strawberries grind in a blender.
Yeast to stir in a small amount of warm, sweet water. To wait until the formed foam, then yeast is activated.
In warm water mix sugar, strawberry puree, ginger. Add water with yeast. The liquid should not reach the edges.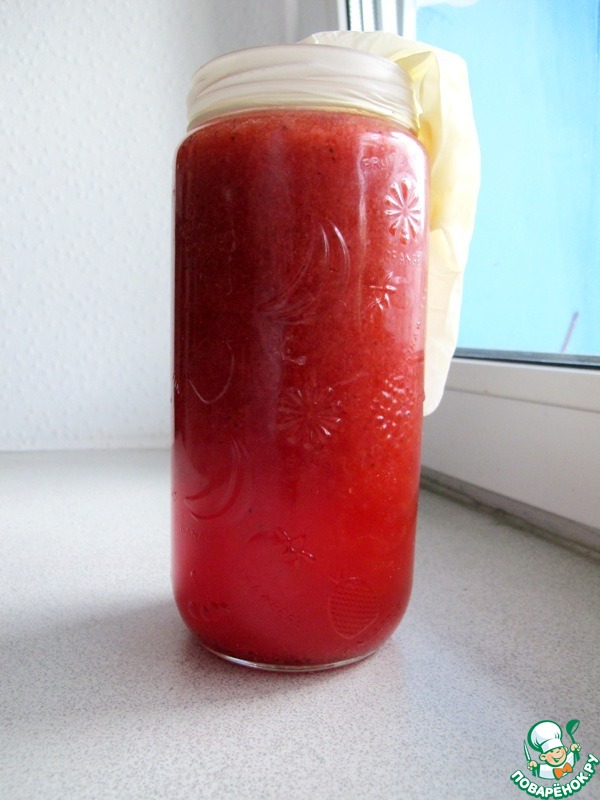 Put on a rubber glove and leave at room temperature for a day.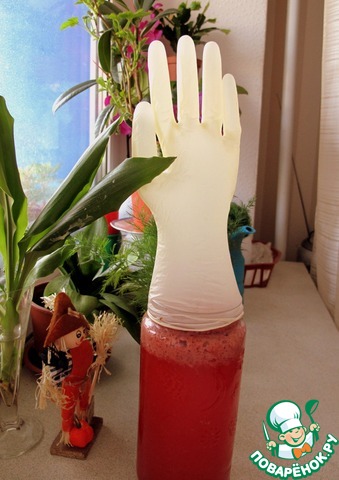 Through the day.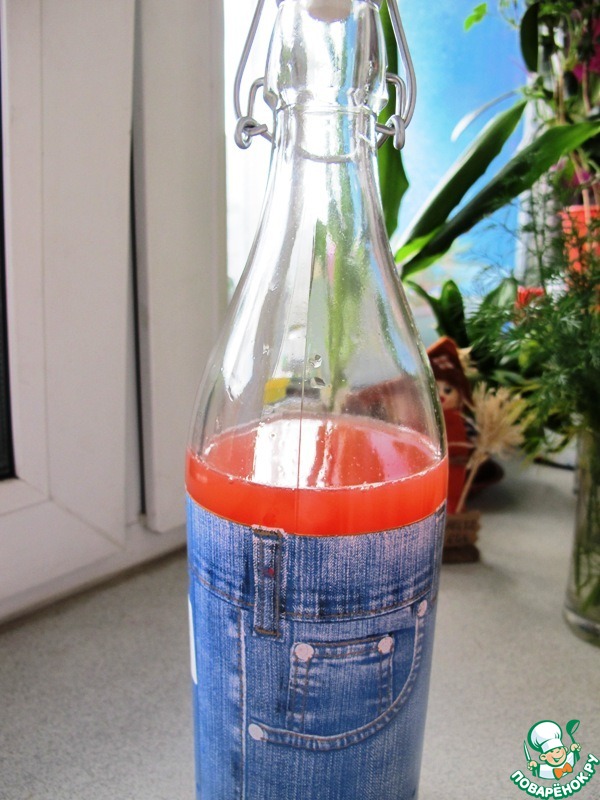 After two days drain and pour into a bottle with a tight-fitting stopper. Put into the refrigerator.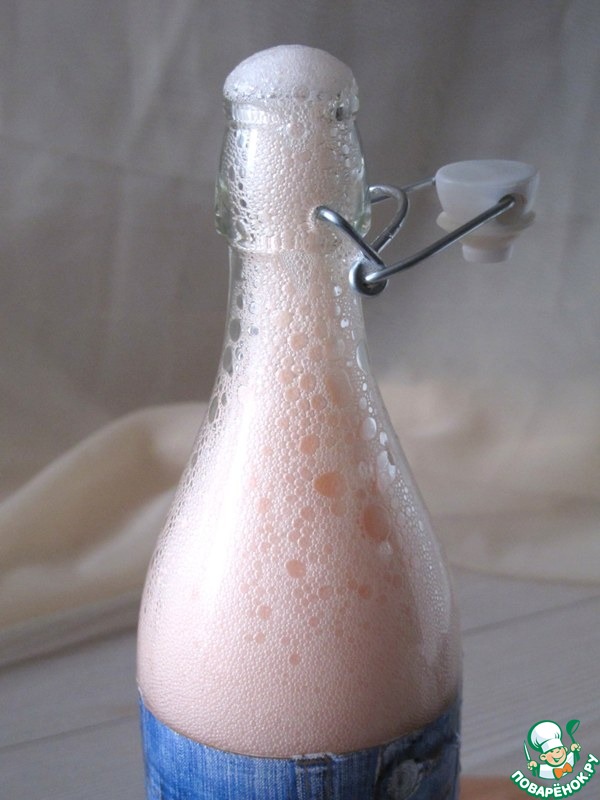 Open caution, brew much foam.