Description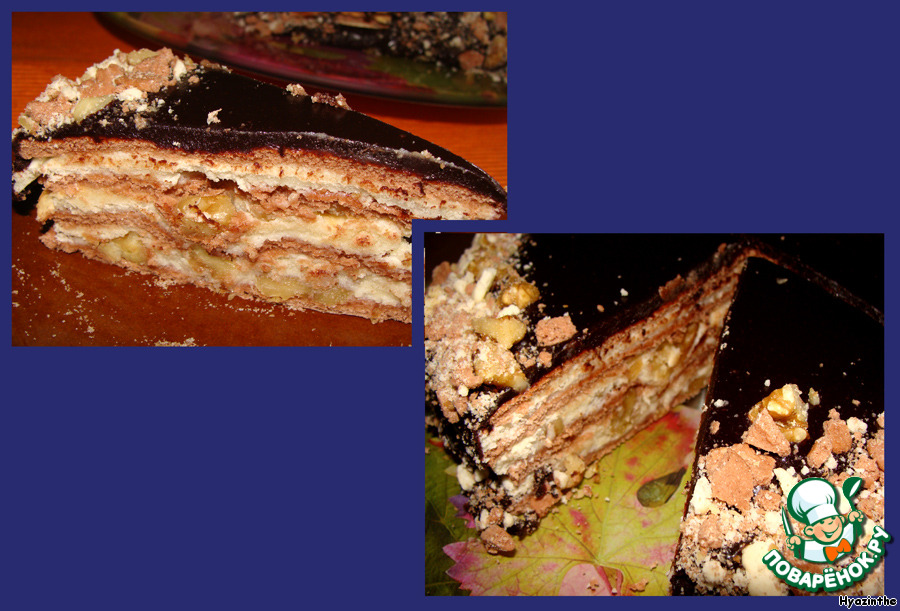 Cake from my childhood, as old as the "old, old story" :). Made this nostalgic cake for her daughter: passed the final exam, completed University, ahead of an independent life! The Boy found 3 "Bears", but it is other recipes, I think my most "ancient", even without eggs! (they are in short supply then was) :) My all in unison said, "Mom, why have you not baked before?"
Ingredients
1 pack

3 cup

1 tsp

4 Tbsp

75 g
Cooking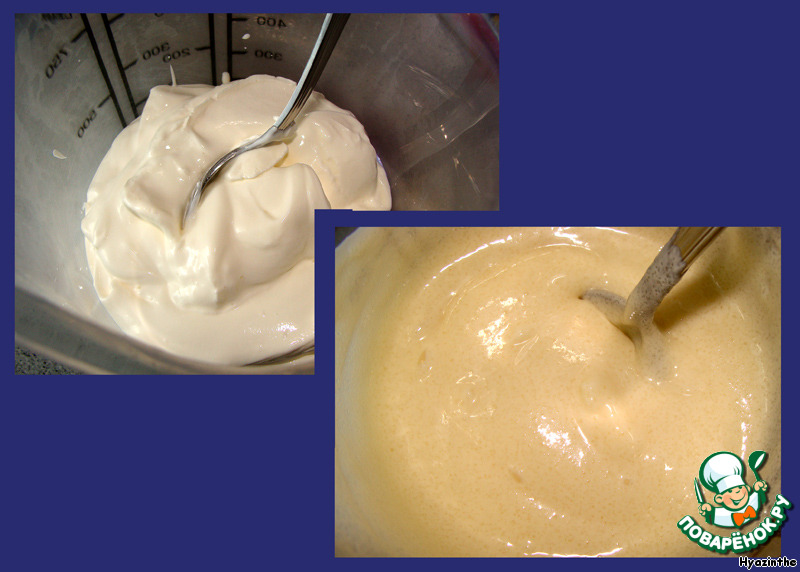 Glass of 250 ml First, make the cream: just mix sour cream with sugar and vanilla and refrigerate. The amount of sugar - optional, someone who likes sweeter, someone and 1 Cup seems too sweet.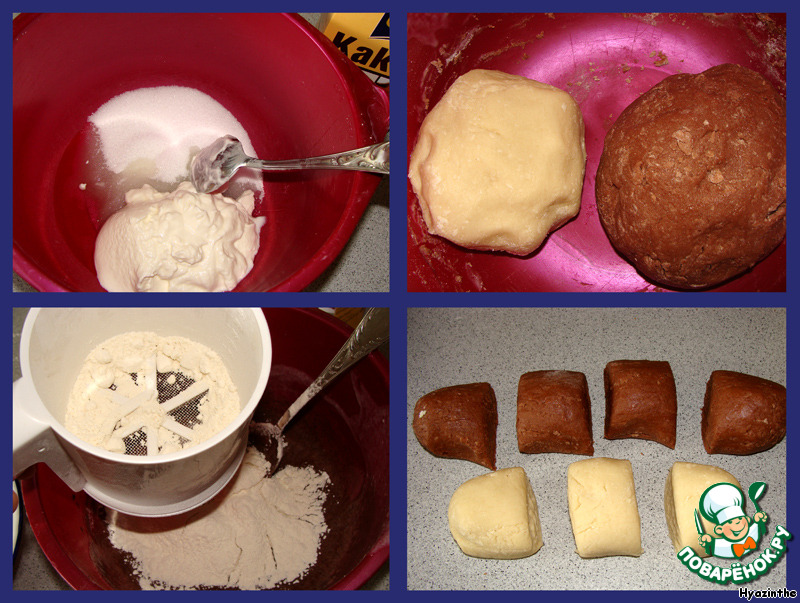 For the dough first mix the sour cream with sugar, add baking powder (or slaked soda), divide the mixture in approximately equal parts, one part add cocoa. And 1.5 cups of sifted flour in each part. Knead the dough, slowly poglavlja flour until the dough no longer sticks to hands. Light and dark divide the dough into 3-4 pieces (I have dark turned out a little more, split it into 4 parts).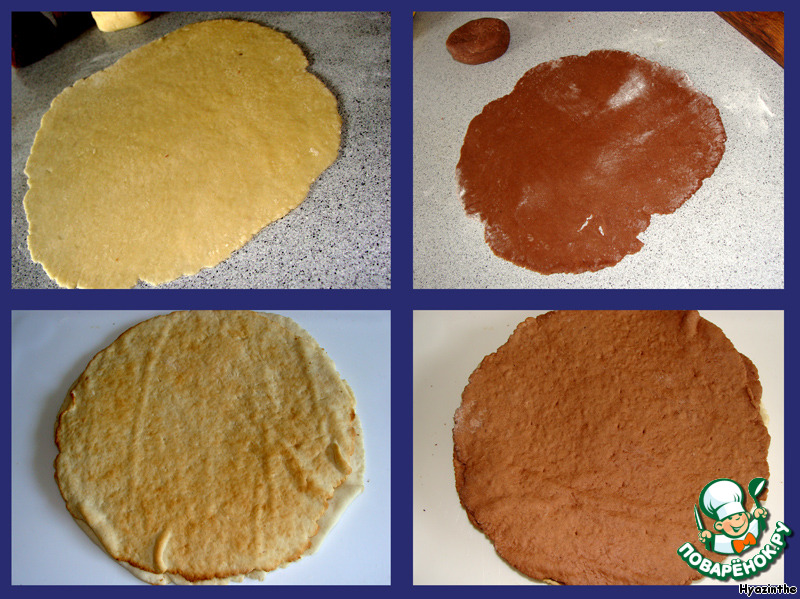 We have the oven already heated to 200 ° C. Roll out the dough as thin as possible each piece of dough, gently transfer to a sheet or form (in the form of better, since you can even your fingers to lightly stretch the dough to the desired size), bake for 7-10 minutes, until light brown colour light cake or the chocolate flavor of the dark cake (do not overdry it!)
Leveled the cakes (e.g., a plate), trim the crusts put in the off but still hot oven.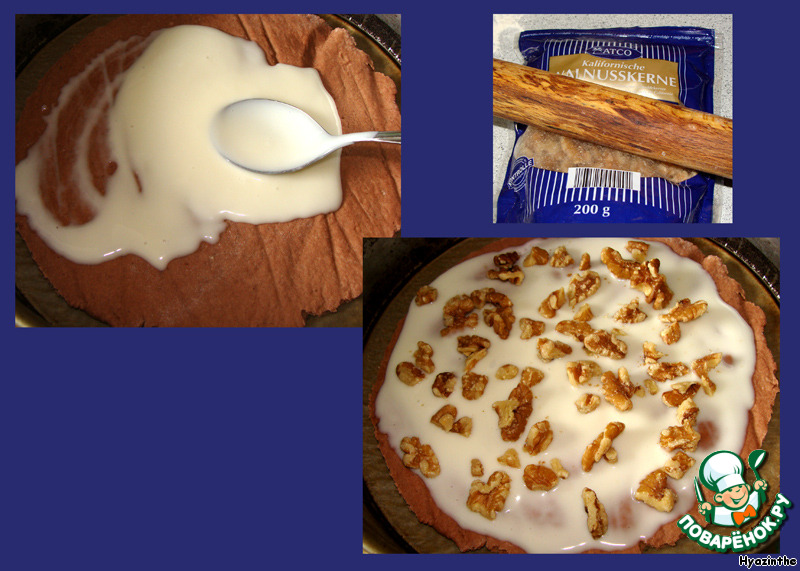 Nut rolled with a rolling pin (or put wishing so they are a bit nuts crushed). Alternating in color, stacked cakes, promazyvaya their sour cream and sprinkling of nuts (I collected the cake in the shape with split sides: guarantee that the cream and the icing will remain in the cake and on the cake, not on the table :) )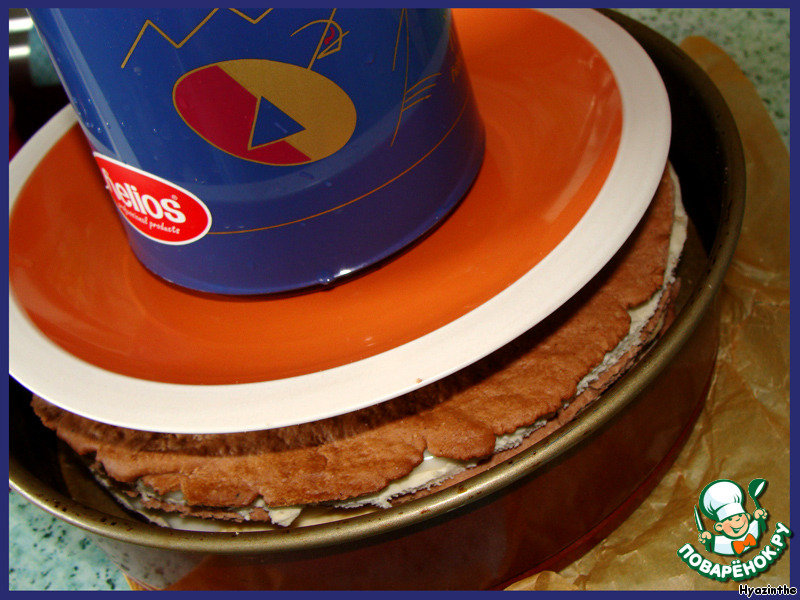 At the top Korzh put the cargo for several hours.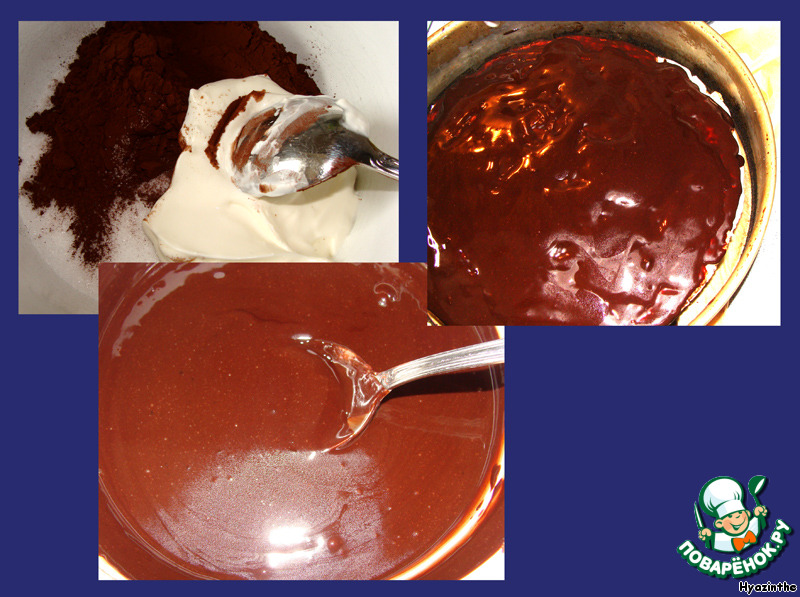 In the evening to cook the icing (because we will leave the cake overnight to better soaked!) The glaze I make with sour cream, I like - it like chocolate, it turns out: mix sour cream, sugar and cocoa, add the butter and put it on the stove. While stirring bring to a boil and remove from heat. Slightly cooled and a few tricks pour the icing on the cake (albeit a little on the barrel will drain).
Cutting cakes grind, add a little reeses pieces and decorate the cake as desired. Leave the cake overnight in a cool place (do not have to put in the fridge).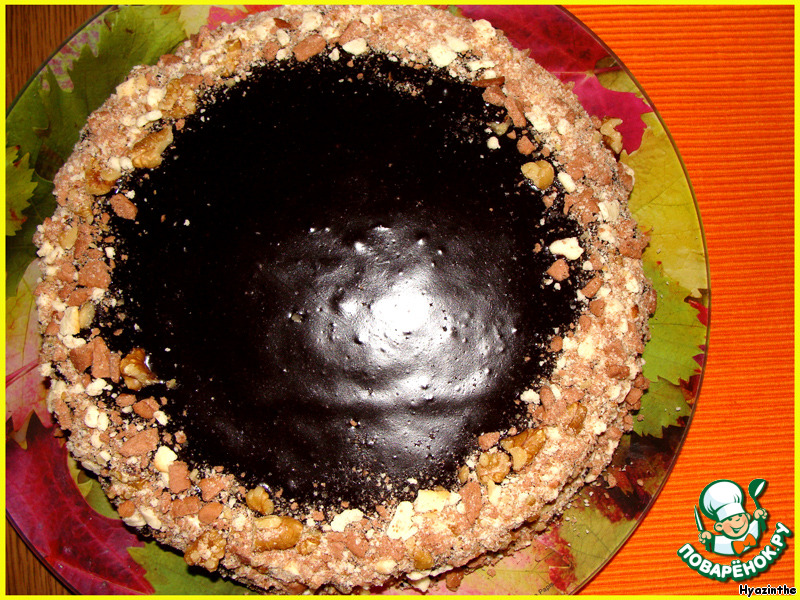 In the morning take out of shape, cut and served with tea.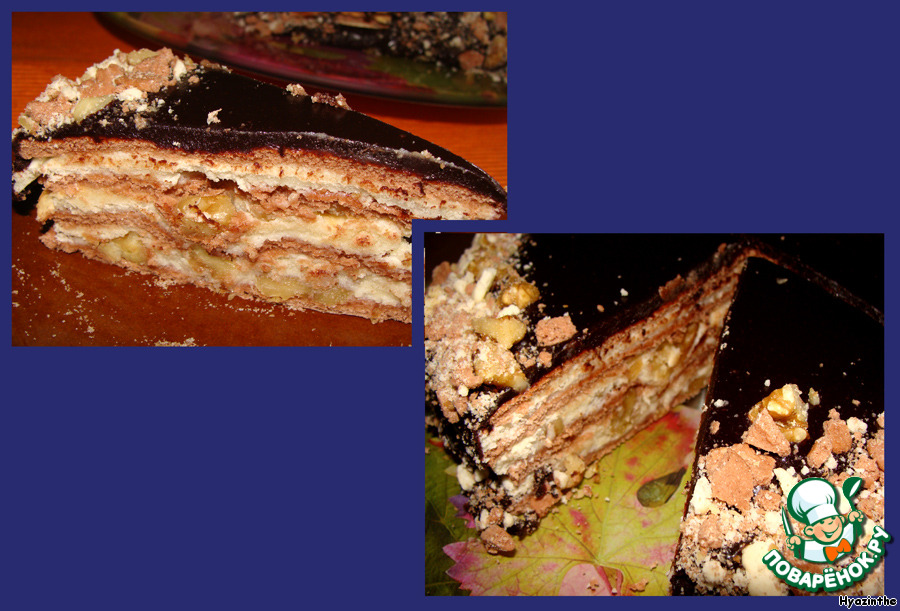 The cake is moderately sweet, moderately wet, soft, pleasant to the taste. No one was indifferent, the cake too... :)