Description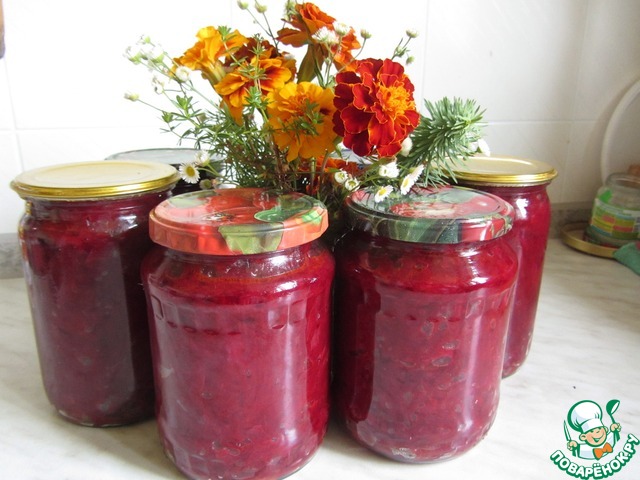 Dear caring mom and Sokrovische! If you are worried for their children, which is never in a hurry to cook and eat first, make them for winter this magical blank for the soup. In winter, your favorite child (or careless daughter-in-law) thanked cook and eat this most wonderful borsch, spending all together ( and cooking and eating) no more than an hour. The soup will be very tasty, even if there is only water in the cooking will take 5 minutes. And if it be meat, or chicken, or corned beef and a few potatoes - the result will exceed all your expectations. This is my debut recipe on the site, but to place not afraid, I know exactly what I am ashamed for it. The recipe for this miracle of mine shared with me a girlfriend for 7 years, preparing soup is the only way, always turns out great. All my love borsch and can eat it almost every day. Now is the season of workpieces and for us to warm up still have))) but in winter you try this amazing soup and I remember the good word.
Ingredients
1.6 kg

1.5 kg

1 kg

0.5 kg

0.5 kg

300 g

7 Tbsp

300 g

5 Tbsp

4 Tbsp

3 Tbsp
//= Yii::t('app', 'Total calories: ') . $recipe['ingredients']['total_calories'] ?>
Cooking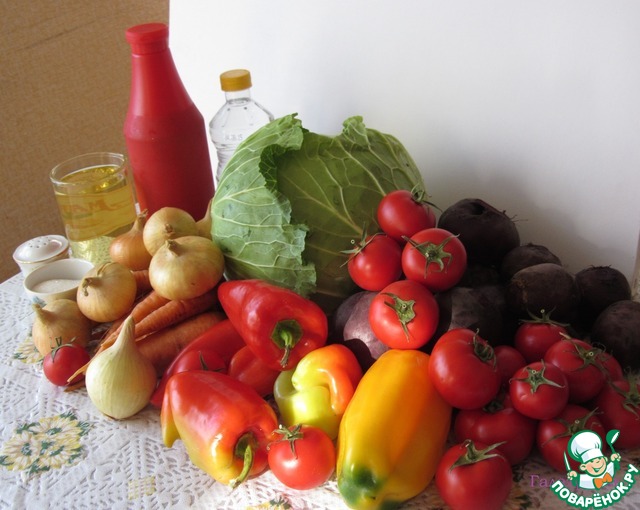 That's all we need for borsch. For this recipe I chose beautiful vegetables. I usually take it for any "substandard", which is rejected after harvest.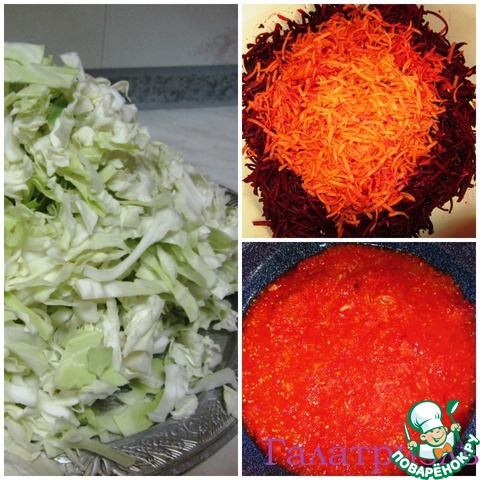 Vegetables wash, peel. Cabbage shinkuem medium or large strips. Carrots and beets RUB on a coarse grater or passed through a food processor. Tomato, onion and pepper puree them in a blender or through a meat grinder.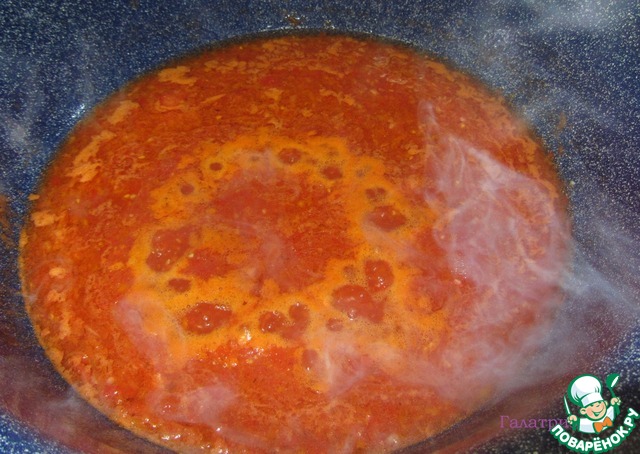 Chopped tomatoes, onion and pepper pour into a bowl, add salt, sugar, vinegar, ketchup, butter and bring to a boil.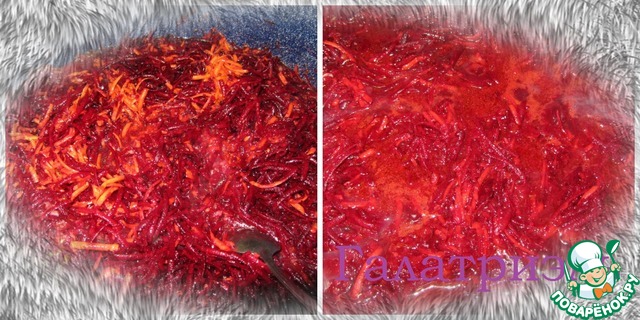 In the boiling mass spread the carrots and beets. Stir, bring again to a boil.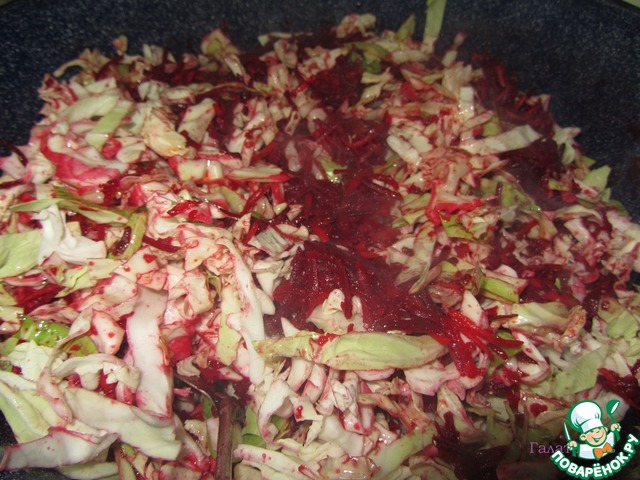 Last fall asleep cabbage. Mix thoroughly.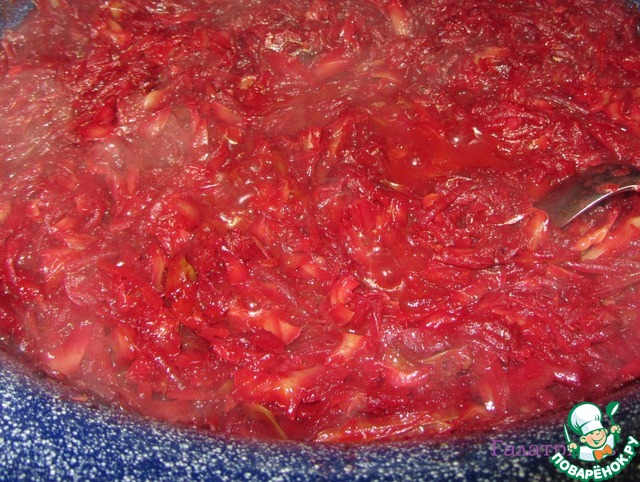 Simmer on a slow fire half an hour, stirring occasionally so it doesn't burn.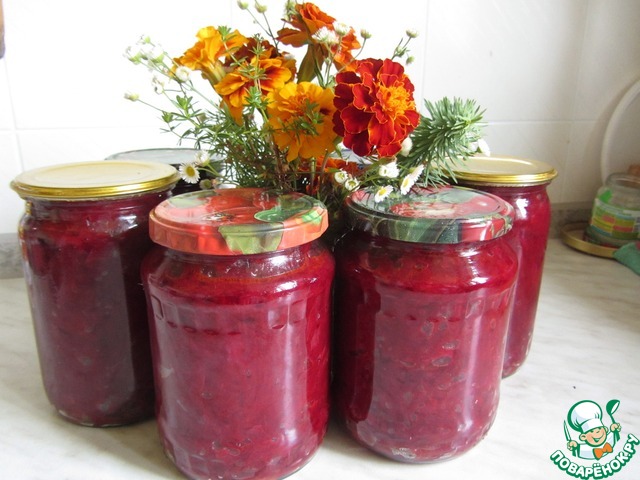 Hot soup spread on sterilized banks, to twist or roll up, turn up bottoms and wrap it up to cool. Through mesyatsok open, cook borsch and enjoy. PS From this amount of ingredients makes about four liters of the workpiece. Kept the soup very well. I keep in the hallway. Bon appetit!!