Description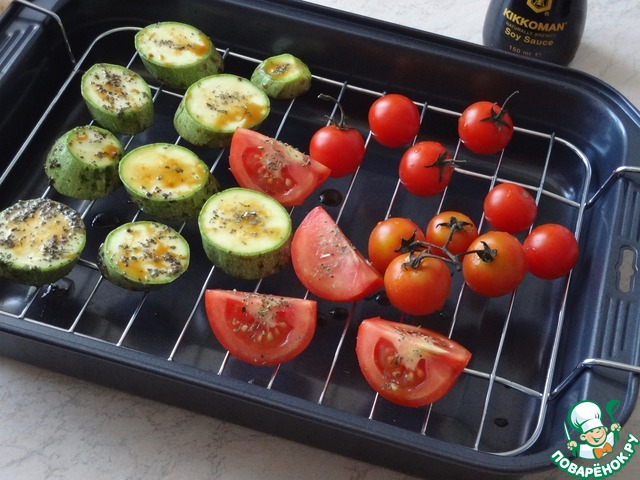 No picnic is complete without a sauce. And the more varied their choice - the easier it is to cater to the tastes of guests. I propose an interesting variant of the spicy berry sauce for vegetables or meat.
Ingredients
200 g

150 ml

3 Tbsp

3 tooth

1 Tbsp

2 tsp

0.5 tsp

0.5 tsp
Cooking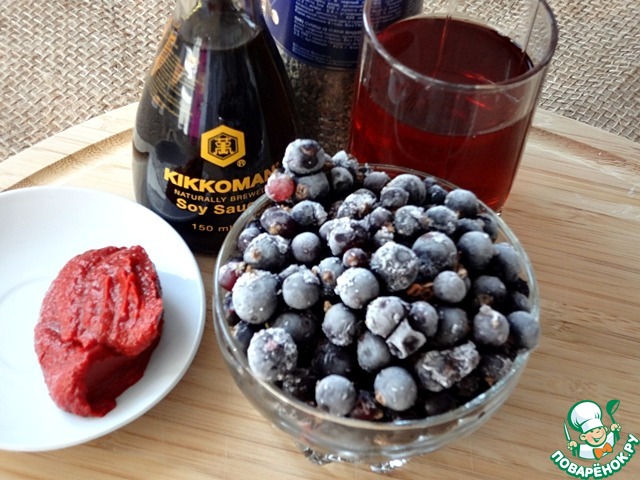 Fresh currants wash, dry. I used frozen.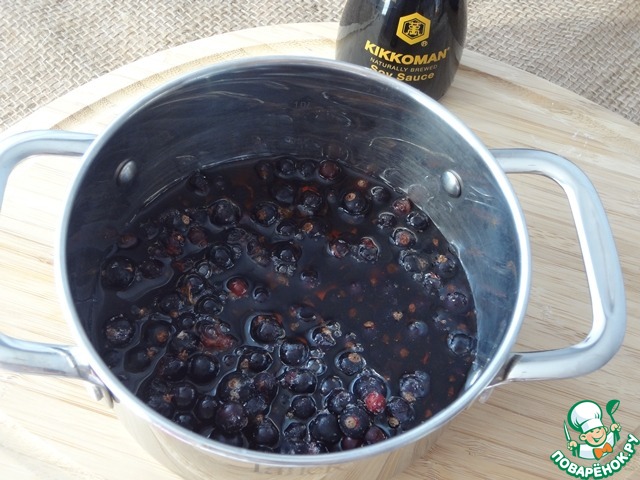 Currants pour the red wine and put on fire. Boil down at medium heat to reduce volume by half.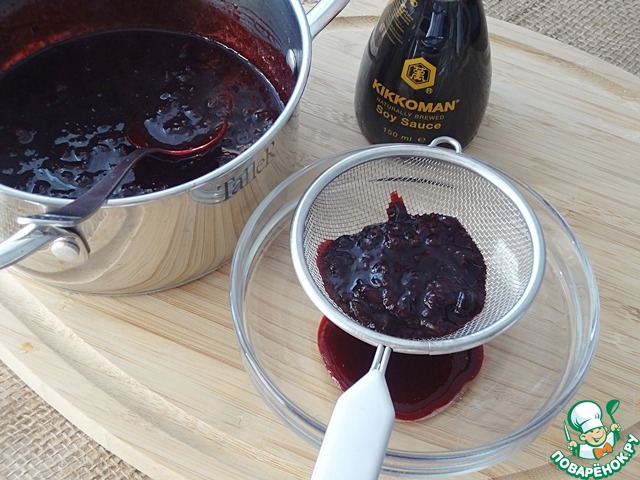 Wipe weight through a sieve. And you can just grind in a blender.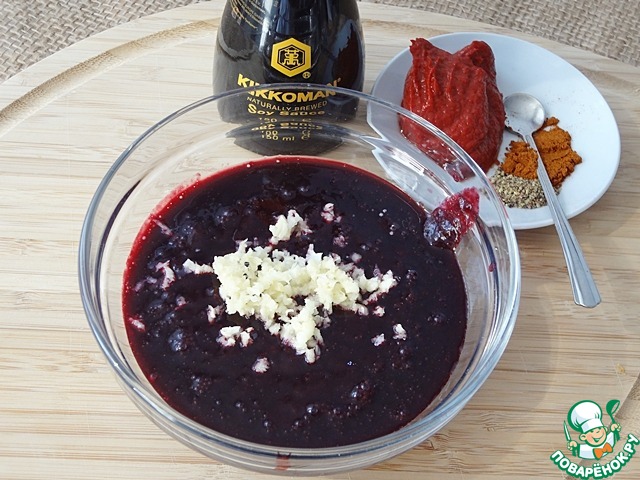 Add crushed garlic, peppers, tomato paste.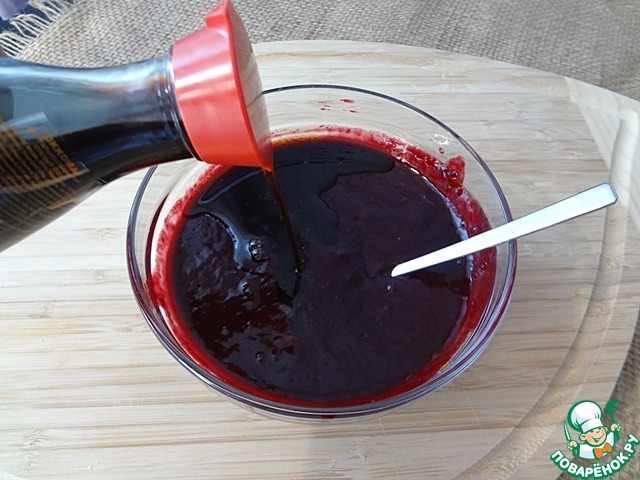 Pour in the soy sauce. I have tested Kikkoman
Adjust the taste with sugar. Can and salt.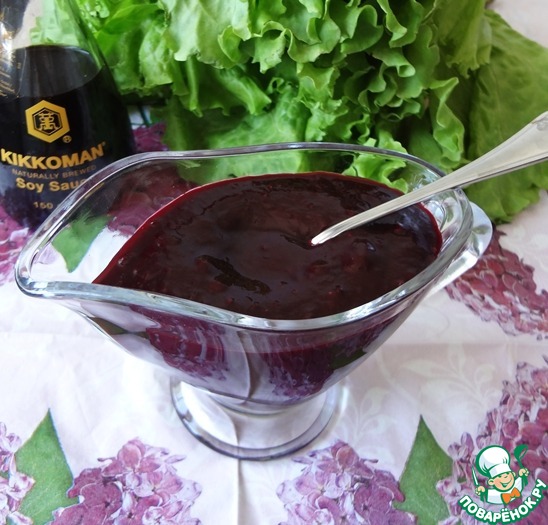 The sauce is ready, but he needs a little brew. I usually do in the evening and in the morning, to packing for a picnic, the sauce is ready. Perfect for vegetables - fresh or baked, meat, cheese. Can be used as a salad dressing.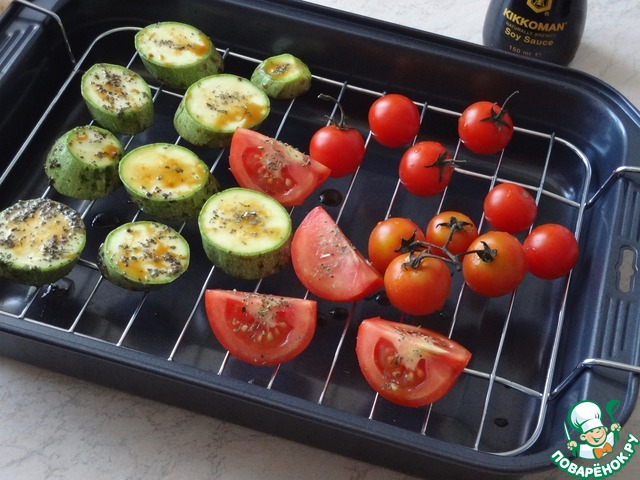 By the way, I love the vegetables before baking dip in a mixture of vegetable oil, herbs and soy sauce Kikkoman.