Description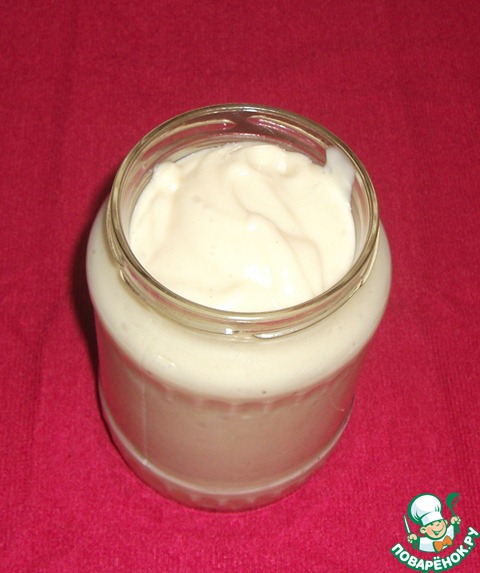 So it turns out that the new year holidays, we agree with the post. And by chance, on the Internet, I came across a recipe for vegetable mayonnaise! The search engine gave only 2 and my recipe is different from them. I think for fasting it is very useful! In the no eggs, milk, and it is non-greasy because it contains little vegetable oil, and taste is not inferior to the usual! Happy New Year!
Ingredients
1 cup

3 cup

8 Tbsp

3.5 Tbsp

3 Tbsp

2 tsp

2 Tbsp
//= Yii::t('app', 'Total calories: ') . $recipe['ingredients']['total_calories'] ?>
Cooking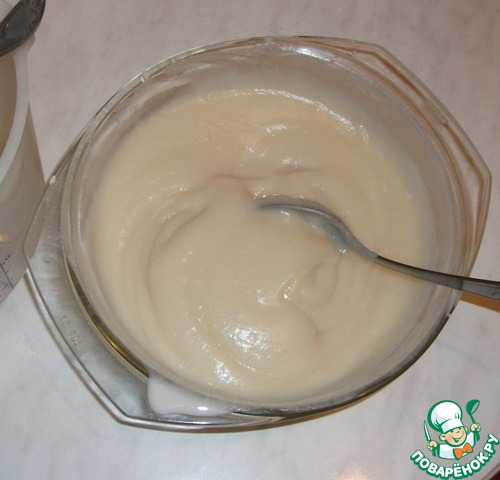 It's very simple! 1 Cup flour mash it thoroughly with a small amount of water to avoid lumps and pour in the remaining water. In the original recipe you need to put on fire and bring to a boil, I used the microwave. It took me 4 minutes to curdle weight. During this time, mixed 2 times.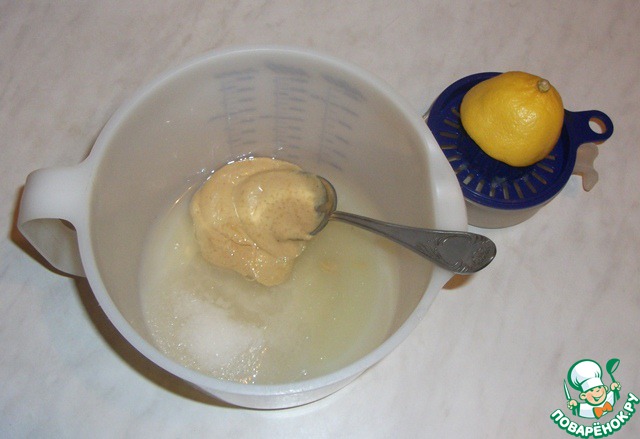 Flour weight to give a well to cool. In a container pour 8 tbsp raises. or olive oil, 3 tbsp prepared mustard ( next time I will add the 2.5 tbsp, for me it turned out tangy, and my son-in-law, "mayonnaise lover" is very good), 3 or 3.5 tbsp lemon juice, 2 tsp salt and 2 tbsp sugar. Beat with a mixer about 2 minutes and gradually over 3-4 times enter the weight of flour, still whisking. All our Lenten mayonnaise is ready!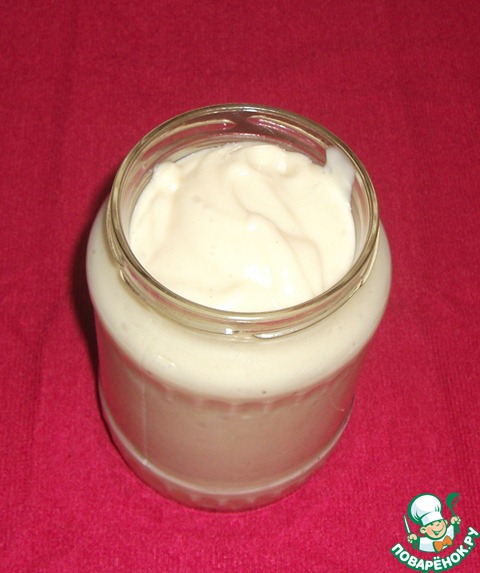 I got a full 800 ml Bank and ramekin 150 ml.