Description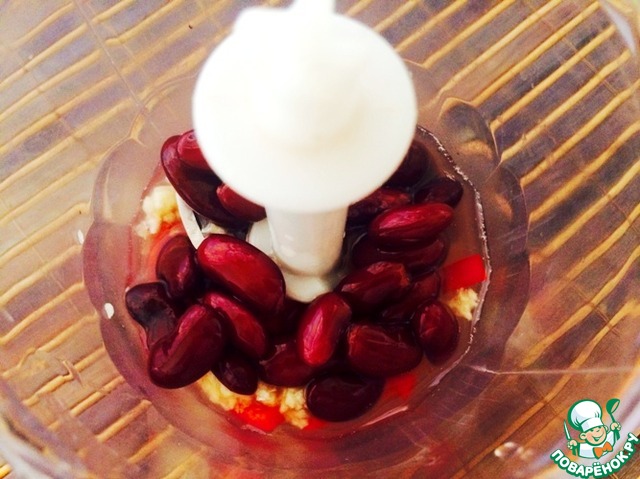 Hoisin - famous sauce, which is widely used in Chinese cooking for marinades and sauces for meat (especially poultry). Has a spicy sweet taste. It was the Hoisin is an integral part of all the famous Peking duck! And so, what is a favorite "Boy& amp;quot; cooks still do not know how to cook this wonderful sauce at home? Corrected! With this sauce kebabs or grilled meat will Shine with new colors. Want - marinate in the sauce you dip pieces of meat in sauce, instead of some ketchup. And, most importantly: the sauce is done too simply, and in exactly 7 minutes...
Ingredients
0.5 piece

3 Tbsp

2 tooth

3 Tbsp

2 Tbsp

0.5 tsp

1 Tbsp

1 Tbsp
Cooking
In the vastness of our country is not always easy to find the ingredients for the famous dishes overseas, besides, as a rule, the prices of these products are usually painful bite. So my recipe is adapted to the available ingredients. Yes, the original sauce is composed of red rice, soy beans.. Where is it can buy? But we cook more simple products. And, believe me! The taste of the sauce will differ little from the original Hoisin out of the jar.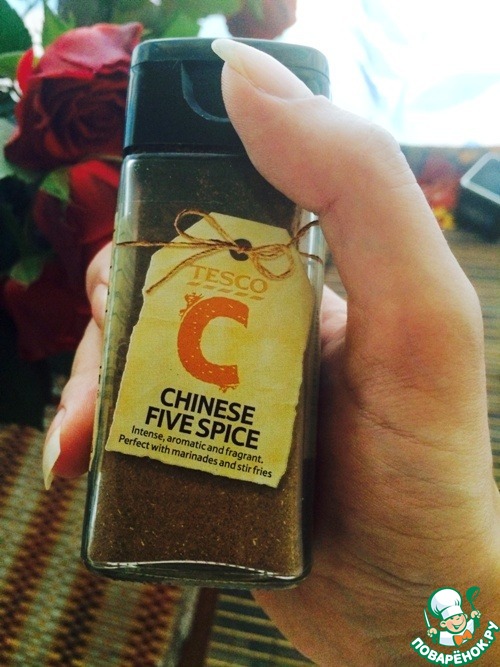 Before we begin, I want to say that the most important component of this sauce are exactly the spices. If sesame oil can be replaced with vegetable, rice vinegar - wine... the spices need to put these. Without them a real taste of the sauce will foolishly lost. In the photo - a jar of these spices. Yes, they are difficult to find in a conventional supermarket. For example, I have this bottle at all from London were carrying So if you happen to buy Chinese mix "5 spices", then just buy them separately and prepare this delicious seasoning, it will continue to use it: -10 buds of cloves (dry) -2 star anise (Anis) -1 tablespoon fennel seeds -1 tablespoon Sichuan peppercorn (if it's not, at least take some ginger, it is sometimes put instead of pepper) -1 wand of Cinamon length of 4 cm (this is cinnamon, if the wand will not find take chalking) Fry all the ingredients over low heat on a dry pan to enhance the flavor. All the ingredients to grind or pound to fine powder.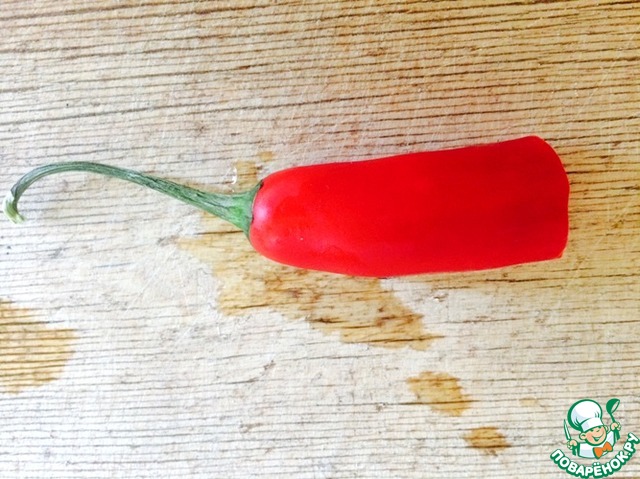 So, let's get the sauce to do! If not too like spicy, you better take half a medium chili.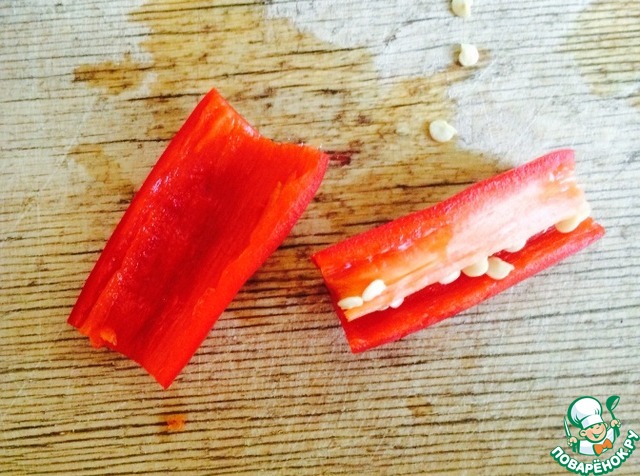 Clean the peppers of seeds and membranes. Better wear gloves, because sometimes the peppers are so pungent catches, and the juice got under the nail, it would be a long bake, and the skin around the nail may be red.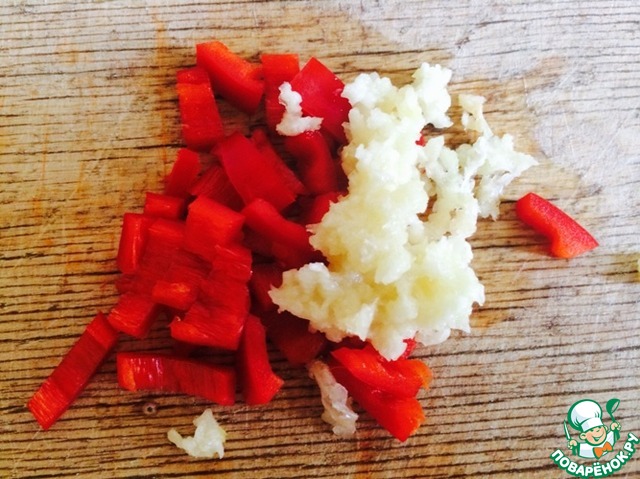 Pepper cut, garlic press out.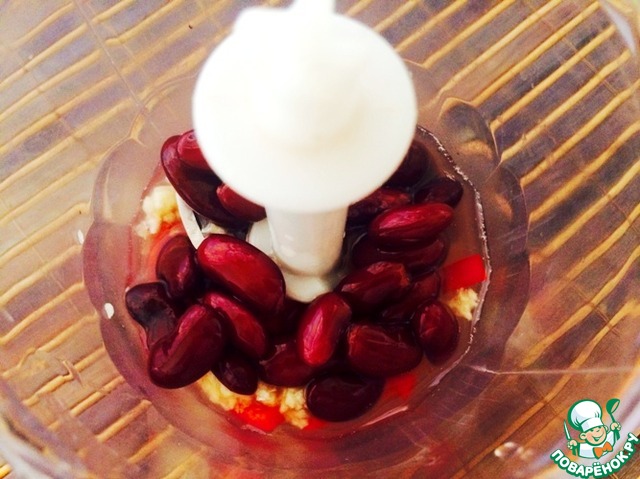 In the bowl of a blender, mix the beans, garlic, chili pepper, honey, soy sauce, rice vinegar, oil and "5 spices". Also add 1 or 2 tablespoons of water out of cans of beans. Blenderm until smooth. ALL! Ready sauce!