Description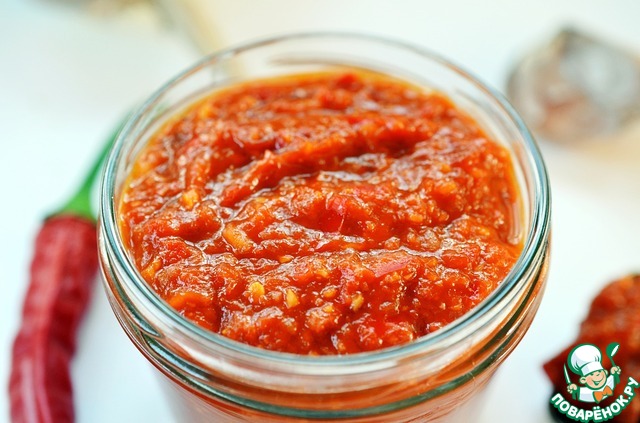 Sriracha — the Asian ketchup. He hails from Thailand and is named after the city si Racha in Eastern Thailand where it is believed it was first prepared. The sauce is quite spicy, but very rich taste. Good in almost everything. In addition to dishes in Asian style Sriracha is an excellent way to season burgers, meat dishes, eggs, fish and seafood, it can be included in homemade sauces and salad dressings, add to sauces and cocktails type "Bloody Mary", and even use in desserts: as you know, the chili goes well with chocolate.
Ingredients
120 g

6 tooth

200 g

2 piece

1 Tbsp

3 Tbsp

3 Tbsp

1 Tbsp
Cooking
Prepare the necessary ingredients.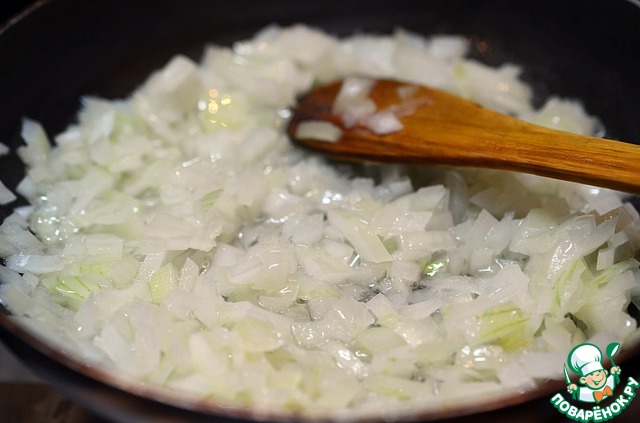 Heat the oil, add chopped garlic and onions. Put out a couple of minutes.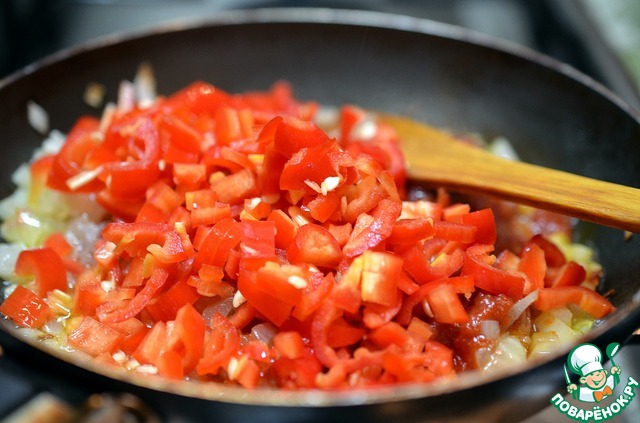 Add tomato sauce and crushed pepper.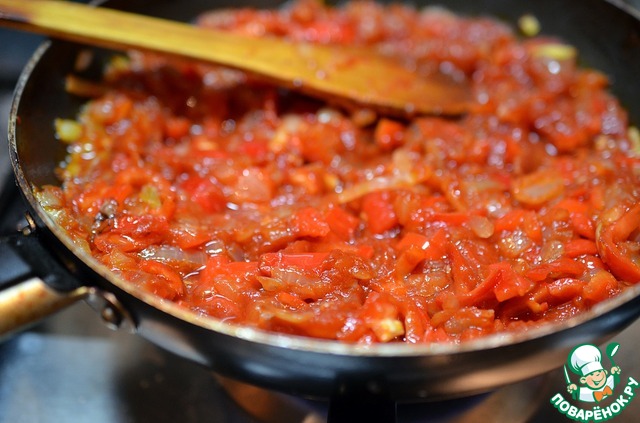 Bring to a boil over medium heat, then add the soy sauce, vinegar and sugar.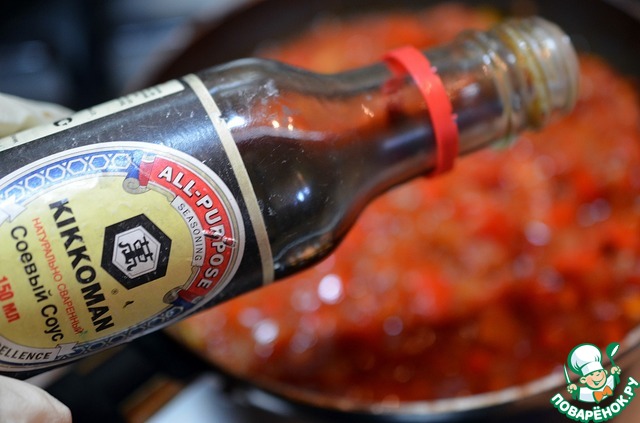 I used the sauce Cccamp.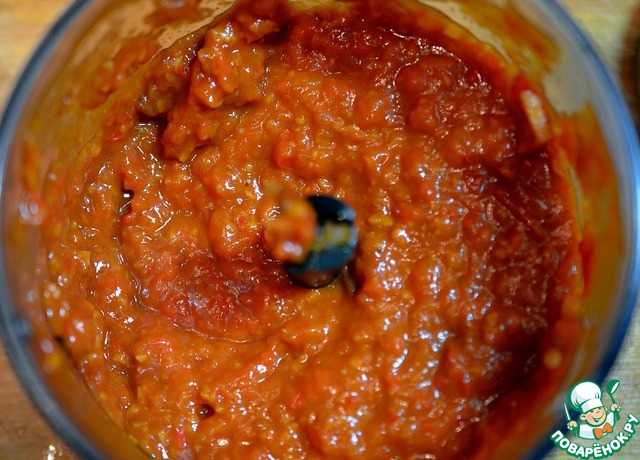 Mix thoroughly and continue to cook for another 5 minutes until, until the peppers are soft. Remove from heat and let cool, then transfer to a blender and carefully preroute.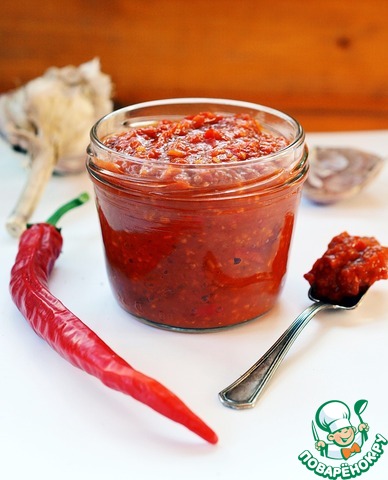 Put the sauce in hot sterilized jars, cool and refrigerate.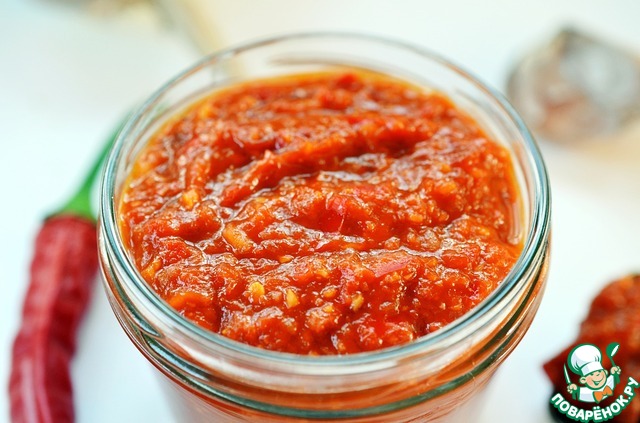 In the refrigerator this sauce can be stored up to 1 month. Bon appetit!