Description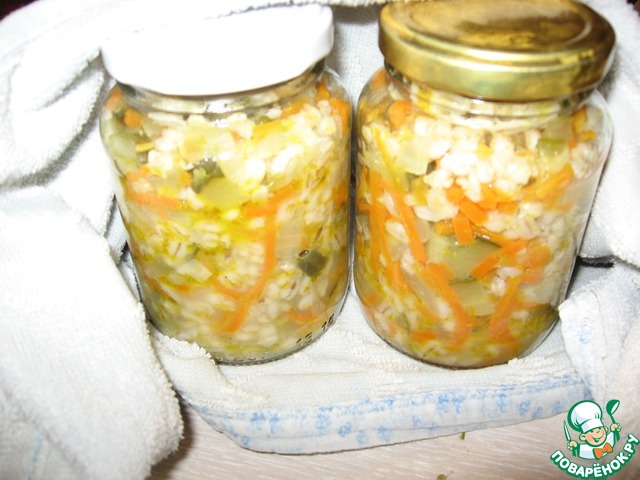 Now maybe not at the time the prescription, but after a while it is probably useful to someone. Namely, at the time when they begin to sing the cucumbers and they need to preserve. But here's the thing - last year there were some jars of pickles. In the second year to leave them do not want to... Offer the option of winter preparations - the pickle soup with barley. Very easy cooking! The cooking time of soup is reduced to a few minutes!
Ingredients
150 g

150 g

300 g

50 g

1 cup

200 ml

1 tsp
//= Yii::t('app', 'Total calories: ') . $recipe['ingredients']['total_calories'] ?>
Cooking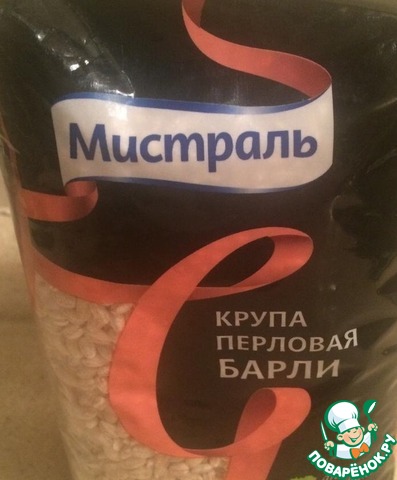 First we need to cook the barley. I used barley "barley" from Mistral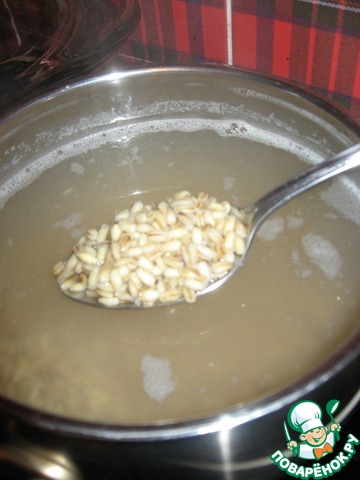 Pour 1 Cup of dry barley 6-TEW cups of water, bring to a boil, drain off water. Pour boiling water (again, 6 cups) and cook for 25 minutes, stirring occasionally. Recline on a sieve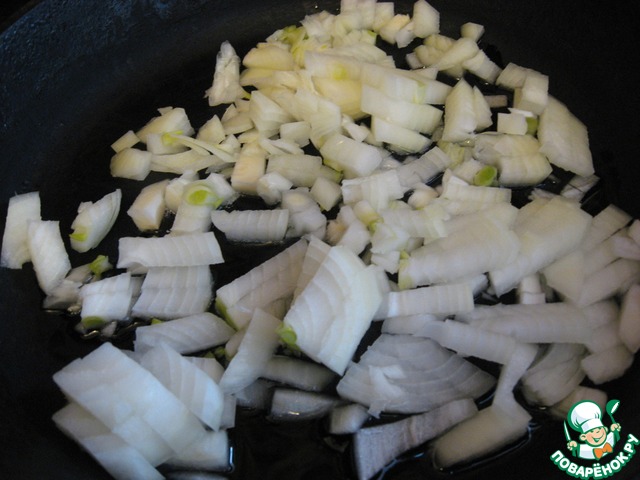 I made the calculation of food for 2 half-liter jars. So the oil heats, throw in the onion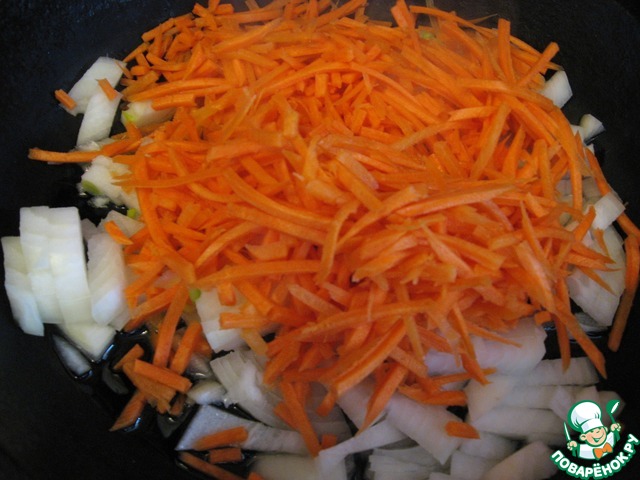 Once the onions become transparent add carrots, lightly fry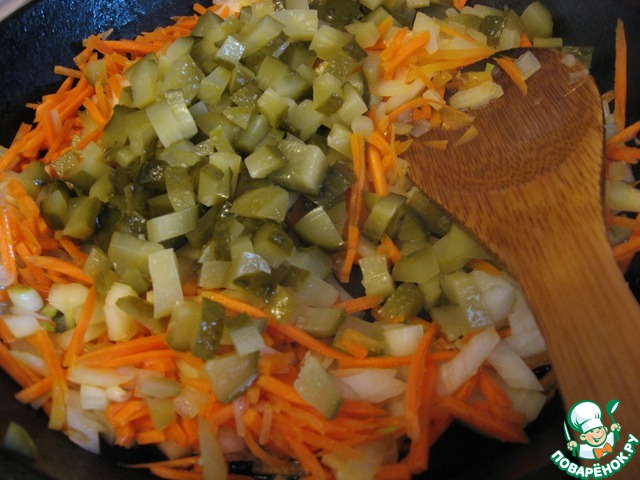 Once the vegetables are slightly fried add the cut cubes pickled cucumbers and fry all together for about 10 minutes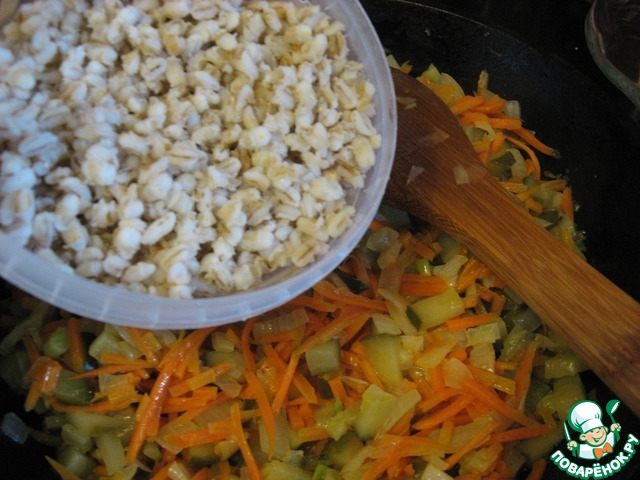 Add barley, add salt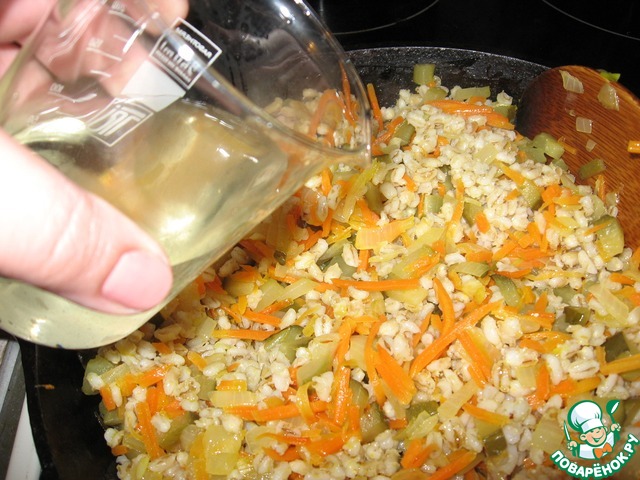 Pour in the brine and simmer under a lid for 10 minutes, I cook the soup without tomato, I think it there once. If you love tomato - paste it to taste before adding brine.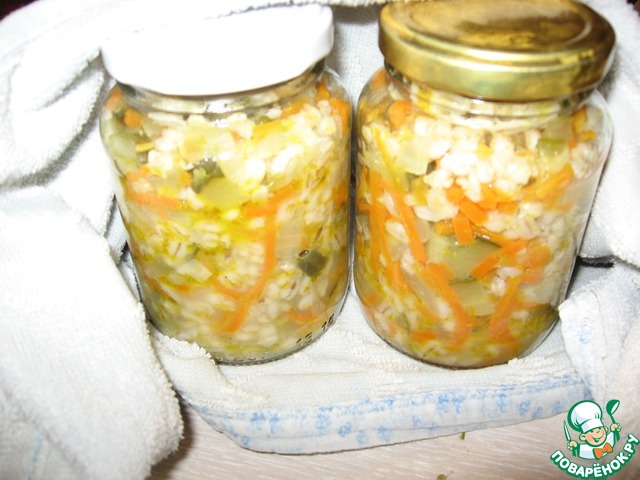 Banks sterilize them in any convenient way, cover boil. Spread the pickle on a hot sterile banks, close out hot lids and wrap it up. Flip is not necessary. In wrapped condition leaving the banks to cool. Perfectly stored in the cellar or the fridge for up to 7-8 months.