Description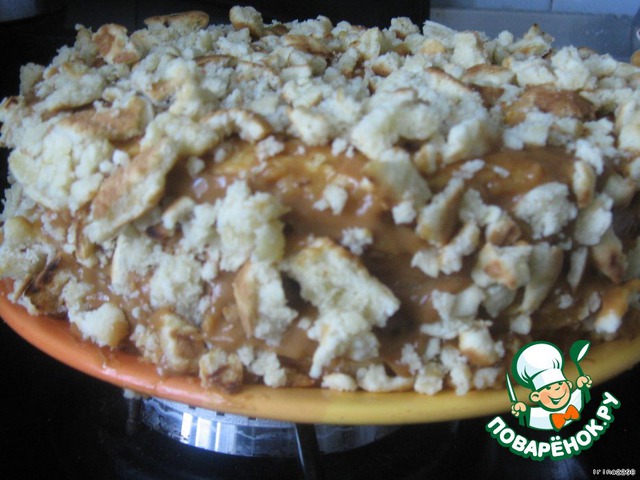 Very lazy cake! The products need not much done in 40 minutes, and most importantly don't need an oven and a mixer. Well, fat little - save for the waist. Perfect for unexpected guests or just when you want something sweet and long to Potter a reluctance. The dough recipe took on site Good food and cream and the design is mine.
Ingredients
200 g

1 cup

3.5 cup

30 g

1 tsp

0.5 can

3 Tbsp

3 Tbsp
Cooking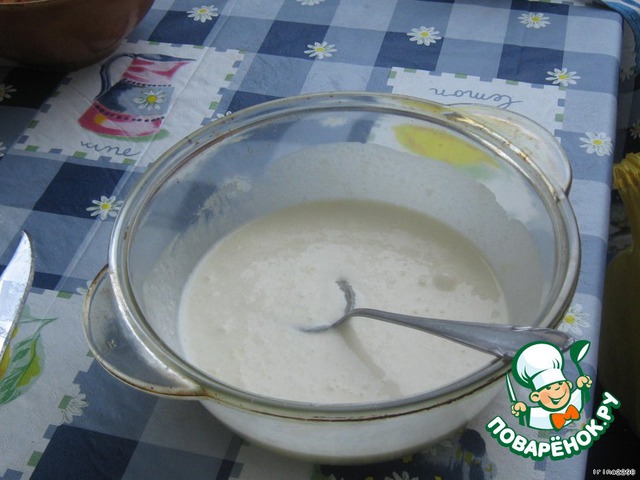 Mix the sour cream (I did not take a full glass and a bit of yogurt topped off), sugar (again I don't have all the glass,a little less) and slaked soda, pour in melted butter (I took 20 grams)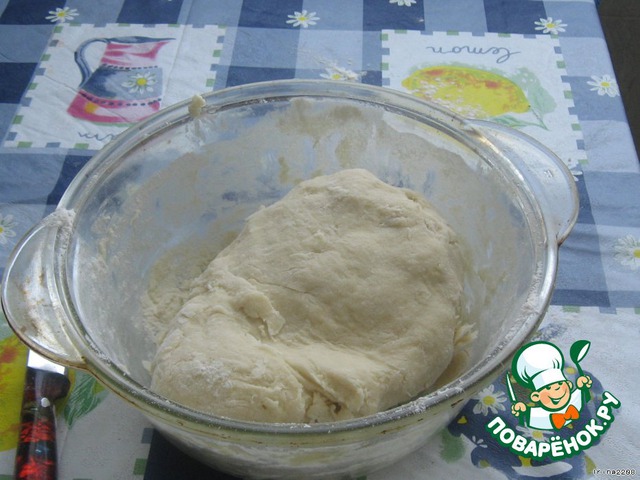 Add 3-3,5 cups flour and knead elastic dough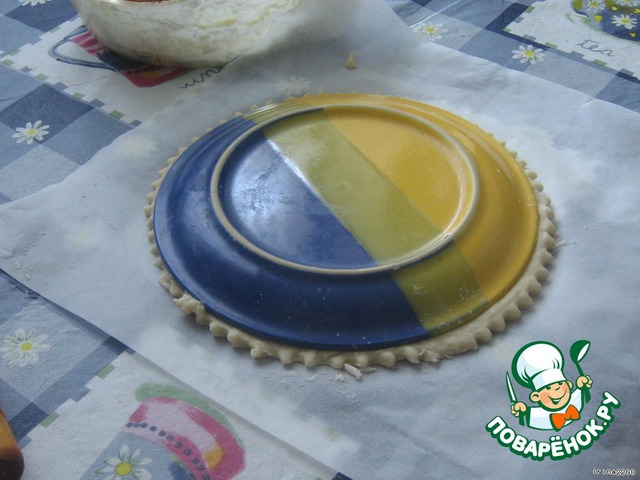 Roll out 1/4 of the dough and form the crust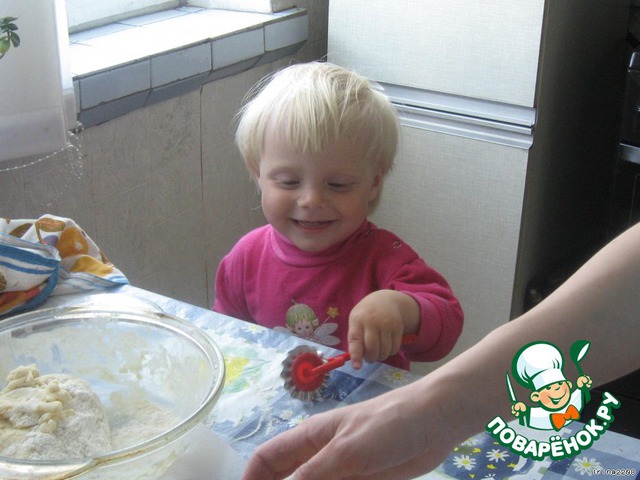 This is my assistant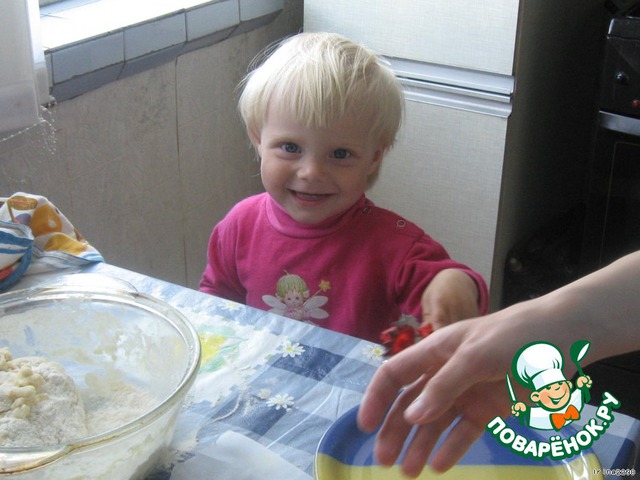 I didn't like the wheel for the test))
Fry cakes on a hot dry pan (stir-fried for 5 minutes) on each side like pancakes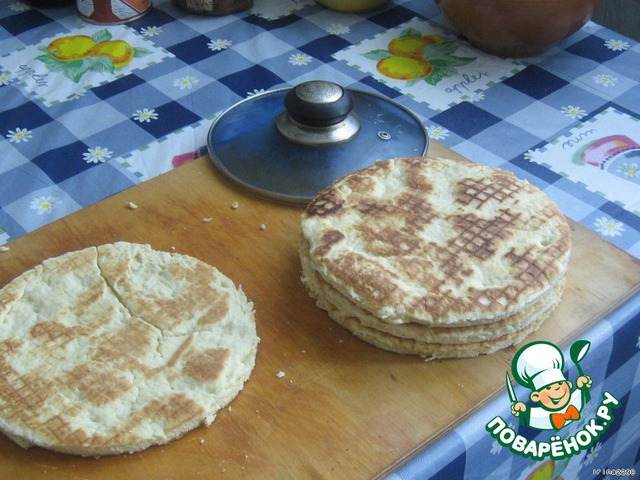 I came up with 4 layers and still had to flatten the edges
Make cream condensed milk mixed with sour cream (the consistency is to your taste). I have condensed milk with nuts was (left over from baking cakes)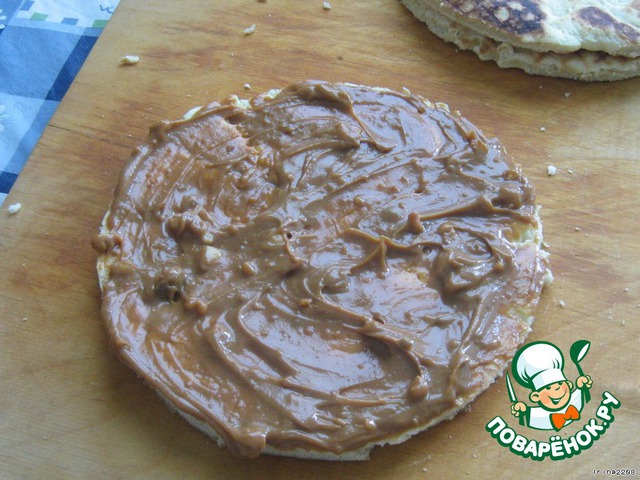 First Korzh grease cream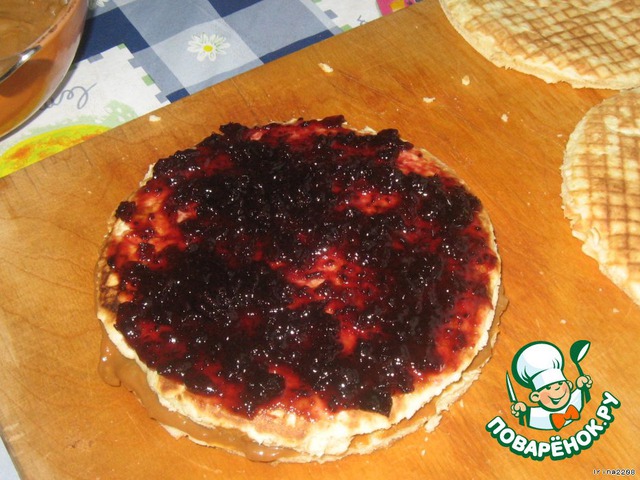 Second currant (or any sour) jam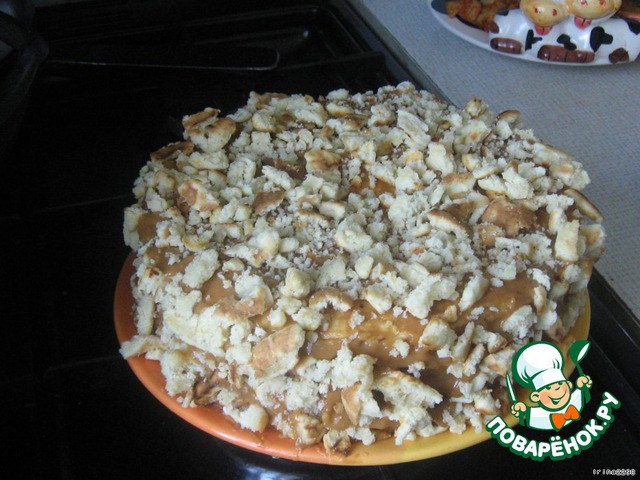 The remaining cake layers, sides and top of the cake to grease with a cream (the cream came out very close). I Boca sprinkled with scraps of cakes. It is advisable to leave the cake to soak overnight. As a variant of the cream - sour cream+sugar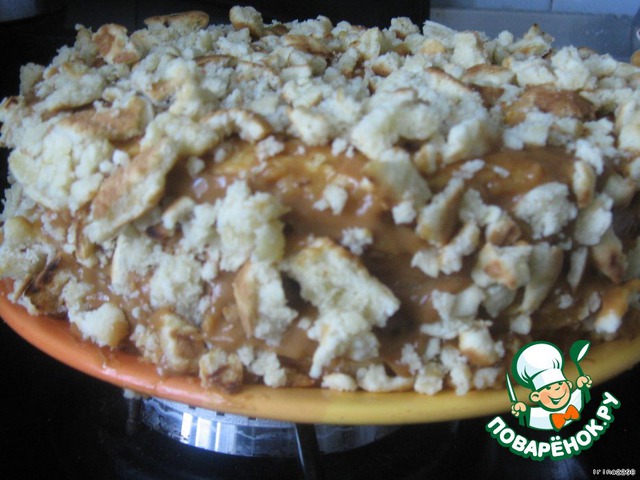 A pleasant tea-drinking of coffee!