Description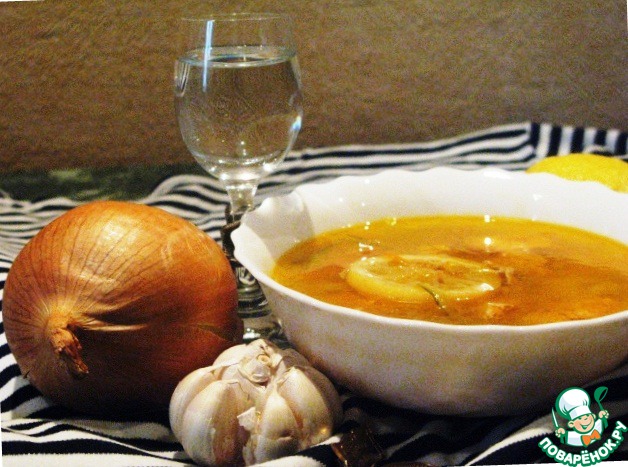 Soup - not very festive dish. But on February 23 - a holiday purely masculine! And my men are always asked to prepare some delicious soup on this occasion. Even agree to skip dessert, but the soup was on the table for sure! Moreover, we always have a Festive lunch, not Dinner. Therefore, there's soup. Try this version of the soup, You will love it.
Ingredients
700 g

2 piece

0.5 piece

3 piece

1 piece

1 piece

1 tooth

2 Tbsp

20 piece

2 piece

5 piece
//= Yii::t('app', 'Total calories: ') . $recipe['ingredients']['total_calories'] ?>
Cooking
The fish is cleaned, remove the gills. I took 2 head and 2 tail salmon.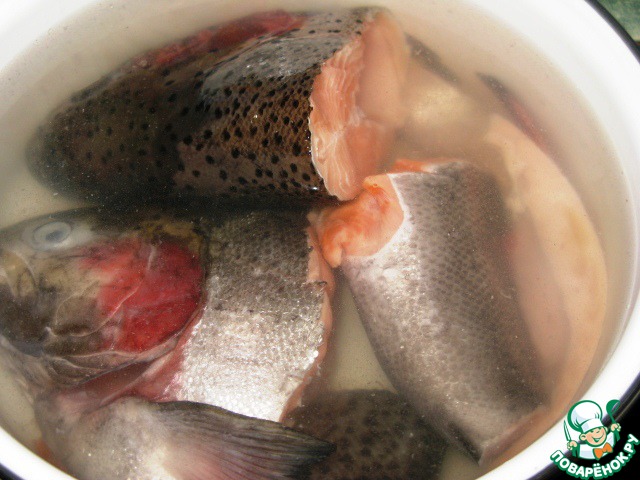 Pour water to cover fish.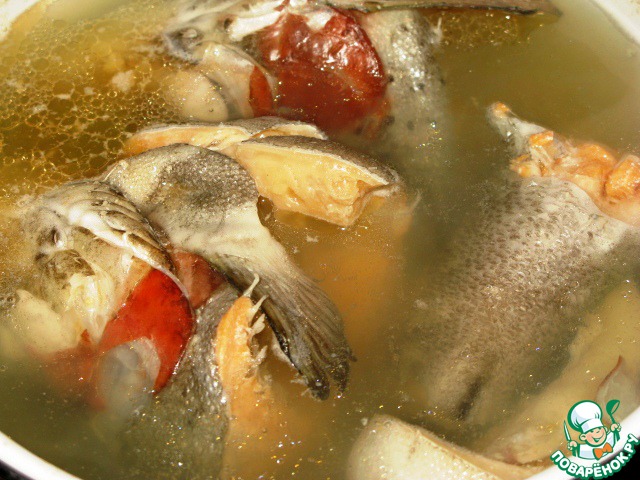 Bring to a boil. First, drain, and again cover with water and return to fire.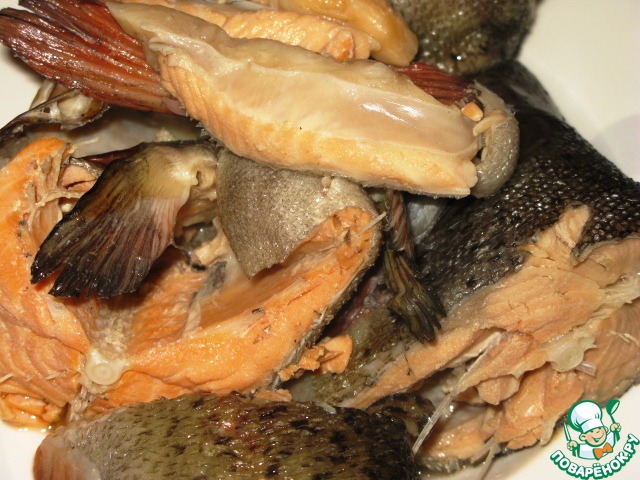 Cook for about 20 minutes. Remove the fish.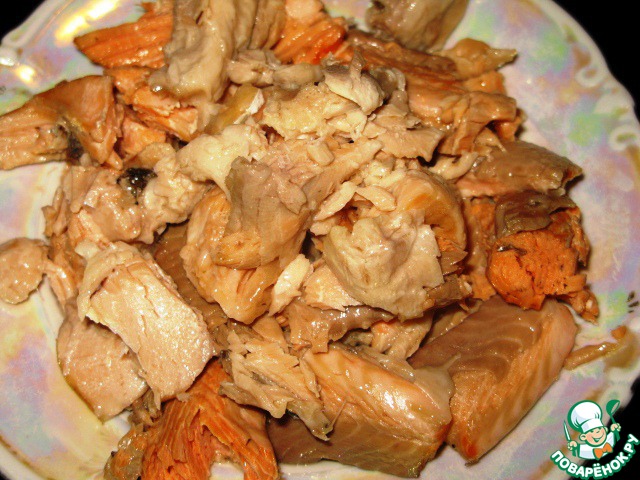 To dismantle the fish into pieces.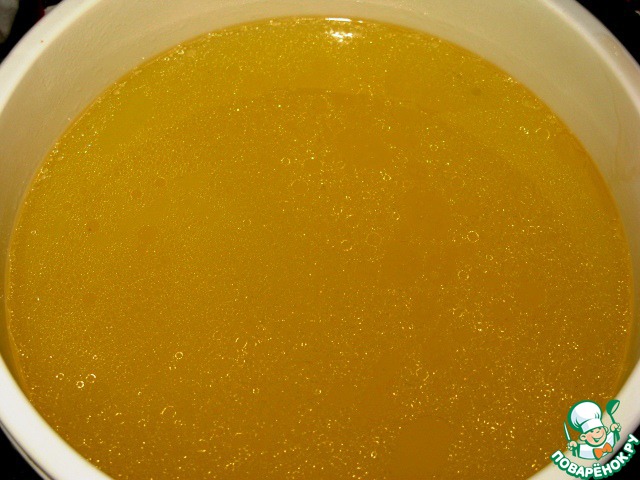 Strain the broth.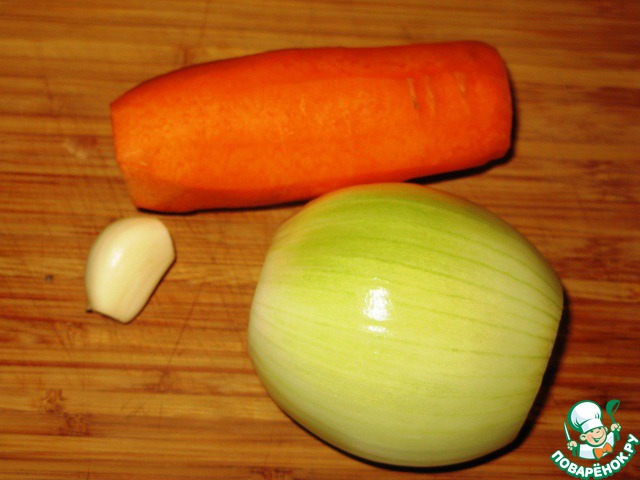 Onions, carrots and garlic clean.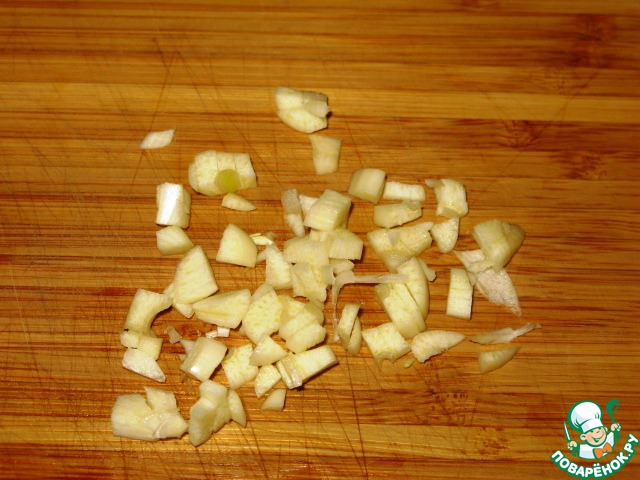 Garlic cut.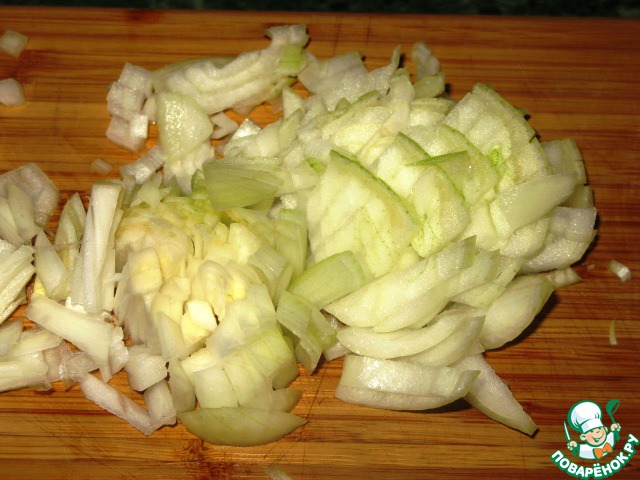 Onion cut into cubes.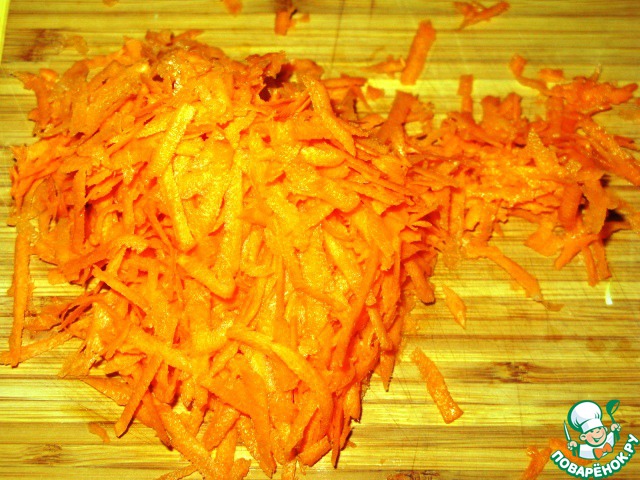 Carrots grate on a grater.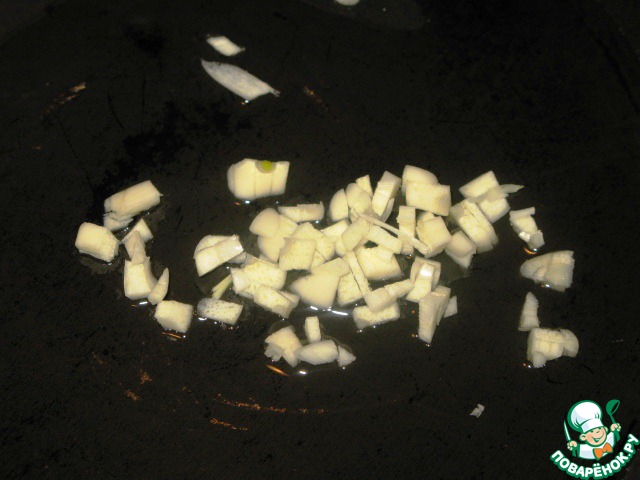 Heat the oil in a pan, add the garlic. Fry for 3 minutes.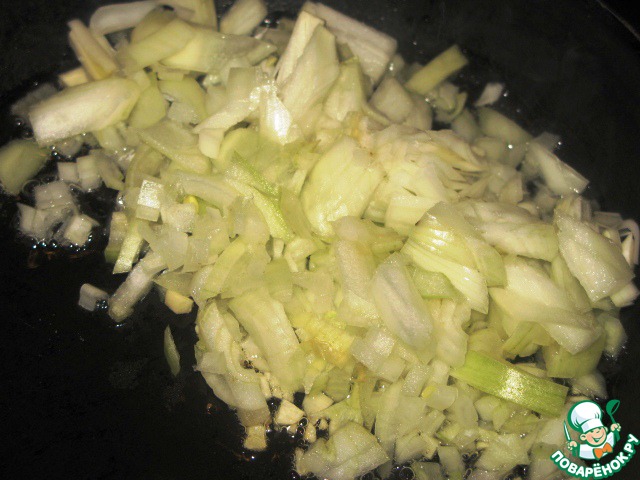 Add the onion.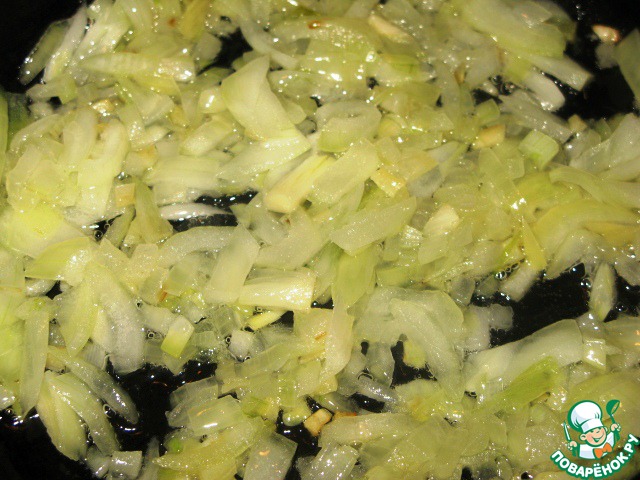 Fry until Golden brown.
Add the carrots. Fry for 7 minutes.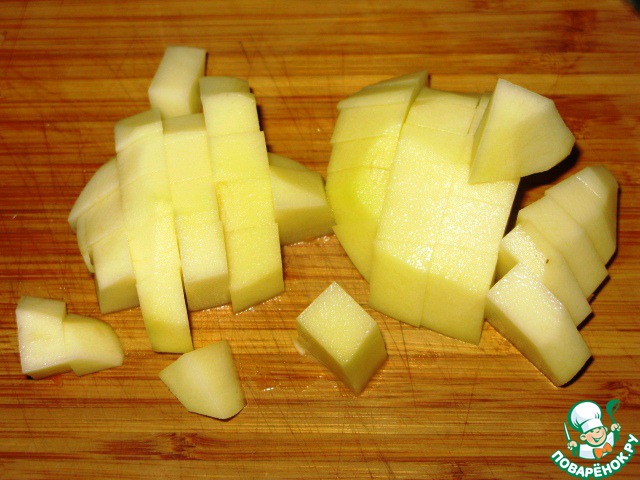 Potatoes peel and cut into cubes.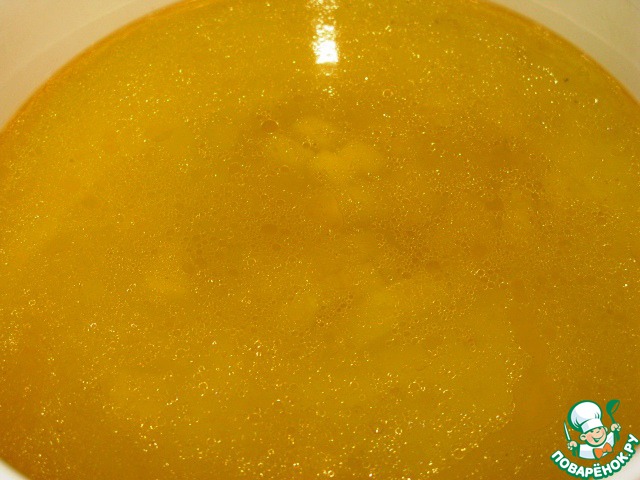 Add to the broth.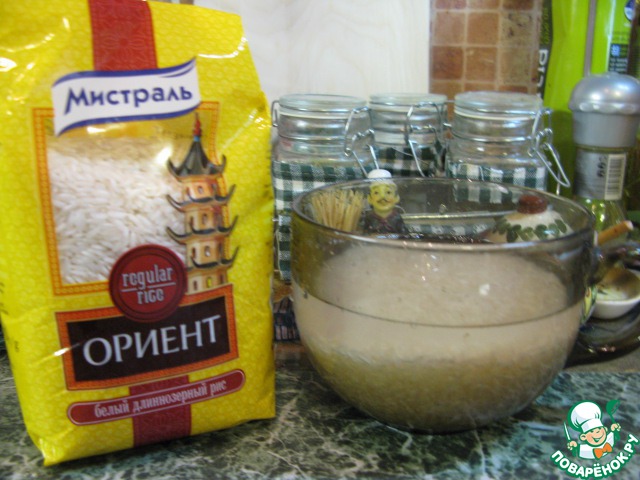 Wash rice and add to the broth.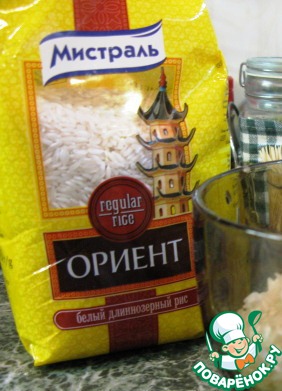 I brought the rice from TM "Mistral".
Add to the soup zazharku. Cook for 10-15 minutes.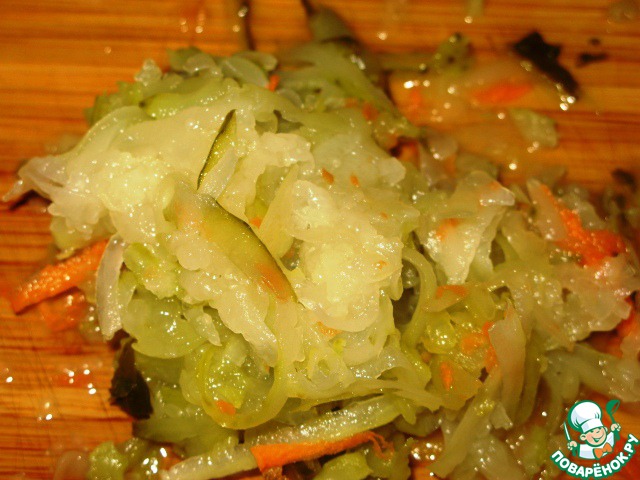 Cucumbers grate on a coarse grater and add to the broth.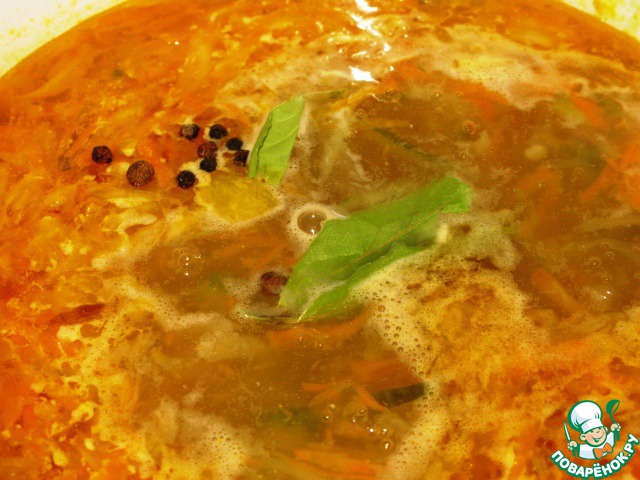 20 minutes before readiness add Bay leaf and pepper peas.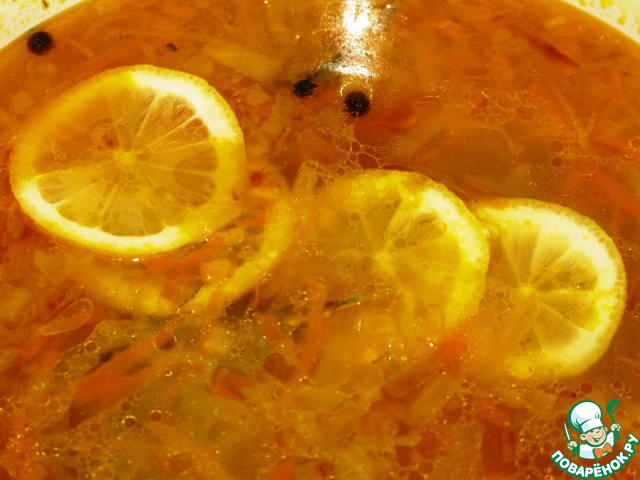 Lemon can be scalded with boiling water (not bitter), you can peel them (I didn't clear), wipe dry, cut into thin circles and add to the soup for 20 minutes until tender.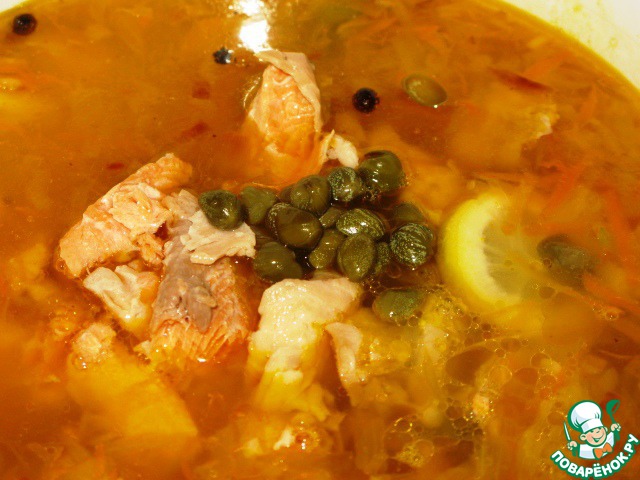 Also 20 minutes until tender add the capers. If You have a very hard to find capers, you can do with olives.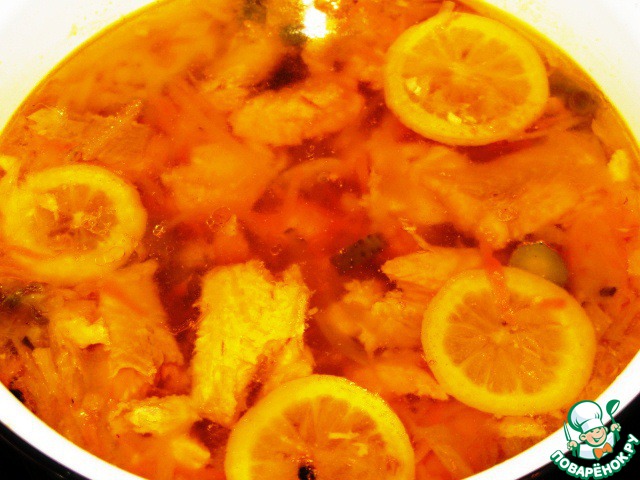 Here's a soup.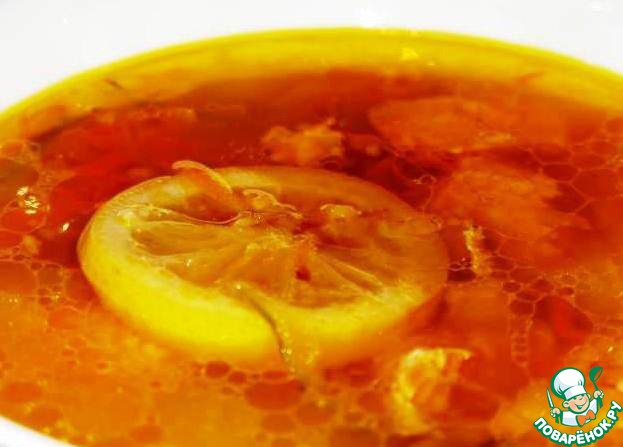 When applying in each plate must go on a mug of lemon.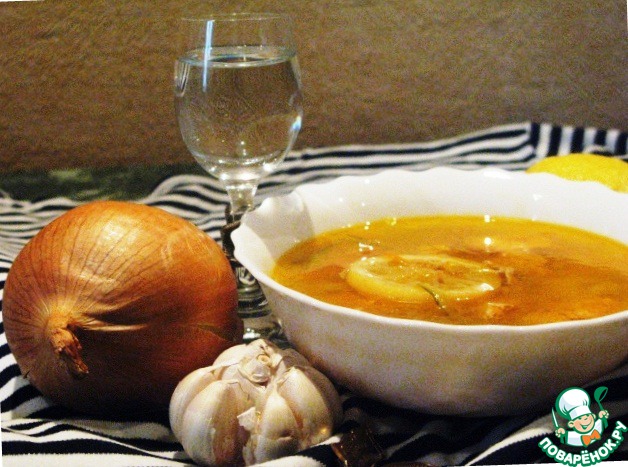 Bon appetit!