Description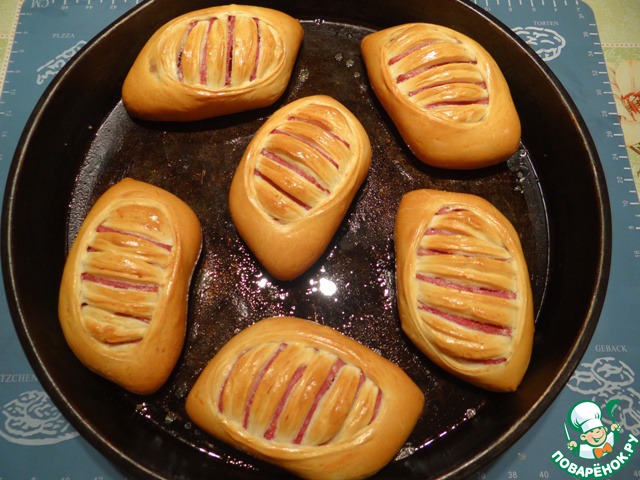 Option # 2. As You may have guessed from the photo, such as molded buns? Here at work my colleagues bite scones from different angles and could not understand! With great pleasure I tell You a secret! Once again I thank the Japanese for the original idea forming. Now think what a filling can be prepared sweet rolls with the same forming...
Ingredients
70 g

140 g

1 piece

150 ml

1 tsp

1 Tbsp

30 g

1 tsp

320 g

1 tsp
Cooking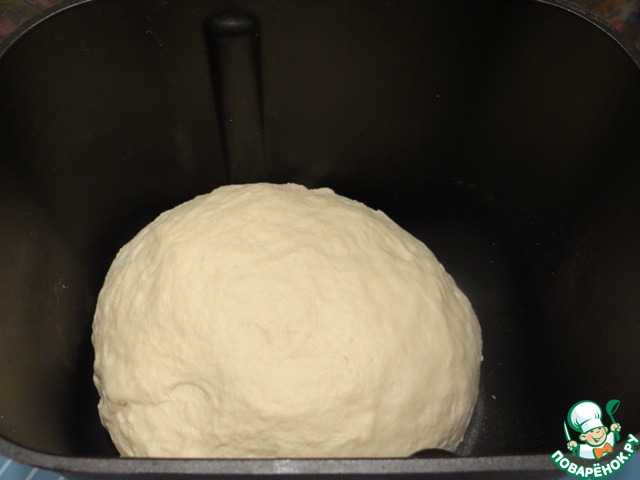 I hasten to mention that I cooked a double batch of rolls (describe going to prepare one). The dough I was preparing, as in my recipe "Biscuits with sausage". Flour all at once, do not add, perhaps, the flour will need a little less.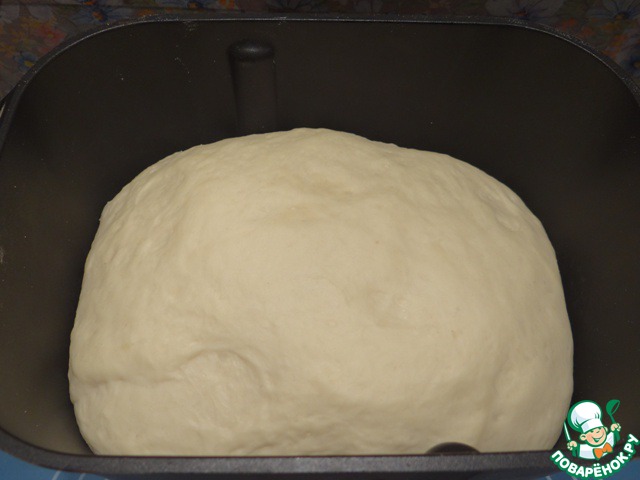 Give the dough to increase in volume by approximately two times in a warm place.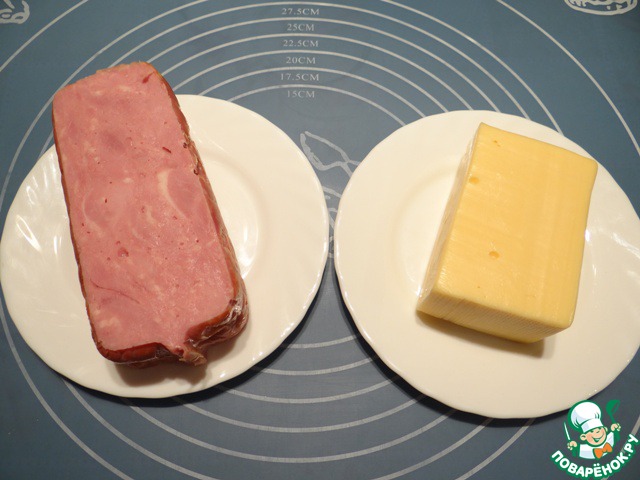 To prepare these rolls will need a ham rectangular shape (I size - 5*12.5 cm) and cheese.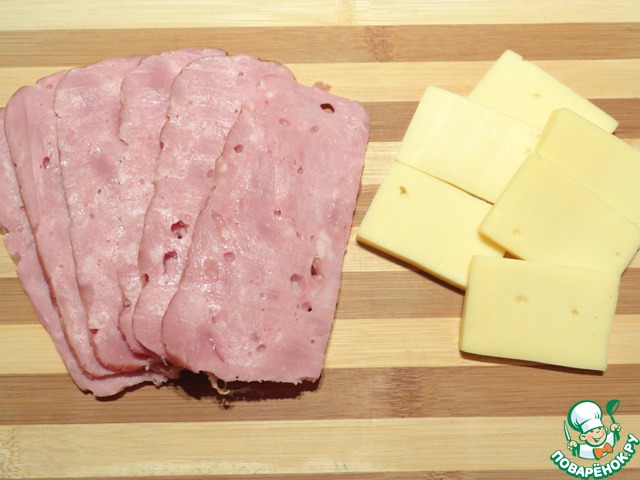 Cut ham and cheese into 6 slices (cheese I cut pieces of 3.5*5.5 cm).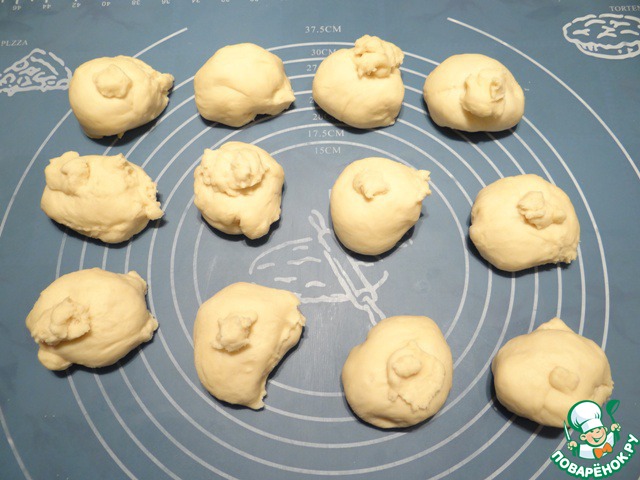 Divide the dough into 12 equal parts.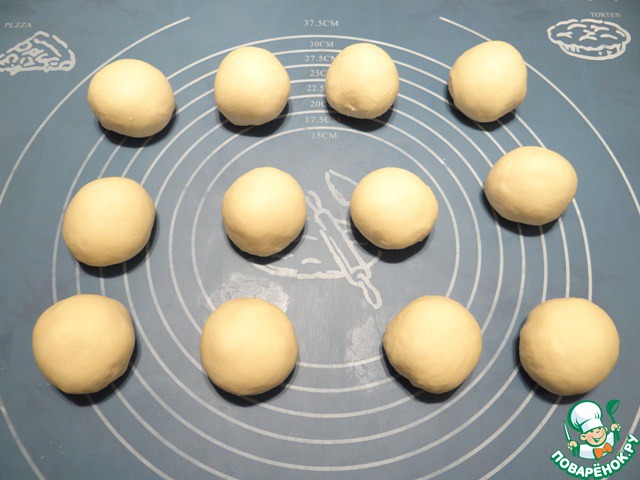 Mold each piece of dough ball, cover the dough with film and leave to rest for 10-15 minutes.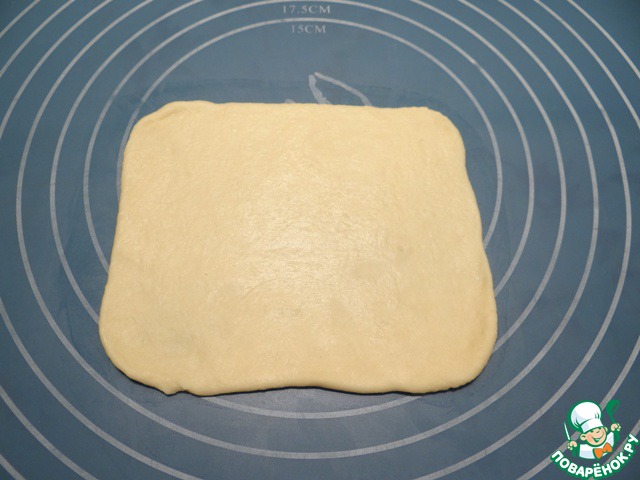 Take one piece of dough and roll the rectangle larger than 2 times, than a slice of ham. If You have the dough will be sticky, use flour for podpira.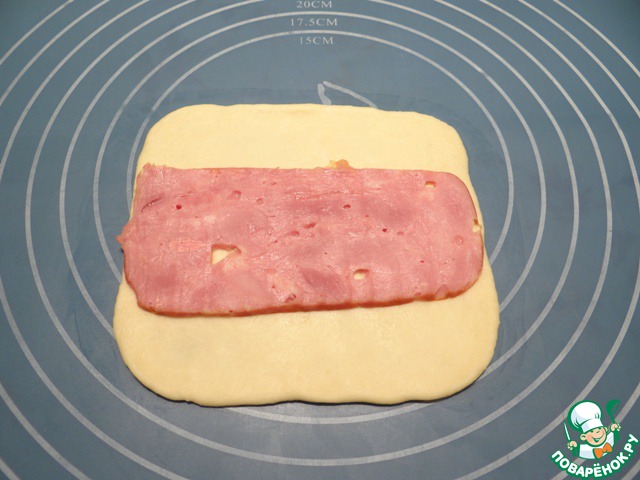 Put on the middle of the rolled dough slice of ham.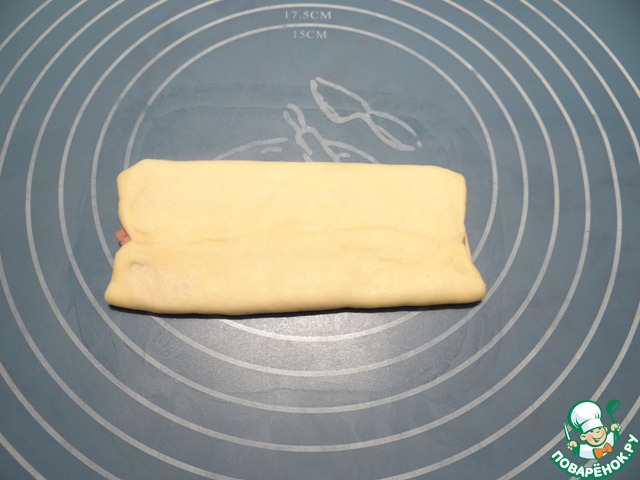 Bend the edges of the dough towards the middle (cover the ham), paste edges of the dough on top - that is, connect the edges of the dough in the middle.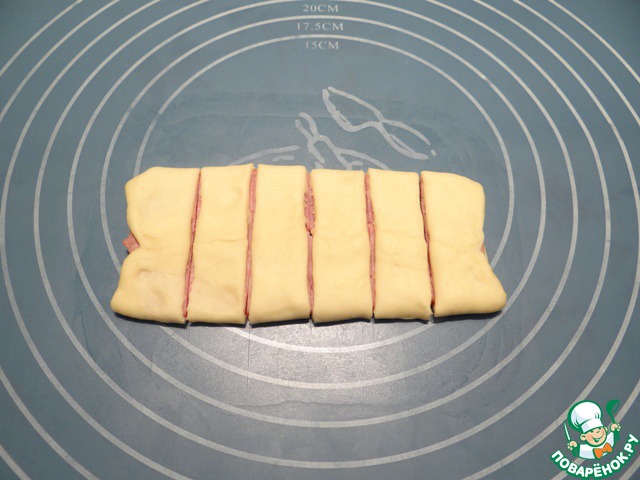 With a sharp knife cut the dough with ham in 6 approximately equal parts (first I make a cut in the middle, and then each of the 2-piece is still cut into three pieces).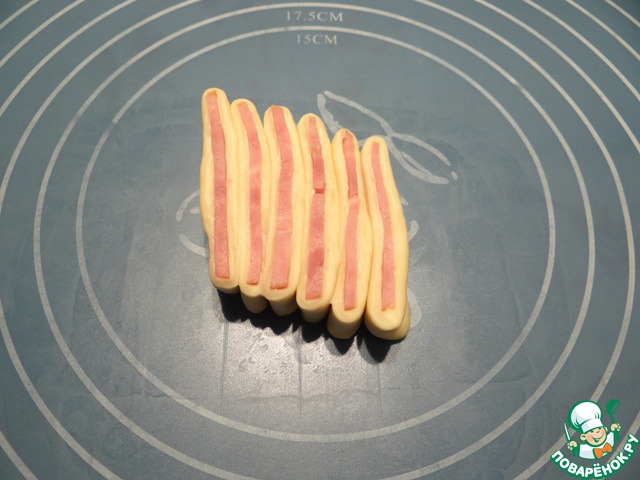 Then put the pieces together as pictured, slightly shifting each following.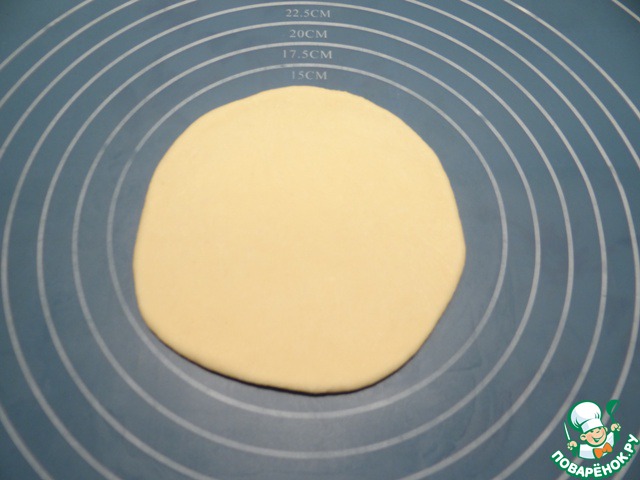 Take another piece of dough, roll it into a circle.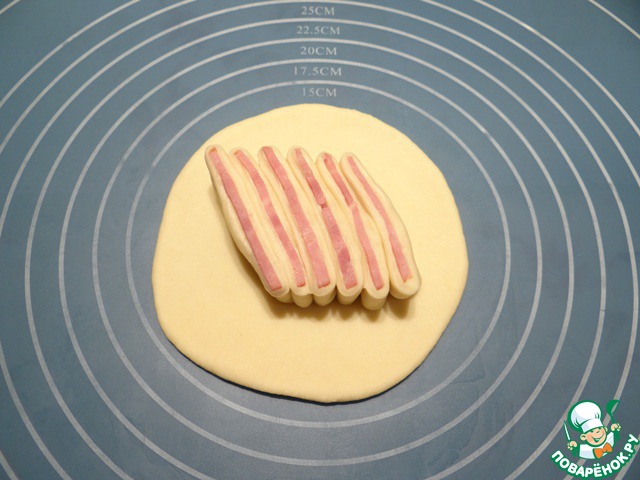 Put the round pieces of dough with ham.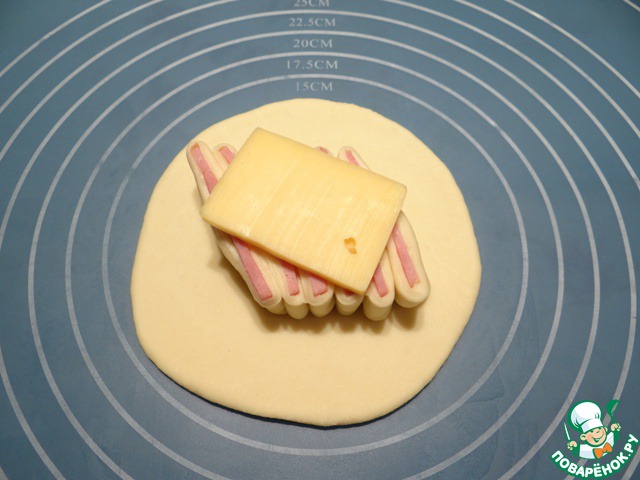 On top of the pieces of dough with ham put a slice of cheese.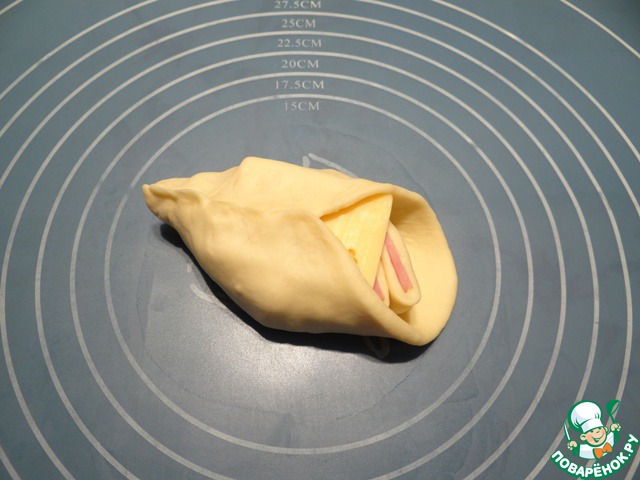 Samipya bun as the Patty.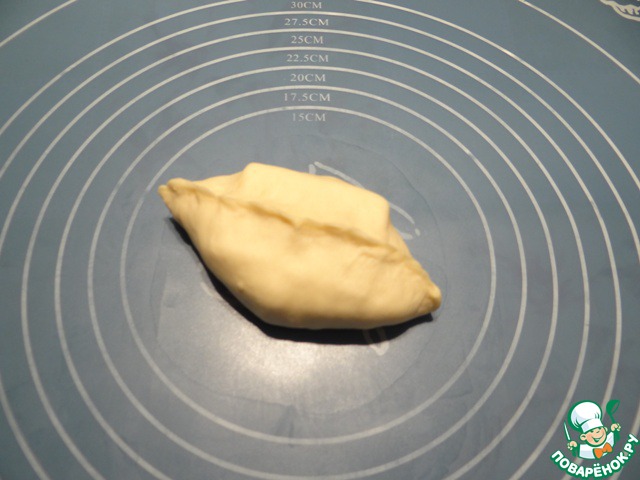 So.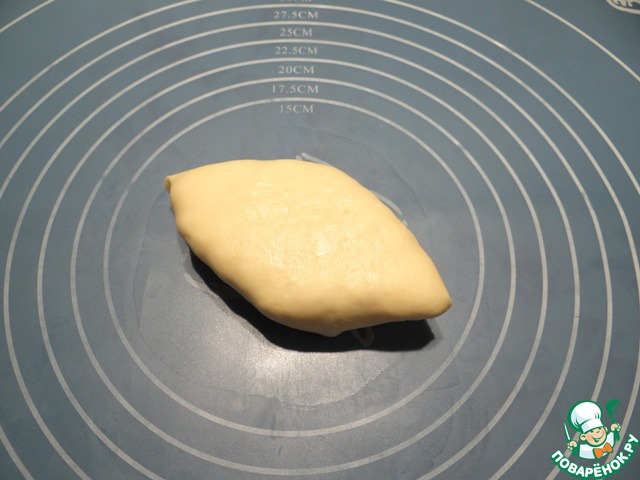 Flip the bun.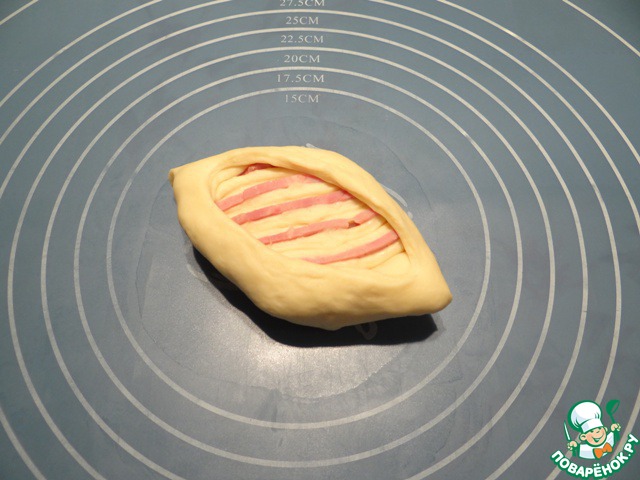 With a sharp knife or a special blade to make an incision in the middle of the buns like the photo and slightly open the middle.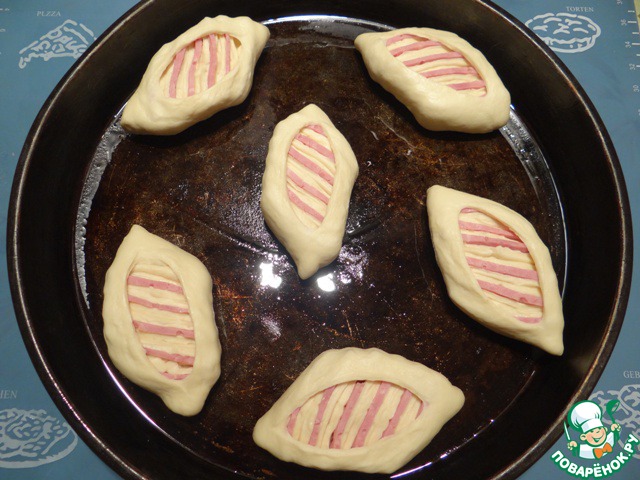 Thus is formed the rest of the rolls. Shift them into greased with vegetable oil baking sheet.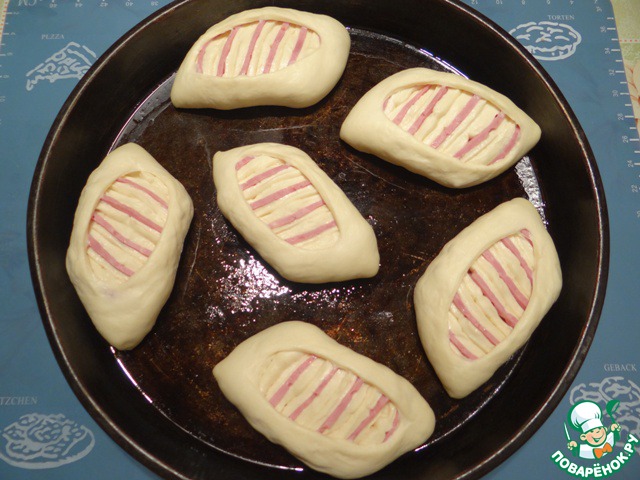 Cover the rolls with foil and give them to increase in volume by approximately two times.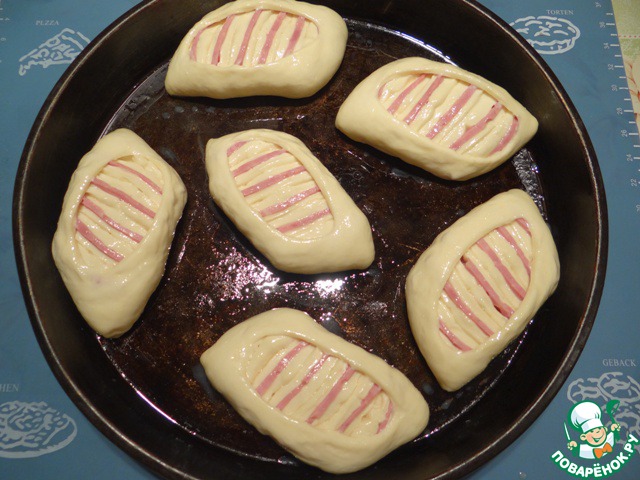 Brush the buns with the beaten egg.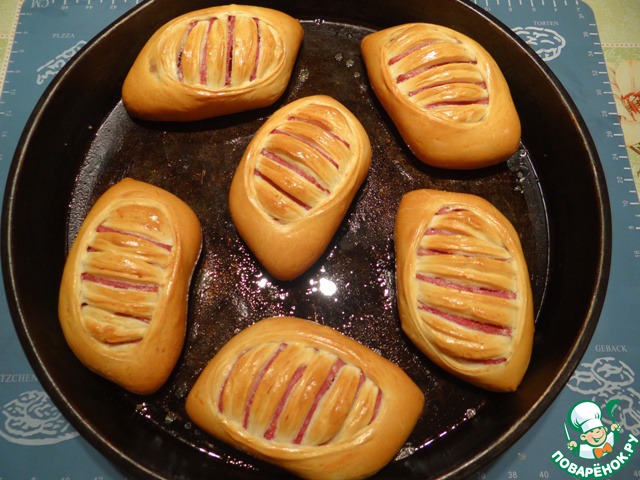 Bake rolls in a preheated 180 degree oven until Golden brown (on my cakes took 30 minutes, but all ovens are different). Bon appétit!