Description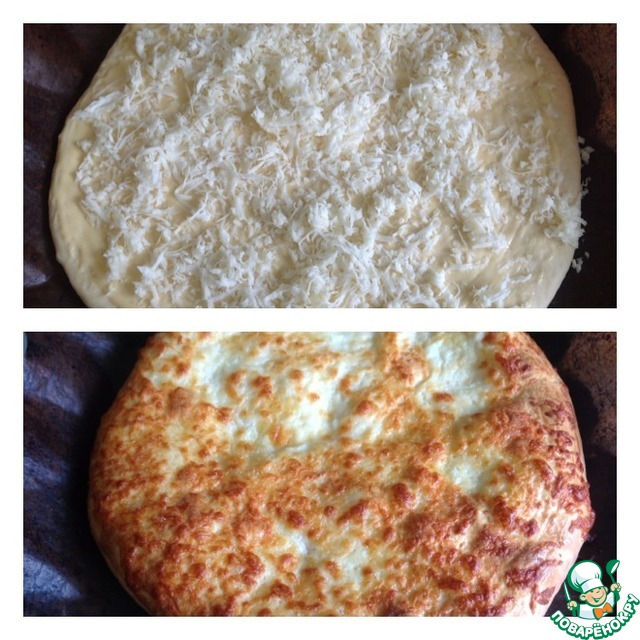 I want to offer you a recipe very tasty and aromatic cheese khachapuri. I don't know what else to add? It is very tasty and easy!
Ingredients
2 piece

5 cup

0.5 l

1 tsp

1 Tbsp

1 Tbsp

2 Tbsp

100 ml

11 g

900 g
Cooking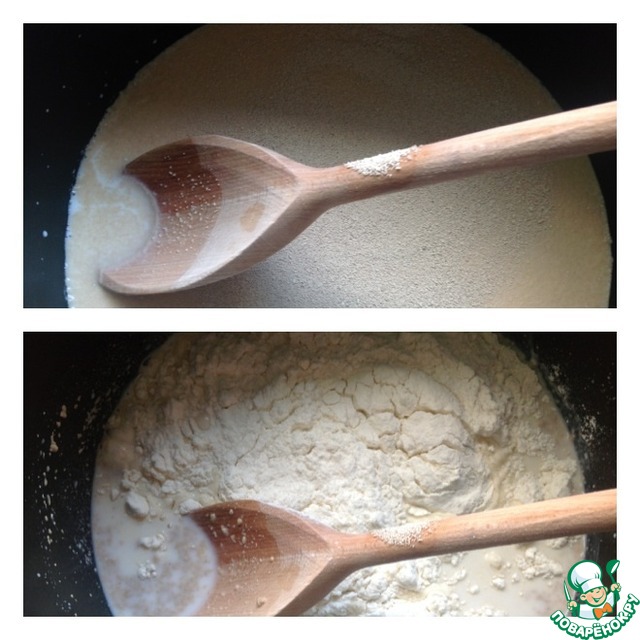 From this test number of turns 3 large khachapuri. In warm milk add salt, sugar, yeast, mix well. Add 1 Cup of flour, stir and leave in a warm place for 15 minutes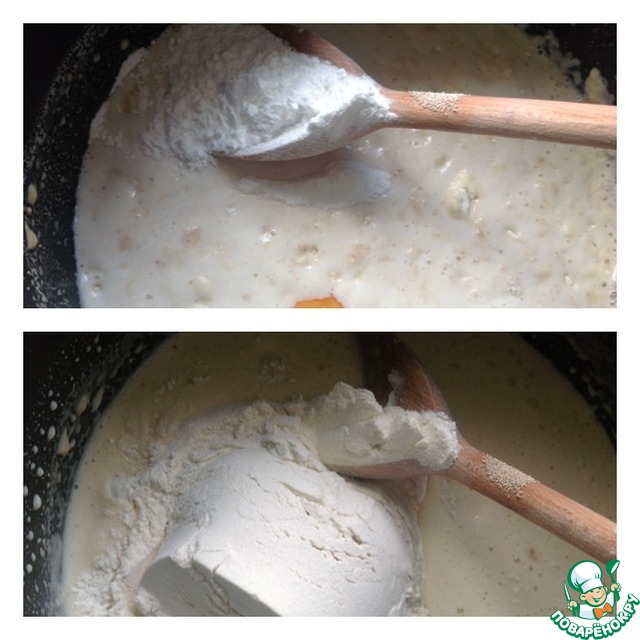 Add the egg, starch and mix. Add remaining flour and knead the dough, at the end add the vegetable oil and knead some more. Leave the dough in a warm place for 1.5 hours until it will increase in two.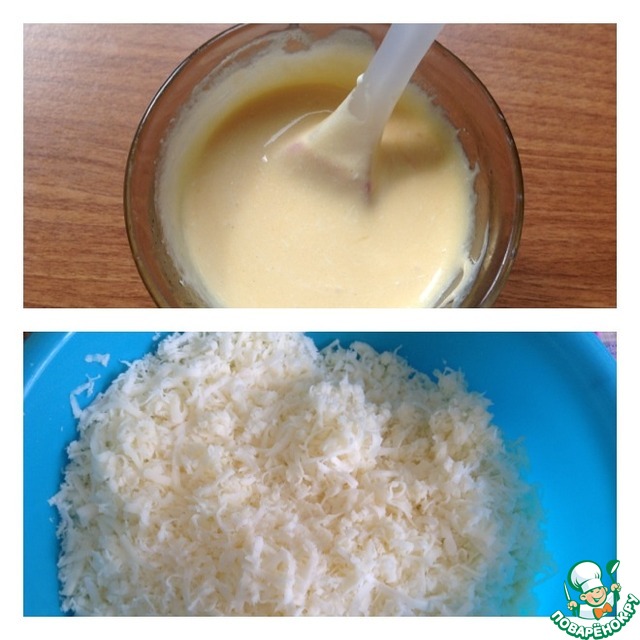 In a bowl mix the egg, sour cream and 1 tbsp of vegetable oil. Beat well. Cheese to grate on a coarse grater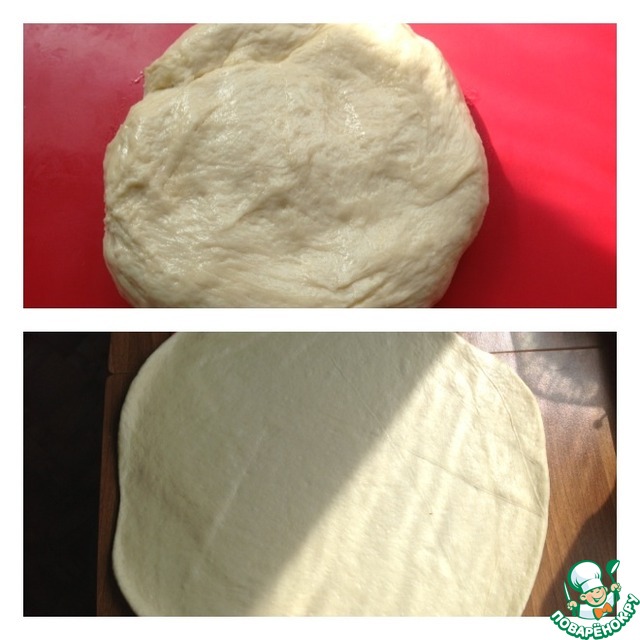 Divide the dough into 3 parts. Take one piece and thinly roll out into a circle. I was put on the hands and the dough with vegetable oil, flour is not needed.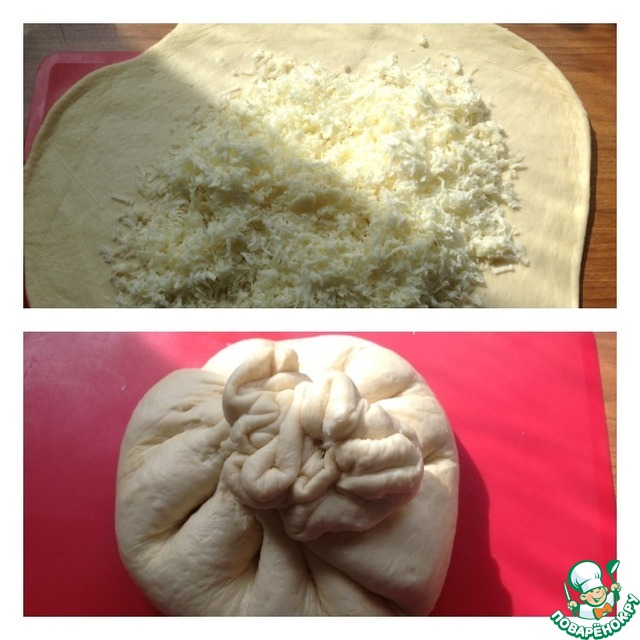 Fill in the circle test cheese, about 250 grams for one khachapuri. Hands to crush cheese. Take the dough to the ends and wrap into a pouch. Upstairs it turns out the knot of the edges of the dough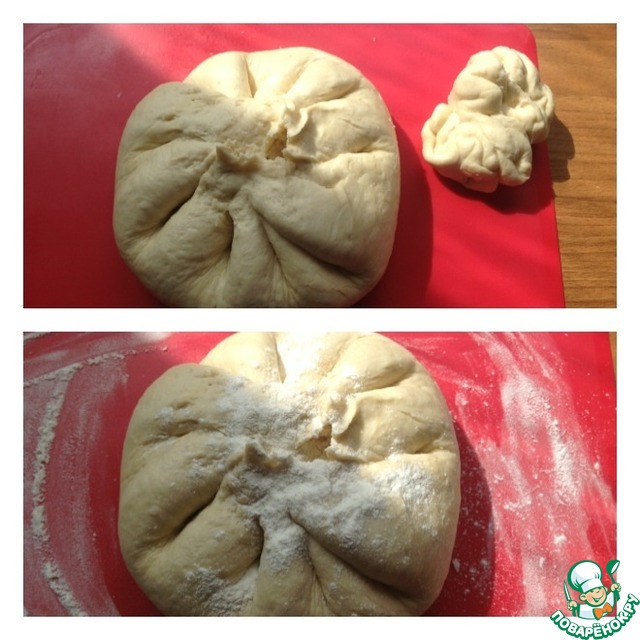 This knot with your hands Osipyan ( extra dough). On top of khachapuri we pour a little flour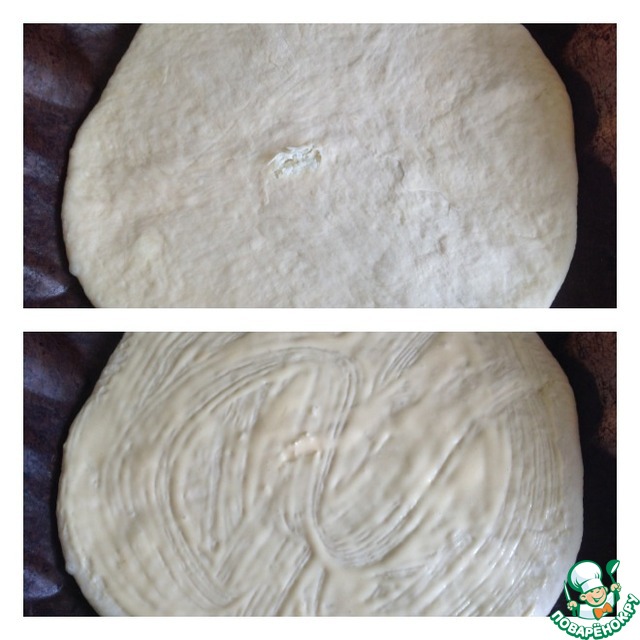 And again roll out into a thin circle, don't worry if the dough breaks a bit. Put khachapuri on the baking tray covered with baking paper or silicone Mat. Top liberally lubricated egg-sour cream filling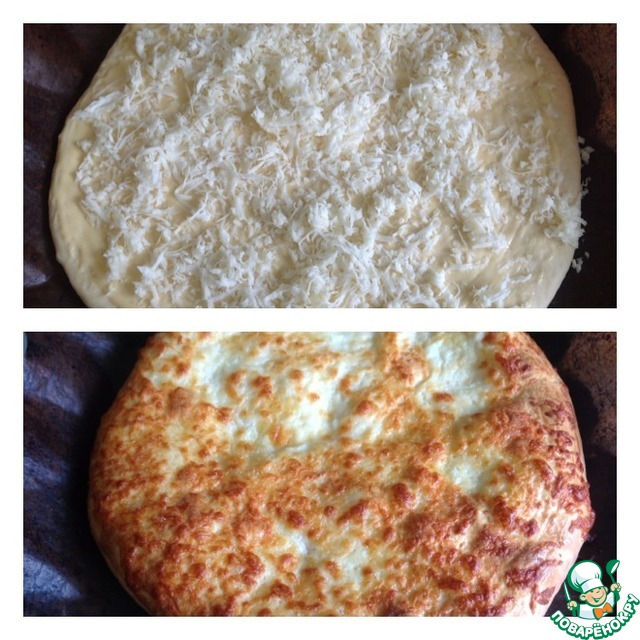 Sprinkle top of cheese (50 grams) and put the khachapuri in the oven at 190 grams to Browning.