Description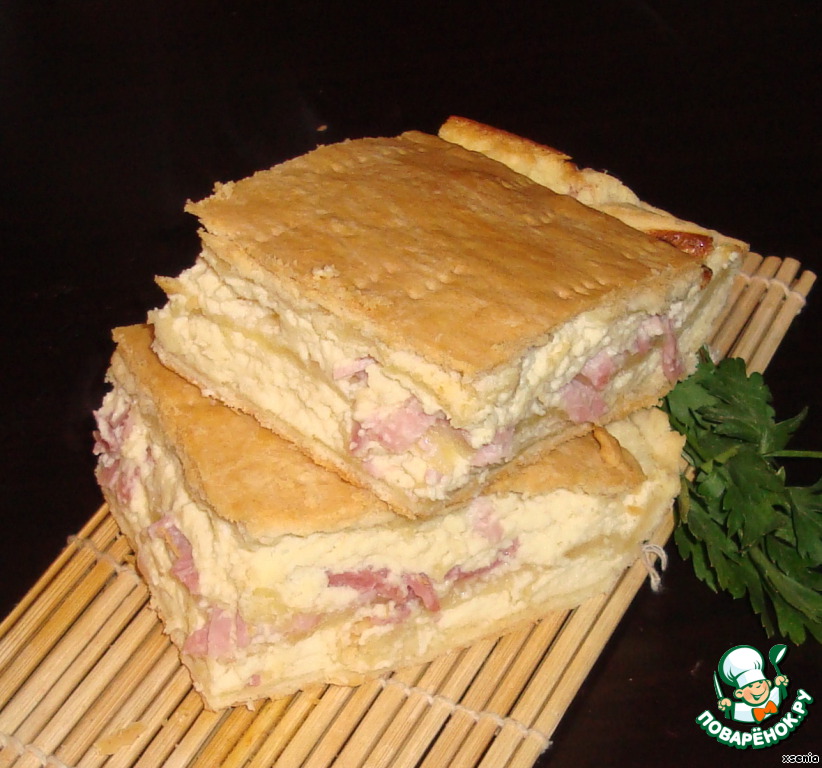 Hello! Fragile dough, sweet filling, affordable products, easy to prepare, great taste. All that can be said about this cake. A picnic or a Sunday walk with the family. A thermos of hot tea and a piece of delicious cake in the fresh air. Tempting?))
Ingredients
2 cup

10 g

3.5 cup

200 g

400 g

4 piece

1 Tbsp
Cooking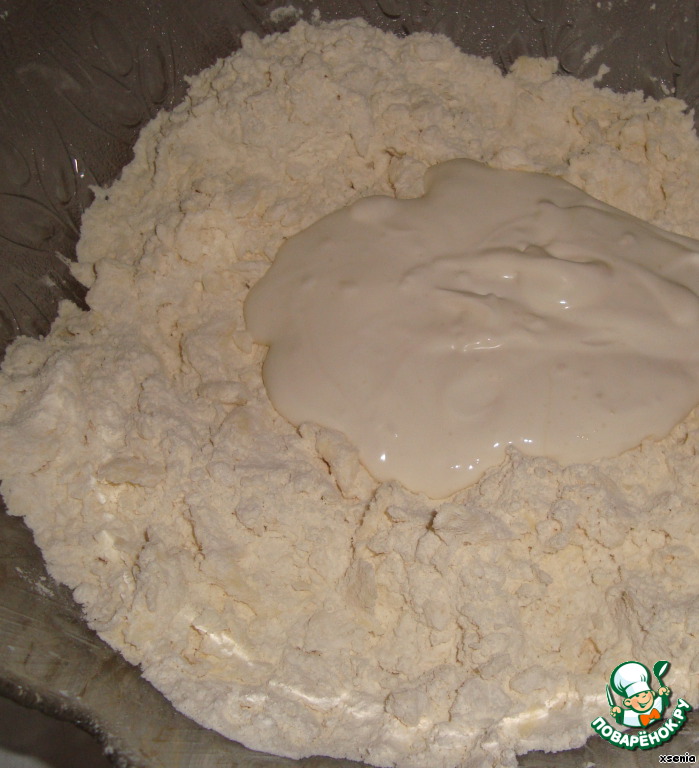 Let's start with the test. The yeast (if dry - 0.5 bag) bred in the 1st Cup sour cream, add a pinch of salt. RUB softened butter into crumbs with the flour. Mix the sour cream with the prepared ground flour + oil. Knead the dough.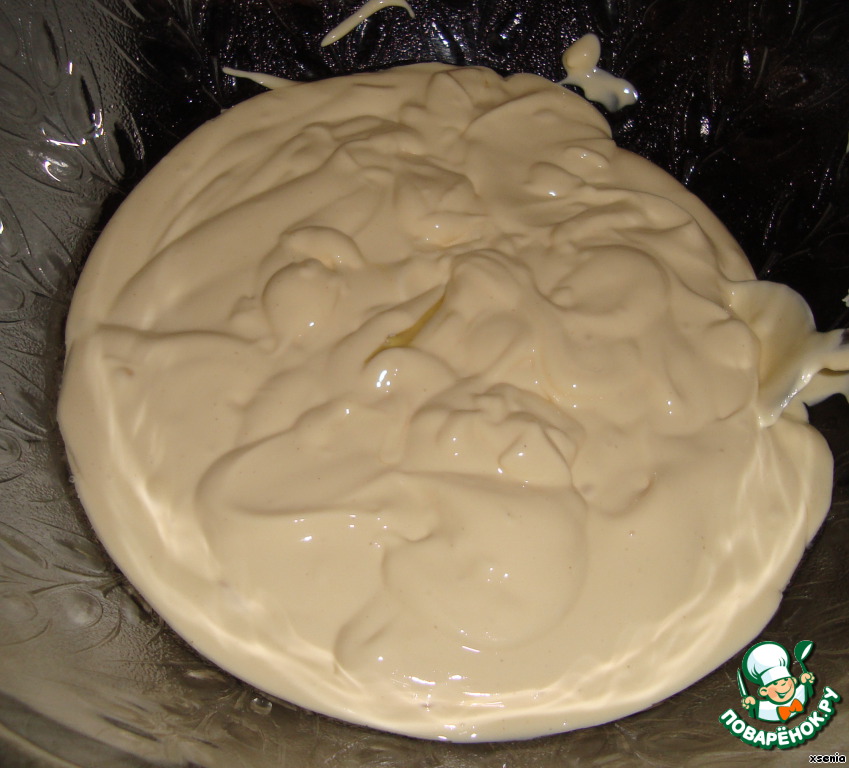 Now the stuffing. I take the soft cheese melted, but you can use any type of "Friendship". I use a food processor, all ingredients are loaded and it gives me a ready supply. If there is no processor, three cheese, add sour cream (1 Cup if liquid, then take less ) + mustard +4 yolks (Proteins whisk in a separate bowl into a thick foam) + flour (1 tbsp with slide). It all mix well. I mixed in a food processor, the ground is pretty smooth; You can get slices, it's not scary.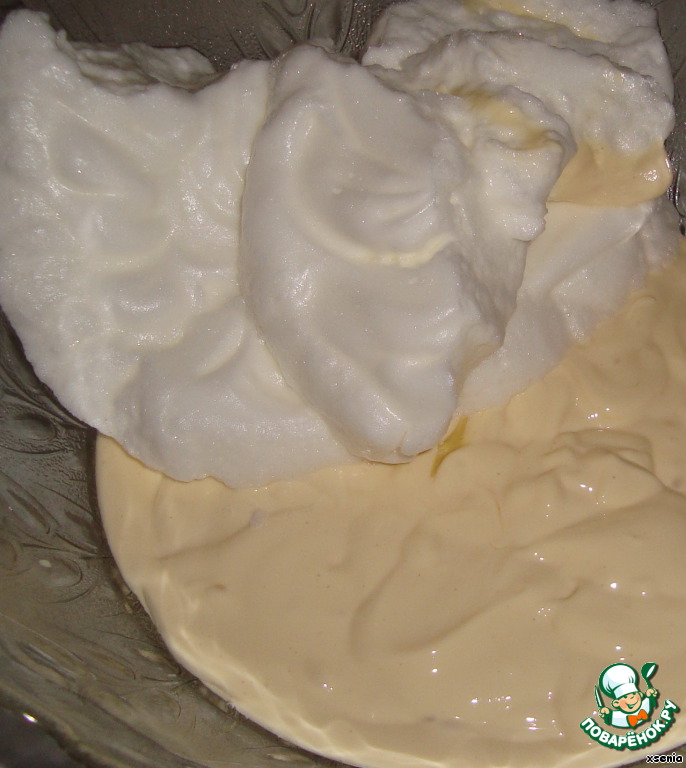 Then gently spoon in slow motion mixed with proteins. Not beat - the weight can fall off.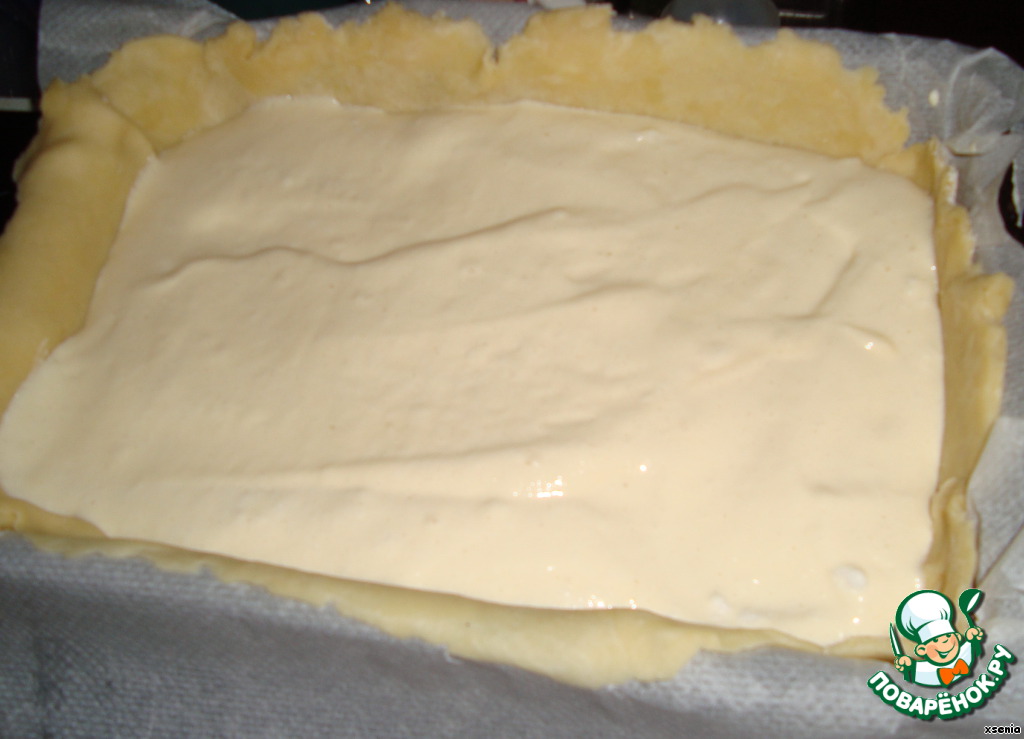 Divide the dough into 3 parts (one part is of small size, on the intermediate layer, and two or more). On the bottom layer, take one of the two large pieces of dough and roll out to a thickness of 2-3 mm. the Pan I took 25x35 cm, depth 4 cm baking tray covered With baking paper and spread the first layer of dough, on it half of the filling.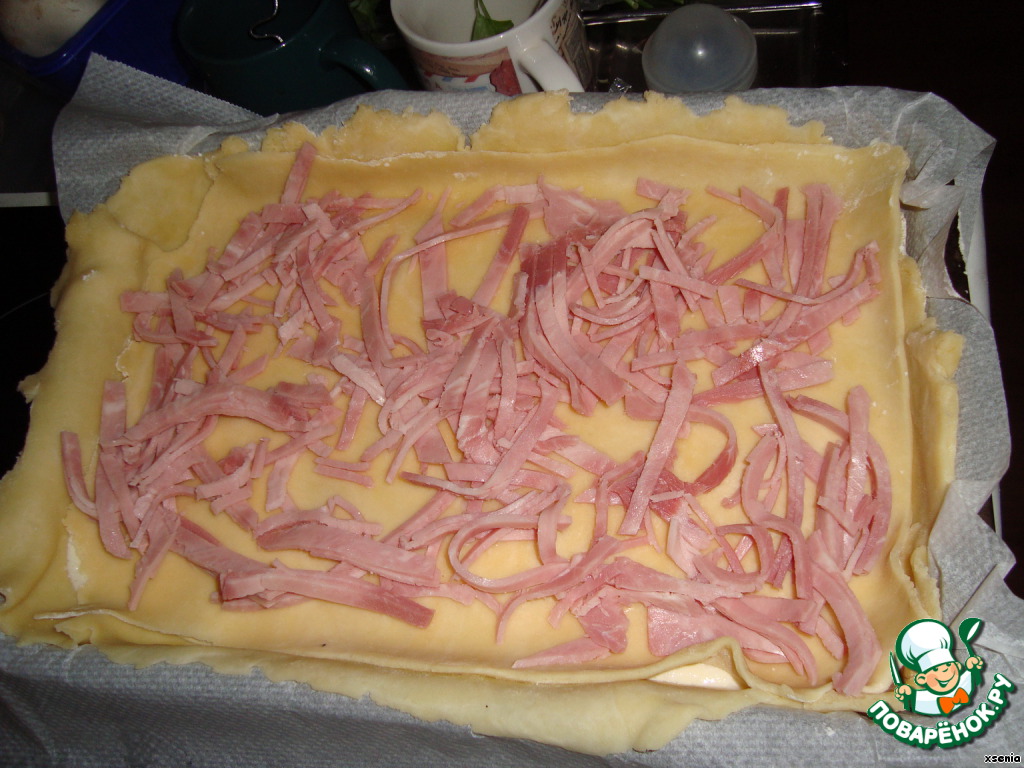 Roll out small piece of dough, spread on the filling (at this stage, the husband was asked to add ham to pie, you can do the same. It can also be minced meat, fried with onions, sliced tomatoes or bell pepper or parsley). Pour the remaining filling. Close the third layer of dough, which made frequent light puncture with a fork. And send in a preheated 180 gr. the oven for 35-40 minutes.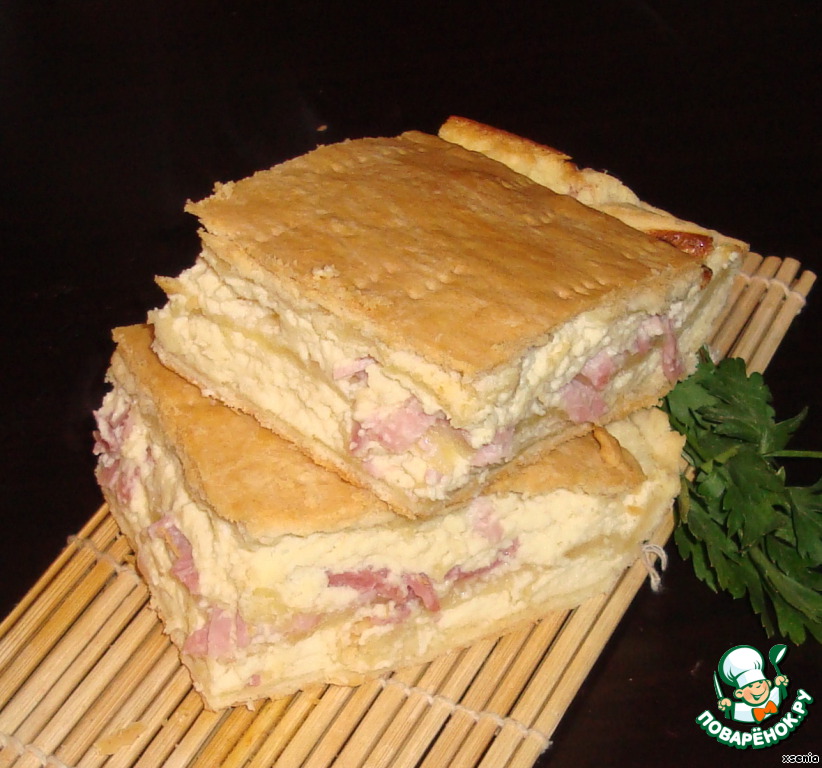 Left to cool and cut into portions. Bon appetit!!