Description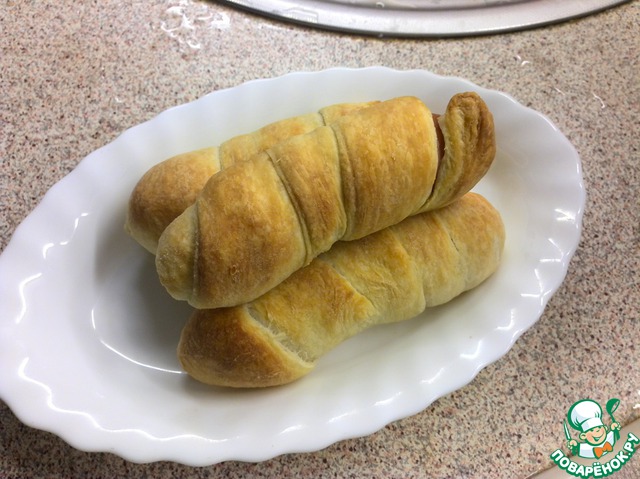 For me, this dough was a revelation. The result is stunningly unexpected. Crisp. Tender on the inside. A minimum of food and energy for cooking. And soft the next day. Can be frozen. Use for pies with apples, puffs with meat or cheese filling, for "Napoleon".
Ingredients
2 cup

200 g

1 cup

1 piece

1 pinch
//= Yii::t('app', 'Total calories: ') . $recipe['ingredients']['total_calories'] ?>
Cooking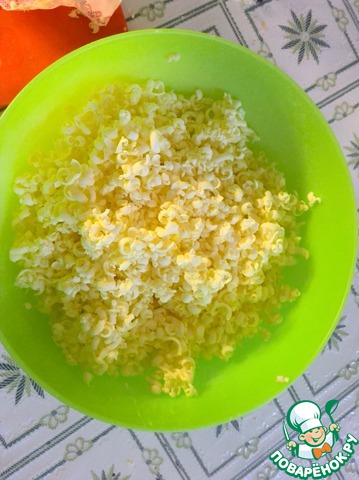 Pour into a bowl the flour. Take the butter out of the freezer and grate on a coarse grater.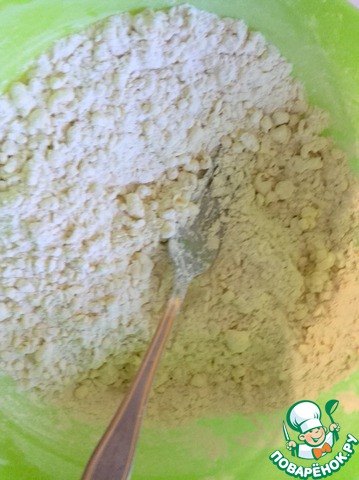 Mix quickly with a fork, not achieving uniformity. Hands to stir it is impossible for the oil to get warm.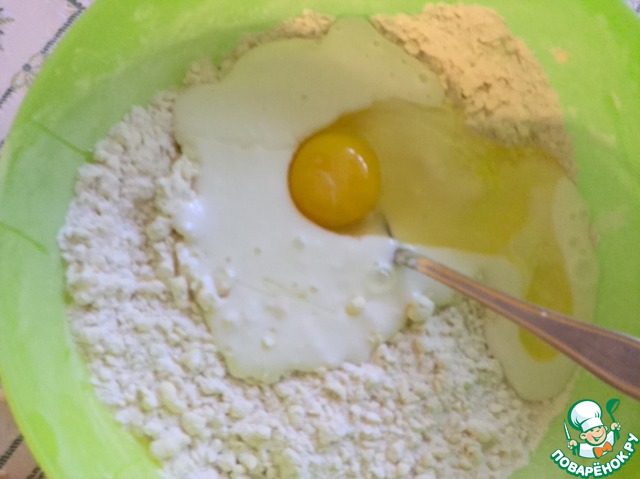 In a lot of flour and butter add remaining ingredients and again stir with a fork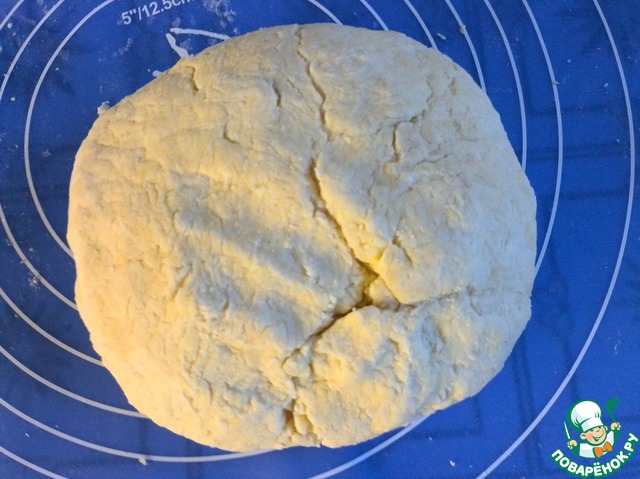 Naturally, stir in all the flour with a fork is unlikely to succeed. So pour everything on the table and hands quickly knead until, until all flour absorbed into the dough. There is also uniformity to achieve, you should not. The dough will be sticky, but it is not abrasem attention and put a lump in holodilnik, covering the film. In the fridge the dough should rest for about 4 hours, or overnight. But if you change your mind the oven, it is possible and in the freezer.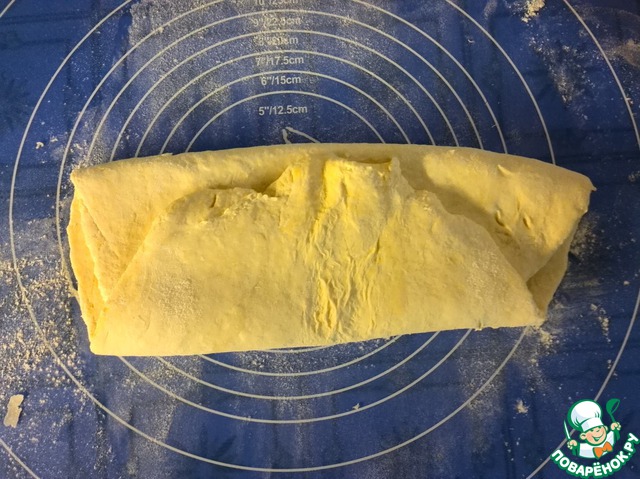 After 4 hours or more take the dough and roll out. Then fold as pictured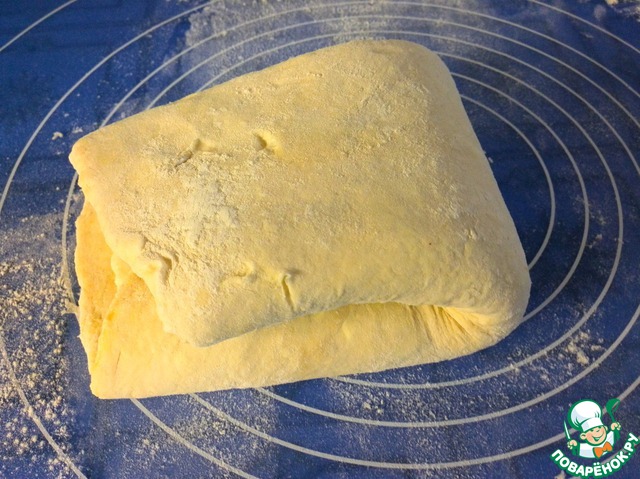 You can still times to cut the butter began to thin layers.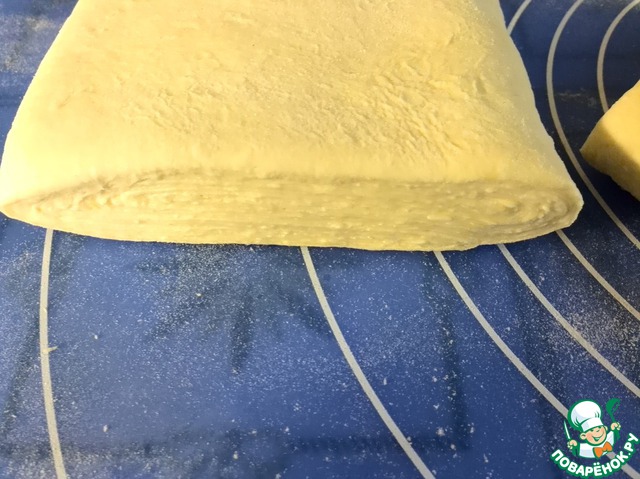 Then I unrolled and cut into 2 parts for convenience and to cut show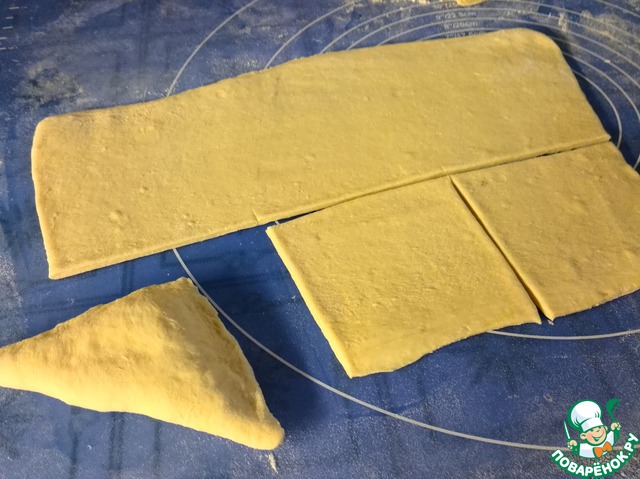 And you can start to sculpt the product. I did a puff with cheese.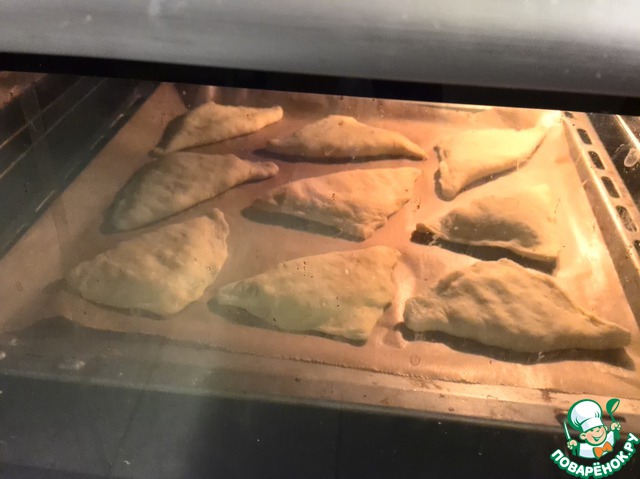 Bake at 200-220°C 20 min.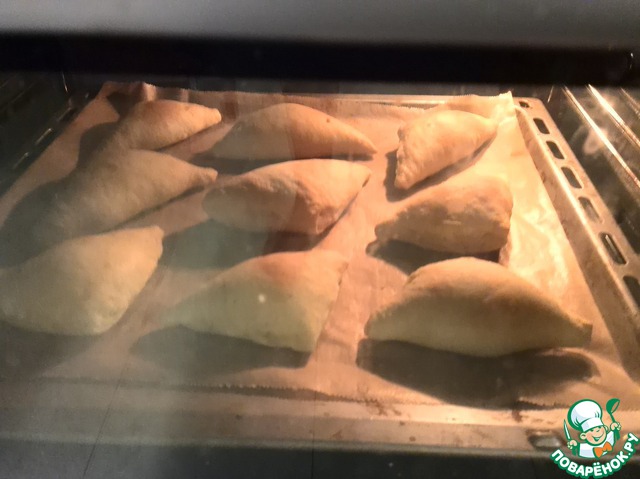 But as they rise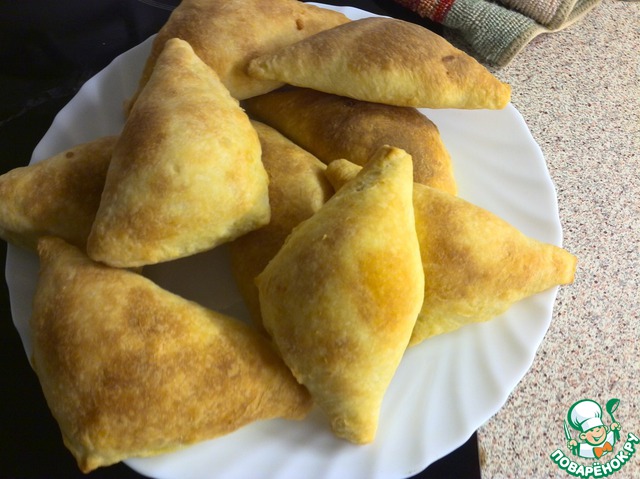 After cooling do not settle and do not get stale, at least a day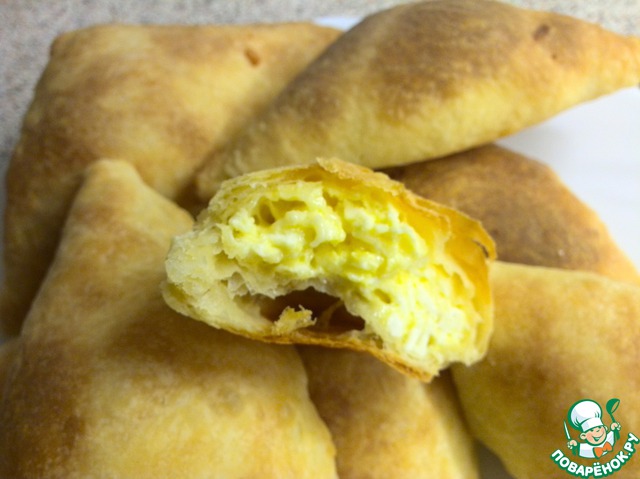 But in the context of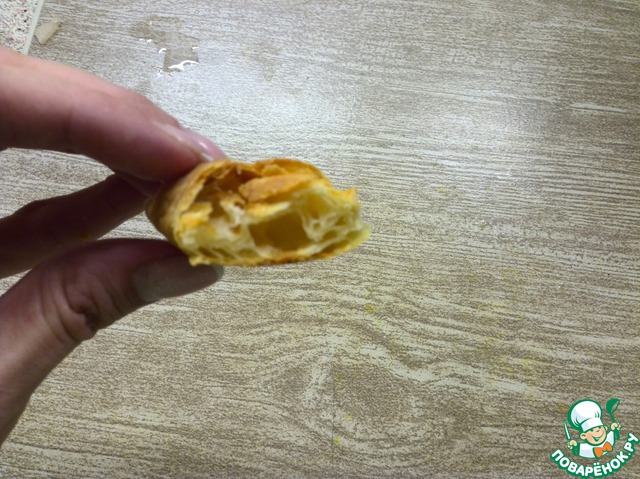 It's just a piece of dough without the filling, to the structure of the show. By the way, the cookies immediately became crispy and the puff remained soft.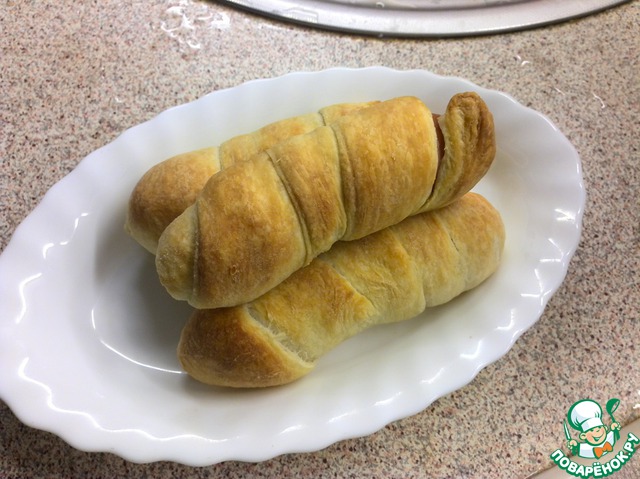 Here's another sausage rolls:-), the husband asked. Bon appetit!!!