Description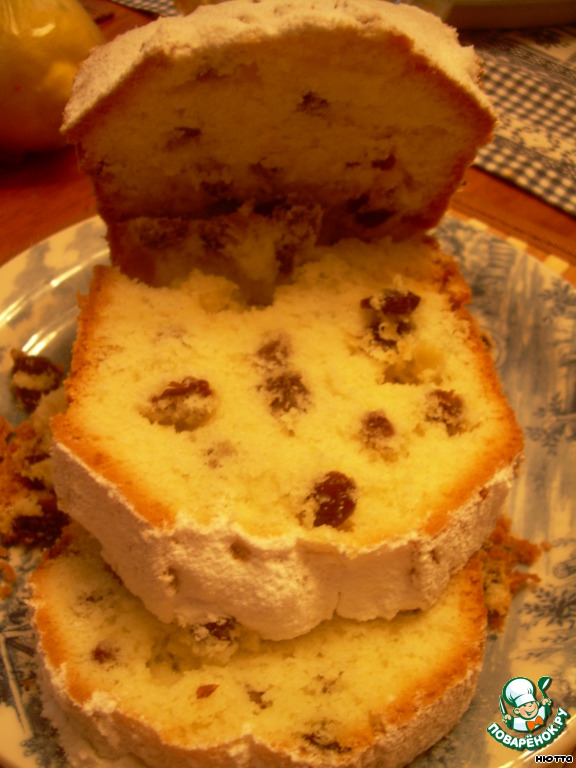 Delightfully crisp, tender, raisin-raisin! After all the guests are knowingly used in the Soviet cooking... And how cool that it is now possible to repeat the baking at home ... because, unfortunately... in bulochny already such happiness is not to buy... I want to say again thank you Luda for a detailed description of the technology!
Ingredients
450 g

340 g

6 piece

340 g

3 Tbsp

340 g

0.5 tsp
Cooking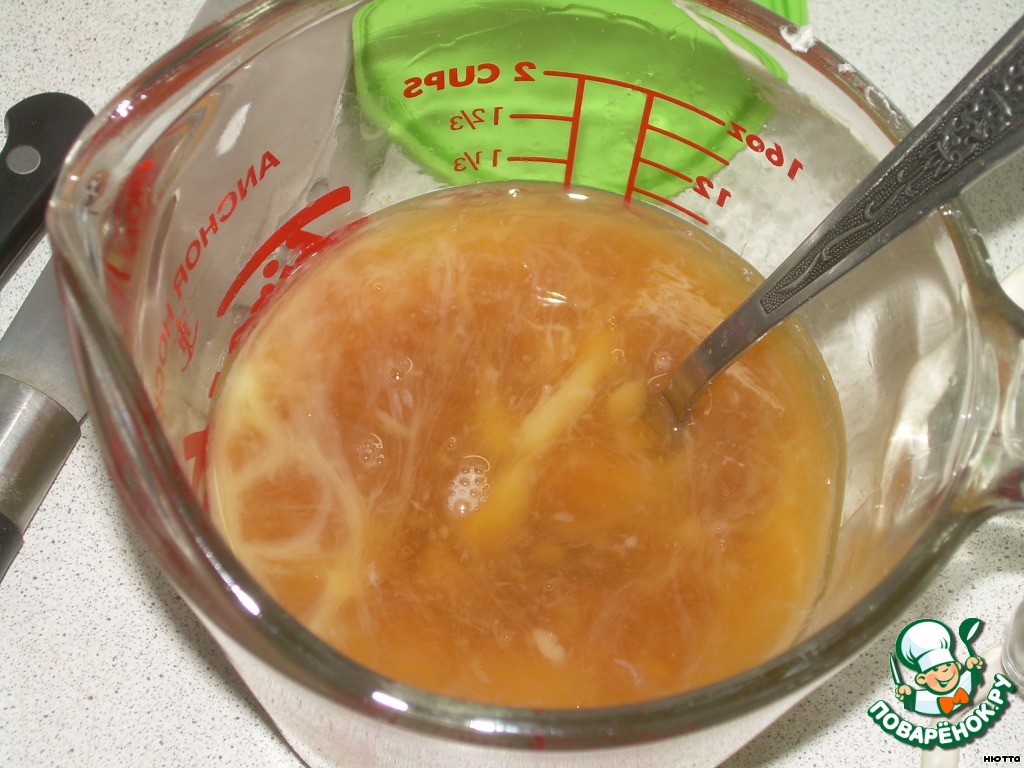 I must say that I wrote the calculation of three products in cake each turned out weighing about 600 g, but it's so delicious that three pieces of my Amateur baking for long enough... the Butter and eggs should be at room temperature, this is important! The butter 5-6 minutes, add sugar, and beat for another 10-12 minutes... break Eggs into a separate container, there is still 2 egg yolks and add 3 tablespoons of cognac, lightly beat with a fork...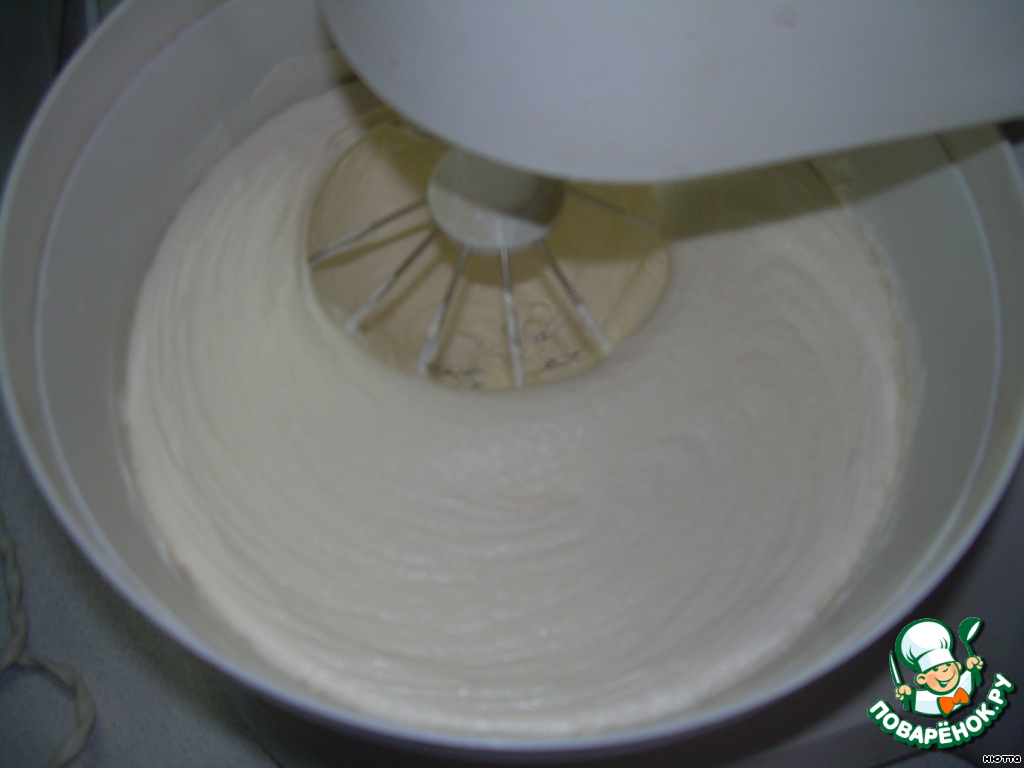 And in the sugar-oil mixture on the spoon pour in the eggs, make sure (before you add the next batch of eggs), to the previous portion of the mix (this is to avoid stratification). Whisk this mixture for 10-12 minutes, until smeshaem all the eggs...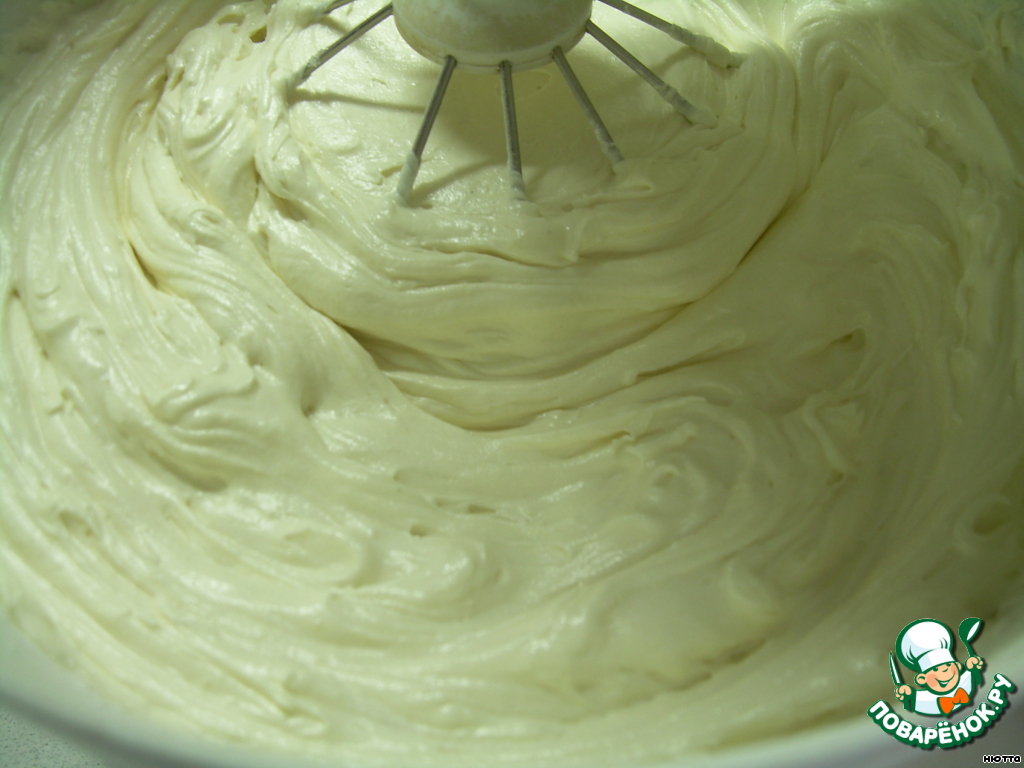 To the flour add half-teaspoon of baking powder (actually, in the original, bicarbonate of ammonium, but where it to take, I don't know, and baking powder in a small amount is needed to cope with the raisins). Sift one or two times, check that all the sugar is dissolved in our butter-egg mixture (a drop rubbed between your fingers if the sugar is not felt, it's ready), add all the flour spoonful by spoonful to the mixture. Mass increases in volume, becomes very soft, buttery, airy.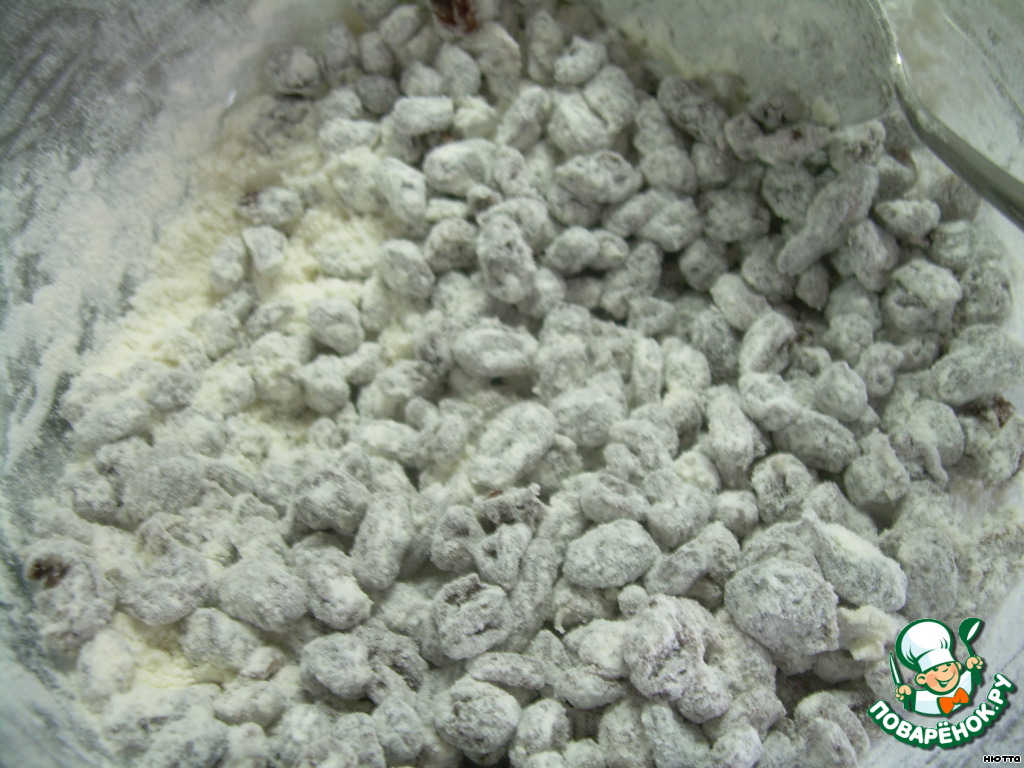 Raisins pour boiling water for 5 minutes (no need to dry), drain off water, place the raisins in two tablespoons of flour, stir...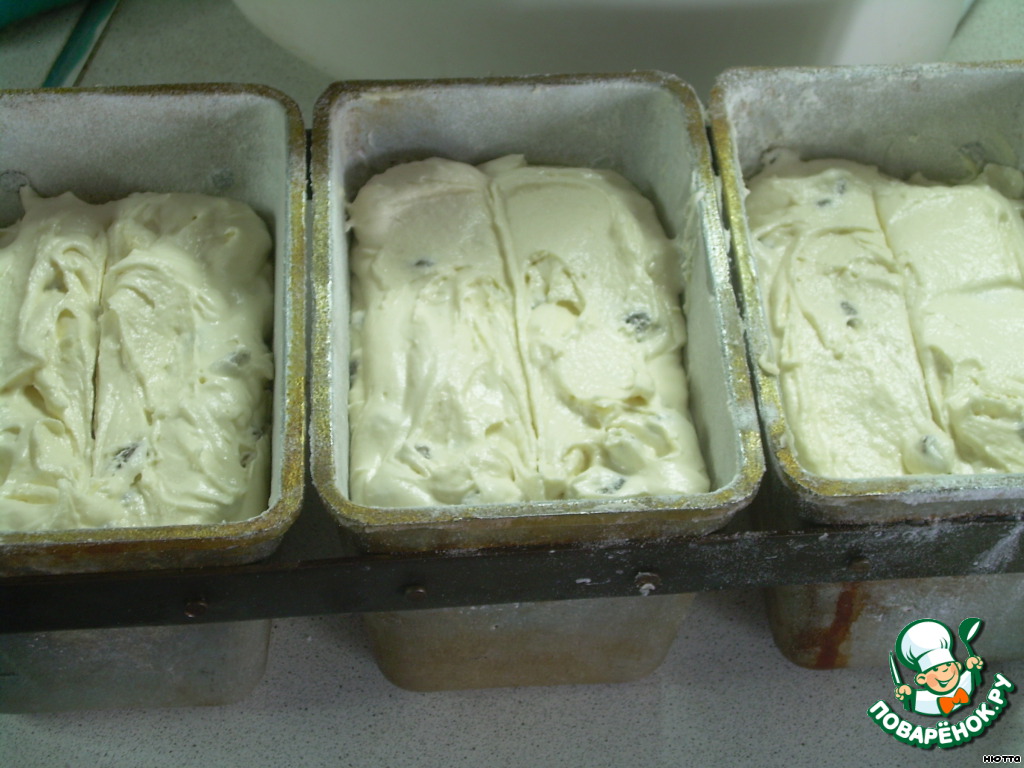 Dobavlaet to the dough... take shape (preferably rectangular), I have a triple form for the bread, carefully grease with butter and podpisem flour, spread the dough forms a sharp knife, make along the cupcakes a notch if the dough is kneaded by the right, the cut is not gutter...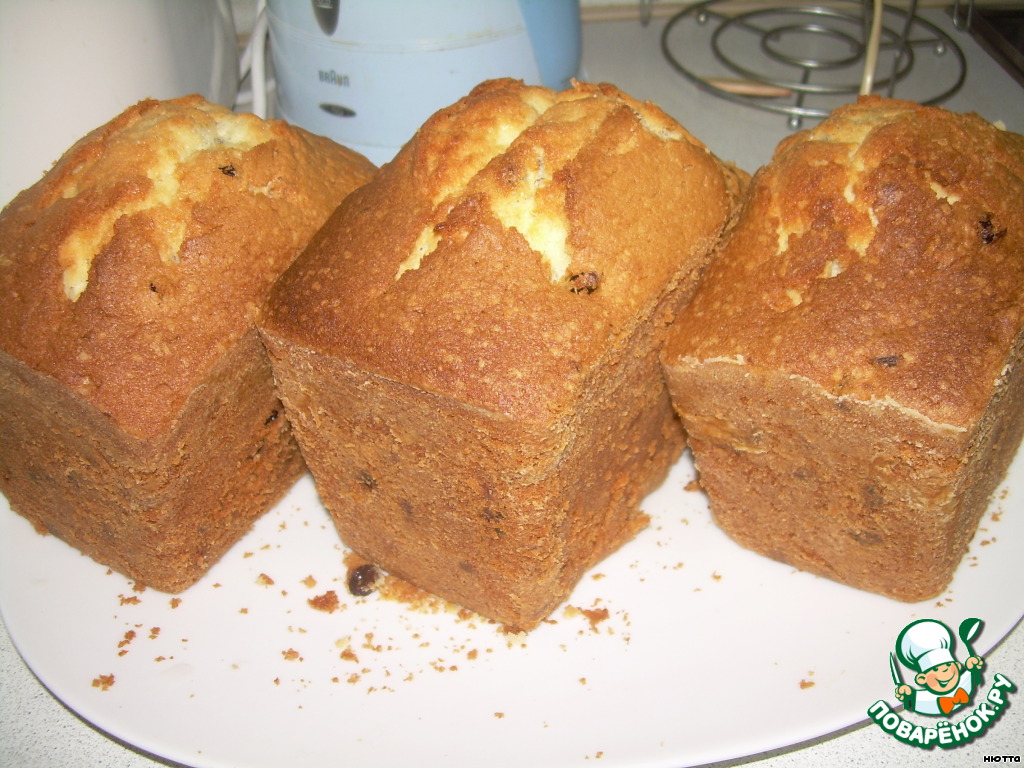 Preheat the oven to 170 degrees, put the shapes on baking for 55 minutes in my forms of cupcakes was baked for over an hour, about 1 hour 15 minutes... According to GOST crust of the muffins should be on all sides evenly brown, dry... After baking, the muffins left to cool in the forms, as the cupcakes are very fragile, and on cooling they harden, reveal the taste and aroma...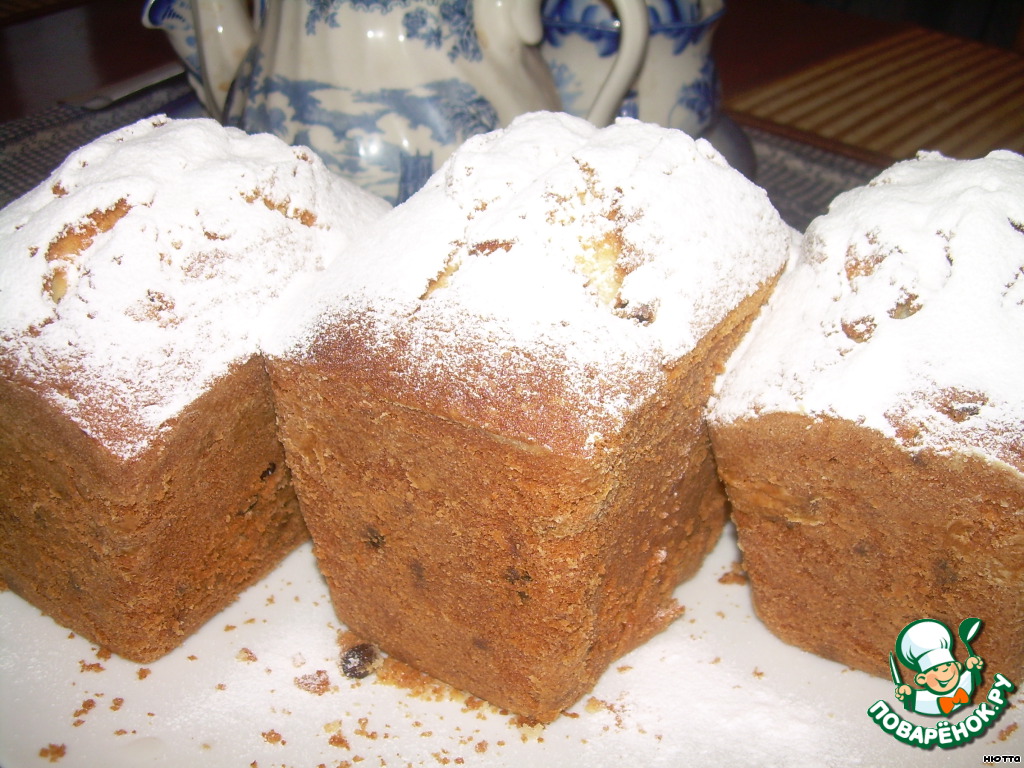 Fully cooled take out of the muffin forms, sprinkle with powdered sugar..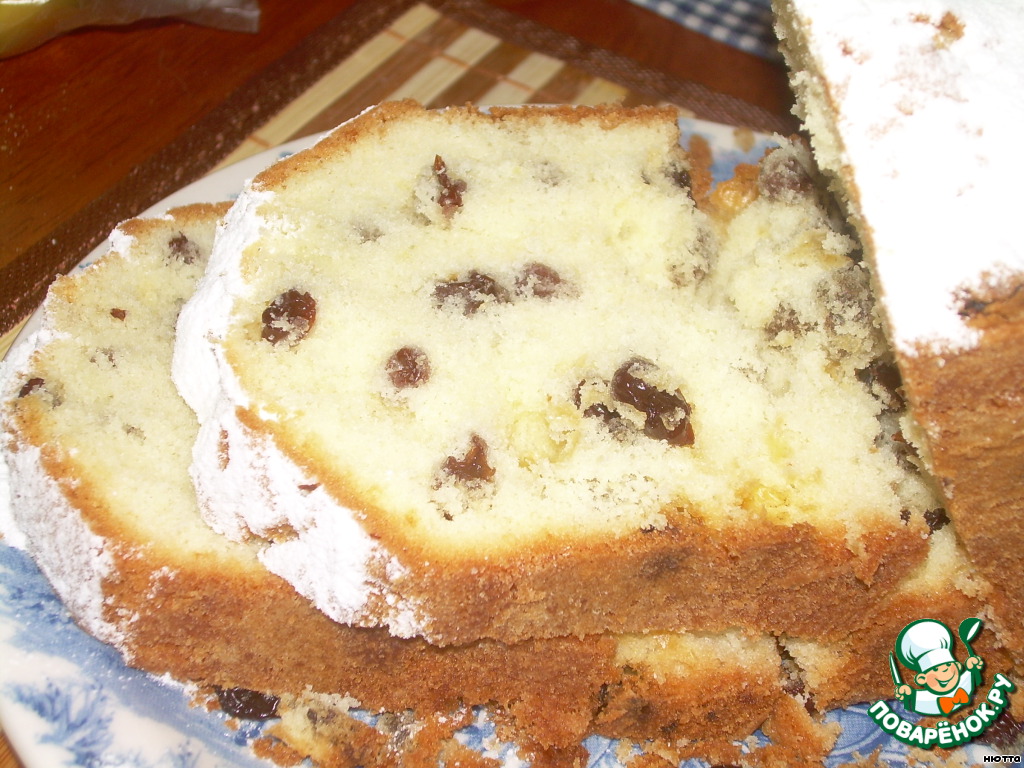 Once again, I made sure to eat the cupcake have cooled down... did cupcakes in the evening, were treated to cold, but the morning... the taste is absolutely magical, crumbly-creamy, raisin... the same...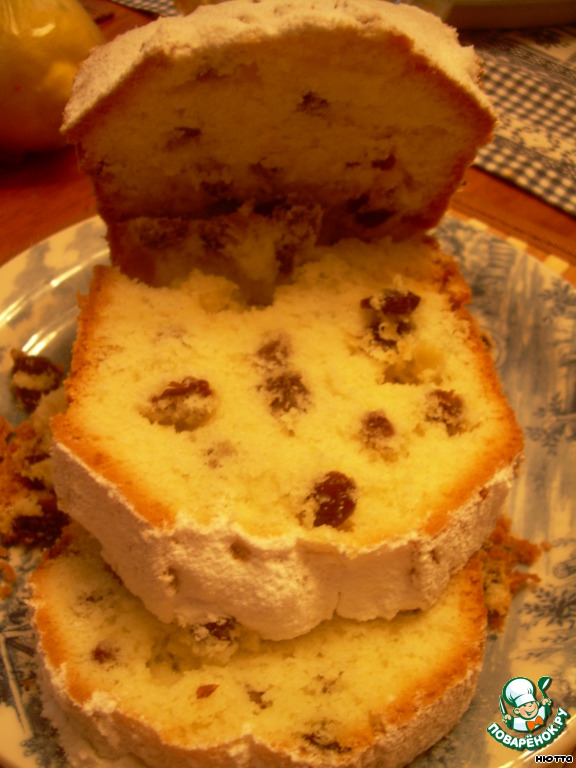 HELP YOURSELF AND BON APPETIT!!!