Description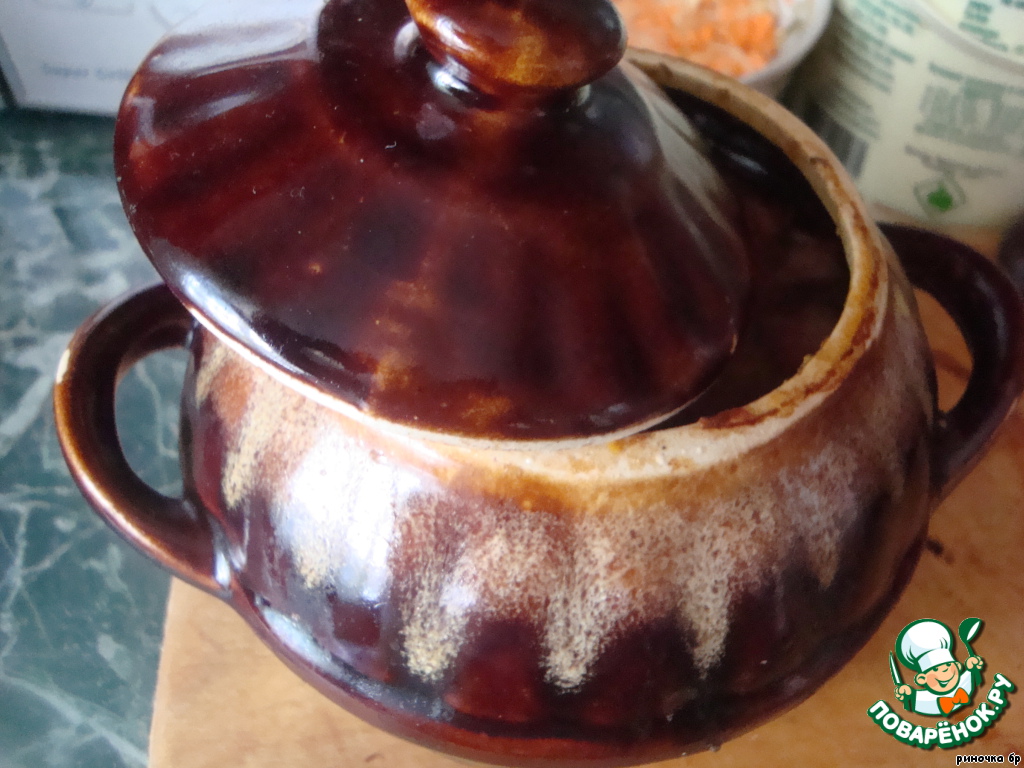 Knowing that guests will come to the father - a big fan of solyanochka, decided to treat) Itself did not try, but a father and husband very praised)
Ingredients
2 piece

6 piece

1 can

1 piece

0.5 piece

2 tsp

1 tsp
//= Yii::t('app', 'Total calories: ') . $recipe['ingredients']['total_calories'] ?>
Cooking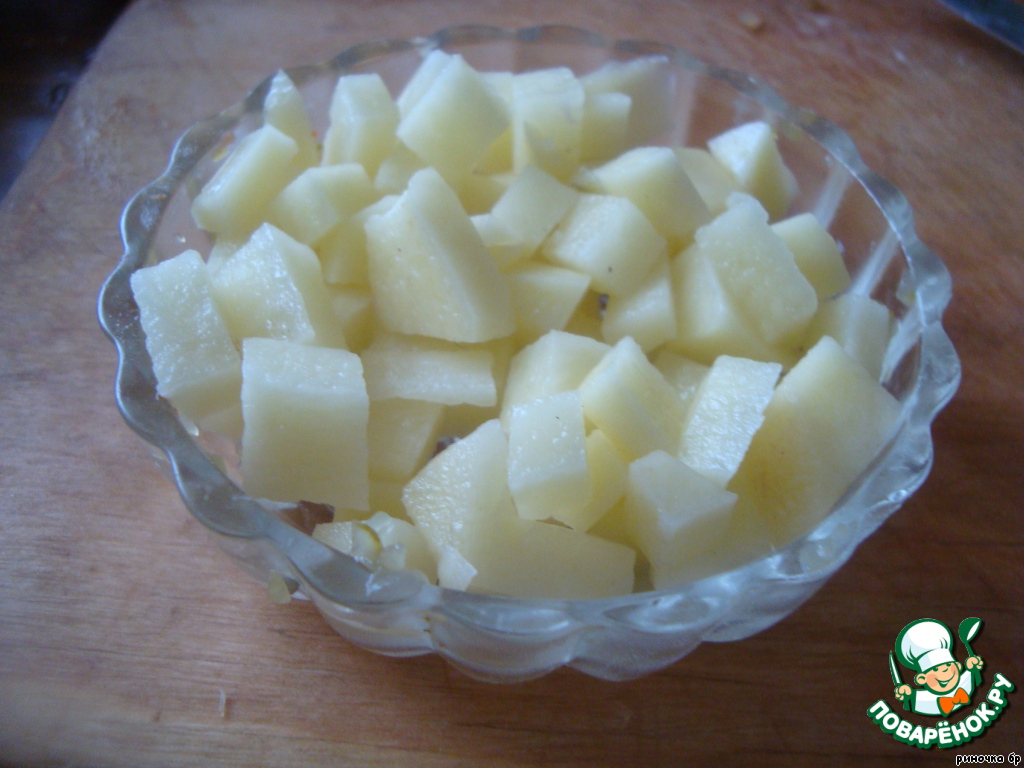 Describe the process for one pot. Cut the potatoes in a small bowl (about 50-60 g) was Put into the pot.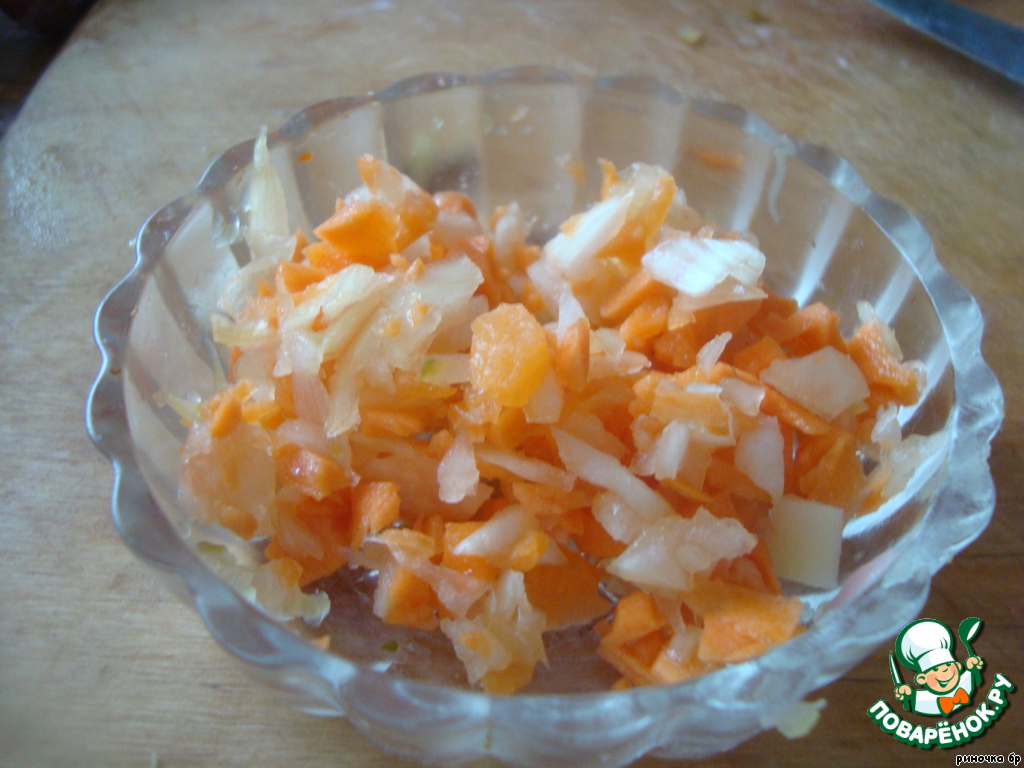 Onions and carrots grind in a blender or finely chop. In a pot put 1 tbsp.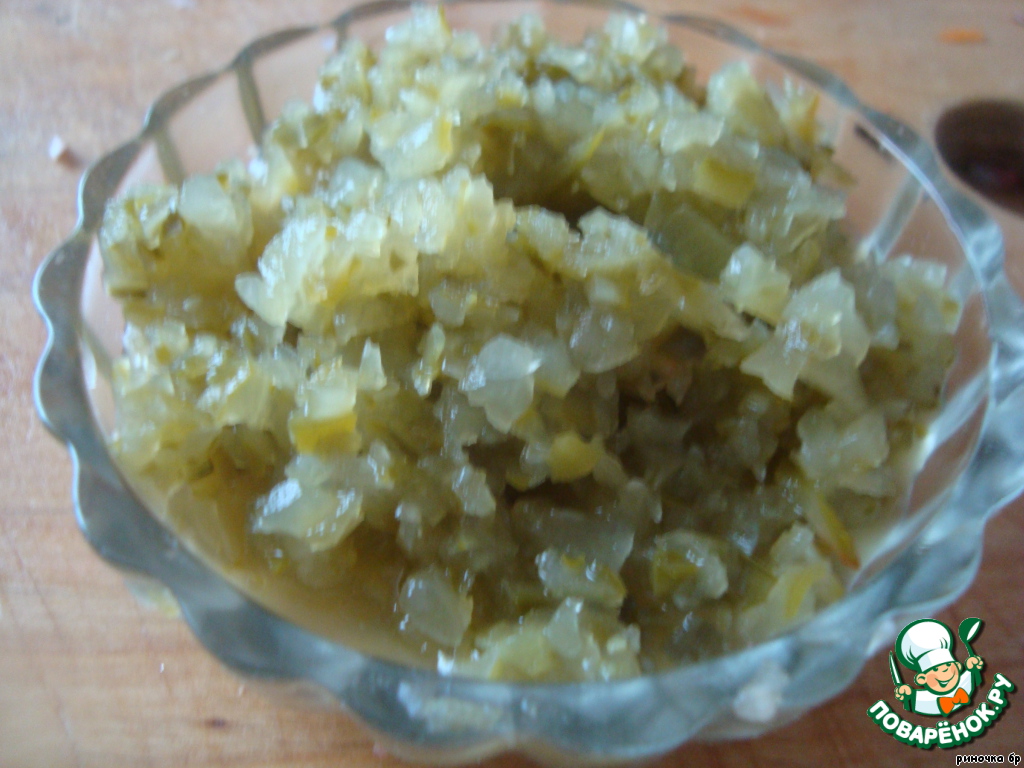 Grind the cucumber in a blender or grate on a grater. At the pot - 2 tbsp cucumbers.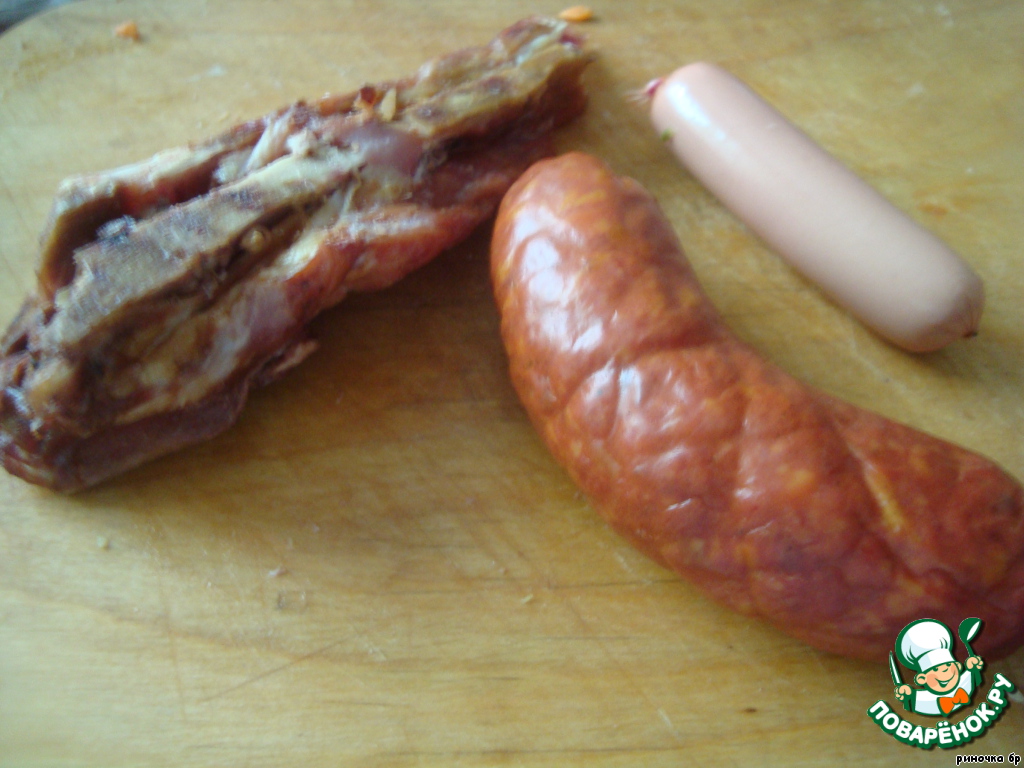 Cut meat products.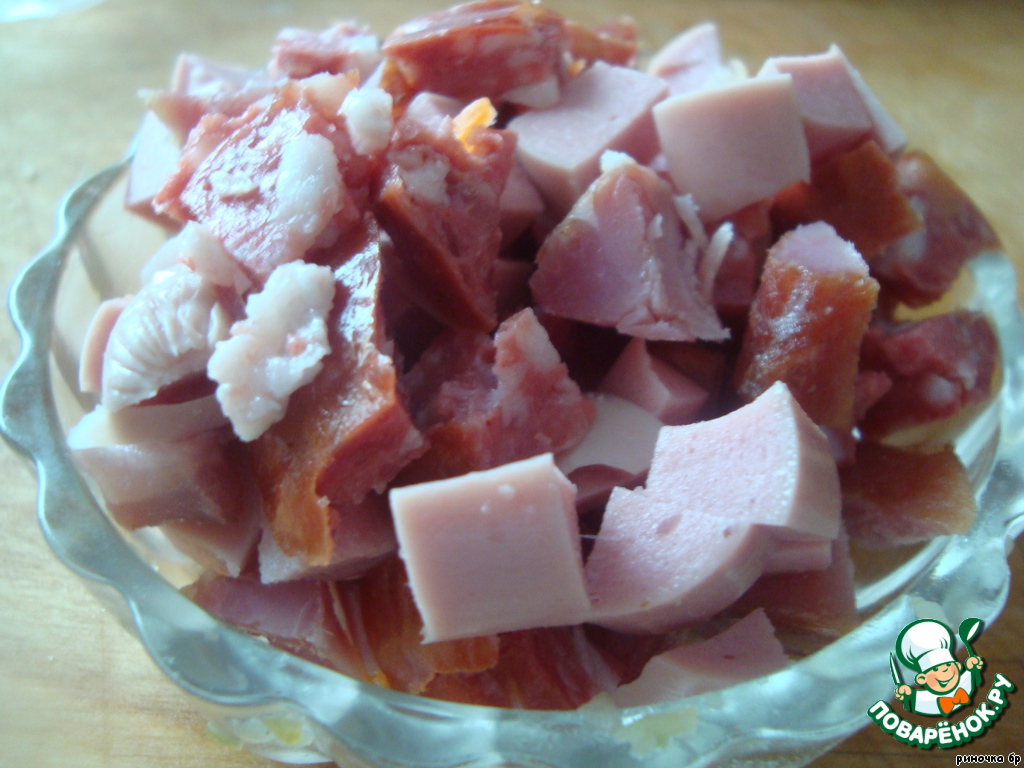 Should have also a small saucer with a slide.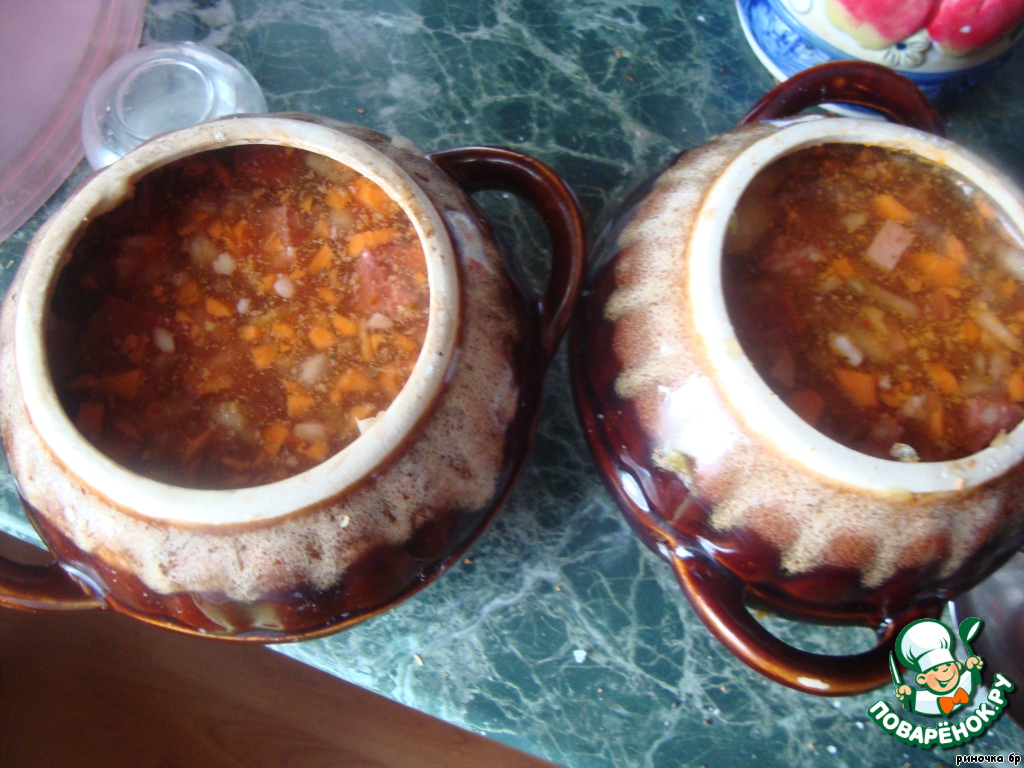 Add 4-5 small black olives, tomato paste, adjika, salt, spices, Bay leaf. Fill the pot with water, cover with a lid and put in oven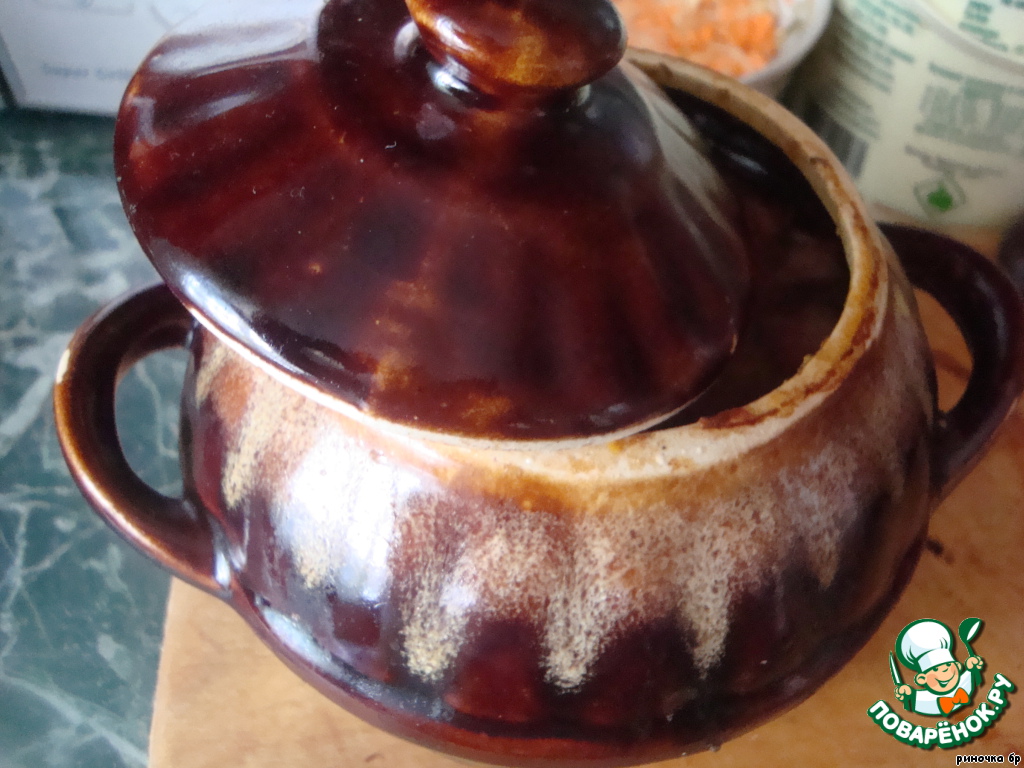 Take out, enjoying the aroma. You can eat out of the pots, but you can pour into bowls (one pot going to the big dish) enjoy your meal.