Description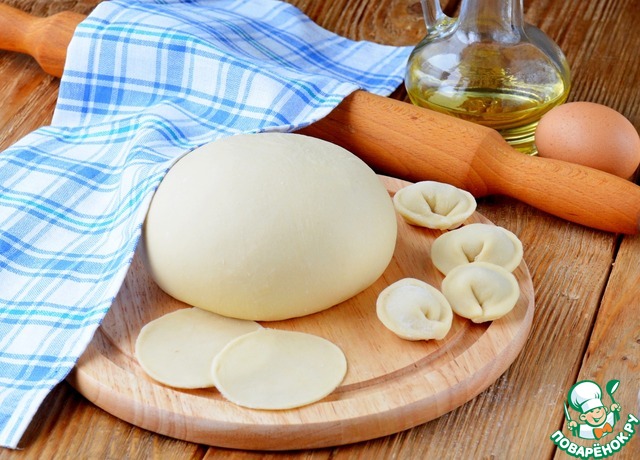 The recipe for this test I saw a cooking group and he immediately became a favorite! The vinegar makes the dough very pliable, stretchy, thin dough is rolled out almost effortlessly, it turns out very elastic, pleasant to work with. This test is not only the dumplings, but khinkali, Manty, Khanum..
Ingredients
1 cup

1 Tbsp

1 Tbsp

1 piece

0.5 tsp
Cooking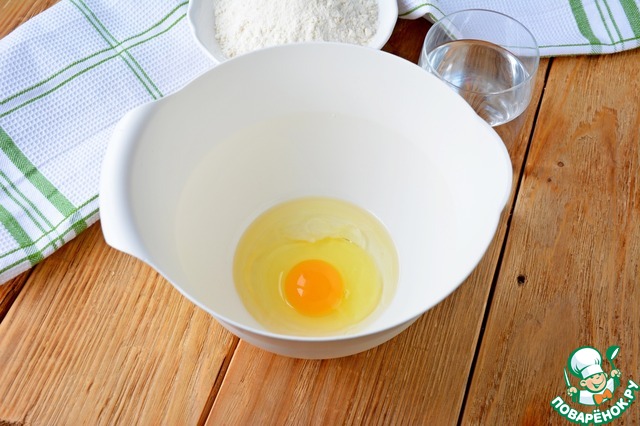 In a bowl break the egg, add salt, vegetable oil and vinegar 9% table.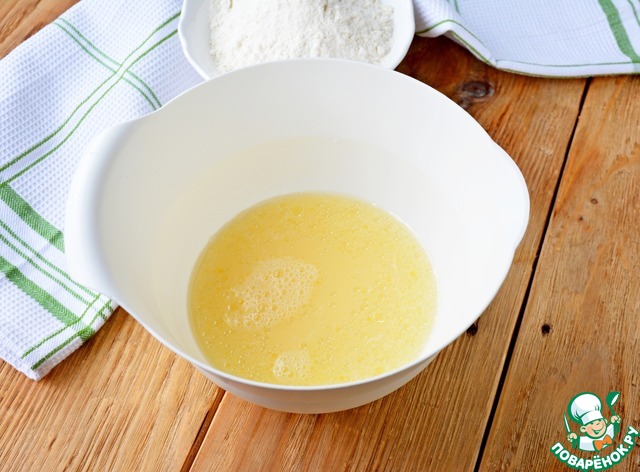 Pour warm water and whisk.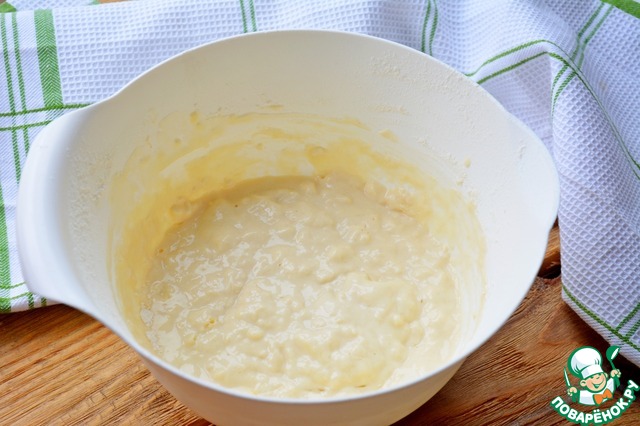 Gradually pour the sifted flour, knead we need enough elastic dough. Wrap the dough in cling film and put into the refrigerator for 30 minutes. Then you can start sculpting.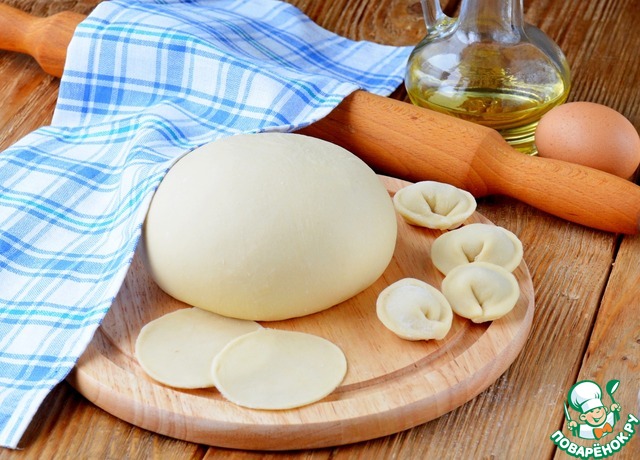 Here is the dough I did.