Description
Simple but very tasty plum sauce for barbecue or just grilled meats. Very tasty with cheeses, fresh bread and a glass of wine.
Ingredients
1 kg

2 Tbsp

1 Tbsp

2 tsp

4 tooth

1 tsp

4 piece

0.3 tsp

0.5 tsp

1 tsp

0.5 cup

2 piece

4 piece

2 piece
Cooking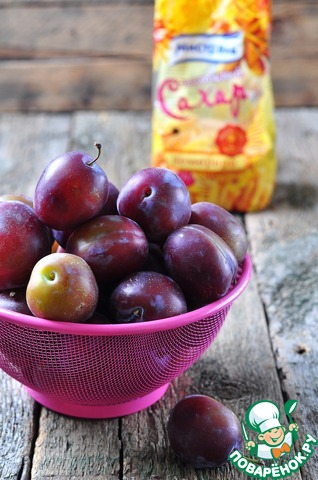 Drain, rinse under running water.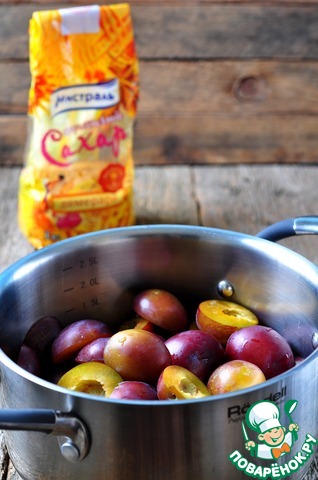 To cut into two pieces, remove the bones. Pour 0.5 cups of water to drain is not burnt, cook under cover until soft plum 5-7 minutes.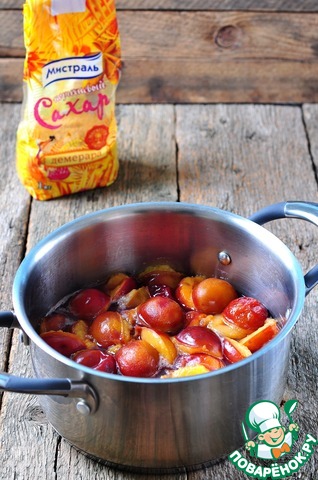 After a while the drain will SAG.
Punch the plum blender until smooth. Put on the stove and cook for 30 minutes over low heat, stirring constantly so the sauce doesn't burn. Add the garlic, passed through a press, cook for another 15-20 minutes. Then add all the spices and cook on low heat for 10-15 minutes. After a while, the sauce should be filtered through a sieve, pour back into the pan, bring to a boil, pour into sterilized jars, cover, flip, cover with a towel and leave until cool.