Description
Peasant woman from the fish to the fish broth. Selyanka. Fish. Why this old name? Certainly, there are those who will say – "show-off". But in view of the present and not be afraid of these words, a well-established and entrenched pluralism, the slogan "to each according to his opinion in both hands!!!", has a right to exist. And matter is not in volume. This soup was prepared on the motives of the recipes were taken from old cookbooks. Each has something different, but the General principle of the fishing villager in all common. The difference is in the details. For example, in the species of fish that are used. And since there is no such abundance in the bins now, so, sorry, for lack of a stamp, we write on a regular, so to speak. And... if we are talking about soup, in the sources, often he is named "villager". If Solyanka, it's a stew of cabbage with something ... different.
Ingredients
1200 g

3 piece

3 piece

3 Tbsp

200 g

3 piece

1 cup

6 piece

6 piece

2 Tbsp

300 g

3 piece

2 coup
//= Yii::t('app', 'Total calories: ') . $recipe['ingredients']['total_calories'] ?>
Cooking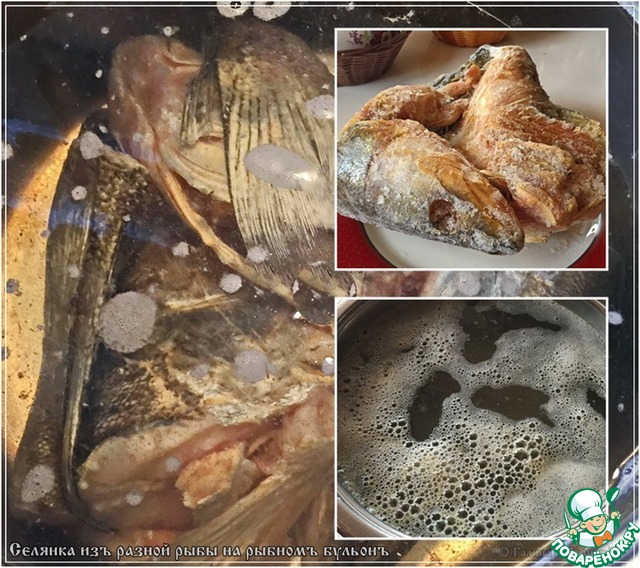 For the broth we got from the glacier all the fish that remained from the previous prigotovit. Heads, tails and other fins with ridges. When the broth begins to boil, appears foam. Where? And out of the pan. I always take it off, although there are different opinions.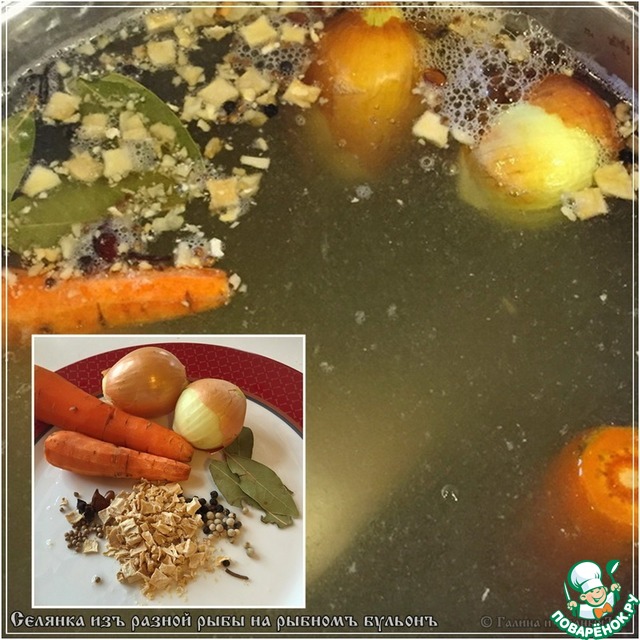 Once the foam ceased to stand out, you should send in the pan here is a unpretentious set. A couple of onions, couple carrots, Bay leaves, peppers Goroshkevich, roots white, and a couple of stars of anise. I always subtract the minimum to the maximum, i.e. from this moment the future broth isn't boiling, and stewing. Slightly pobokova sometimes, however.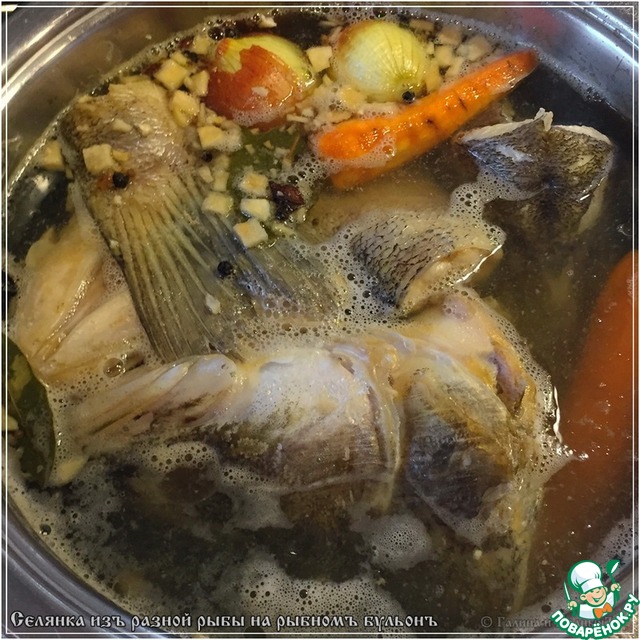 Something like this. Continue this should be at least two hours. Long? But it's worth it.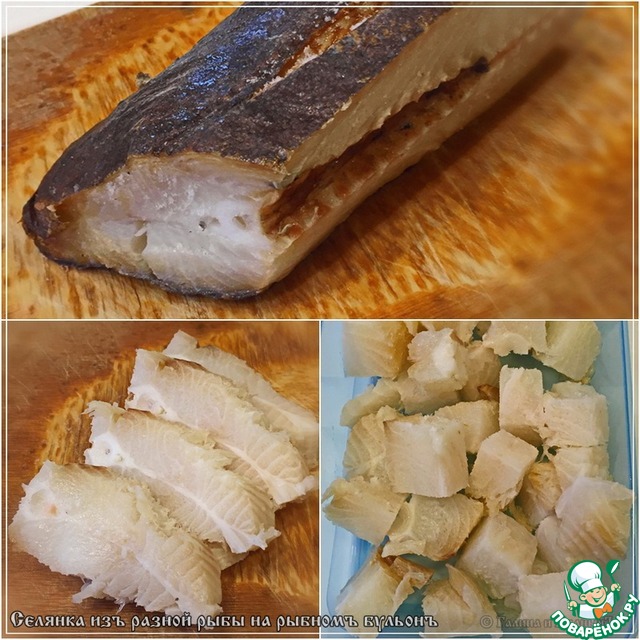 But the broth – soup, and the soup-the team, in fact. Doing what she is, the villager will gather. Halibut. Smoked. Hundred grams. Is cut into cubes. Convenient such that "to have".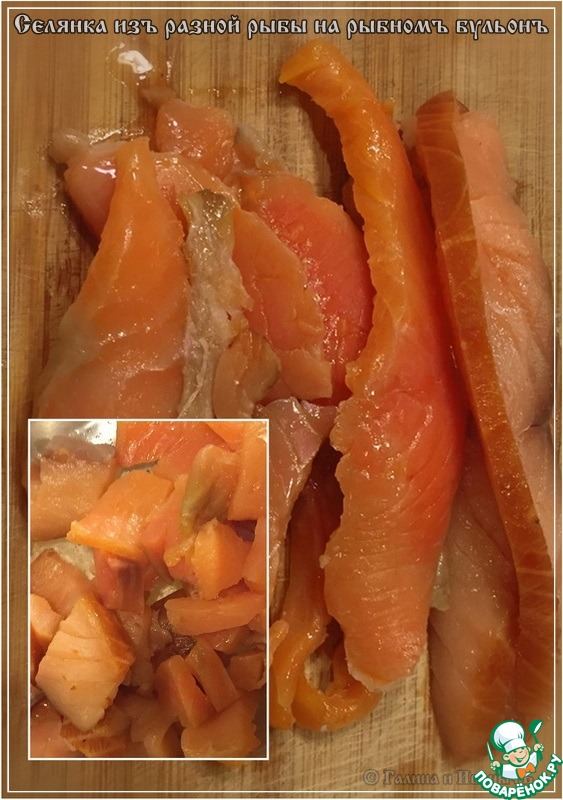 Salmon. Of a hundred and fifty grams of smoked and salty. Also – cubes.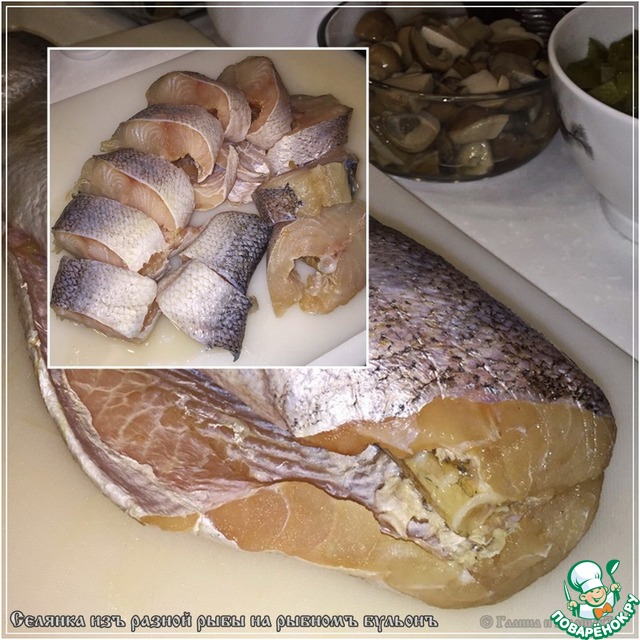 Sudak. This simple perch. Raw. That such portions be cut. Notice that I each of them on a ridge raspolovinit. Ribov on this, it seemed to me, that's enough. But if, for example, was a piece of cold smoked balyk, he does would not be superfluous.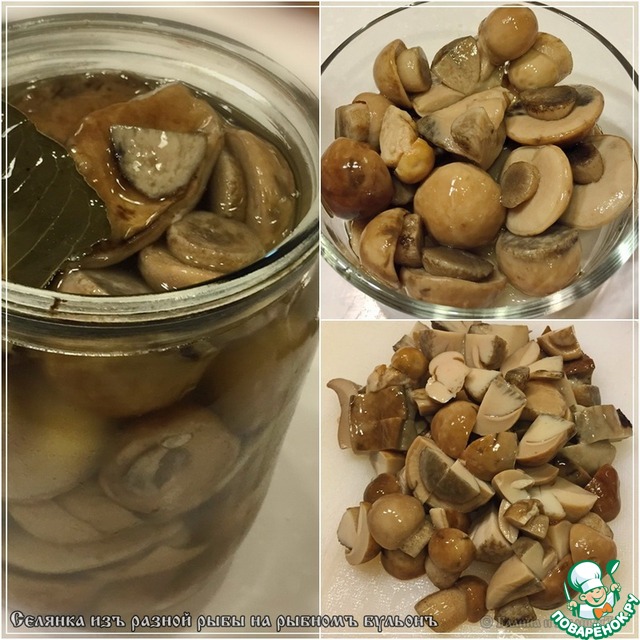 Mushrooms are salted or pickled. I, for example, mushrooms in the cellar found. Hundred grams. To take and quartered. Finely particularly just should not be cut.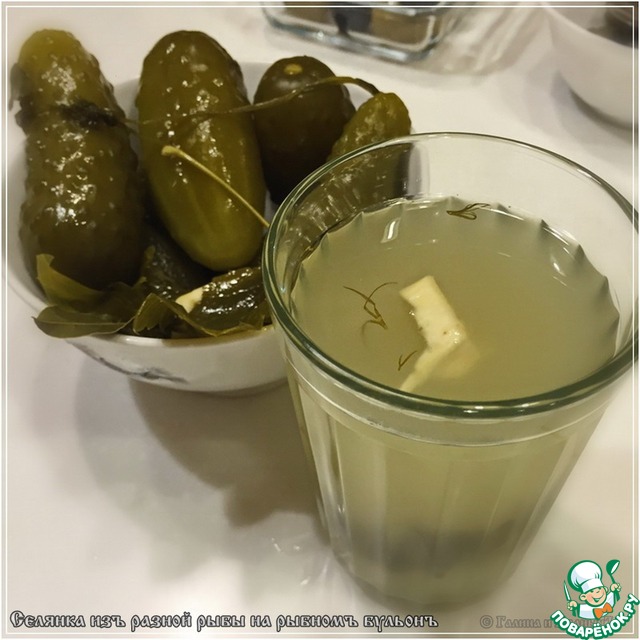 Cucumbers. Salty of course. There are no pickled or... just salty. And again about cubism remember when the knife will be in the hands. And here's another point. I cleaned did not. We have cucumbers, that is, "from your garden". Salted themselves. The skin is delicate, because the variety of cucumbers for pickling should be carefully chosen and the technology observed. A glass of brine. Cucumber.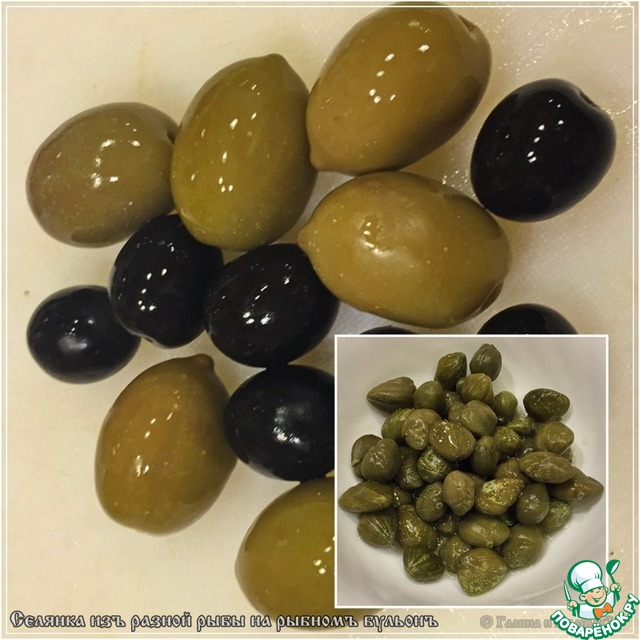 Olives, olives and capers. Caporal, if you use that terminology. Olives, of course, easier to take to seedless. They were then cut into rings, it is more convenient.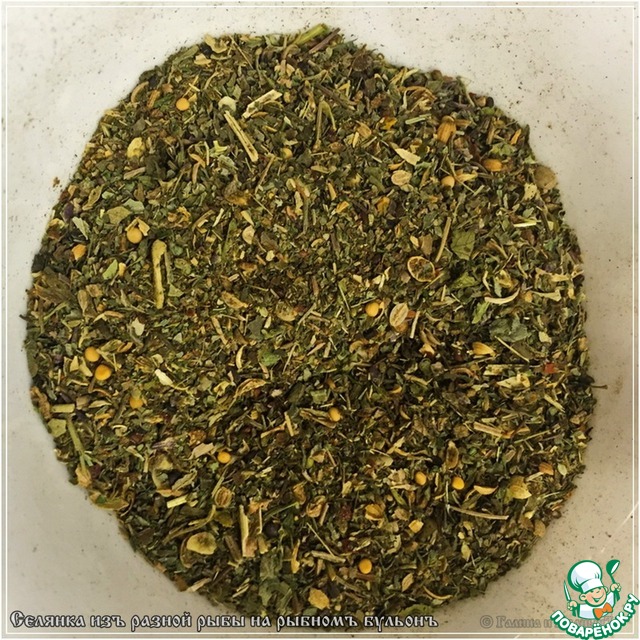 And weed. You can, of course, take the fresh herbs and finely chop. But the garden is under snow, are, in the General store to buy..., it's better bins of summer-dried to obtain. Moreover, there is nothing special. Basil, dill, parsley, but cilantro a bit.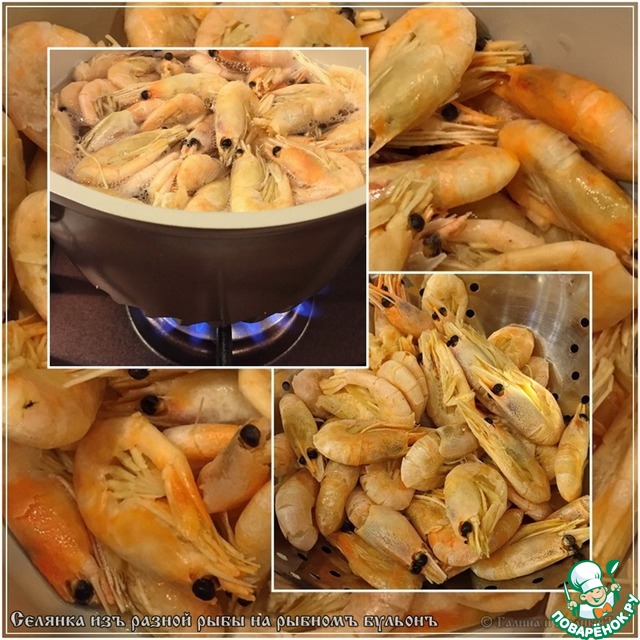 In the original cancers appear everywhere, of course. But not delivered today, we have cancers. But shrimp is. Since they are from Murzilki, then I threw them in water, brought to a boil and ... everything. Then just cleaned.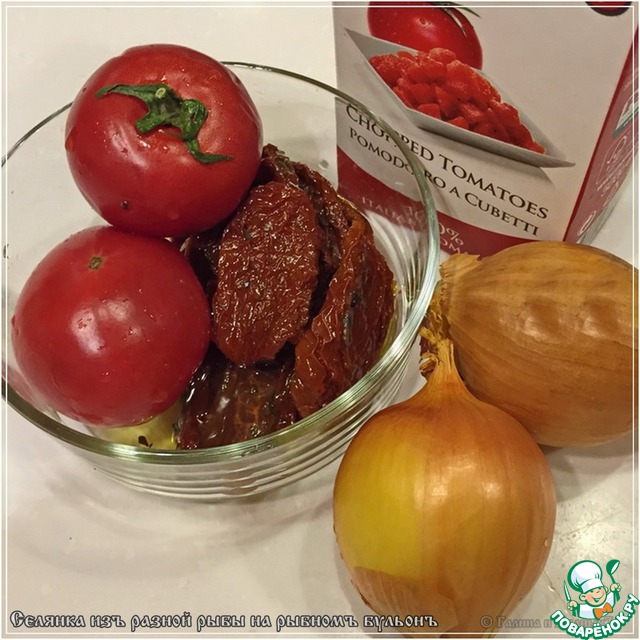 For the filling take a couple of bulbs is not very large and the set of tomatoes. In the summer, of course, I would take just the ripe tomatoes. Although a couple of "greetings from Sunny Baku" were found. A little sun-dried tomato and canned in a box. In own juice tomatoes.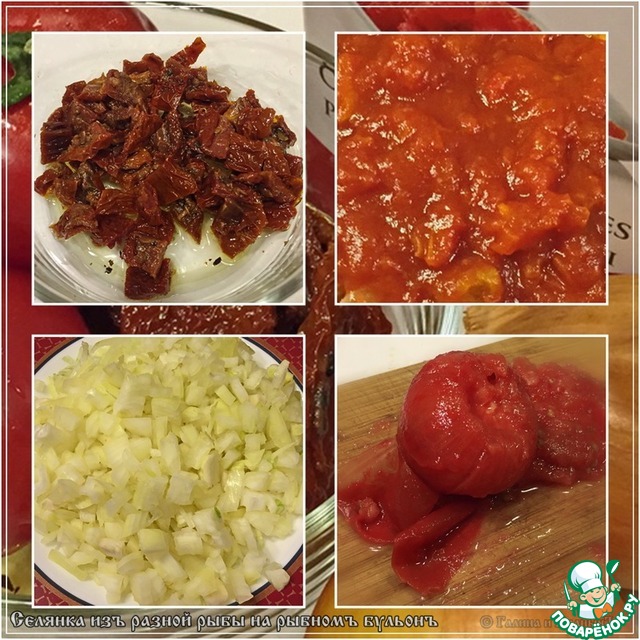 Sun-dried tomatoes cut so small. Fresh peel and chop, chop onion, also finely. Well, and cans and cans. There is already all done, just out of the box to get.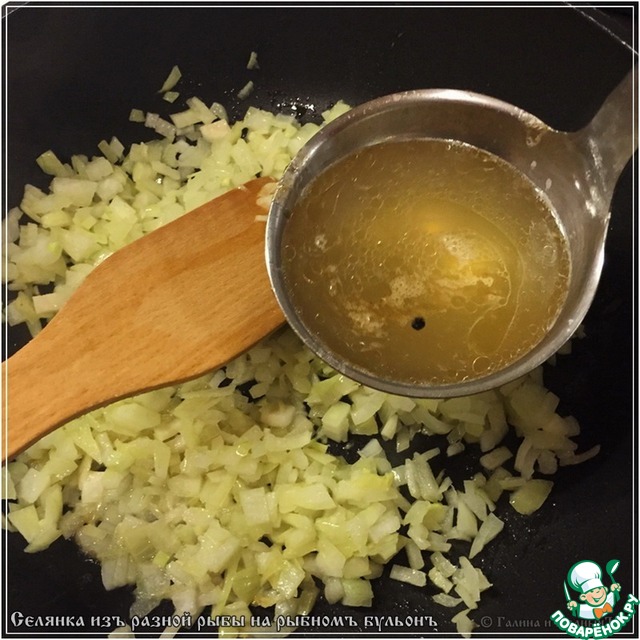 Fifty grams of cow (better melted) butter melt in a pan and stew the onion over low heat. To postimpressionist. For sure, you'll need to add polowniak broth. Top fat collected in the pan.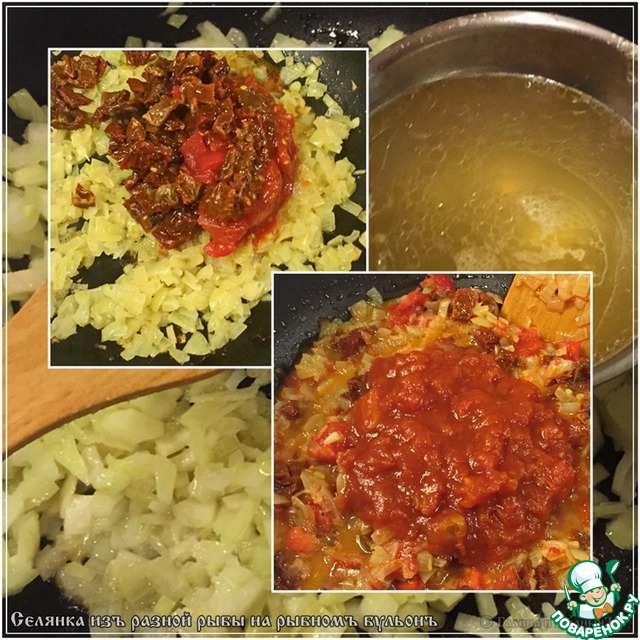 As the onions zaproszenie, put in the pan tomatoes. Fresh and round – log dried. Stir, and in five minutes, and canned there.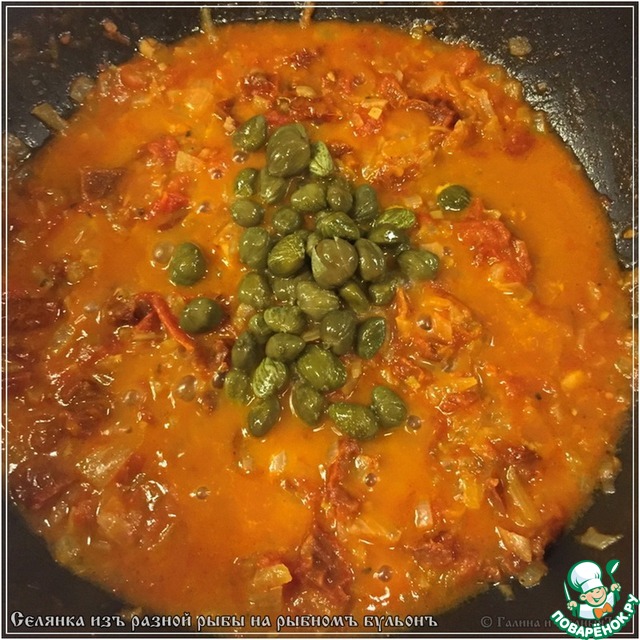 Ten minutes until cooked filling I put in the pan and capers.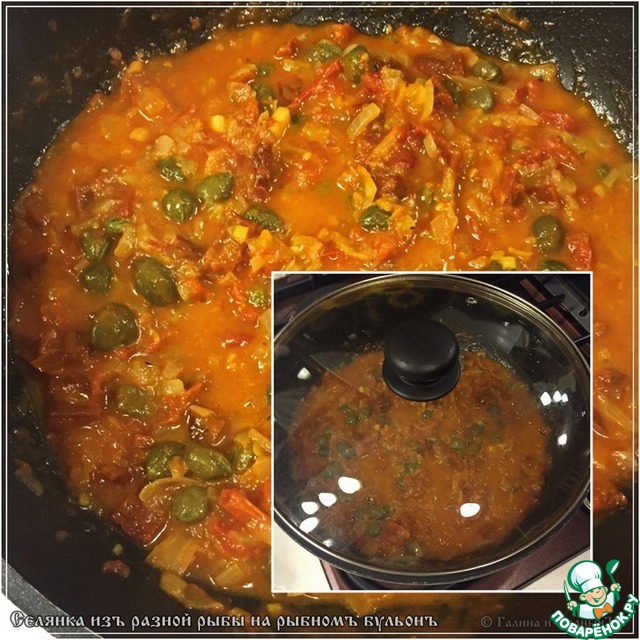 Mix well. But carefully. The pan, cover and small fire stew until ready. When will be ready? But we must try. To and tomatoes finished steel, but don't overcook. In General, should be tasty and ready.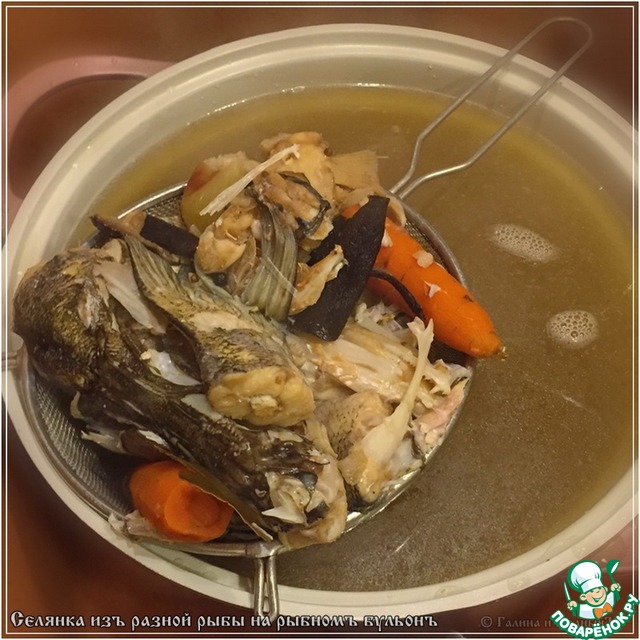 The broth, once it's ready, need to strain. And it would be good twice. Will not be superfluous.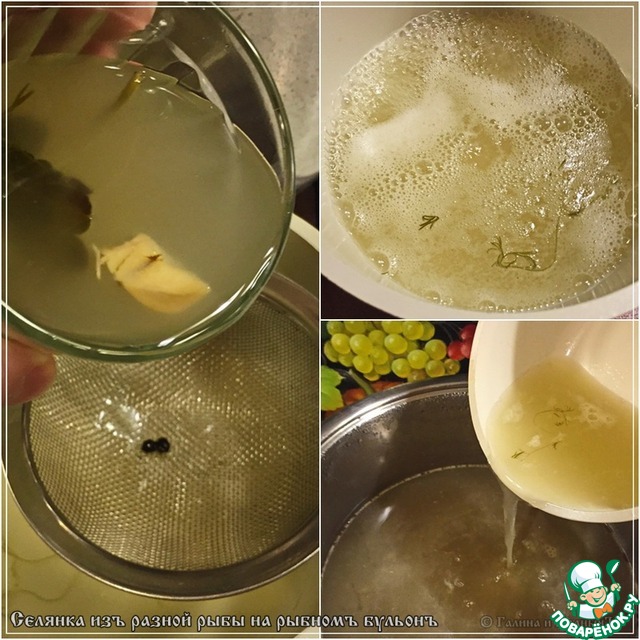 ReDim the brine and bring to a boil. To boil, mean, need. But do not boil, just bring to the boil. And pour it into the broth. Pre-kotory also need to bring to the boil.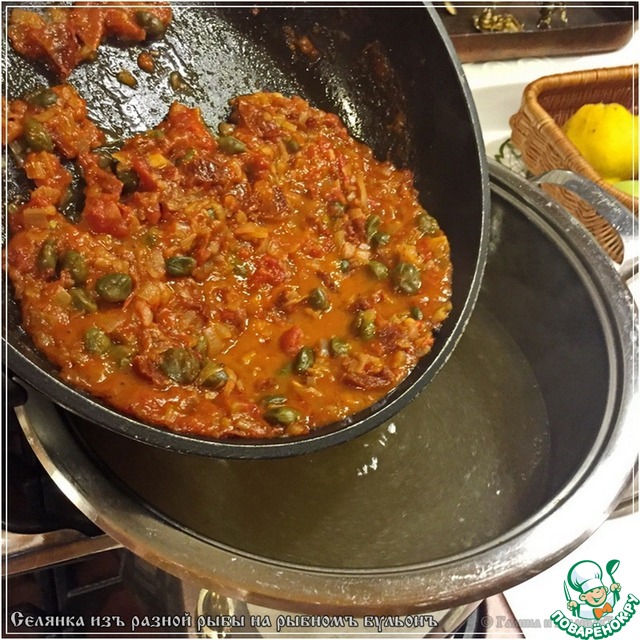 And once again, the broth will the chains in motion, put into the pot finished filling.
Stir well and how will the chains in motion, cook for ten minutes. A maximum of fifteen. On a small light, of course. The next step is to send in a pot of cucumbers and mushrooms. And stir lightly, cook for fifteen minutes.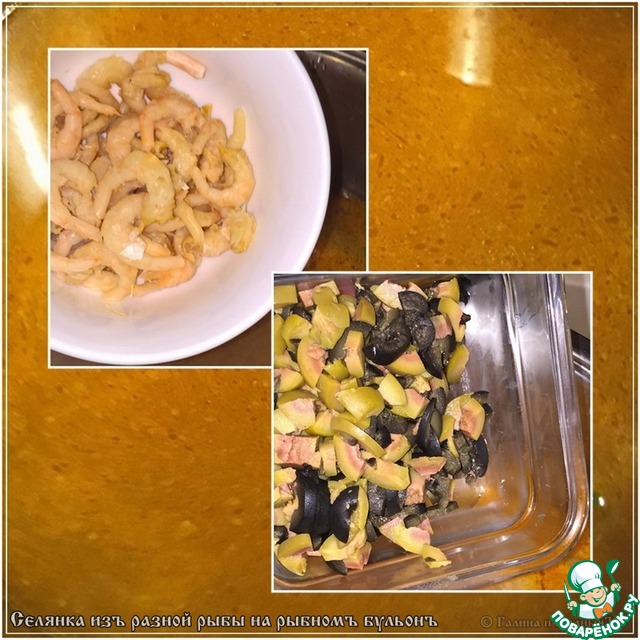 Then the shrimp and olives. They ten minutes is enough to cook.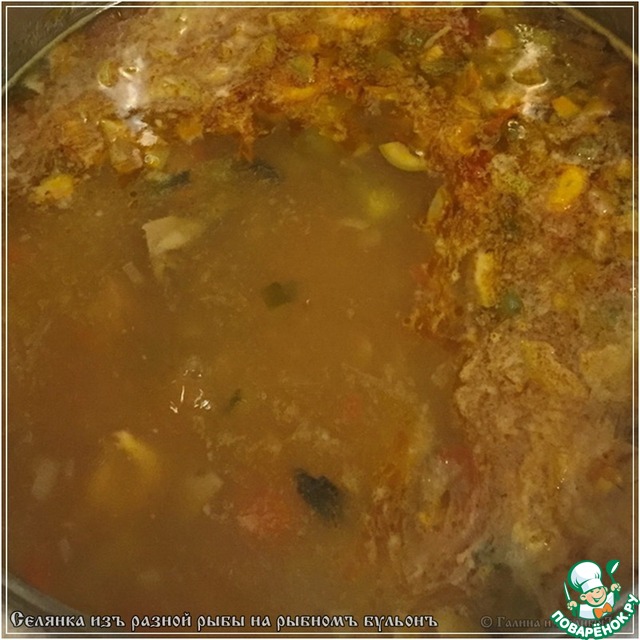 So. Avoiding rapid boil in no time.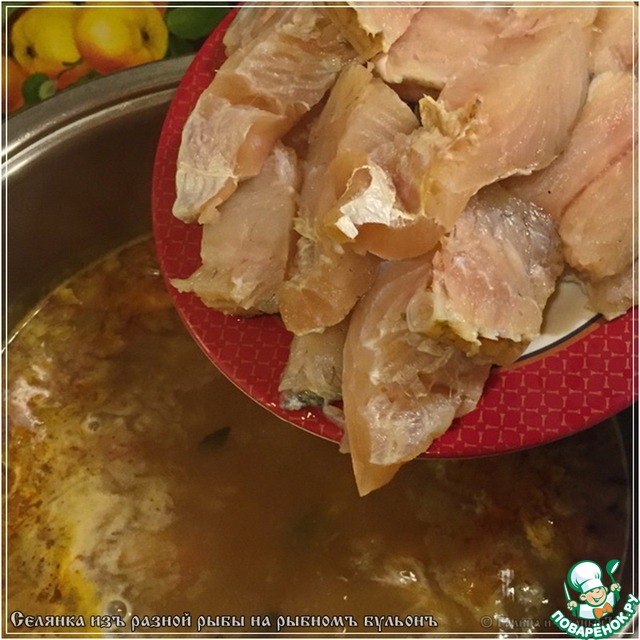 Lay walleye.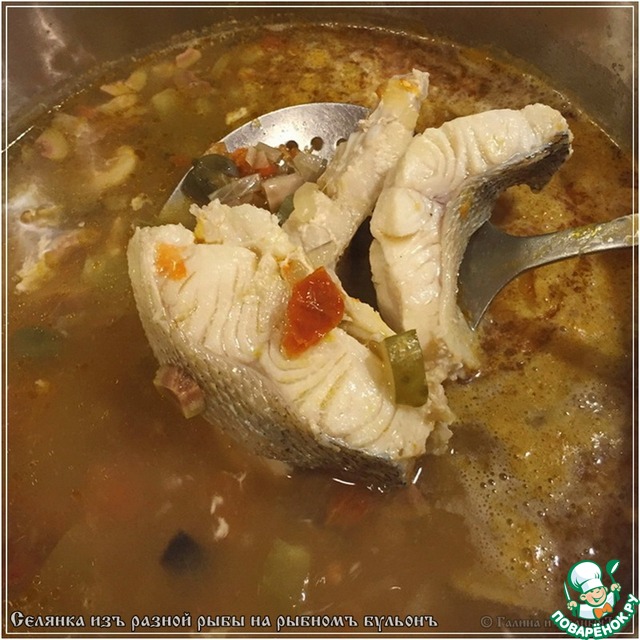 Here is a very important point. Walleye should not boil completely, but bring to almost cooked. Once the fish turn white...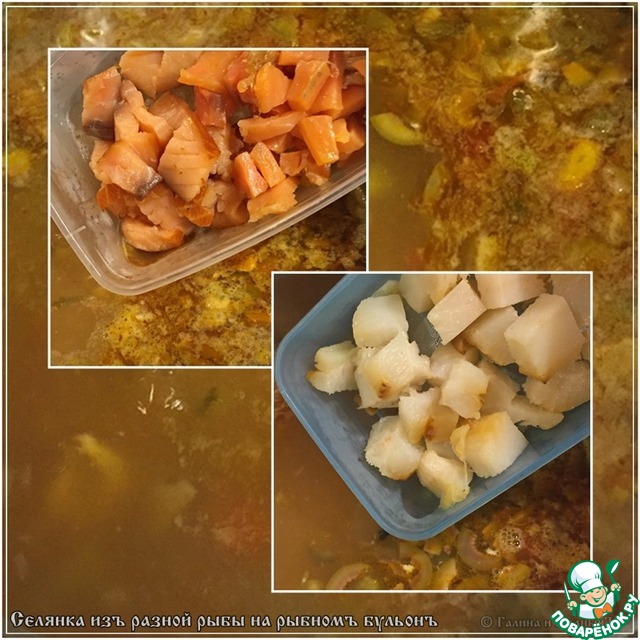 ... put in a pan of salmon and halibut.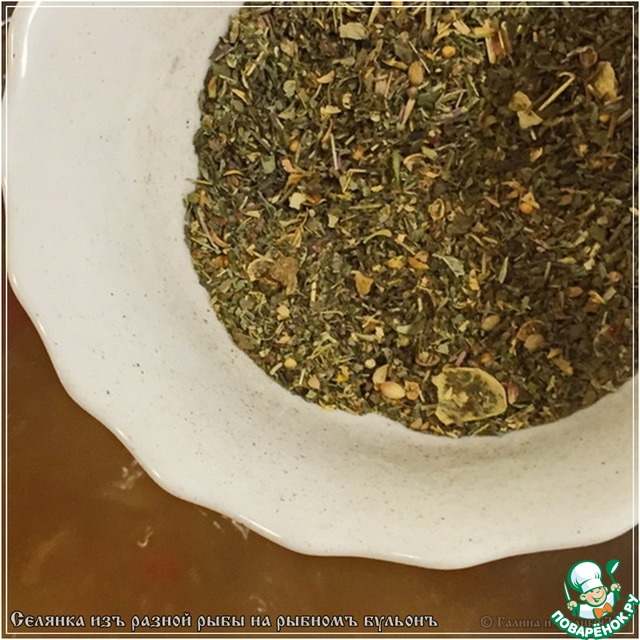 In ten minutes. Herbs in a pot. To try what is called "salt". Because the pot won't put. Everything is already salted, marinated, etc. there. So, if necessary, the salt balance is necessary.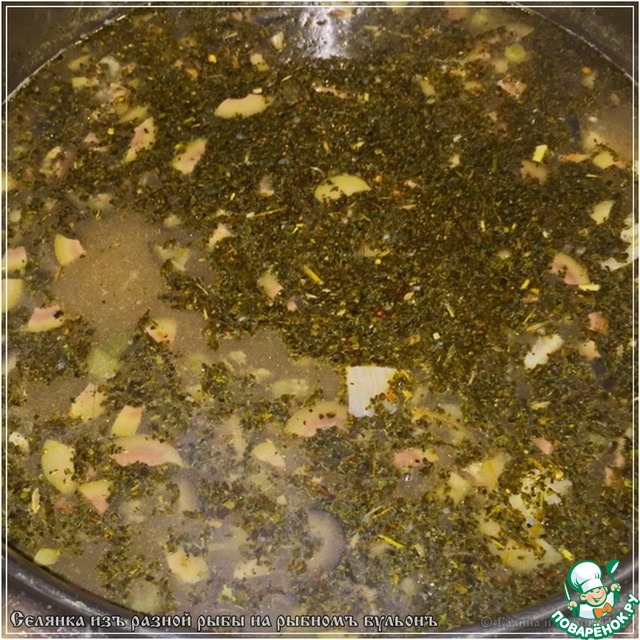 Cover the pan with a lid on very low heat then ten minutes and ...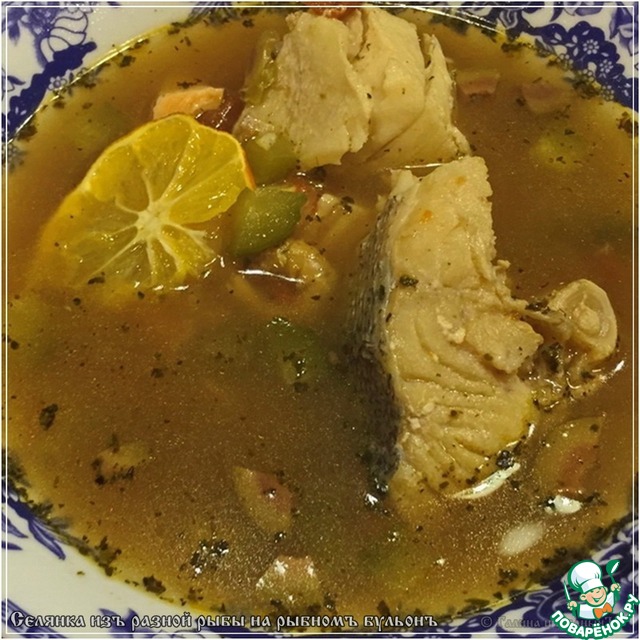 ... just turn off the heat and move away from the plate. Allow the soup to stand for twenty minutes... and thirty better. A little to steep. And then.... Then, fans of the slice of lemon in a bowl and slanacki. With a slice of Sudak. Of course.
And notice. Tomorrow's soup will be even tastier. And there are all sorts of sour cream or something – it's purely Amateur. For example, I like to "no". Angel you for a meal!!!