Description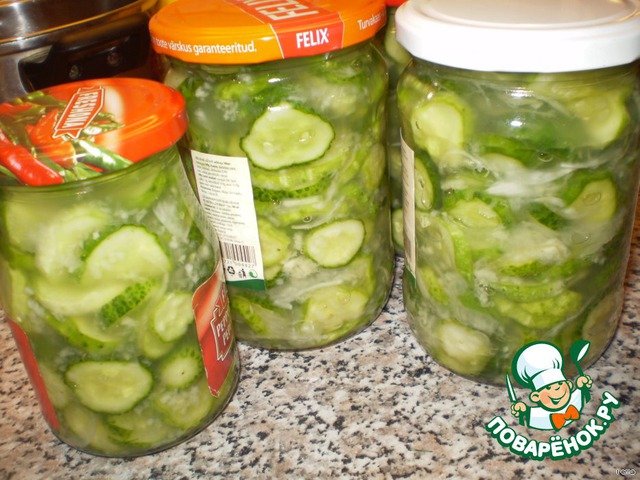 Delicious pickles!! You can use slightly overgrown. The salad was oil and vinegar not many. Very tasty and simple to prepare.
Ingredients
3 kg

250 g

250 g

100 g

250 g

150 g
Cooking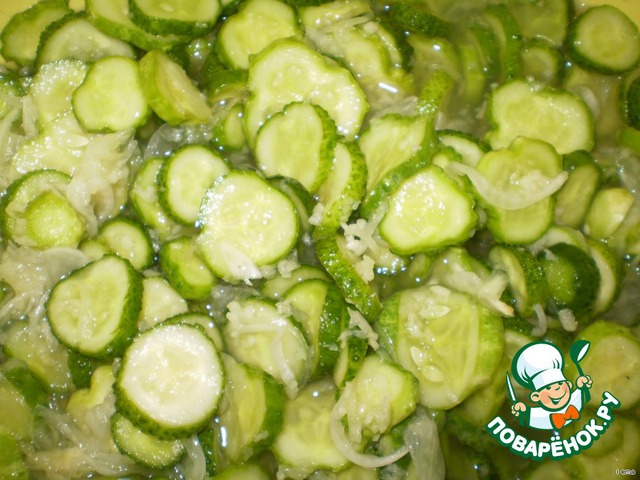 Cucumber slice it into slices half a centimeter or even a centimeter. Add thinly sliced onions and finely chopped or pressed garlic. Mix it in a large bowl with your hands and season with sugar, salt and vinegar. Leave to stand in a cool place for 12 hours.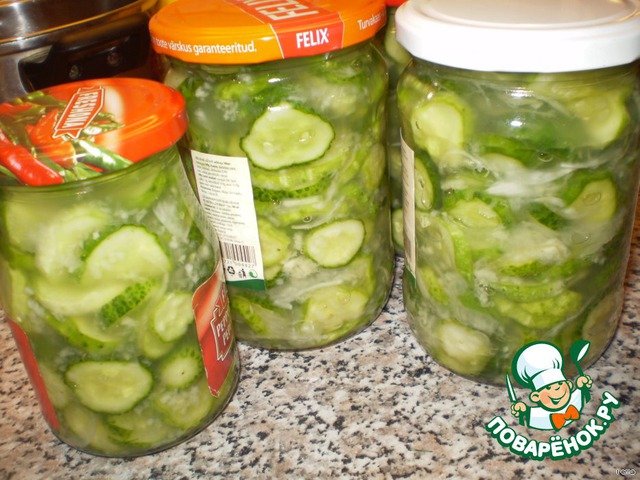 After that time just lay the cucumbers in the jars and close with screw caps or roll up. Is fine and not explode. Banks of course need to be washed and calcined. I put wet after washing the jars into the microwave for 3-4 minutes. Although everyone should look at your microwave, as long as the banks were dry and pretty hot. 2 pounds of cucumbers I got 3 half liter and one small jar of salad. I will eat well!!