Description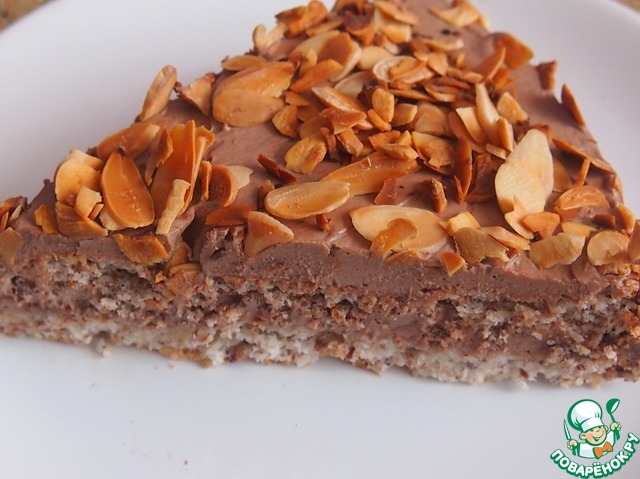 Swedish almond cake - a love for life for those who have tried it. Although the site already has recipes of this famous delicacy, I suggest to try my chocolate version!
Ingredients
8 piece

120 g

200 g

1 pinch

8 piece

130 g

200 ml

150 g

2 Tbsp

70 g
Cooking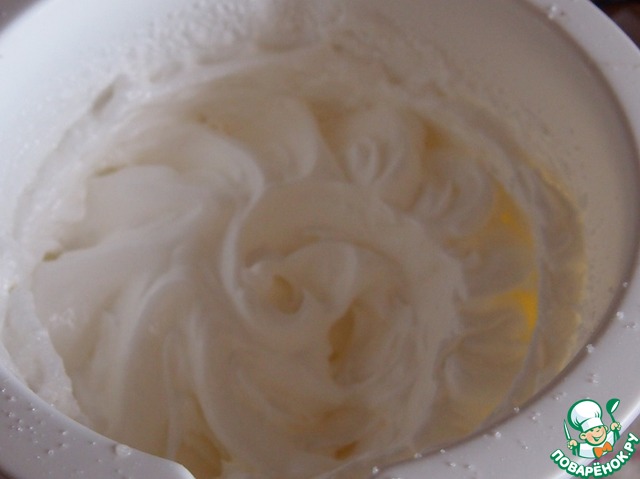 Beat the whites with a pinch of salt until soft peaks form. Gradually adding sugar, beat egg whites until taut peaks.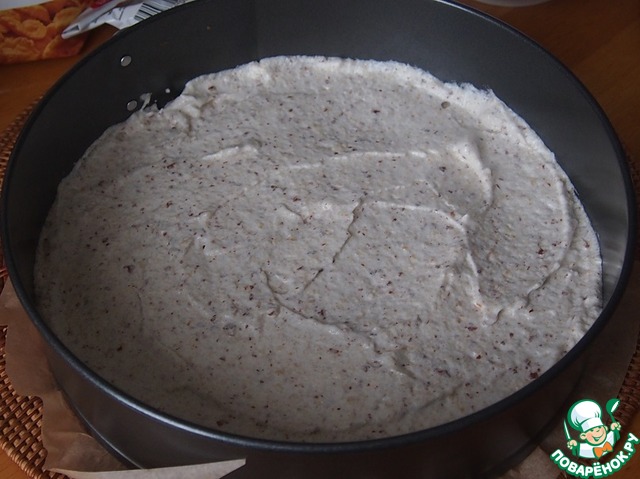 Mix gently with a spatula, put in the whites of the almond flour. Divide the dough into two parts in two cake tin diameter 26 cm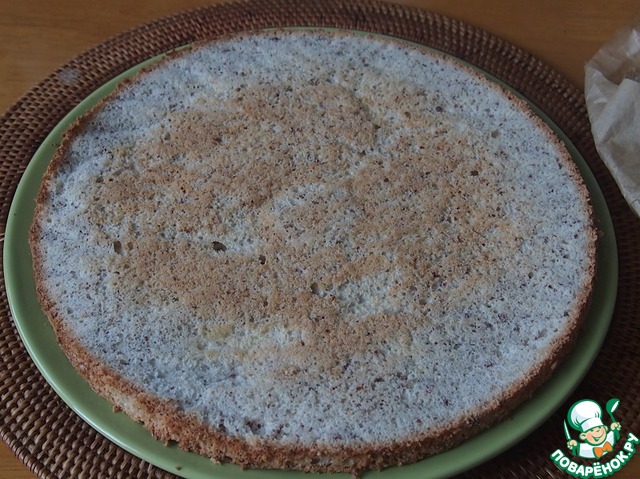 Bake cakes in preheated oven at 180 degrees for about 17-20 minutes. In the absence of the same two forms you can bake the shortcakes, and for each cake need to make the dough. One common cake also can be baked, but then it will be difficult to cut into two parts, with the need to increase the baking time to the top and it does not dry up inside and bake it well.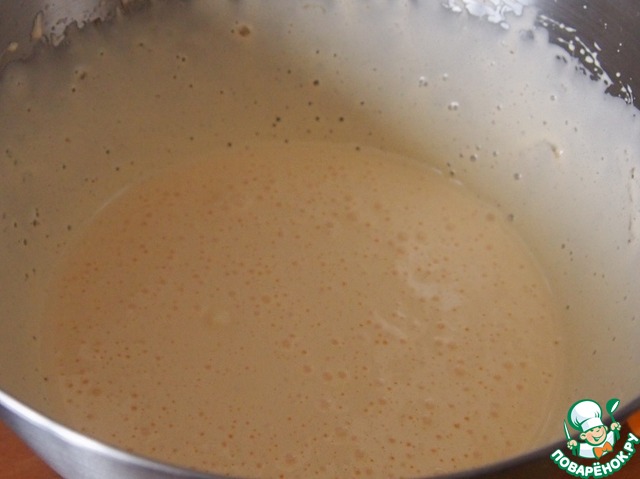 For the cream whip the egg yolks with half the sugar until thick light-weight. Add half the warm cream (100 ml).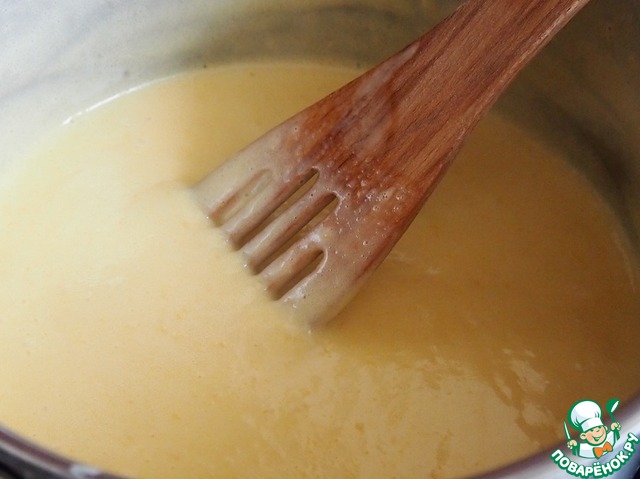 Heat the remaining cream in the saucepan with the rest of the sugar and stirring constantly, a thin stream pour the egg mixture. Liquid constantly to interfere with and, heating it on very low heat, bring to thick. Here the main thing not to let the cream burn on the bottom.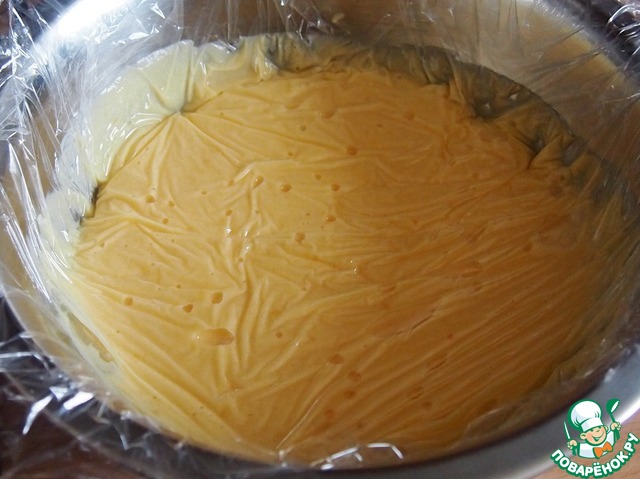 On cream put a piece of cling film and cool. Soft butter thoroughly whisk in the white mass, add sifted through a sieve cocoa. Then, gradually adding a spoonful of the cooled cream, whisking to obtain a very delicate chocolate cream.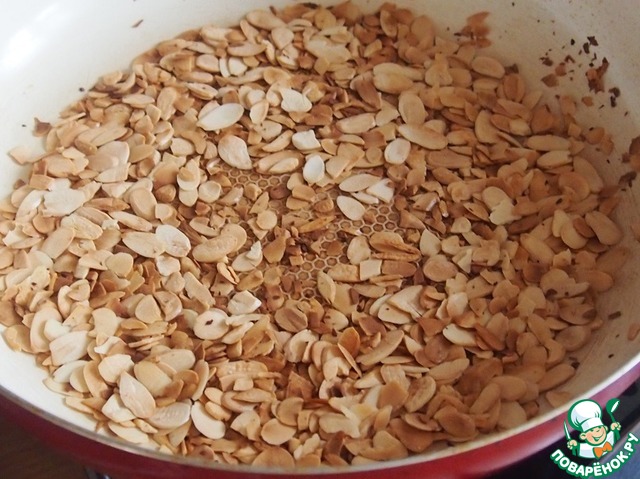 In a hot dry pan fry the almond petals.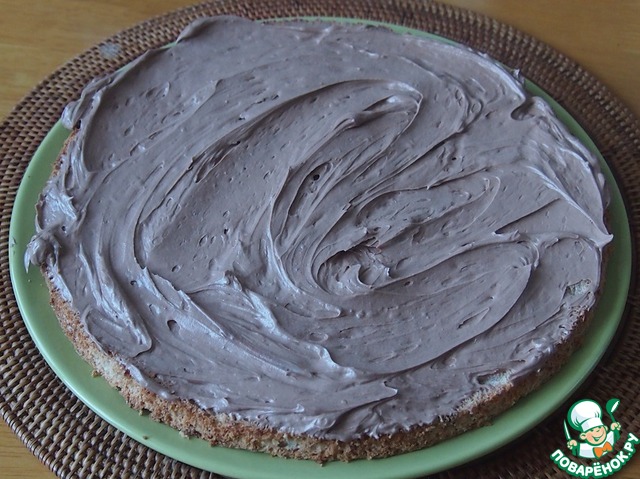 On dish put one Korzh, spread lower half of cream.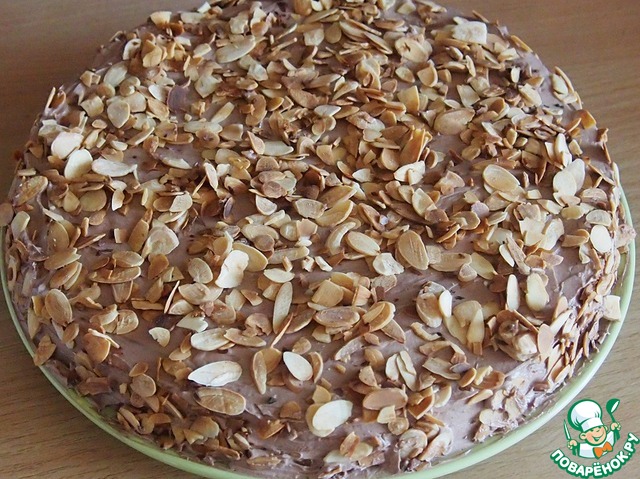 Cover with the second Korzh and lubricate the top and sides with rest of cream. The cream turns a lot, so it depends on you whether you want to smear it all on cake, or leave the part in order to indulge them, until the cake will harden in the fridge! Sprinkle the cake with almond petals.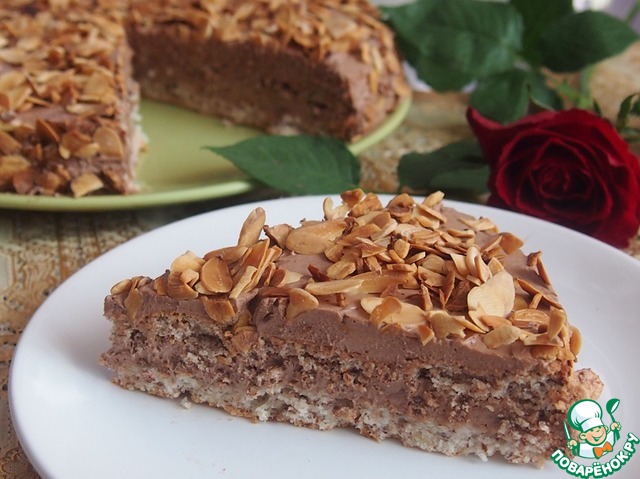 To put the cake in the refrigerator for about two hours. And then you can apply. Vkusnota indescribable!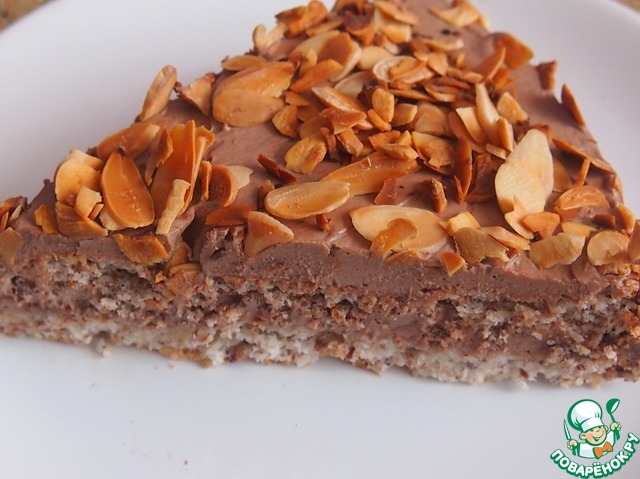 Bon appetit!