Description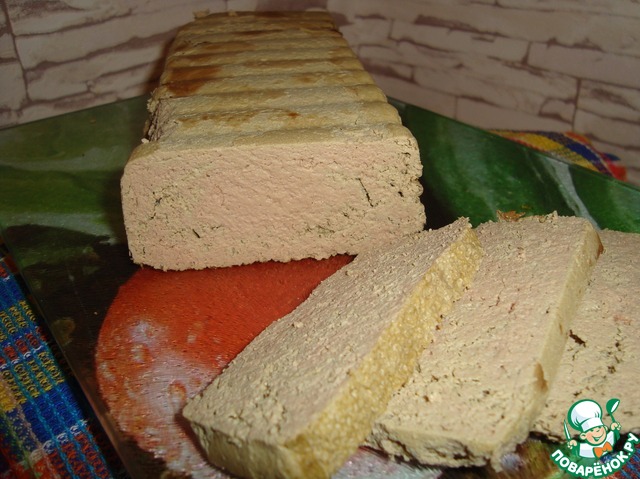 Try to offer a gentle, baked liver pâté, without adding flour and mannci, it is not difficult to prepare and perfect for a healthy Breakfast or snack, and can also perform the role of snacks on the holiday table. Made the day before. As the saying goes: welcome to our hut!
Ingredients
500 g

1 piece

2 piece

3 Tbsp

0.5 tsp

2 Tbsp
//= Yii::t('app', 'Total calories: ') . $recipe['ingredients']['total_calories'] ?>
Cooking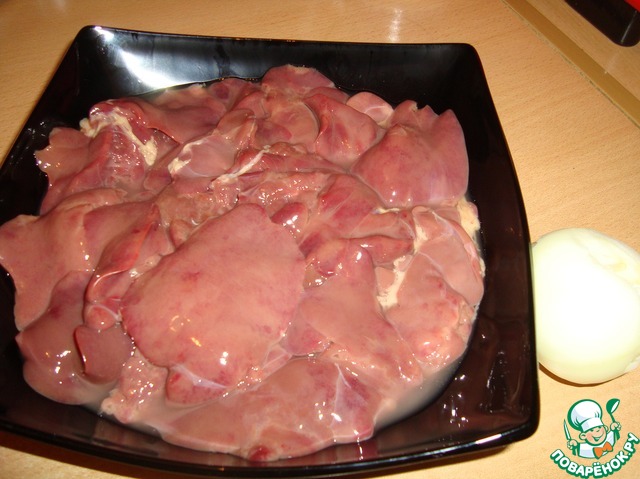 Chicken liver wash, peel the onion, put into a blender and punch to a smooth consistency.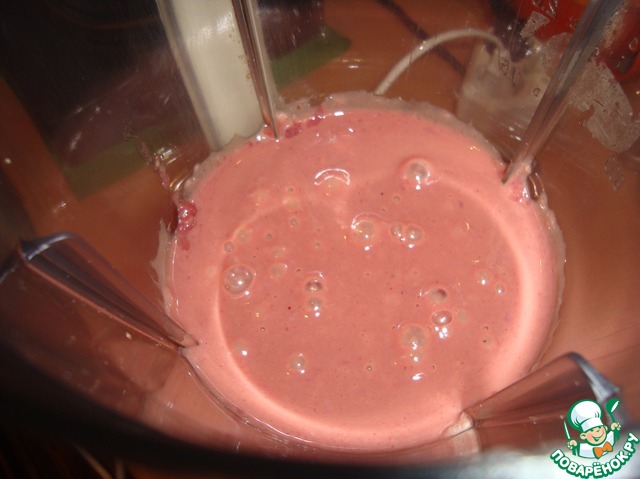 Like to such. In the absence of a blender you can use a meat grinder, but the consistency in the end will be a little rougher.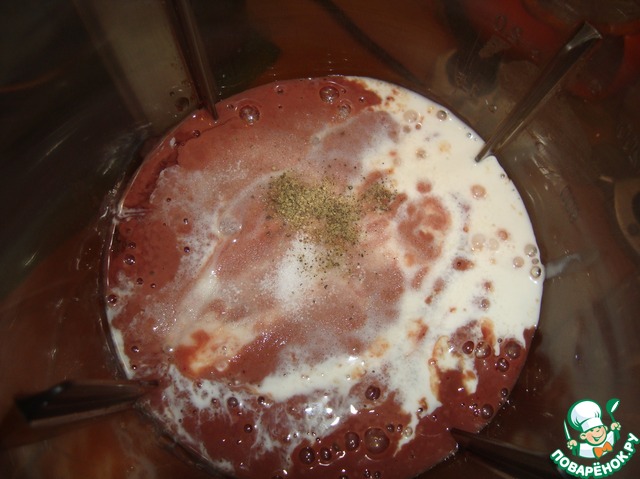 Then add eggs, sour cream, salt, spices, and once punched a blender.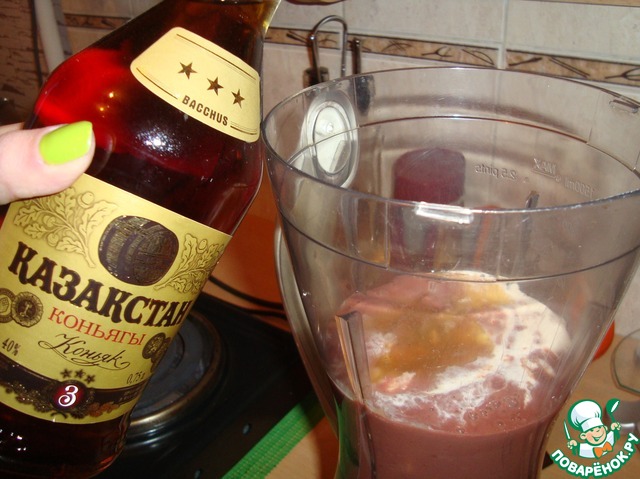 Pour in the brandy and punched one last time.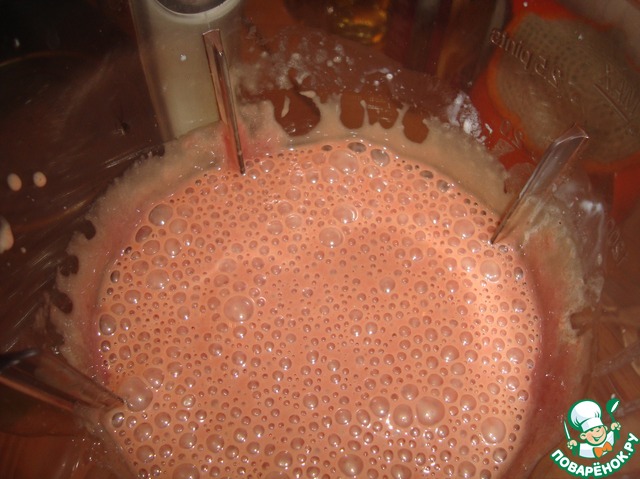 Here's a air consistency is obtained.
Pour in the form, if I have silicone, it can be nothing to lubricate. If metal, then lay a paper for baking.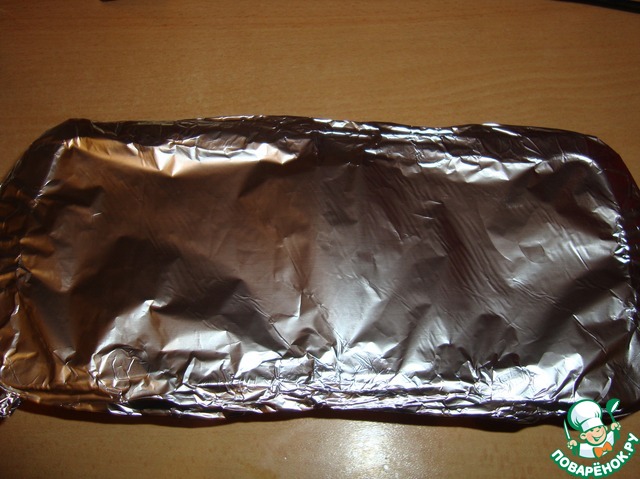 Close the top of the form with foil and put into the oven heated to 180 degrees for 1 hour.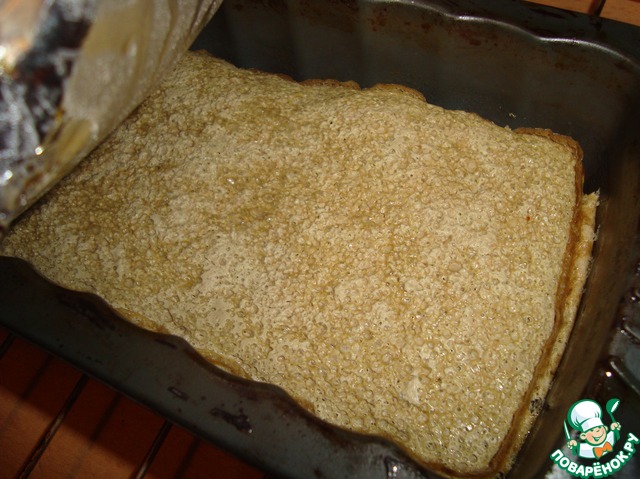 At the end of time give our pate to stand in the oven for another 10-15 minutes, then take out and leave to cool. Out of curiosity))) you can open the foil and see that such a delicate pate turned out. Remove the cooled pie in the fridge to infuse, for 8 hours (e.g. overnight).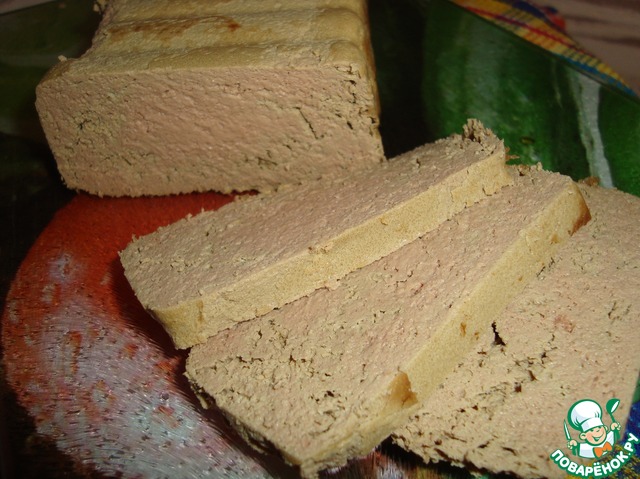 In the morning the form of a paste removed from the refrigerator, overturn on a flat dish.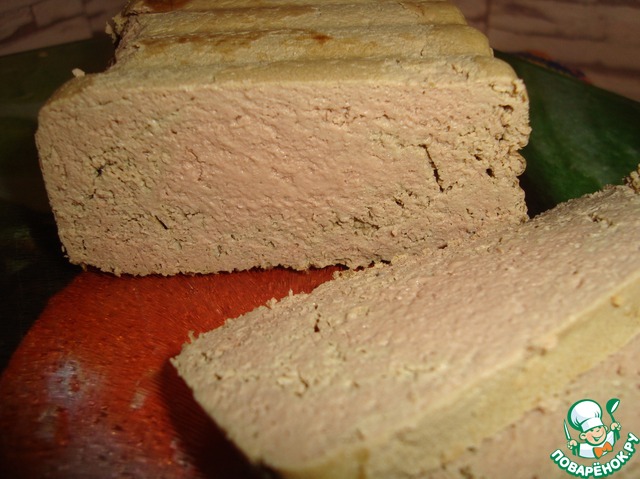 All our chicken liver pate ready - cut into thin slices and start Breakfast.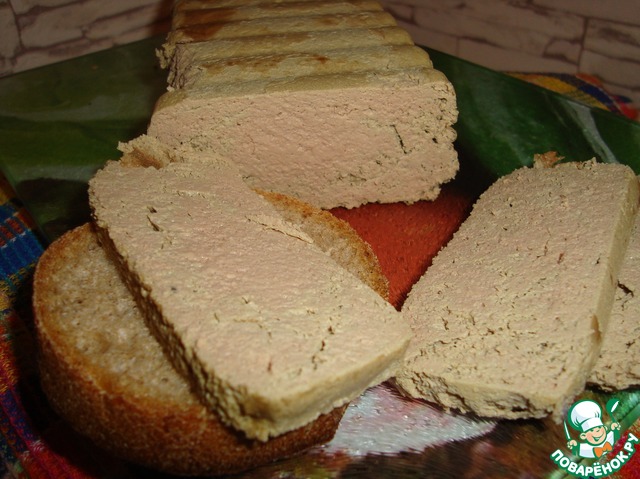 The pate turns out very tender.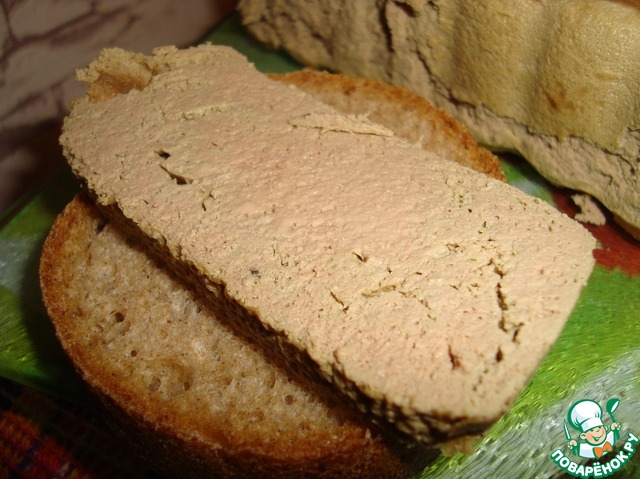 and, if desired, easily smeared on the bread.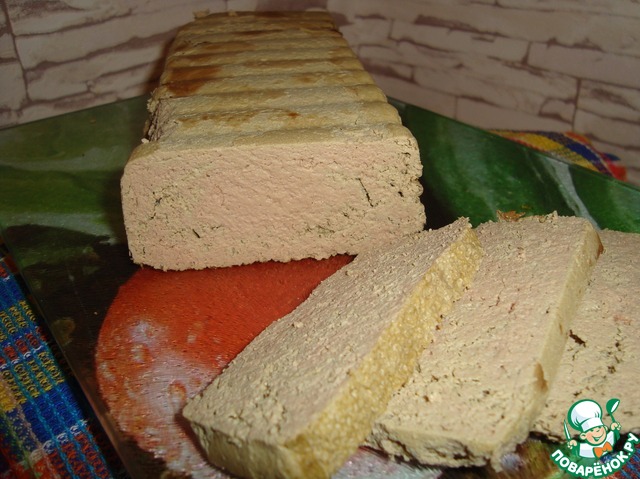 Here's a great alternative to store-bought pate we get and without any GMO's))). Cook, help yourself and be healthy!