Description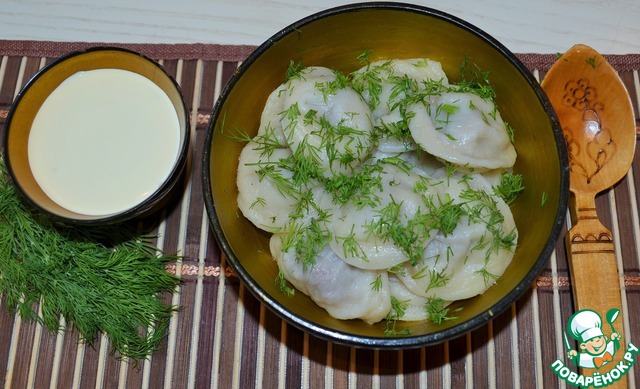 Knowing the secret of the advertised innovations, decided immediately to prepare. I suggest to you to pay attention to this recipe.
Ingredients
3 cup

170 ml

1 Tbsp

1 Tbsp

0.5 tsp

400 g

100 g

1 piece

0.25 tsp

50 g
Cooking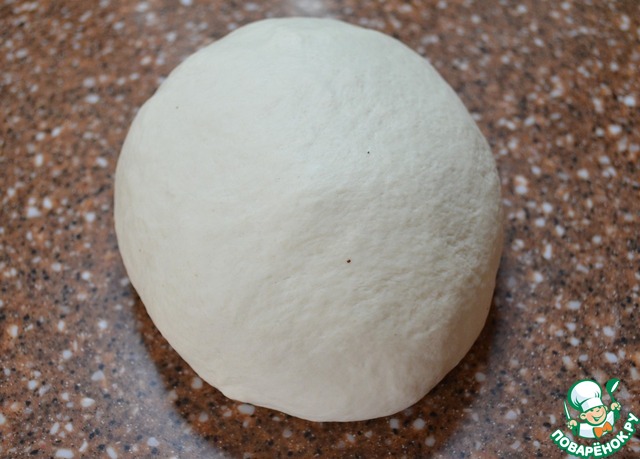 Of ingredients and knead thick, elastic dough. To remove the package, defer for 30 minutes.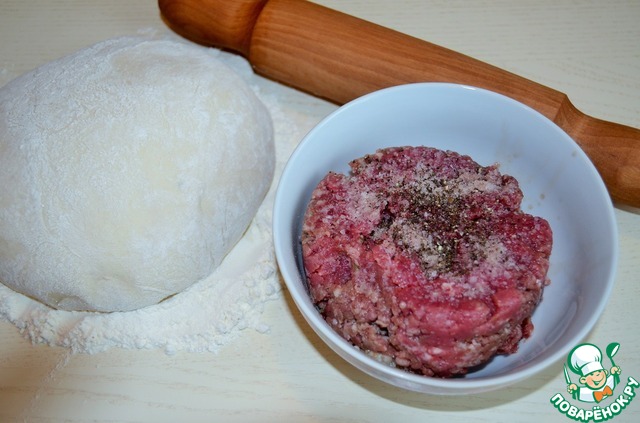 Meat with onions grind in a meat grinder. Add salt and pepper, put the stuffing.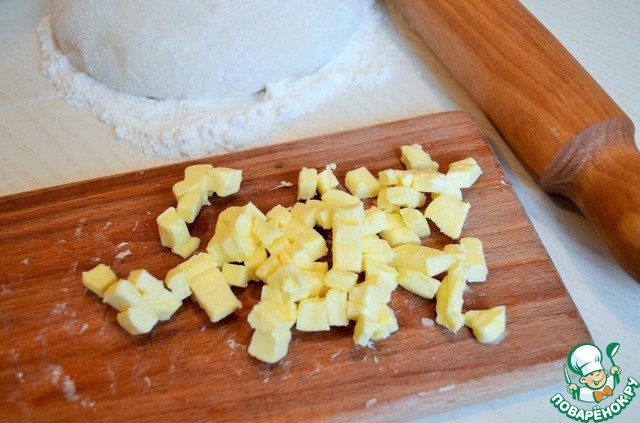 Chilled butter cut into cubes 1x1 cm..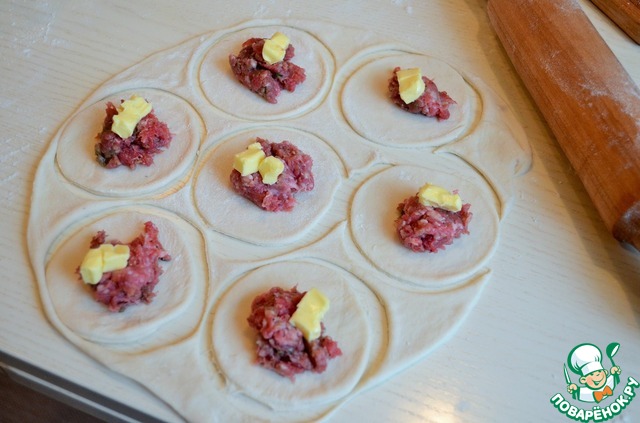 Roll out the dough. A glass cut circles. In our family, like big dumplings, so the diameter of the circle is 7 cm On each circle put 1 teaspoon of meat and a few cubes of butter.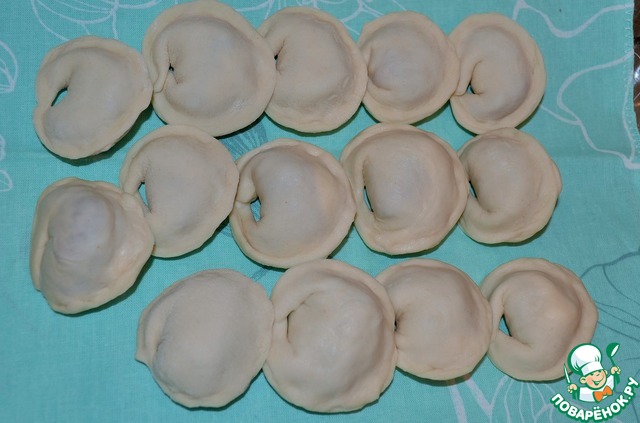 To stick dumplings. Cook in boiling salted water for 5 minutes.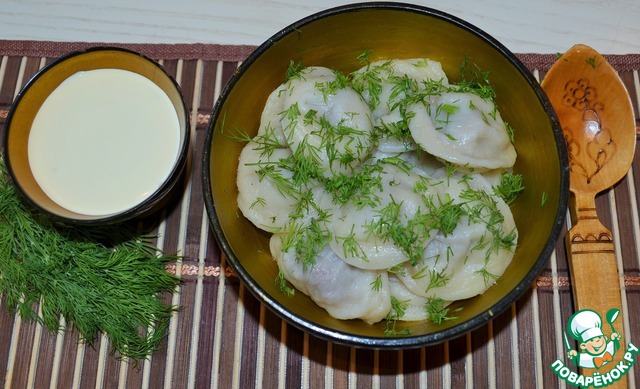 Served hot with sour cream and greens.