Description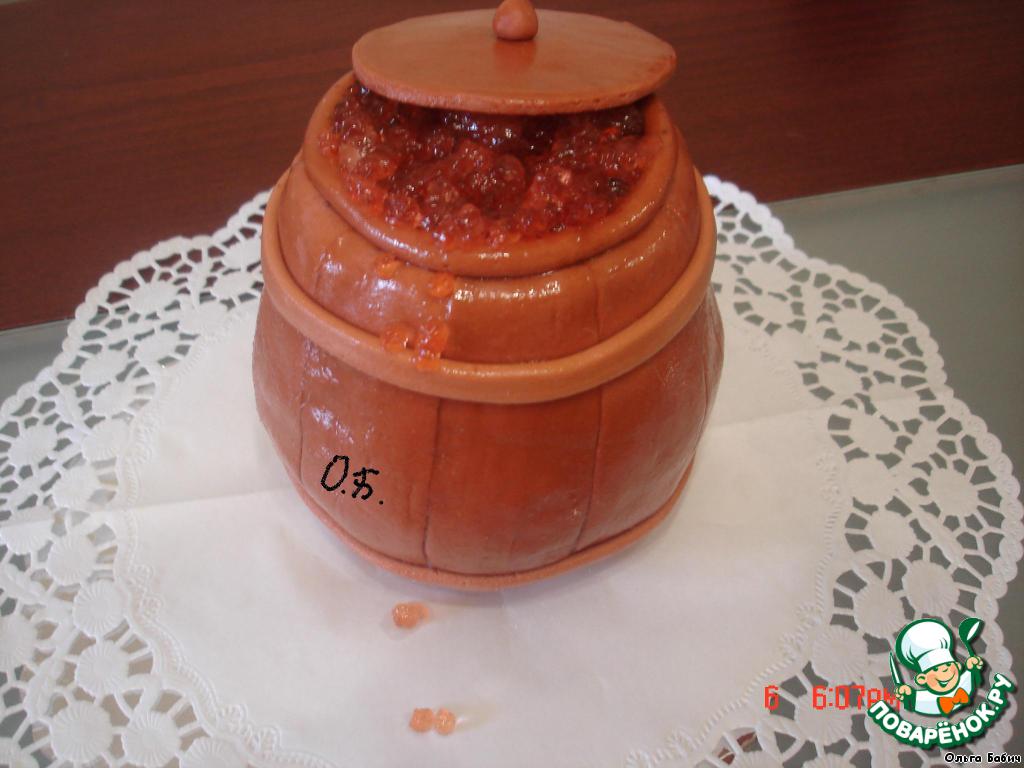 It turned out very delicious cake with a delicate cream. Anyone interested, please!
Ingredients
1 piece

200 g

100 g

3 Tbsp

0.5 cup

2 piece

400 ml

1.5 Tbsp

1 pack

100 g

0.5 can
Cooking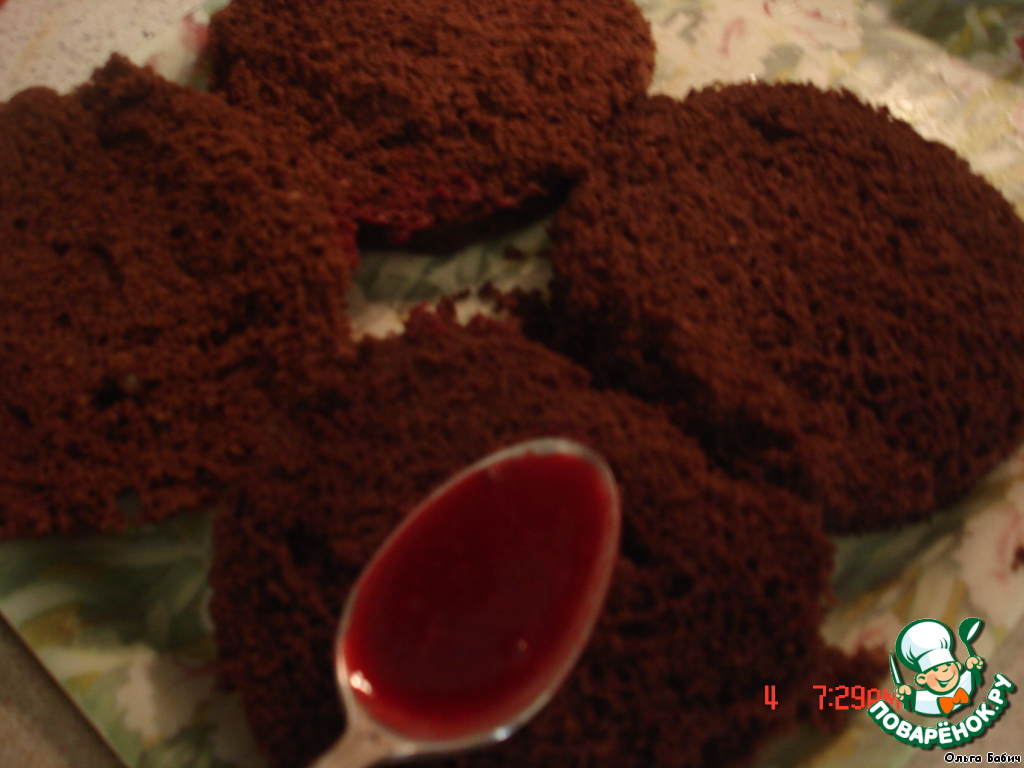 Ready-made sponge cake (I made this recipe: http://www.povarenok .ru/recipes/show/436 16/ you can prepare your own) to cut into pieces, sprinkle with juice of fresh raspberries.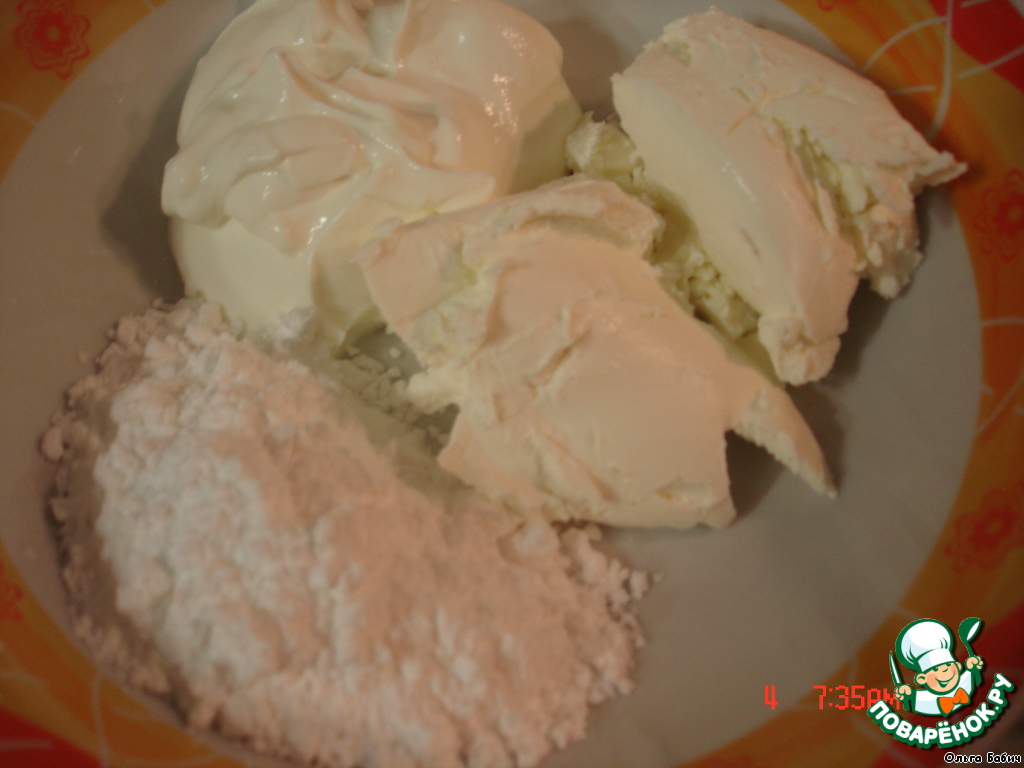 Mix cheese, sour cream, powdered sugar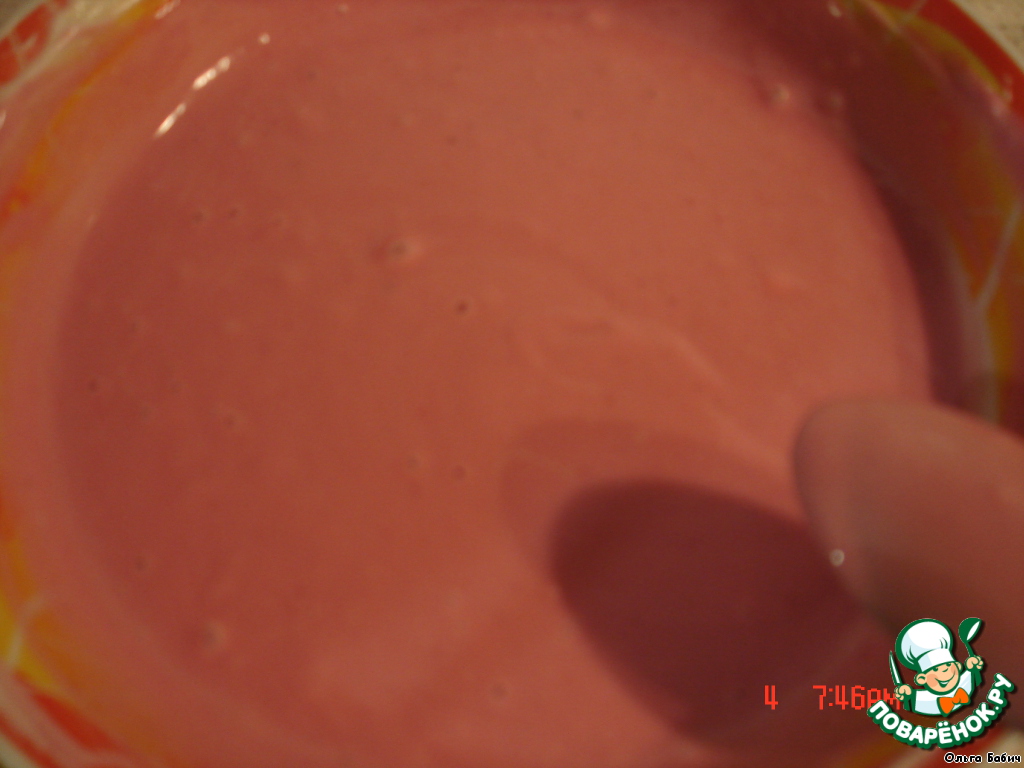 Gelatin soak in the juice of raspberries, to give to swell, bring to boil, let cool slightly and enter in the cheese mass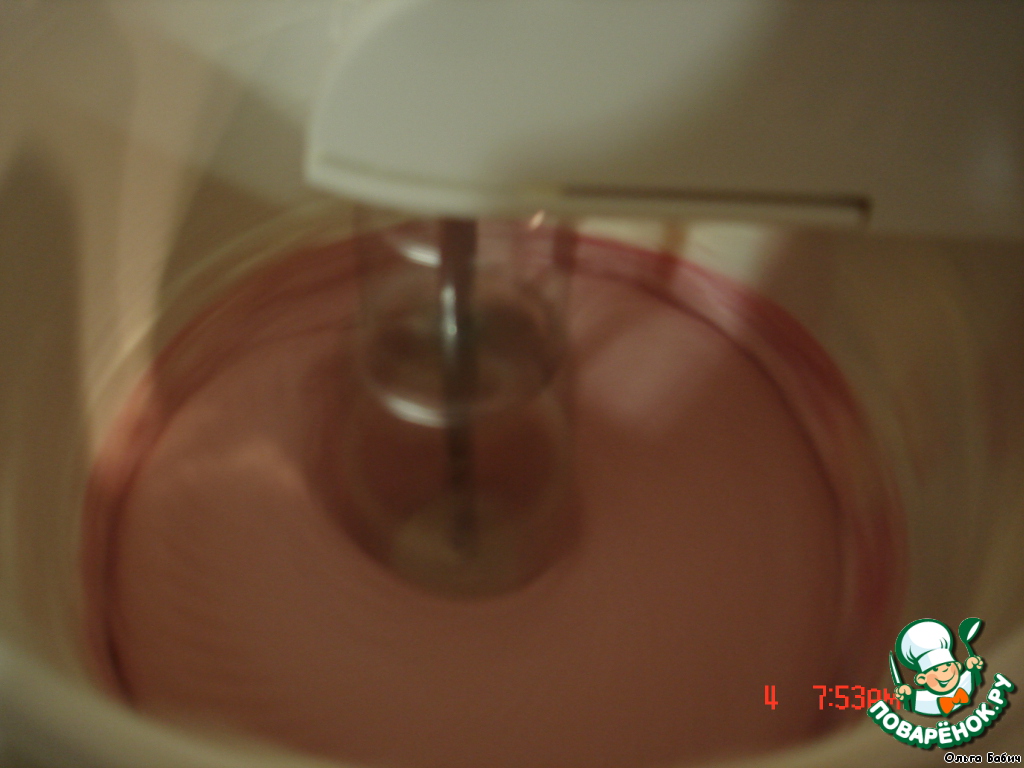 Separately whip cream, all combine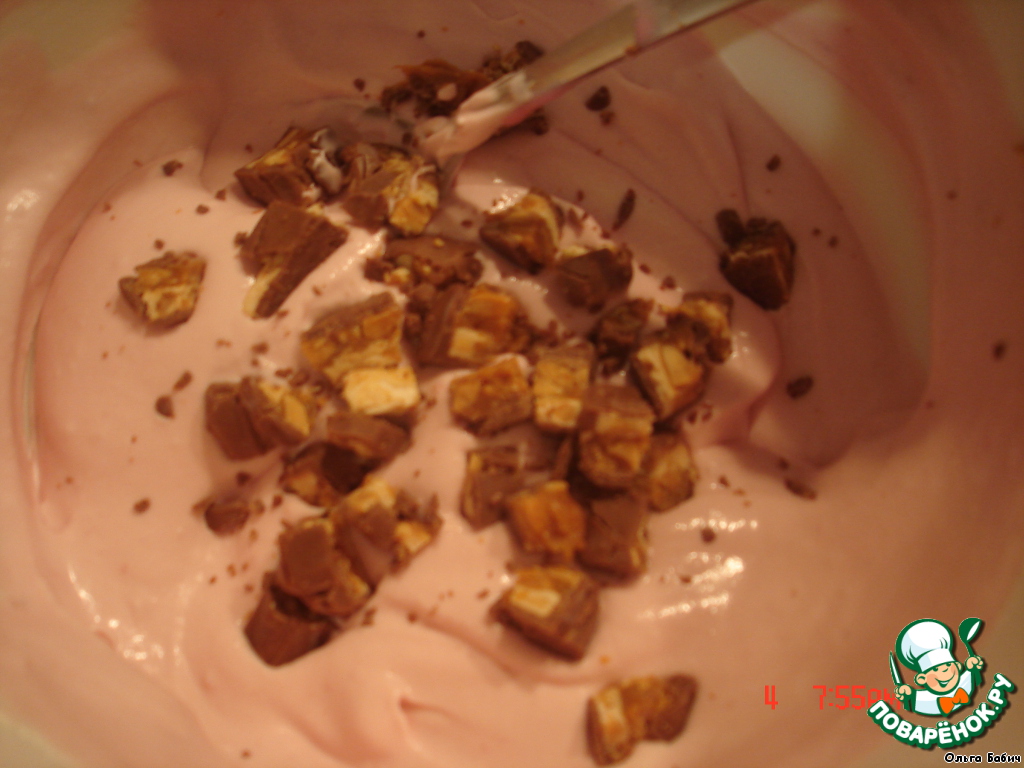 Enter the sliced bars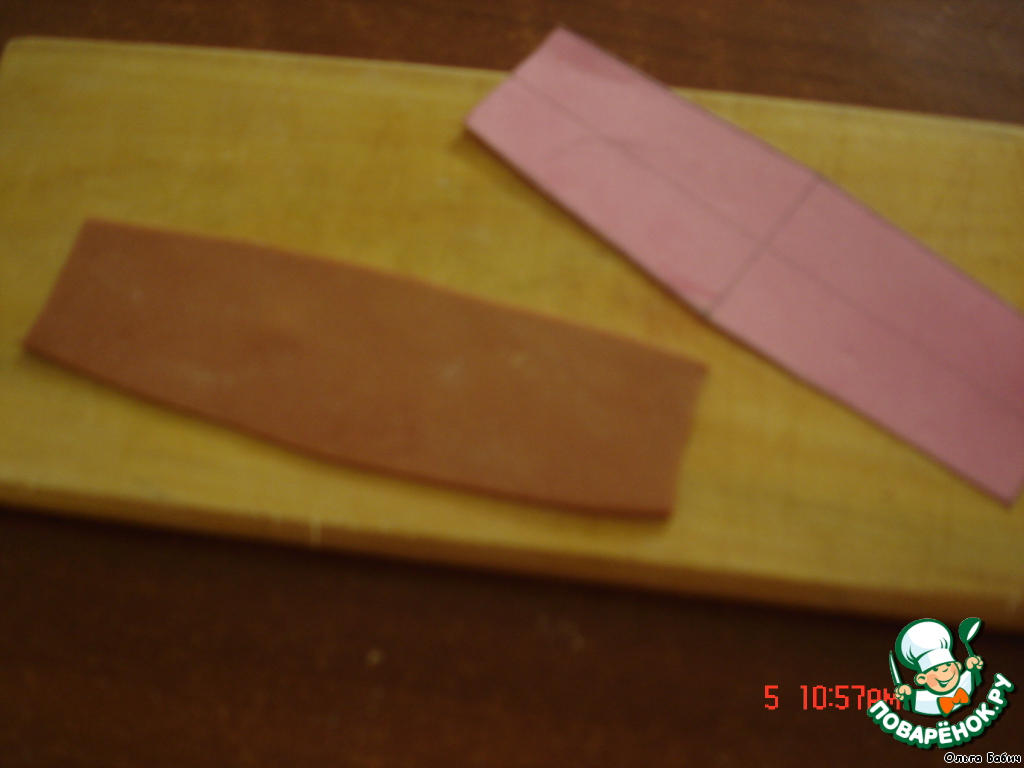 Fluff cakes. Put in the cold. Beat the butter, gradually adding the condensed milk, coat the cake (this is necessary to cover mastic). Allow to solidify. Make the template for boards cut from mastic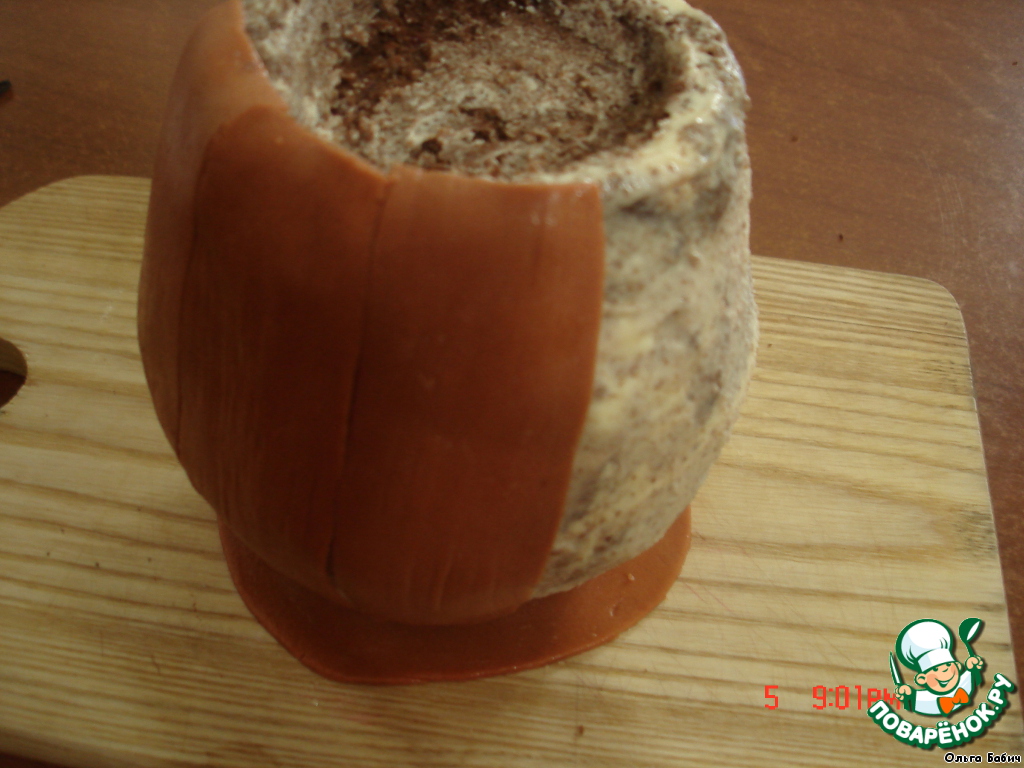 Begin to put the boards
So it turns out.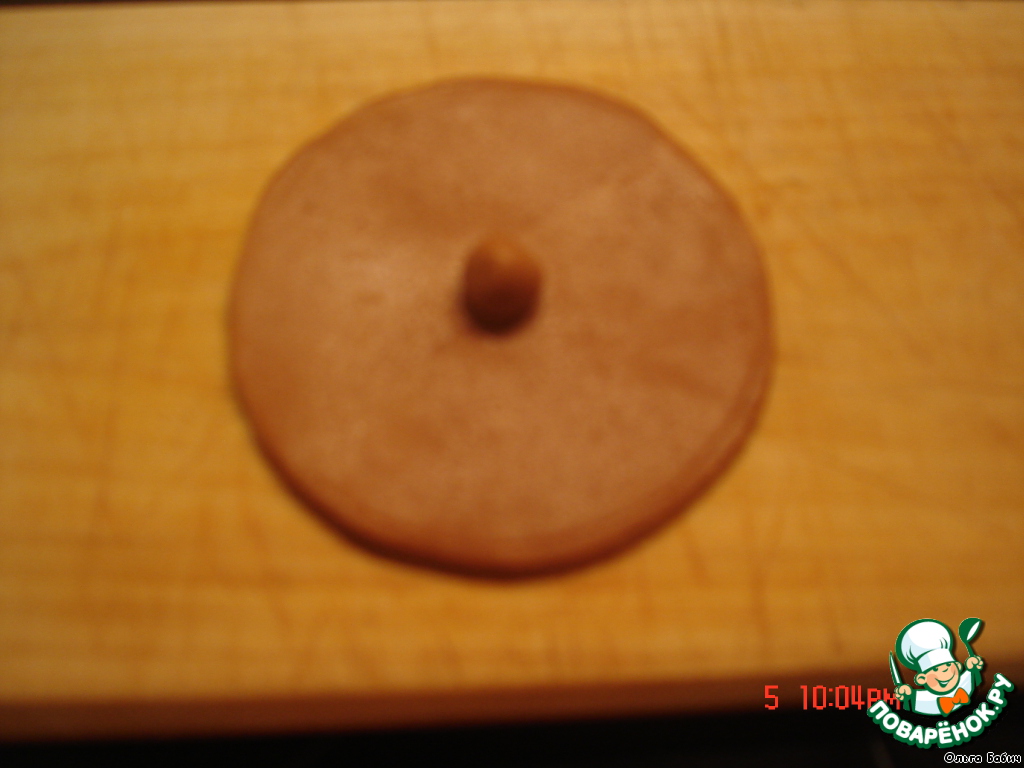 Cut the cap, it is possible and without it.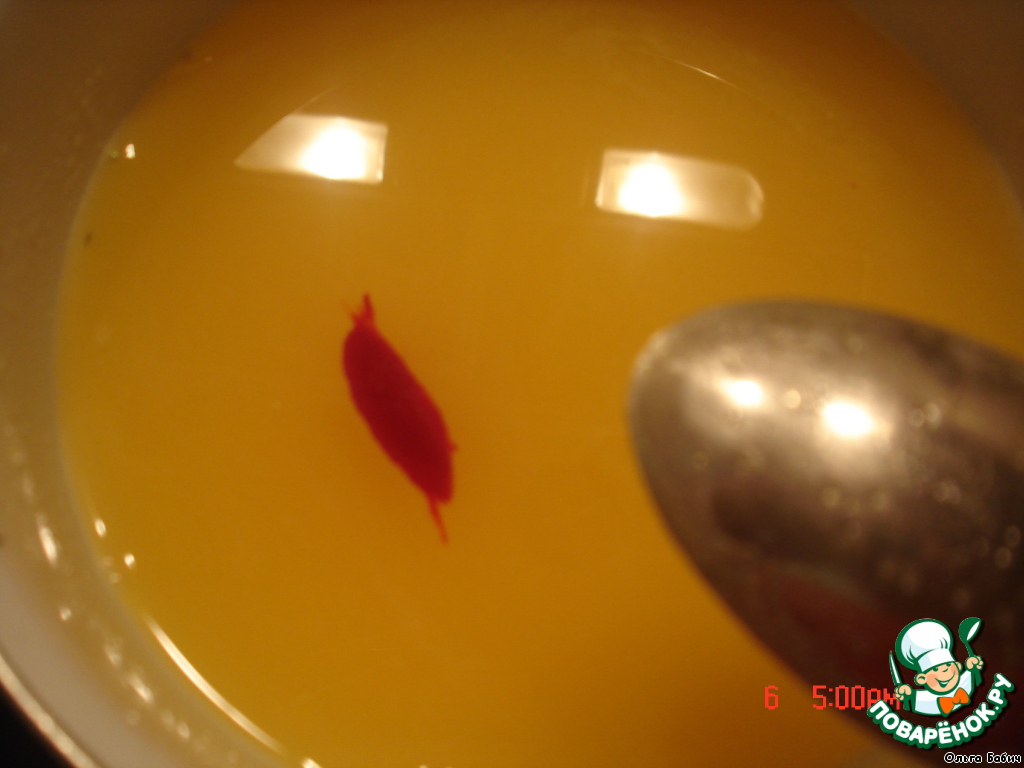 Make caviar. Pineapple jelly dissolve in 100 ml of water, bring to boil, add red dye, mix well.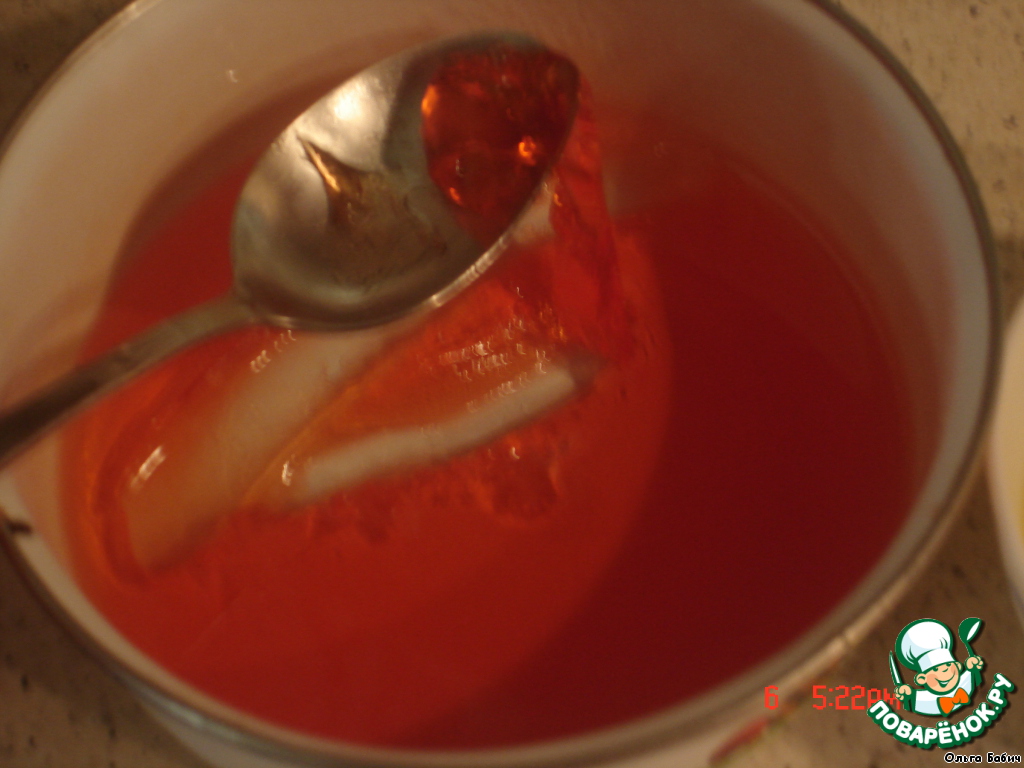 To give the ground a little frozen, you might say, to grab!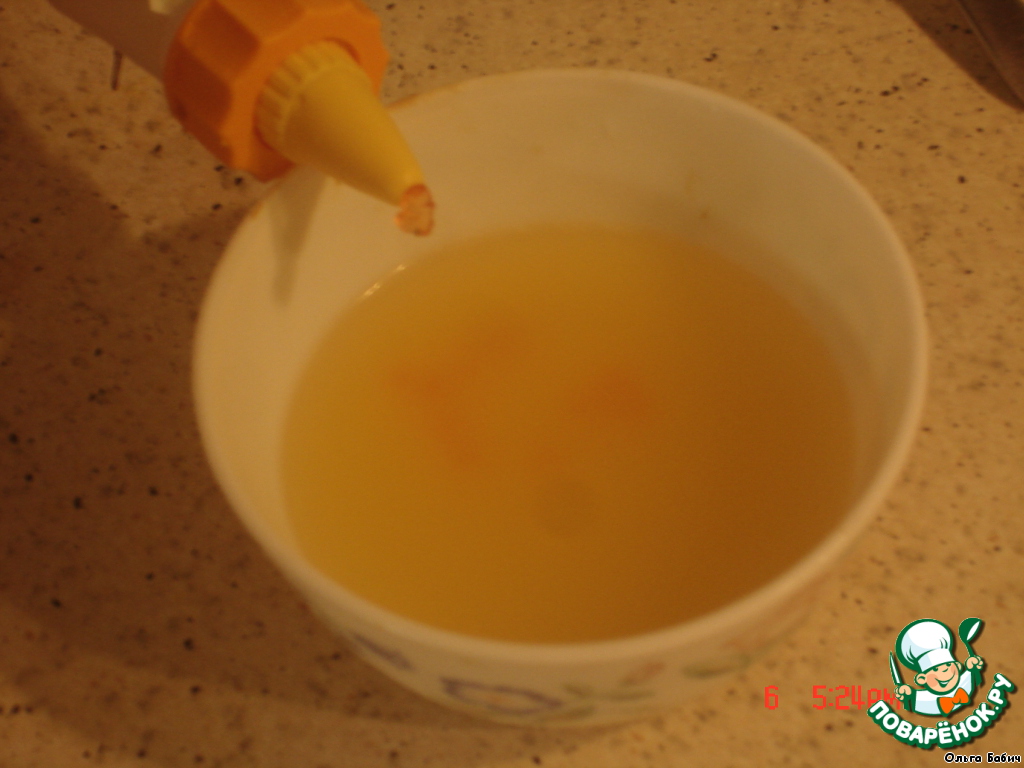 Put in a pastry bag and press out from a thin nozzle in vegetable oil, which is tentatively set for an hour in the freezer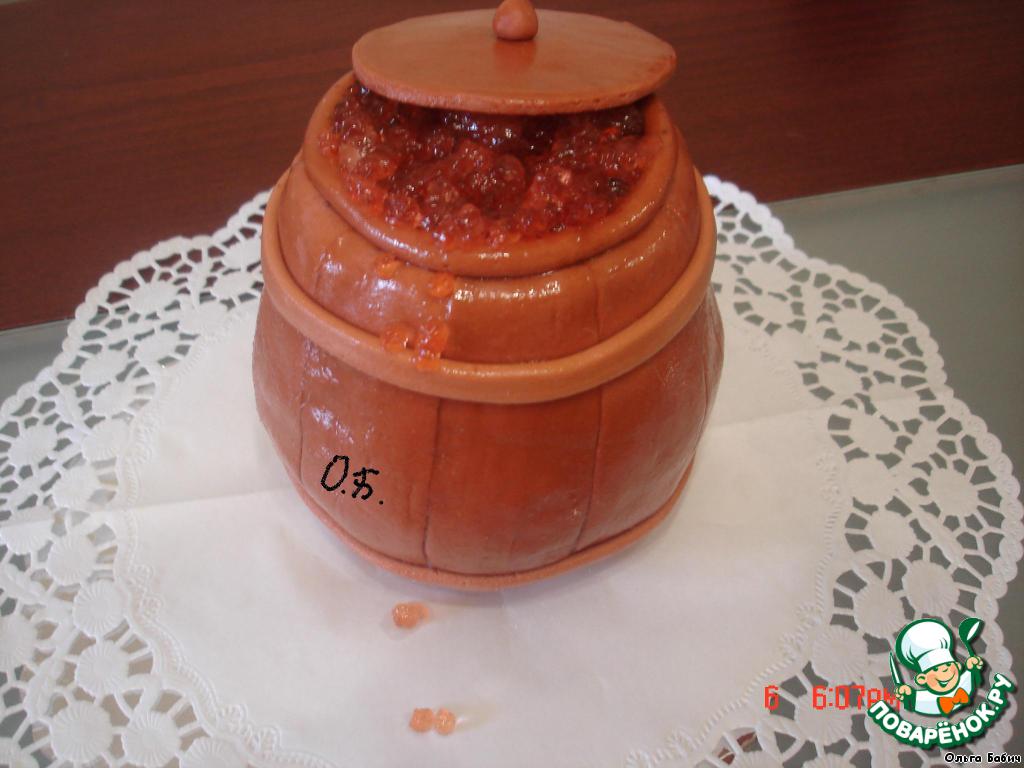 Received caviar wash and put on cake