Description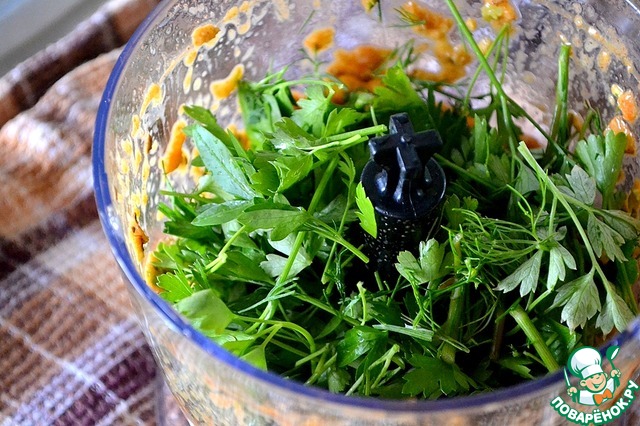 I want to present the variant of Chermoula is such a wonderful spicy sauce that is very popular in the kitchen of the Maghreb, Tunisia and Morocco, for example. Sounds very exotic, isn't it? You can show off in front of guests). In fact, everything is simple and almost immediately. No time for the coals to burn - and you have the meat ready is a miracle. Very tasty and with pork and with chicken. And my sausage links consumed this sauce for a sweet soul. And some strive to shabby the charm of the dish before the meat is cooked)))
Ingredients
0.5 coup

0.5 coup

2 tooth

1 piece

100 g

1 tsp

1 tsp

1 tsp

2 Tbsp

6 piece

0.5 coup

3 Tbsp
//= Yii::t('app', 'Total calories: ') . $recipe['ingredients']['total_calories'] ?>
Cooking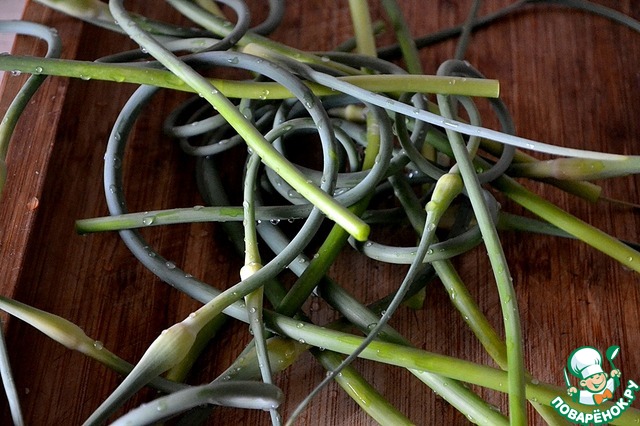 Here it is, my secret ingredient - garlic hands))) And I add in the dill sauce. Classic option - coriander and parsley.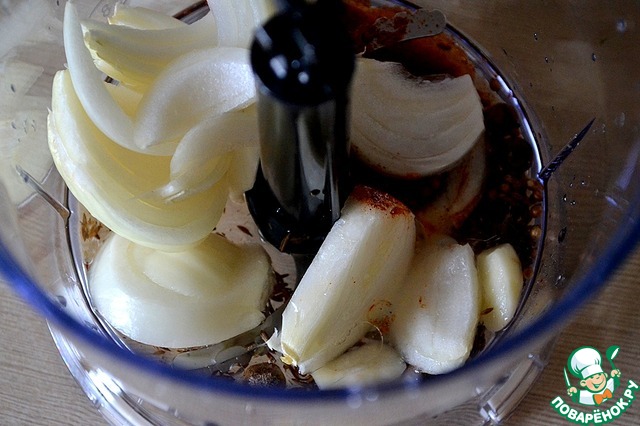 The whole recipe fit in one sentence - to blend))) But I will share with you some of the intricacies of that and just make the sauce - in a song) In the bowl of a blender put all the spices, onion, garlic and half of the vegetable oil, add lemon juice, soy sauce - Kikkoman favorite. We have enough of its salinity, salt can be added to taste.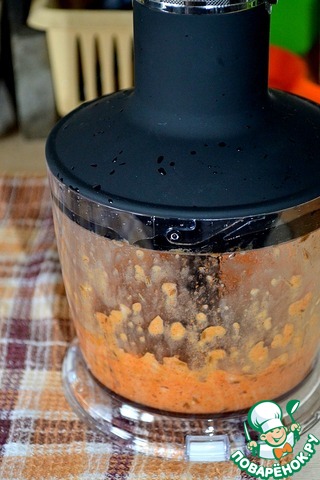 All whisk. Check to pepper, onion and garlic chopped as it should.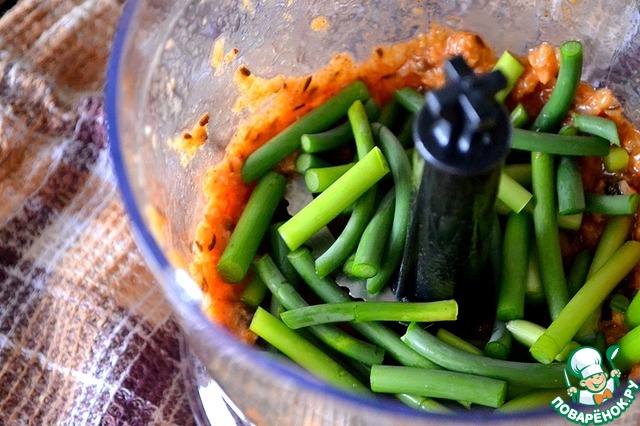 Add garlic arrows, cut in pieces. Whisk until grinding.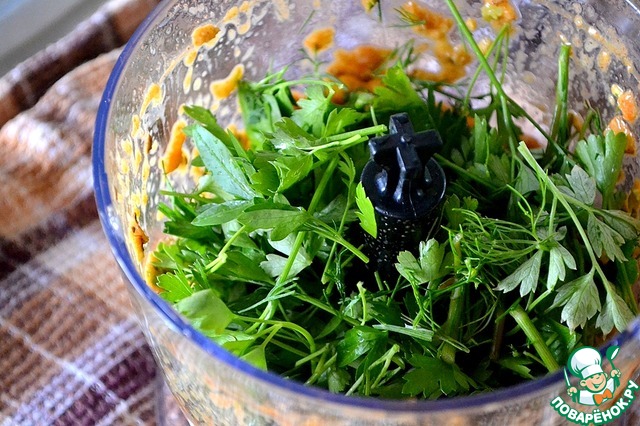 Put all the greens - cilantro, parsley and dill, remaining oil, and whisk just 5 seconds. The sauce should be felt the pieces of herbs.