Description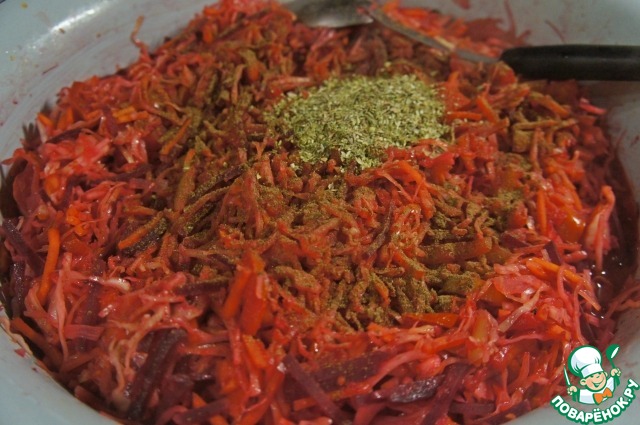 This billet I did before, in the perestroika era. Then somehow forgotten. And this year decided to make for my son. He lives in another city. Well, it was an easy, turns out a lot.
Ingredients
1200 g

1700 g

400 g

700 g

500 g

1500 g

300 g

2 Tbsp

1.5 Tbsp

6 piece

5 piece

1 pinch

1 cup

2 cup
//= Yii::t('app', 'Total calories: ') . $recipe['ingredients']['total_calories'] ?>
Cooking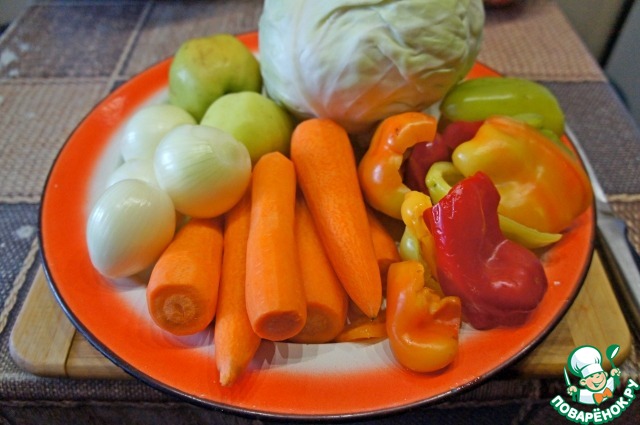 All the vegetables very carefully washed and cleaned. Weight vegetables already given in brushed form.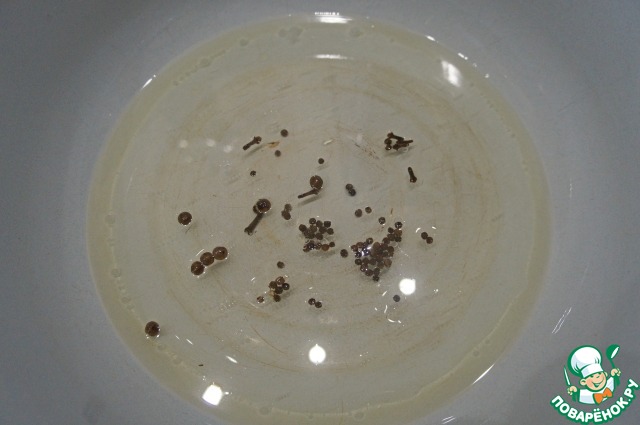 In a large bowl pour the oil and water, add spices. You can add to taste Bay leaf, parsley root or celery, if any.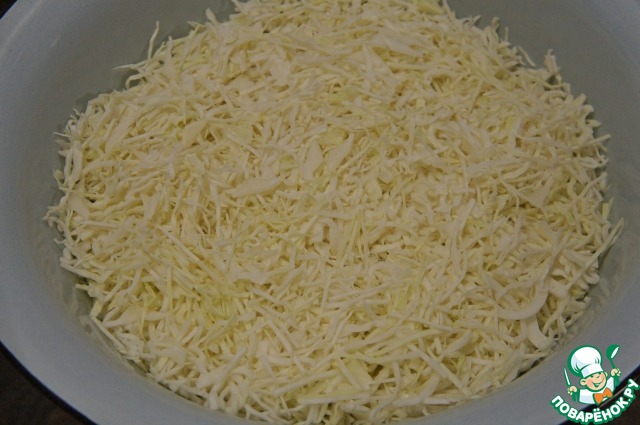 Next, begin to cut and put into a bowl the vegetables. Cabbage shinkuem strips.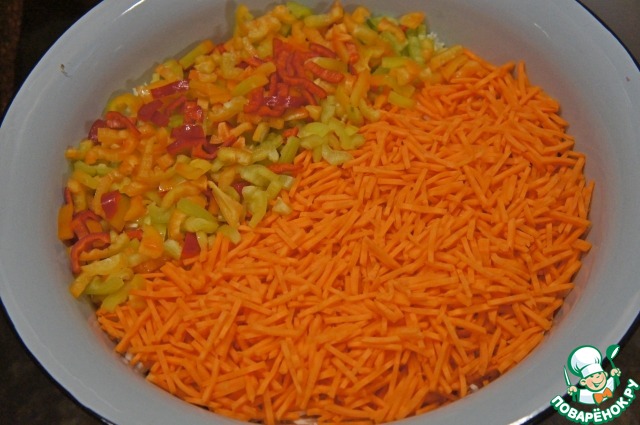 Carrots also shredded, pepper - lapicki.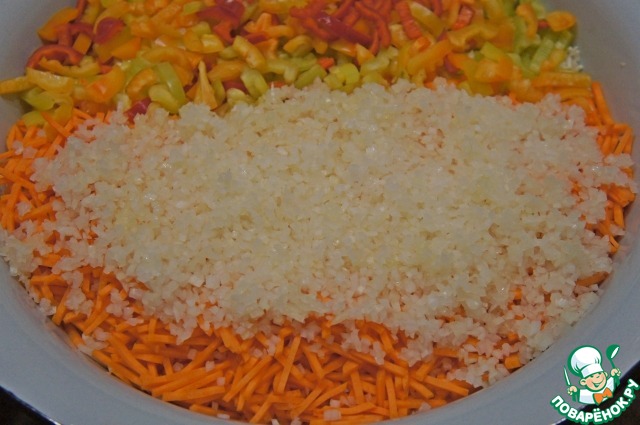 Bow arbitrarily, as you like. I cut small cubes.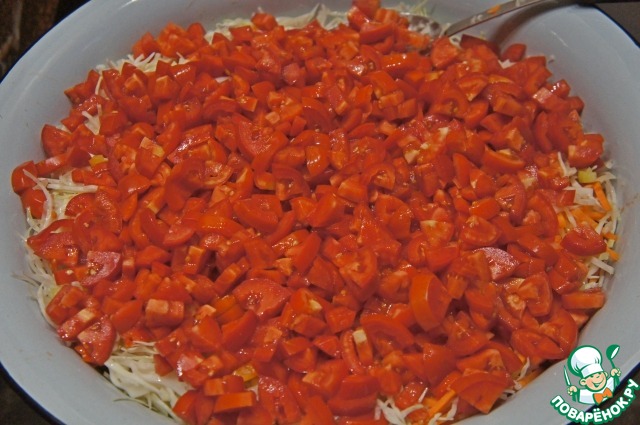 Then add chopped small cubes or slices of tomatoes.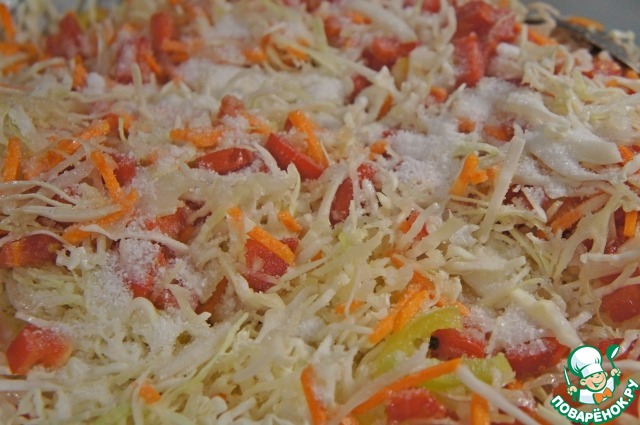 Add sugar and salt and mix everything thoroughly. During the mixing process, the vegetables will settle and there will be a place for beets.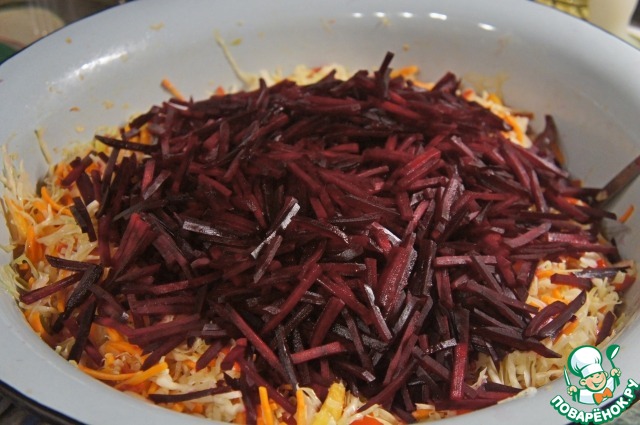 Beets should be pre-problanshirovat 15 minutes. Then slice it into strips and add to vegetables.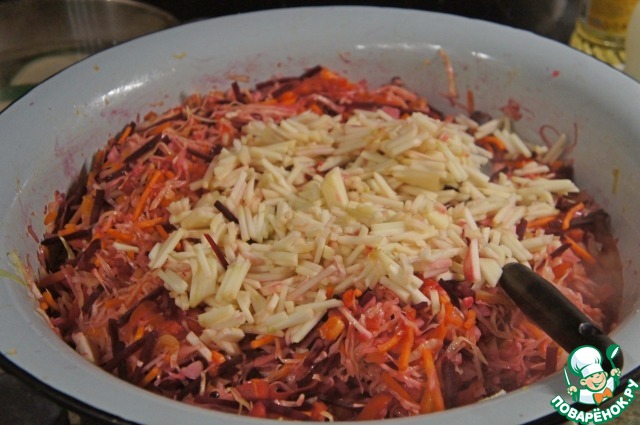 Last add the diced apples. They should be very acidic.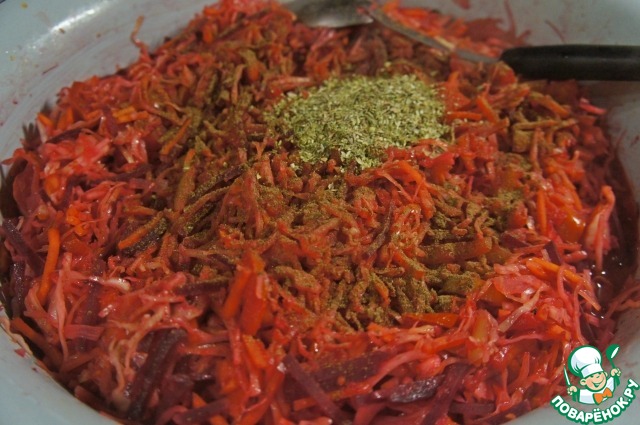 Add spices and herbs to taste. I added ground nutmeg, ground coriander and some dried herbs, can't remember now. Something came to hand. The pelvis is put on fire and bring to boil. Cook over medium fire, stirring occasionally for 30 minutes. If the apples aren't too sour at the end of cooking pour 1 tsp of vinegar and boil for another 5 minutes.