Description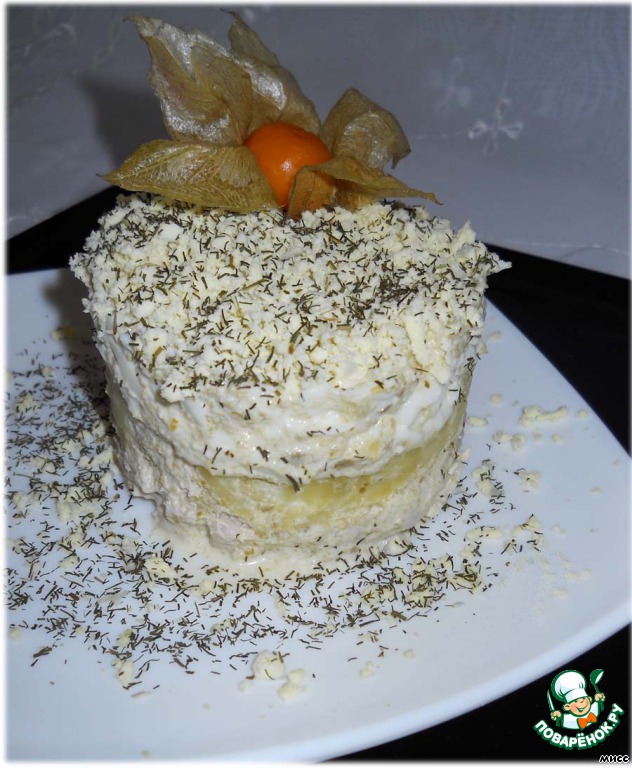 Delicious, hearty salad with a light sharpness. This beautiful table in celebration and in everyday life. The recipe for this dish was posted on the website in 2008 by user Elena110 called "Salad "Bear in the North"" and is illustrated with me in the framework of "Coloring".
Ingredients
300 g

4 piece

4 piece

200 g

200 g

100 g

100 g

2 tsp
//= Yii::t('app', 'Total calories: ') . $recipe['ingredients']['total_calories'] ?>
Cooking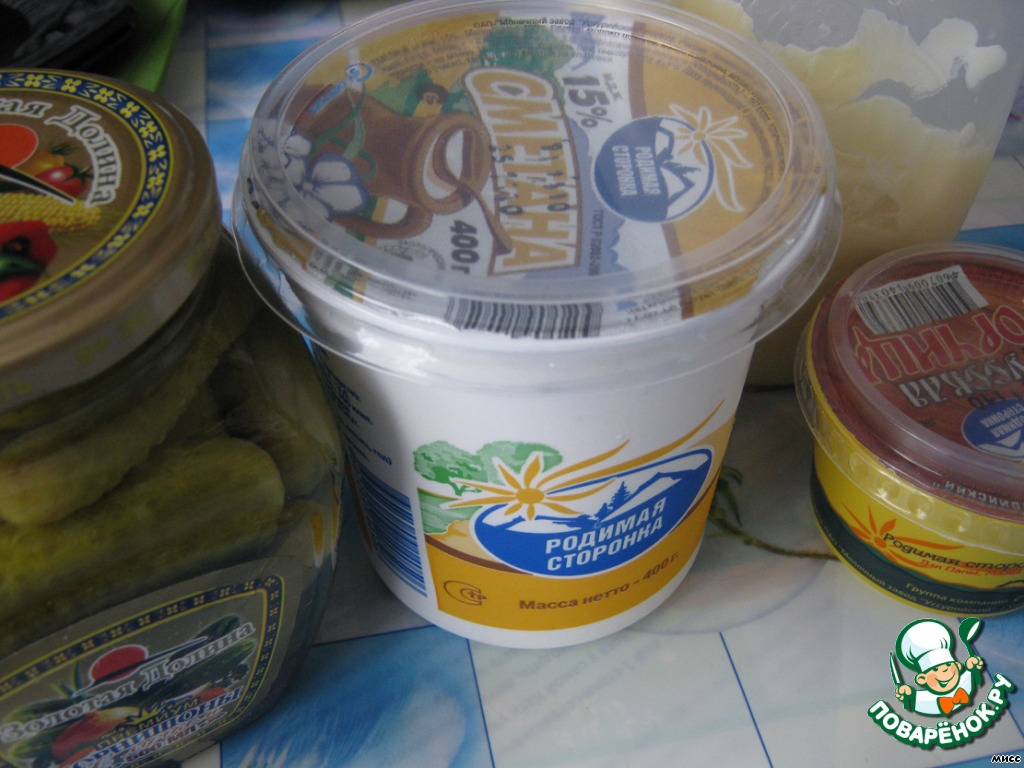 In this salad the main thing - the sauce. With it we'll start. This is a set of necessary ingredients for the sauce.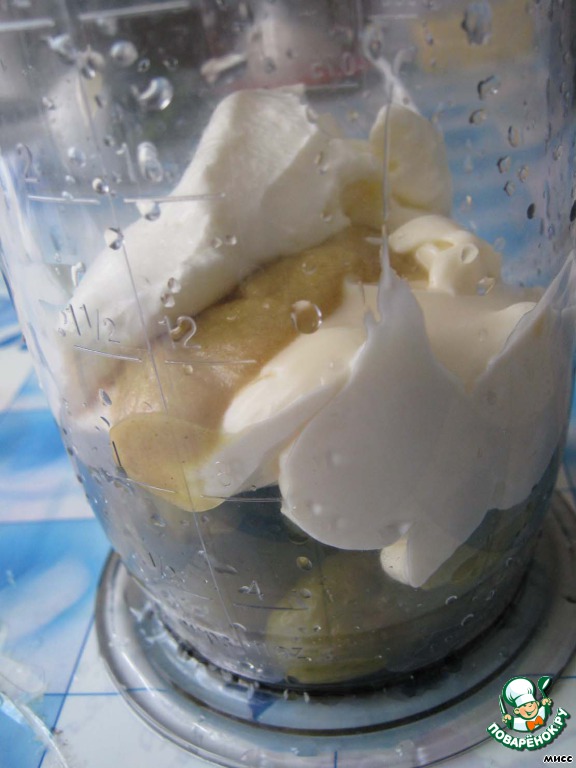 In a blender downloadable cucumbers, mayonnaise, sour cream, mustard. Grind cucumbers and mix everything.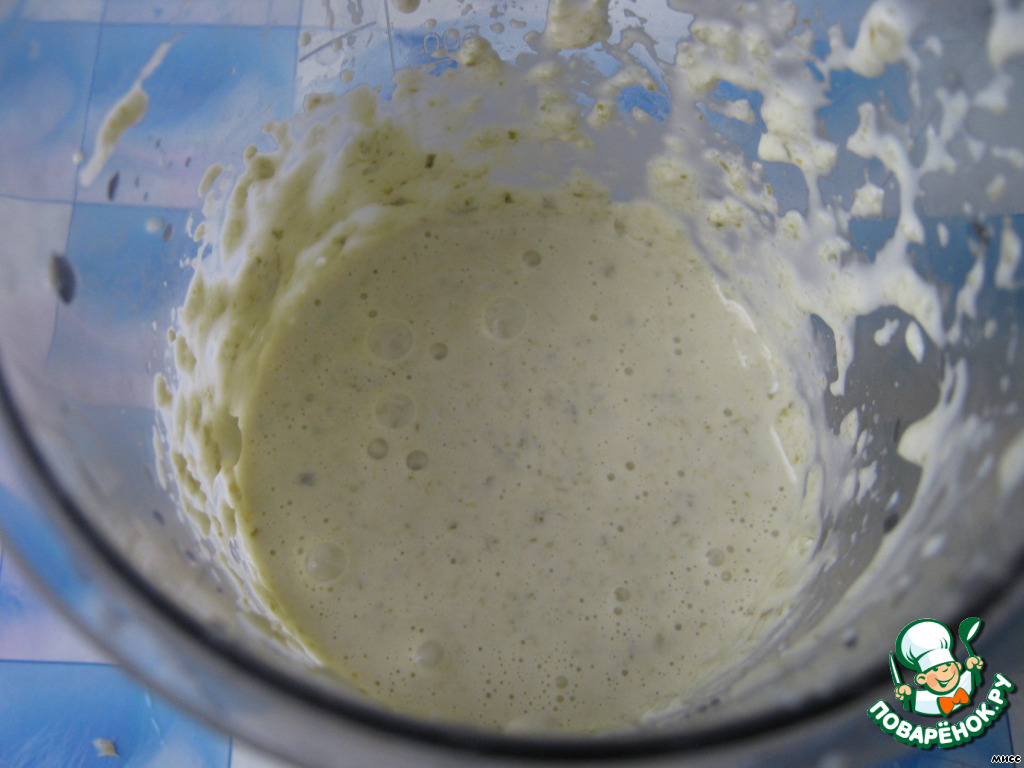 The sauce is ready.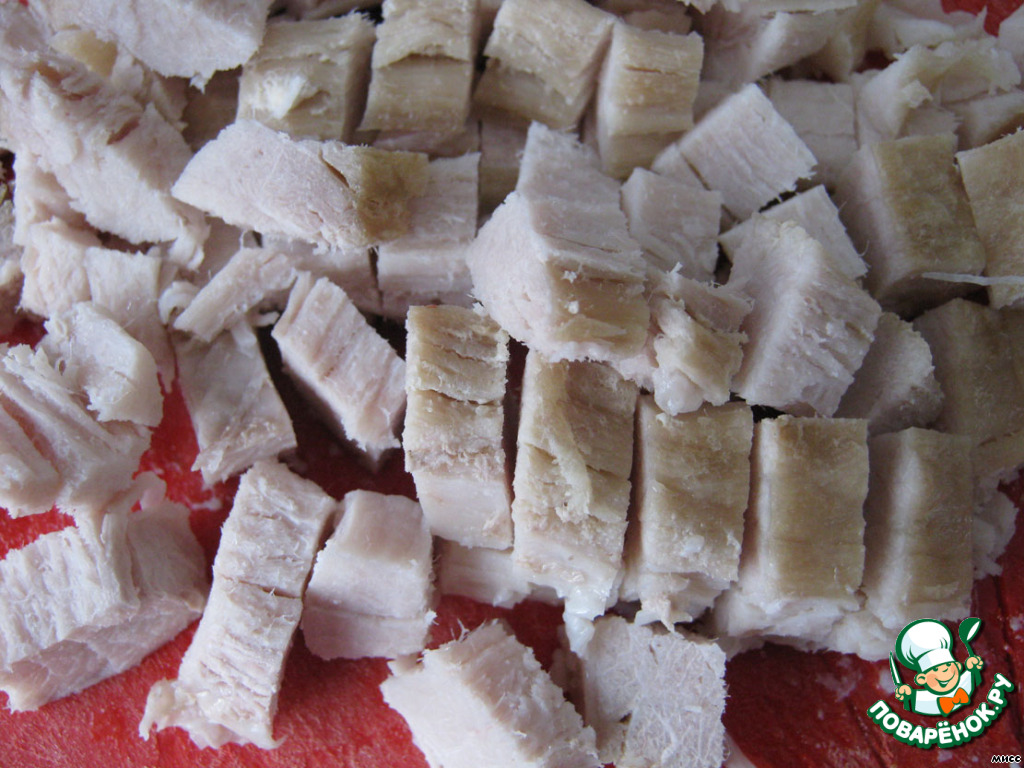 Cut into cubes boiled pork.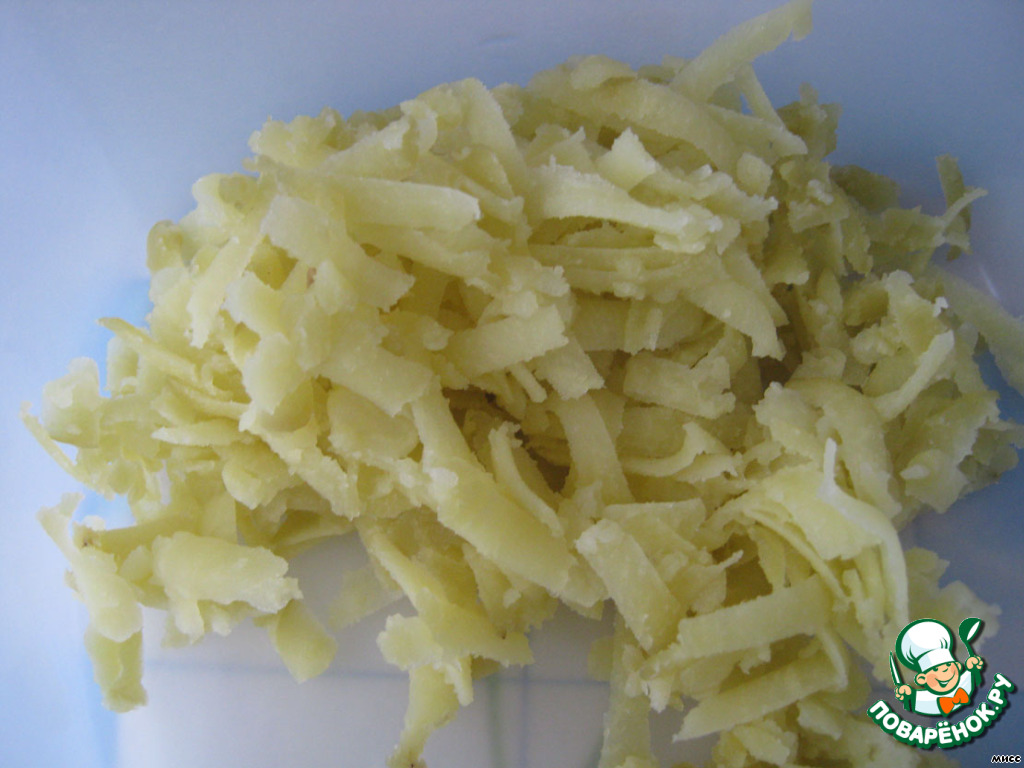 On a coarse grater RUB boiled in "uniform" potatoes.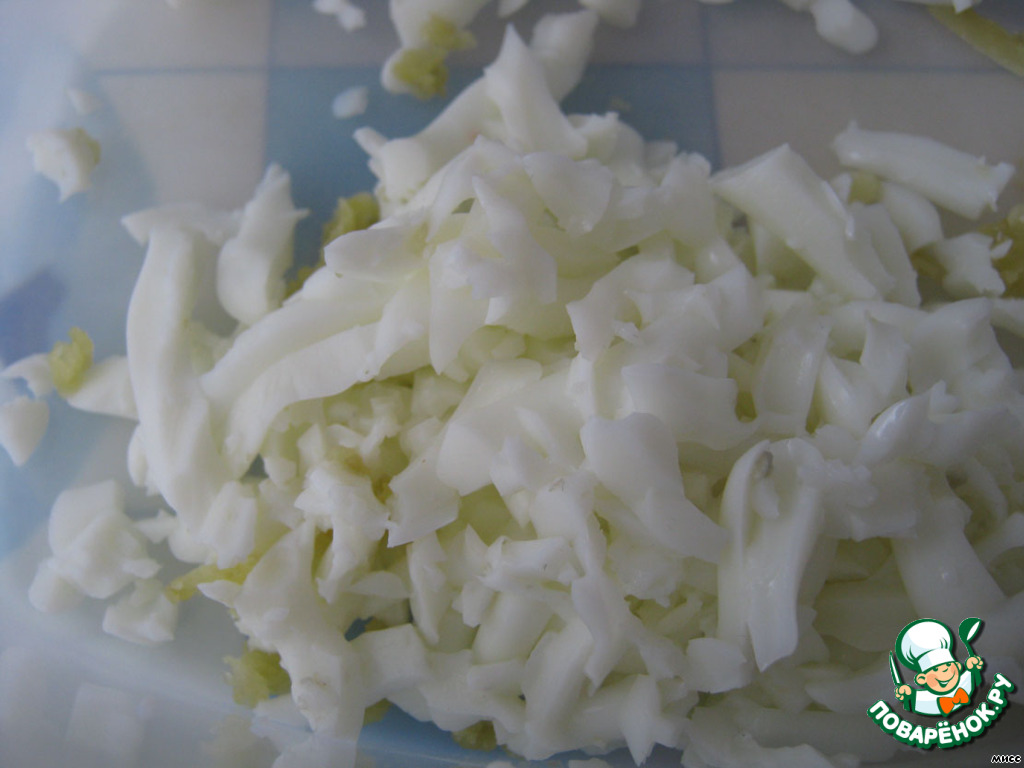 First, grate on a coarse grater protein hard-boiled eggs, yolk deferred.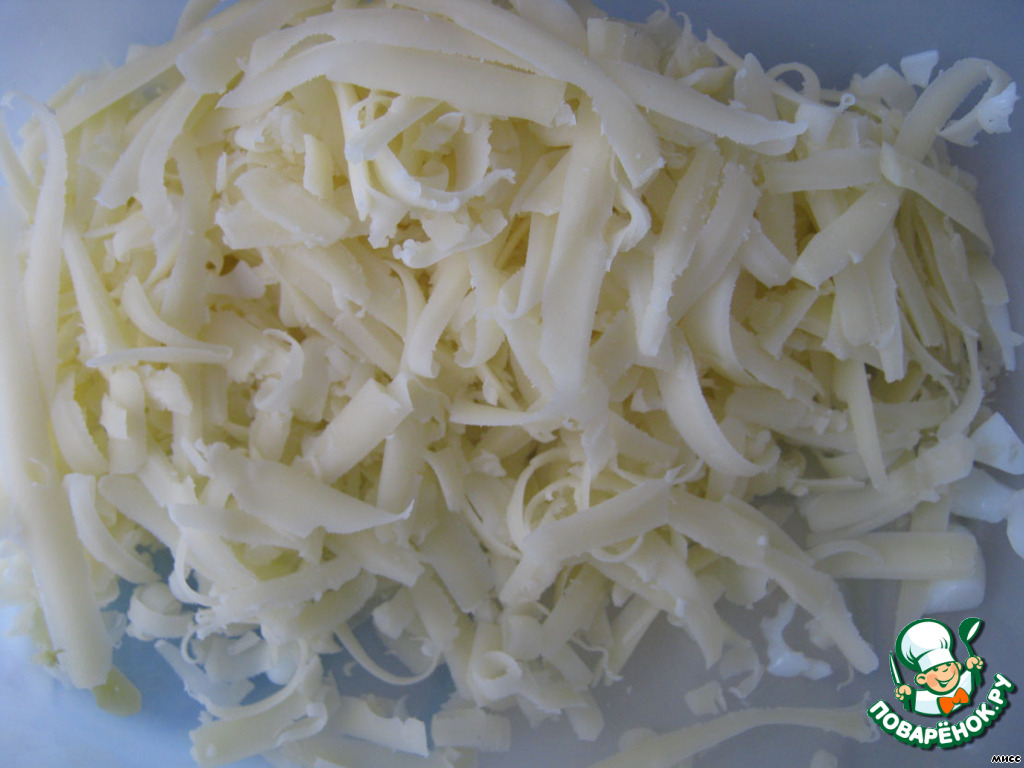 Also grate the cheese coarsely.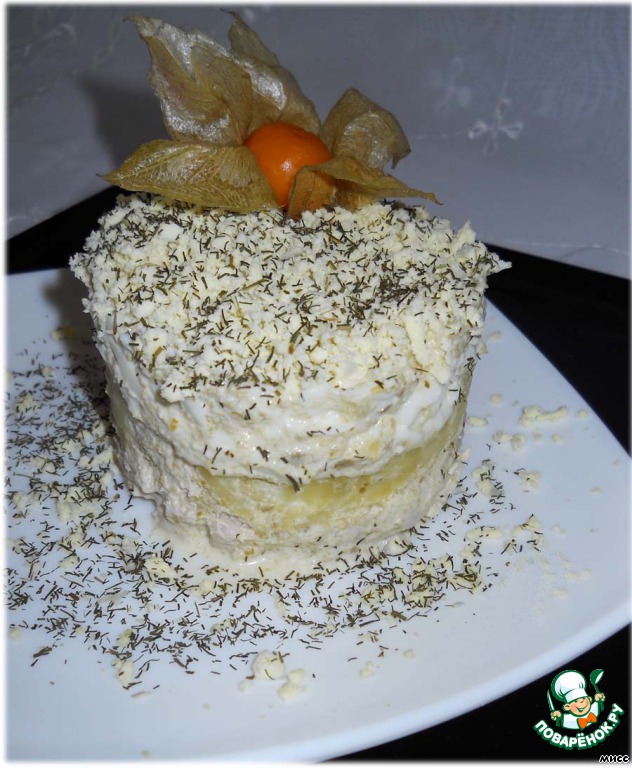 Next, a salad of stacked layers. Right in a bowl, and can be done in batches. The first layer of pork, pour the sauce. The second layer - the potatoes and gravy. The third layer is the white of an egg, sauce. Fourth layer - cheese, and sauce again. On top on a fine grater RUB the yolk of the egg. The top was decorated with physalis and dried dill.