Description
First I want to explain why "pie Cake". First, is the pan, very fast, "lazy" option, so I took it, after all, for cakes. Well, in appearance and delicate, moderately sweet taste, after all, cake. All the same, choux pastry and another option-made it quick and delicious!!! Why "Friendship Bracelet"? The day before yesterday received a letter from the Ira, the cook fene4 ka. She asked if I was doing this test (which I recommend) cakes. So I went into the kitchen itching to try immediately and not lose time. Thought for a while, to complicate things there wasn't. Choux pastry + custard of available products. That's why I called this, albeit simple, but very tender and tasty cake "friendship bracelet". This is Irina's idea, thank her! Think me this cake now comes to the rescue again! Maybe useful for cooks who don't like to bother with baking or just don't have the oven. No claim to originality. To surprise someone no goal. The recipe is very simple.
Ingredients
350 g

300 ml

3 Tbsp

1.2 cup

0.5 tsp

4 piece

2 cup
//= Yii::t('app', 'Total calories: ') . $recipe['ingredients']['total_calories'] ?>
Cooking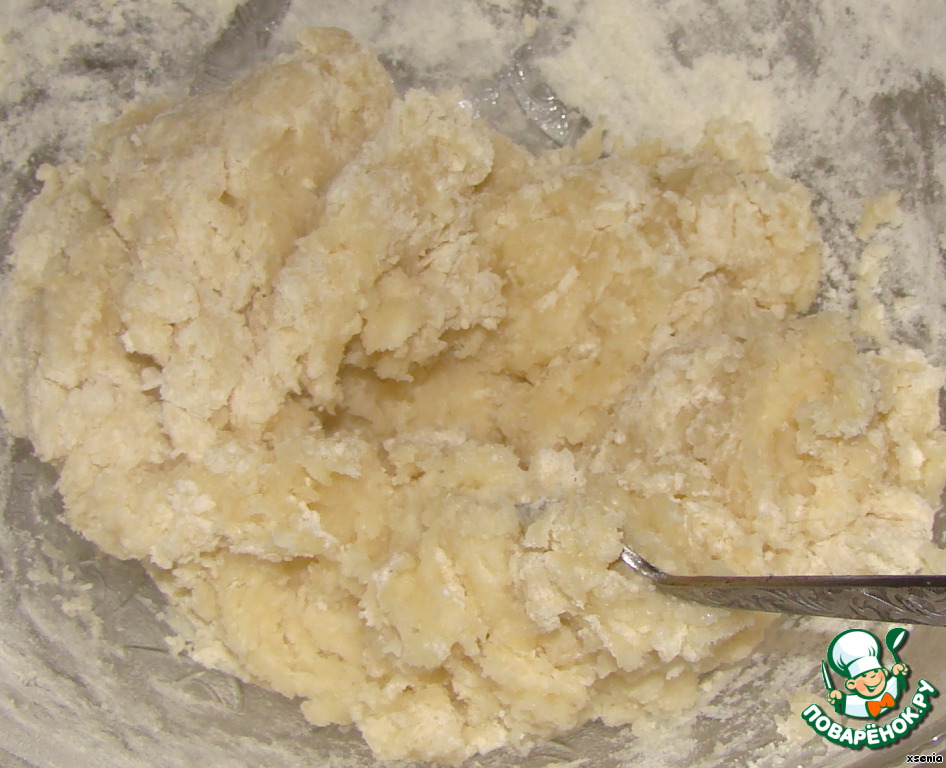 Hello!!! Well, in General, to add I have nothing more to say in the description )). Thanks again Ira for a great idea. Yes.. and I want to add that better prepare the day before. That is, to soak the cake. I was cooking in the evening, at night, left to soak. Dough is familiar to most. But, as always, repeat the process. 300 ml of water (about half Cup) + 3 tbsp sugar + 3 tbsp vegetable oil bring to a boil. Remove from the heat and immediately (no time waiting for it to cool) mix with 300 gr. flour (about a little less than 2 cups). Brew the dough. CAREFUL, IT'S HOT!!! Mix first with a spoon,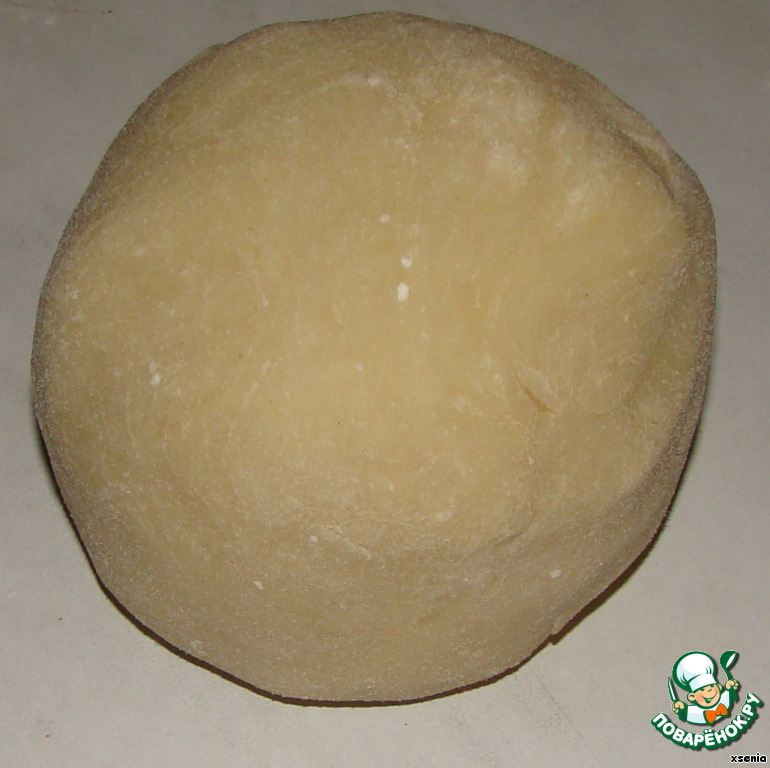 Then, gameseven hands. If you have not deviated from the prescription, took the exact amount of ingredients, the dough will be soft and elastic.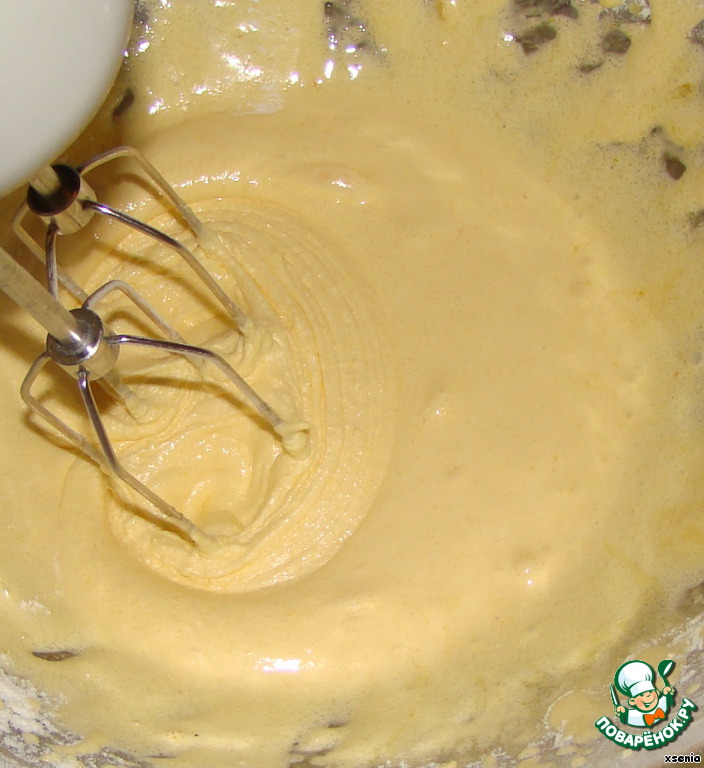 The dough should cool down, and we, in the meantime, cook the cream. RUB the yolks white with the sugar and vanilla sugar. Add 3 tbsp flour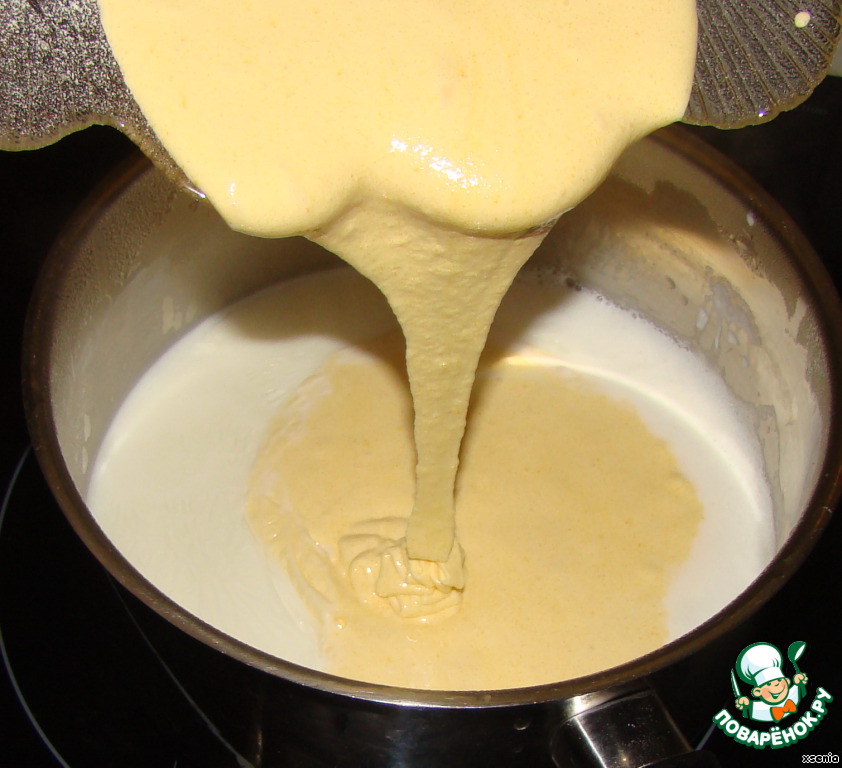 Heat up the milk. Add our yolk mixture. Bring to a boil, stirring constantly. The cream should thicken. Put the finished cream in a cool place, let cool.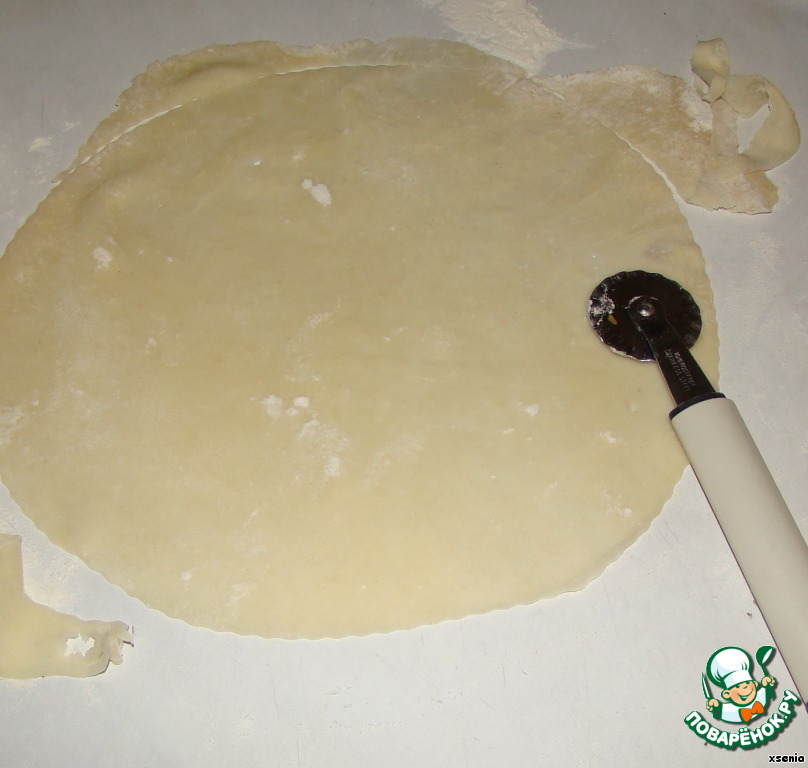 We go back to the dough. Divide the dough into smaller sections. Roll out each piece into a very thin pancake, cut the excess. Pellet roll out to size of pan. I have a pan diameter of 30 cm, there are 12 cakes. Once again I remind you that tortillas are very thin as pita bread.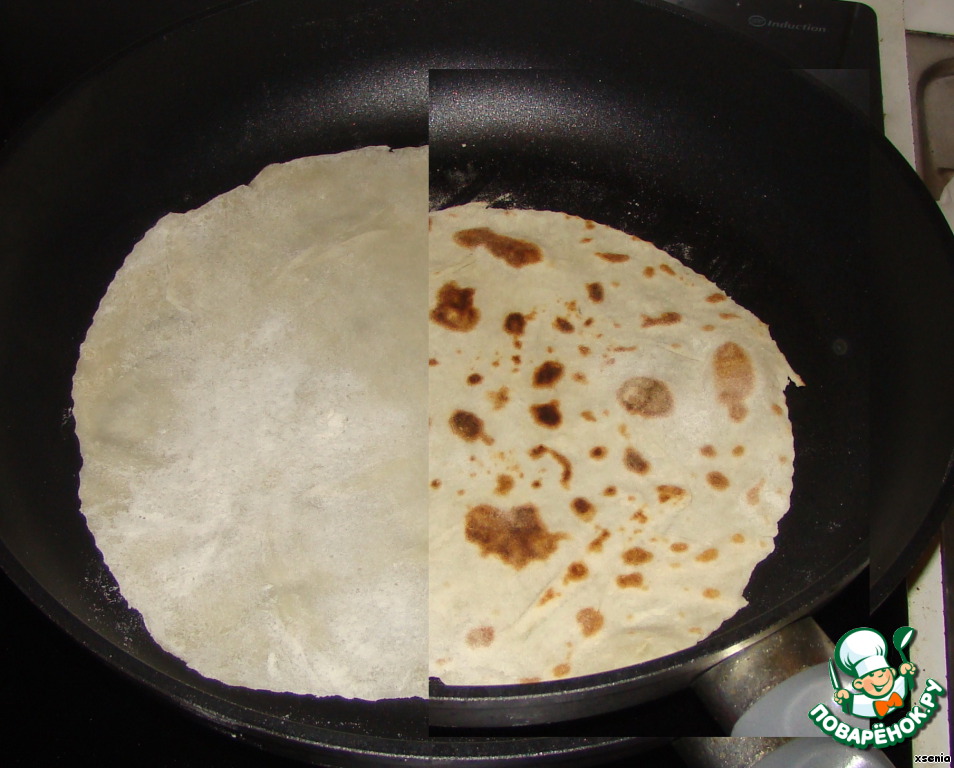 Heat up the pan. Fry the tortillas in a DRY frying pan, literally, 15-20 seconds on each side.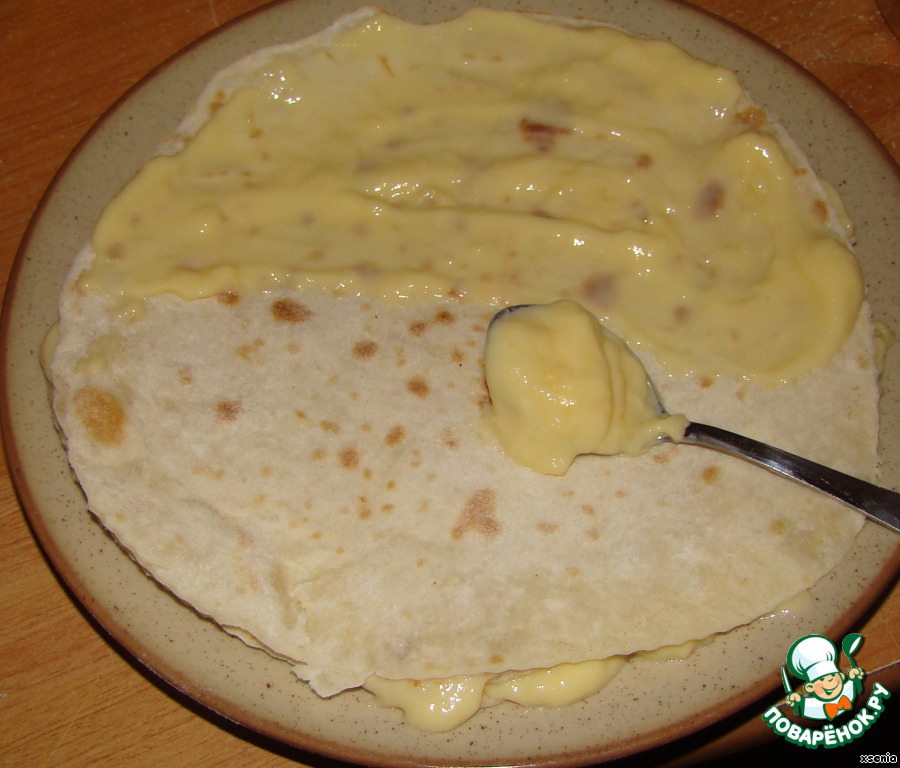 Left to miss each flapjack cream. And give the cake to soak.
On top I sprinkled chocolate roasted chopped almonds and sprinkled with icing sugar. Bon appetit!