Description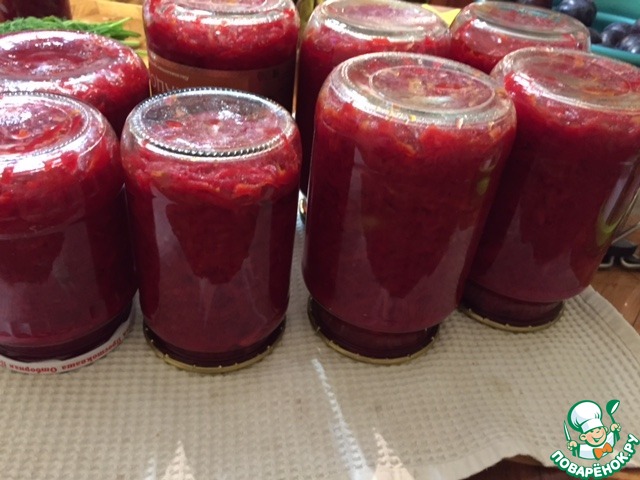 Dressing for borscht from dear old dad)) is also suitable as a side dish to meat, to pasta and potatoes. Simply delicious!
Ingredients
2 kg

2 kg

2 kg

2 kg

700 g

600 ml

200 g

130 g

130 ml

20 piece

5 piece
//= Yii::t('app', 'Total calories: ') . $recipe['ingredients']['total_calories'] ?>
Cooking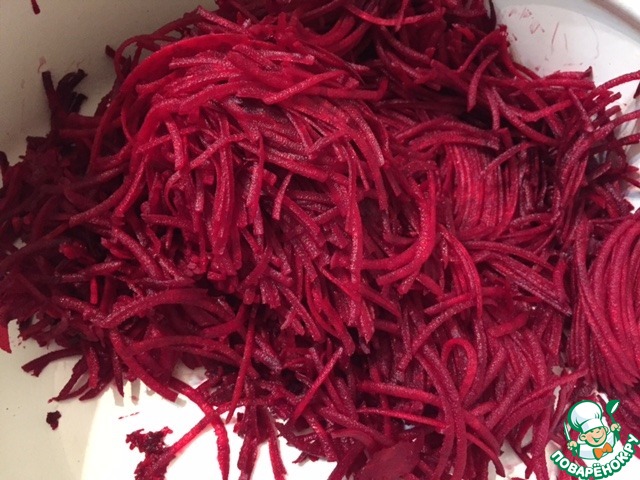 Prepare all the peeled vegetables and grind in food processor or cut into fine strips, that's the way...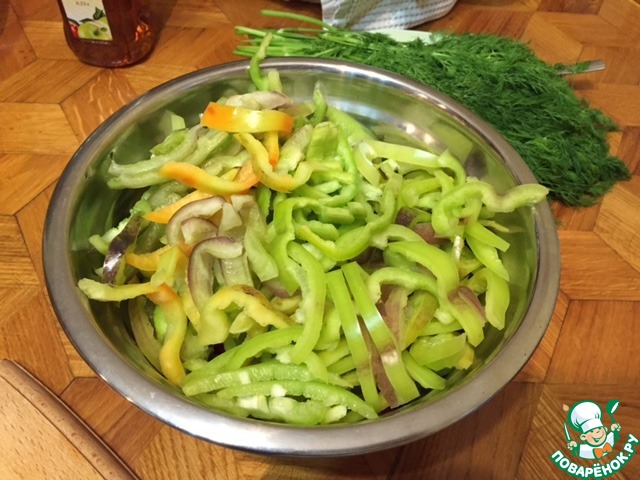 Pepper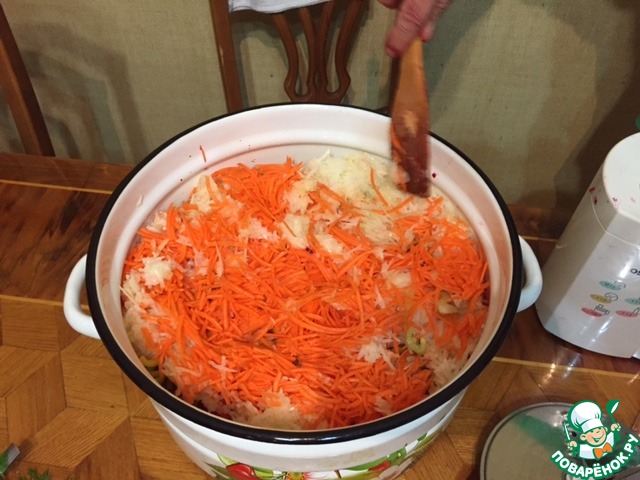 Carrots with onions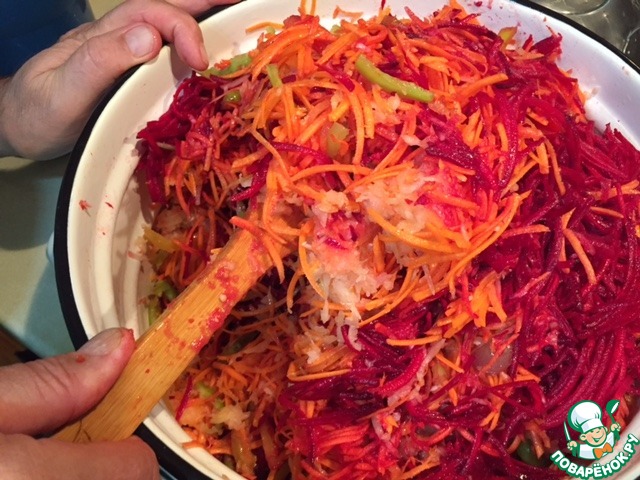 All placed in an enamel pan, mix evenly, add the oil, vinegar and water. Put on medium heat. After a selection of juice, turn up the heat and stir until boiling.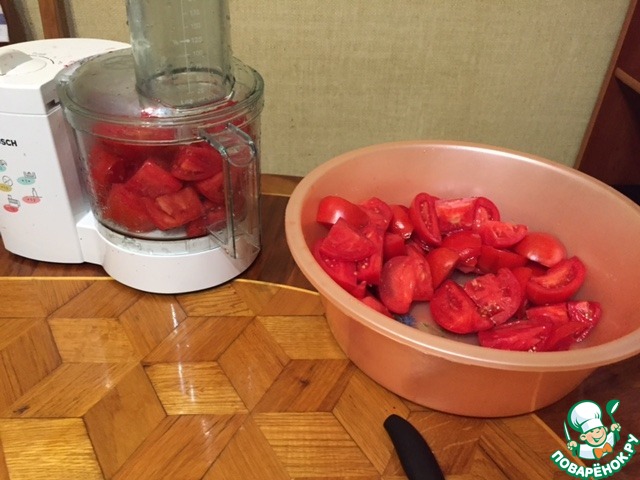 Grind the tomatoes with the skin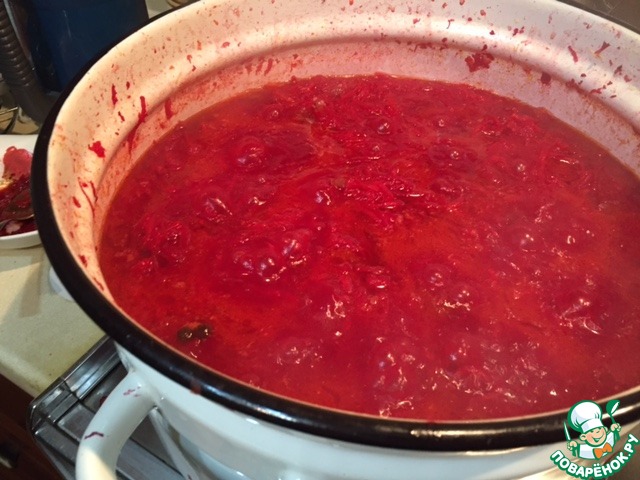 And pour tomato juice + salt, sugar, allspice and Bay leaf. Simmer for 40 min.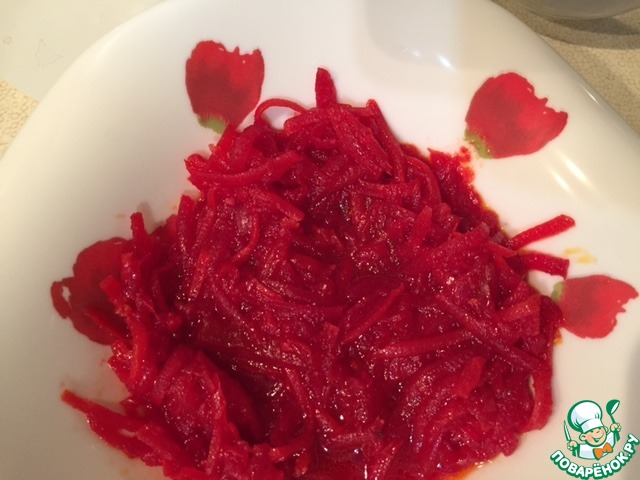 Here is our spravochki. Help yourself!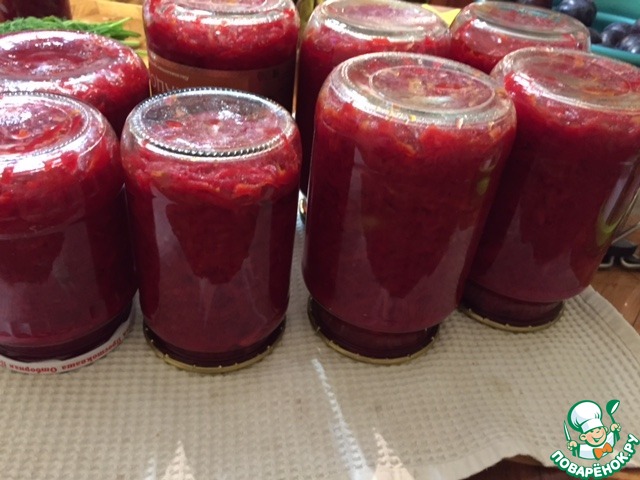 Well and turn the jars the way You normally would. In the photo the output of the filling of this amount of ingredients.