Description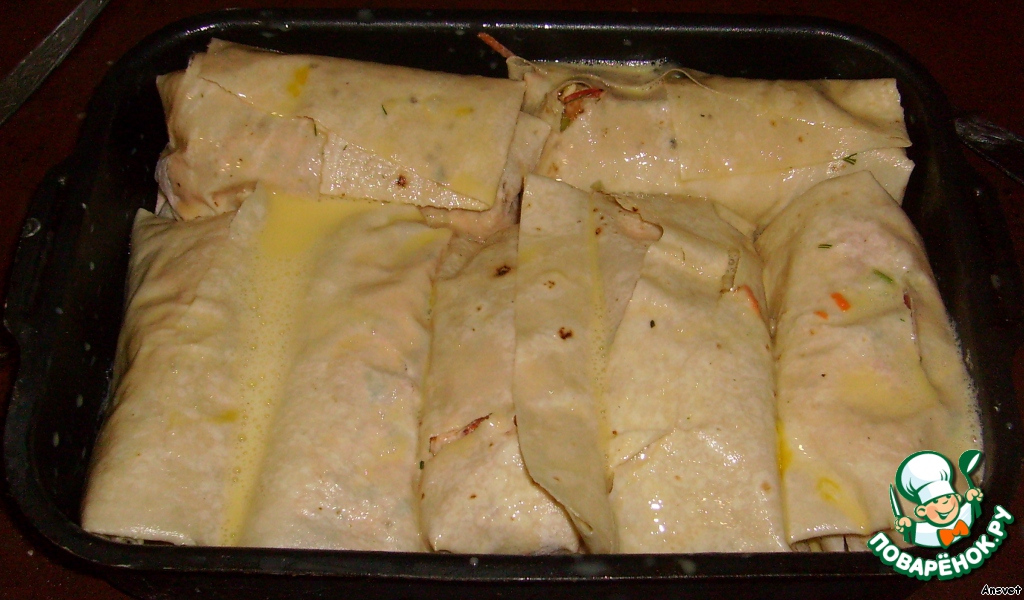 Dish obtained from a mixture of recipes published on this website. If you think that repeated, it will remove.
Ingredients
3 piece

1 piece

150 g

1 piece

1 piece

1 piece

1 coup

1 piece

2 piece

50 g
Cooking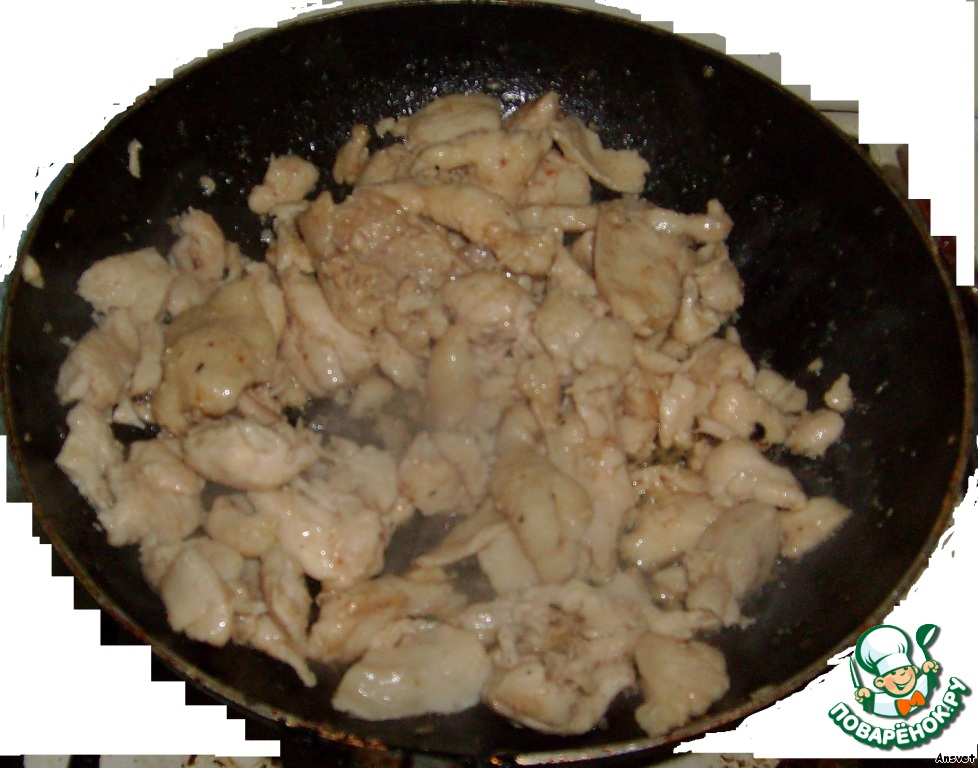 Remove the skin, together with fat from the bacon, and fry on the pan until the lard melting. Detachable fillet with bacon, finely chop and fry in melted fat over high heat until soft. If fat is not enough, then add a splash of vegetable oil.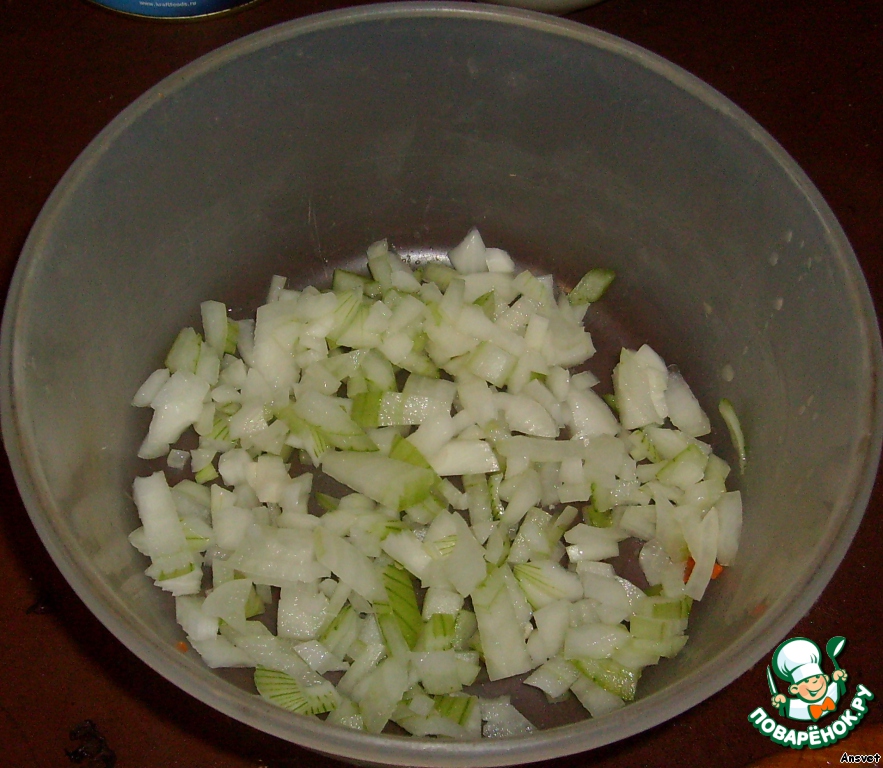 Chops up onions.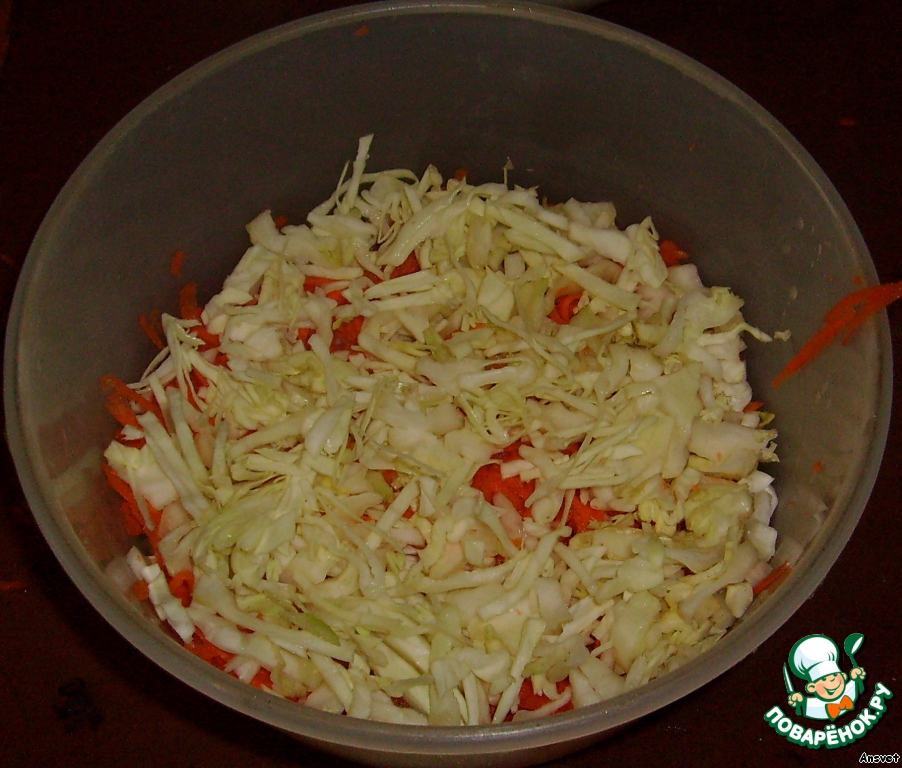 Add the diced cabbage.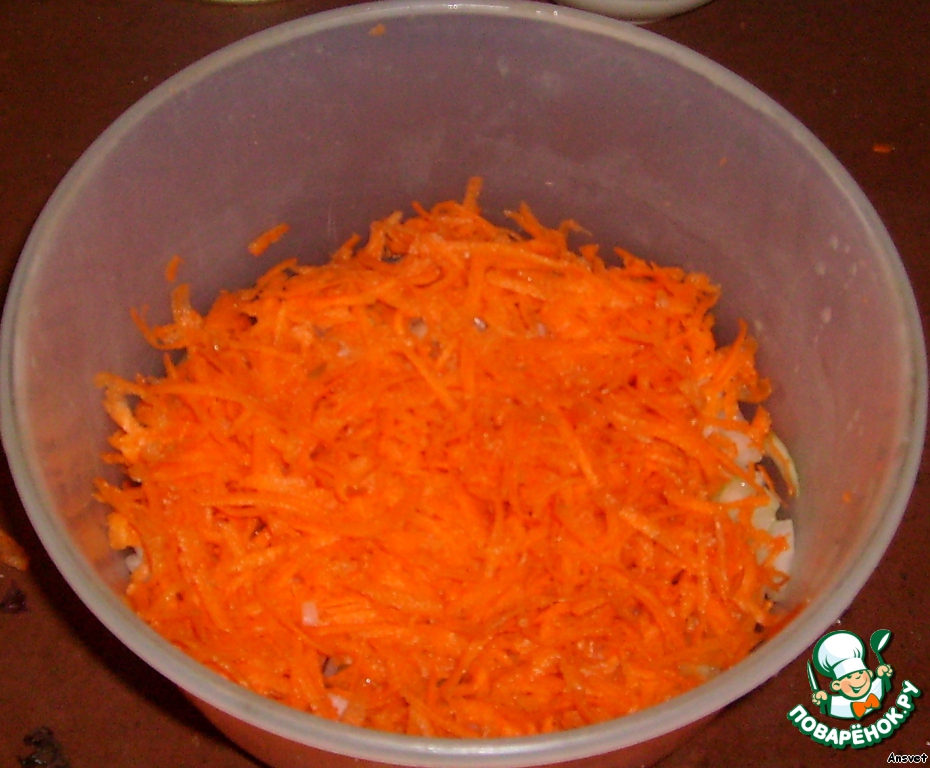 Three carrots on a grater.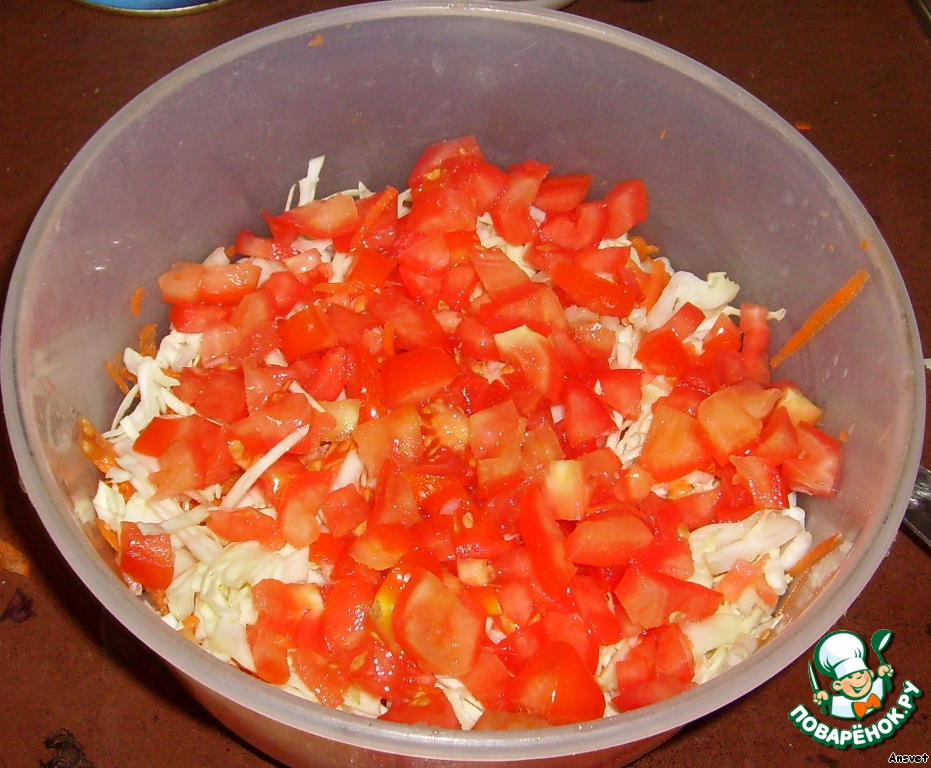 Add the chopped tomato.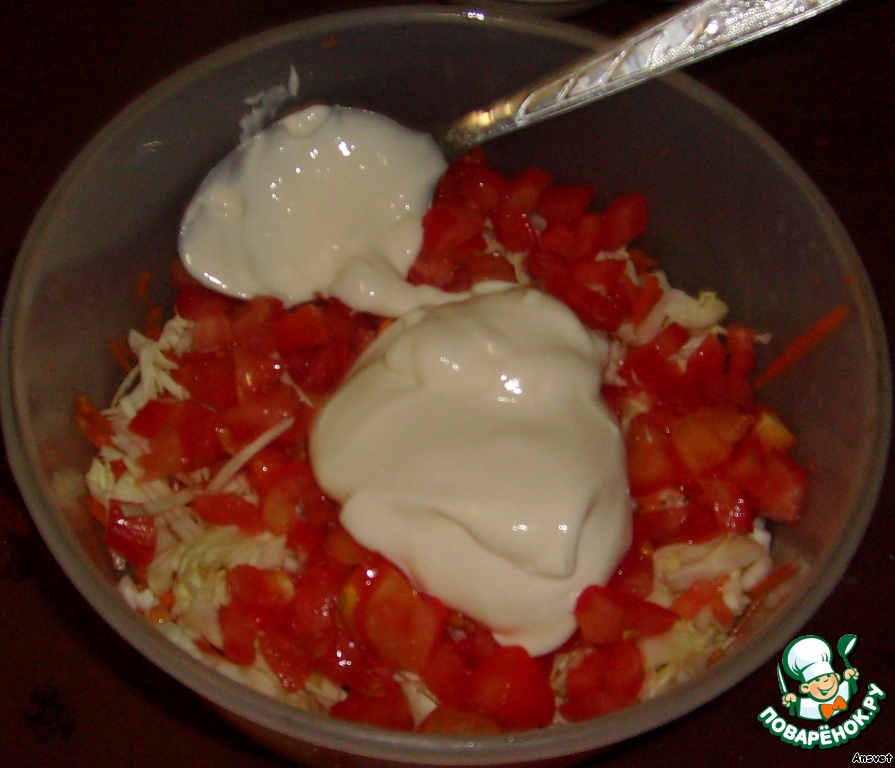 Cheese.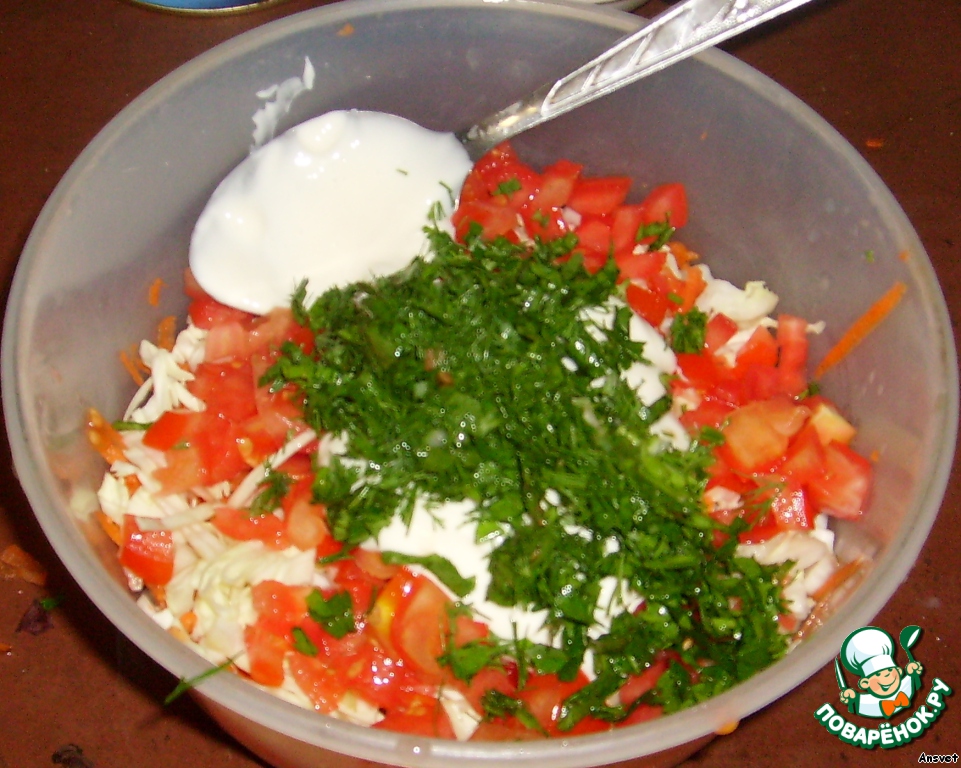 And greens. Salt, pepper. Stir well.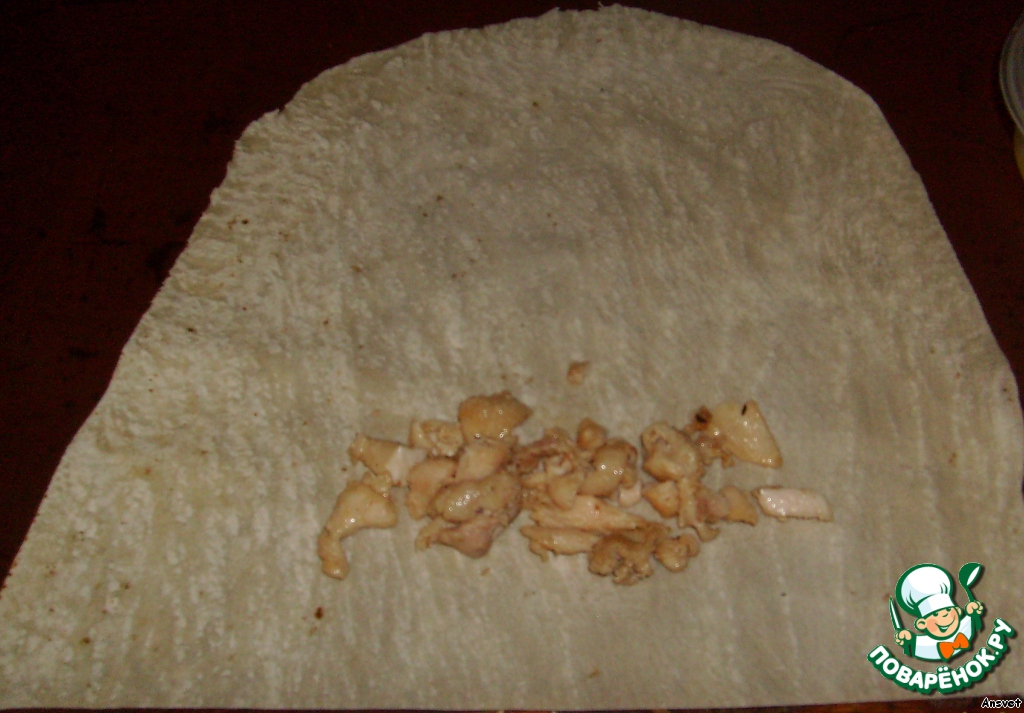 Cut pita bread in half. Put on half of the lavash a little chicken.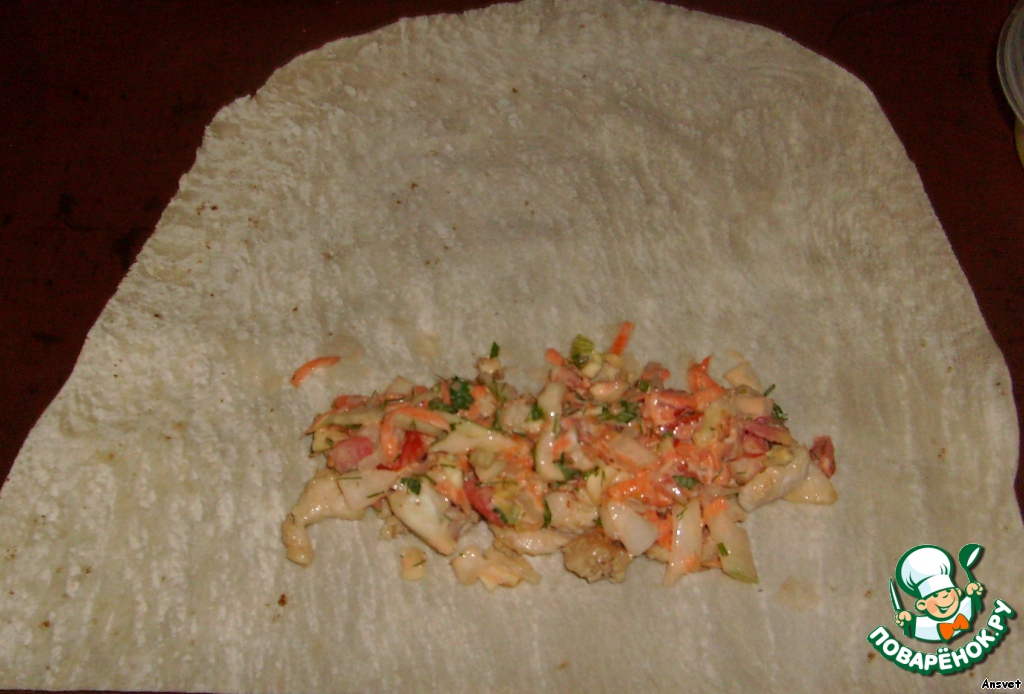 On top of the same vegetable mixture.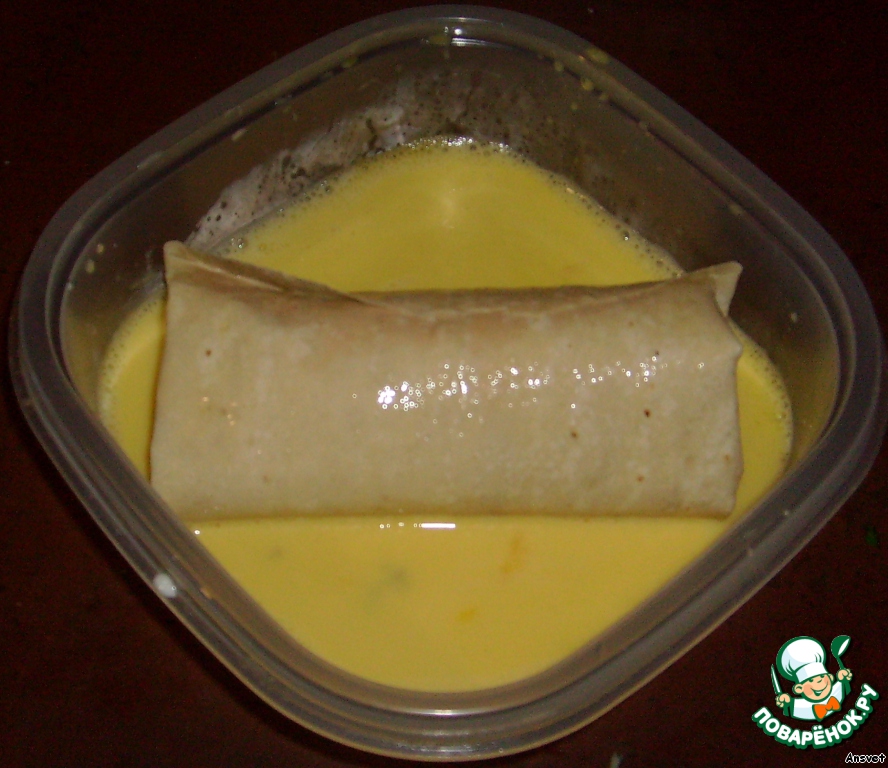 Collapsible roll, podrachivaya region. Whisk eggs with milk. And in this mixture carefully dip our spring rolls.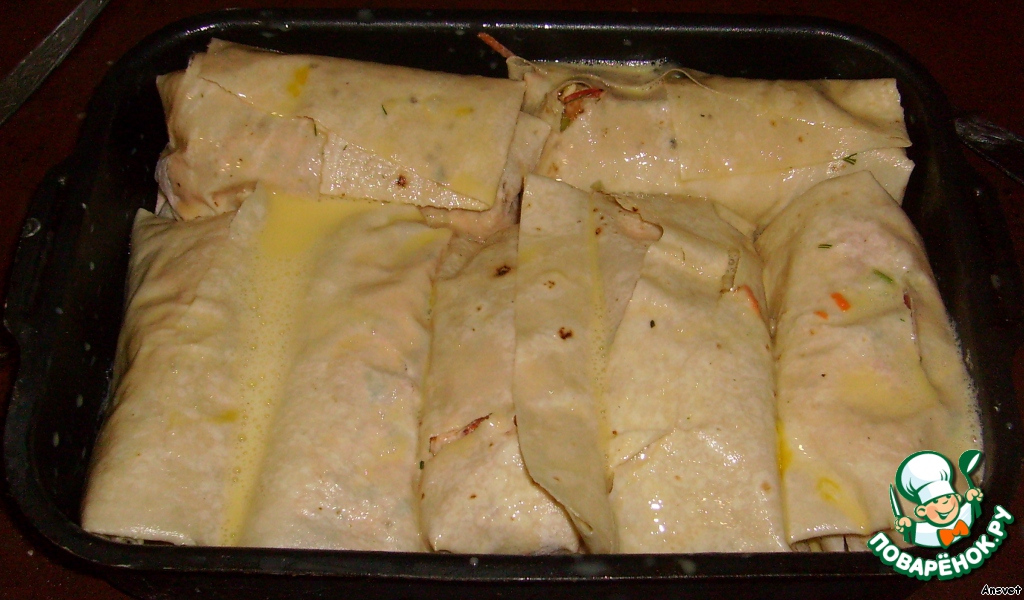 Spread on a baking sheet, pour the remnants of the egg mixture. And into the preheated oven for 30-40 minutes at 75% power.