Description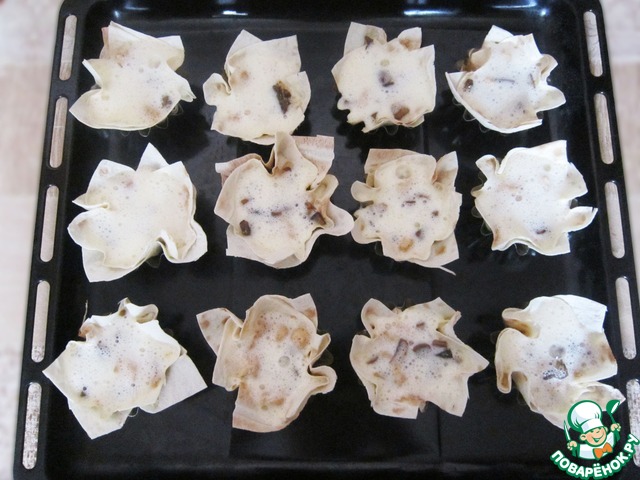 This is a favorite dish of my family for the holiday. On the table look delicious and original. Out hearty and delicious. I advise you to try!
Ingredients
1 pack

3 piece

200 g

400 g

400 g

1 handful

150 g
Cooking
Chicken fillet finely chop, fry in vegetable oil without smell until lightly Browning, add spices to taste: salt, pepper, paprika.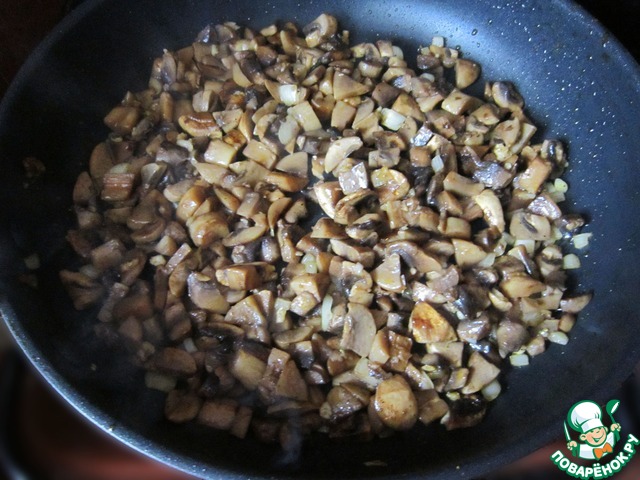 Mushrooms finely cut, fry with chopped onions in vegetable oil, season with salt and pepper at the end for 1-2 minutes add 2 cloves garlic, missed through chesnokodavku. After obzharivanija mix fried chicken fillet.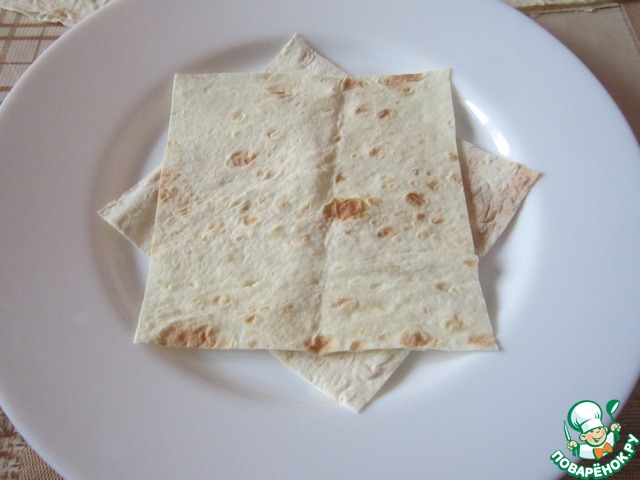 Pita bread cut into equal pieces of size 10 × 10 cm 1 basket need 2 slices of pita bread. I made 12 servings. The result: 24 of the square.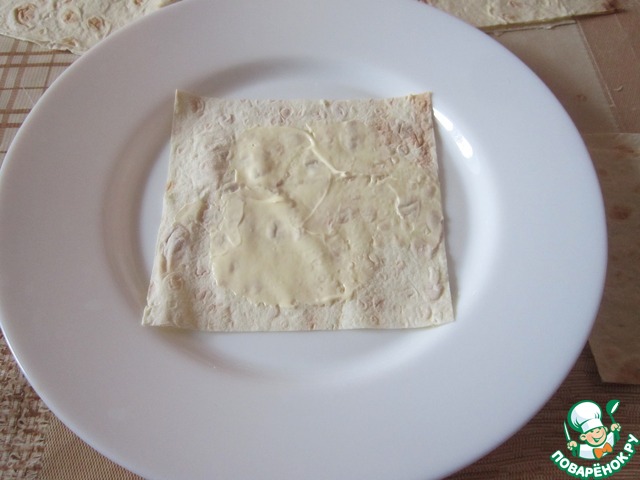 Square spread mayonnaise "Maheev".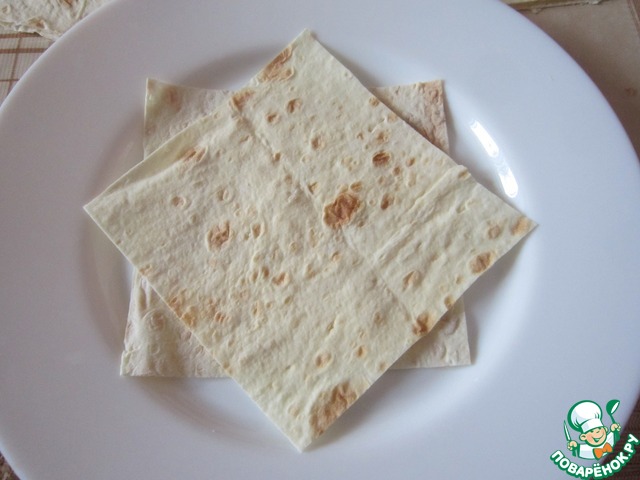 On it lay a 2nd empty squares and press firmly.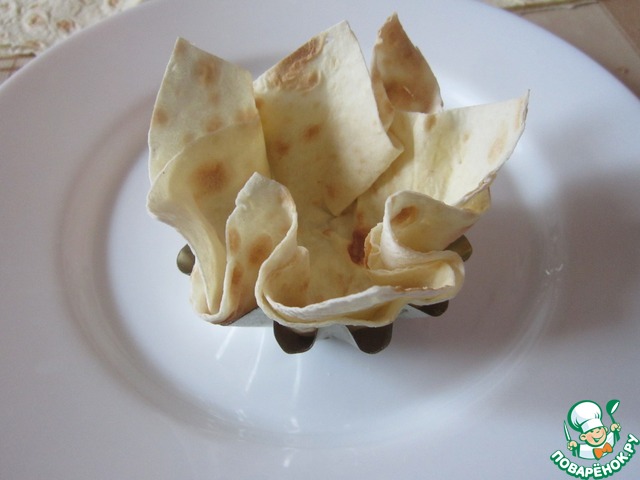 Thus to fill all the molds.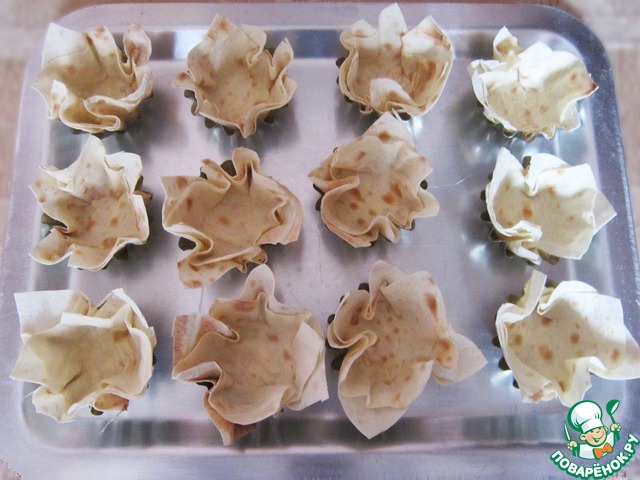 I have 12 pieces.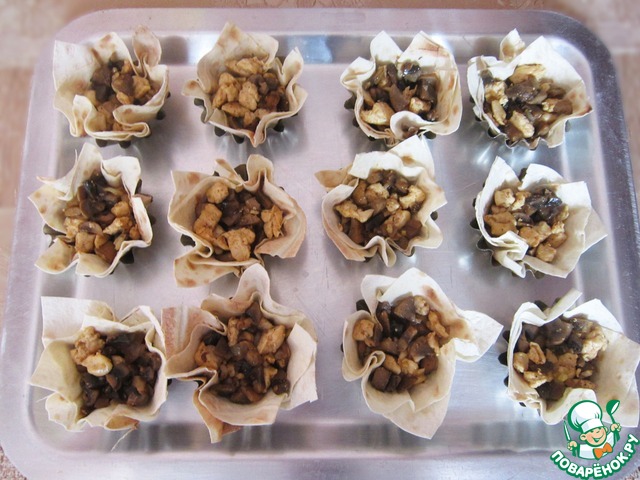 Fill baskets with pita bread filling.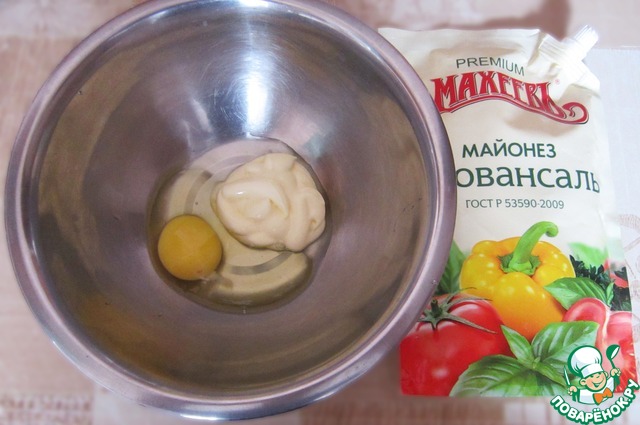 Prepare the sauce: in 4 molds will need 50 gr. of mayonnaise and 1 egg, 12 Cup muffin consequently 150 gr. mayonnaise and 3 eggs.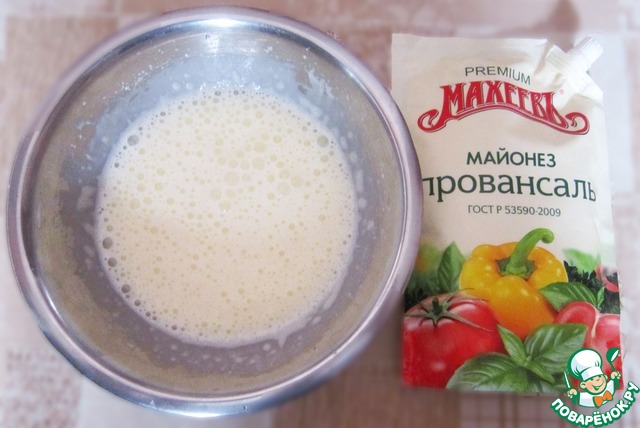 Beat with a mixer in a magnificent foam.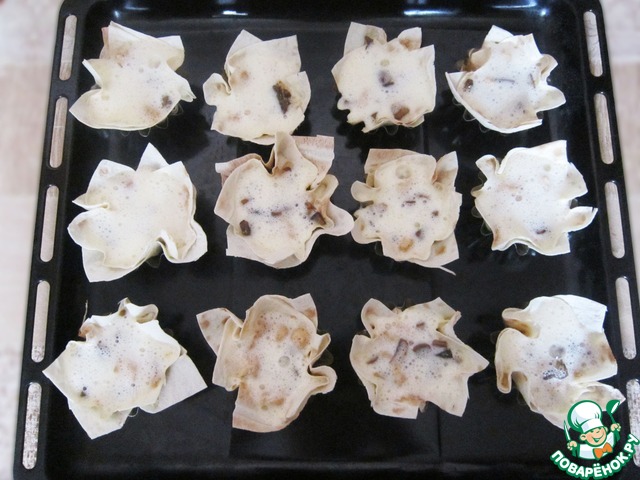 Baskets pour the egg mixture. Bake in a preheated 180 degree oven for 20 minutes. 5 minutes before cooking, sprinkle with grated cheese. Serve, garnished with parsley.