Description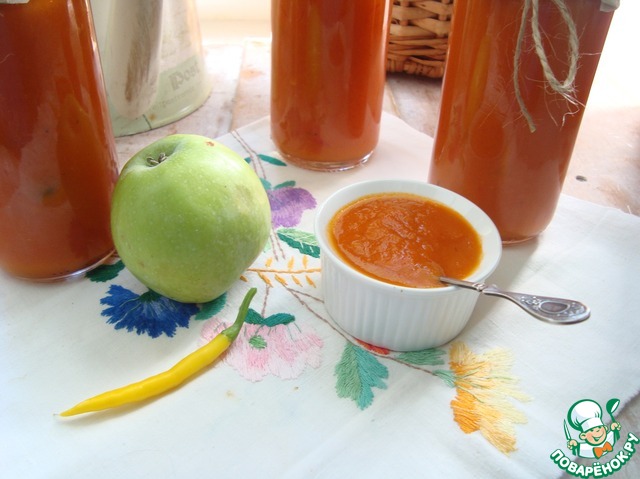 Just didn't know what to call it! And ketchup are similar, and Lecho, and a vegetable caviar!!! Everything turned out spontaneously. Too close, not wanted, and had so much we two can eat. Originally wanted just a jar to cook, as they say, "just this once."
Ingredients
4 piece

1 piece

1 piece

1 piece

1 piece

1 piece

100 ml

5 Tbsp

1 Tbsp

5 piece

1 piece

2 Tbsp

1 tooth
Cooking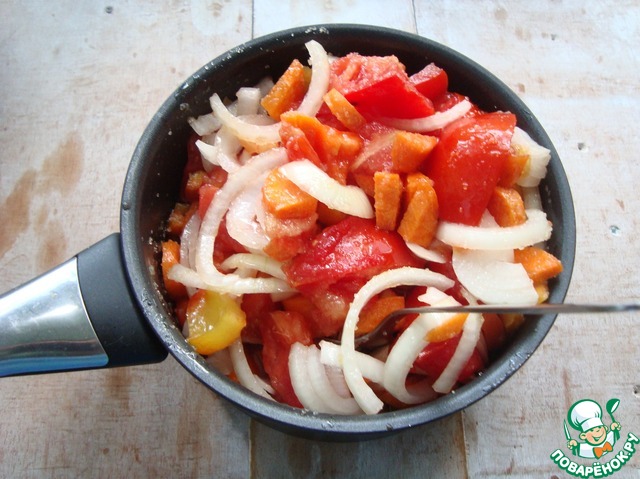 Take a heavy-bottomed pot. I took the pot. Vegetables: tomato, onion, carrot, bell pepper, chili, garlic and Apple cut arbitrarily. Put sugar, salt, sunflower oil, Bay leaf and allspice. Stir and let stand to drain juice approximately 30 minutes.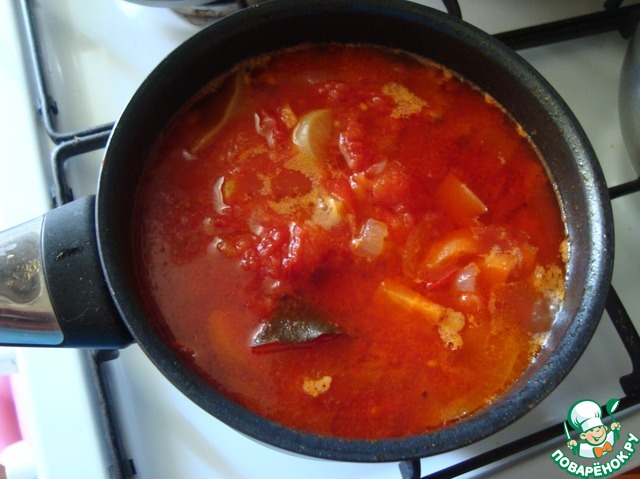 Put it on the stove, bring to a boil and low down the heat to low, cover with a lid and cook until the vegetables are tender - about 20 minutes.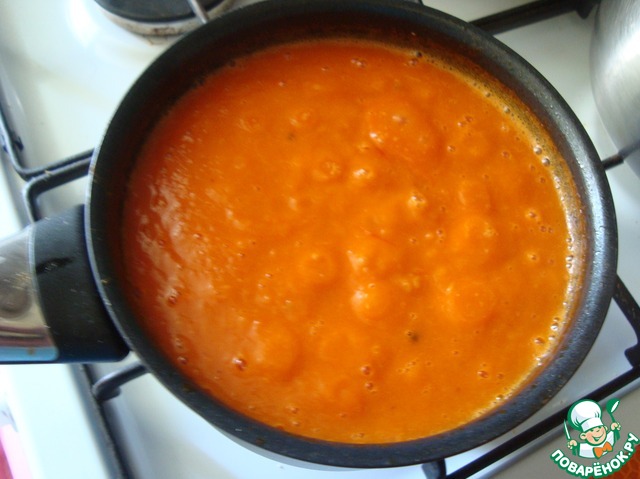 Without removing from heat directly in a saucepan break the immersion blender. Bay leaves need to be extracted. Pour 2 tbsp of Apple cider vinegar, stir and remove from heat. My sauce came out 4 bottles of 250 ml. Bottle I sterilized in the microwave, poured the sauce on them and closed sterilized lids.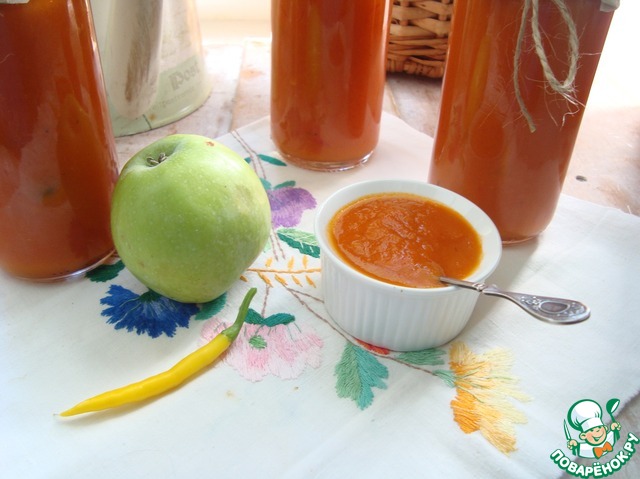 Three bottles left for later and one to eat.