Description
In the description to the recipe it was said that this aromatic sweet sauce-marinade for BBQ ribs indistinguishable from the sauce, which is served in a famous restaurant in Montreal, which is a queue on the street any day of the week. As a curious person, I hastened to prepare this recipe... and very sorry. Regretted that he made so few ribs. In summer, the BBQ season, I will definitely repeat. Meanwhile... cook in the oven. It is also very tasty!
Ingredients
800 g

80 g

80 g

3 Tbsp

0.5 piece

3 Tbsp

0.5 tsp

0.5 tsp

0.5 tsp

0.5 tsp
Cooking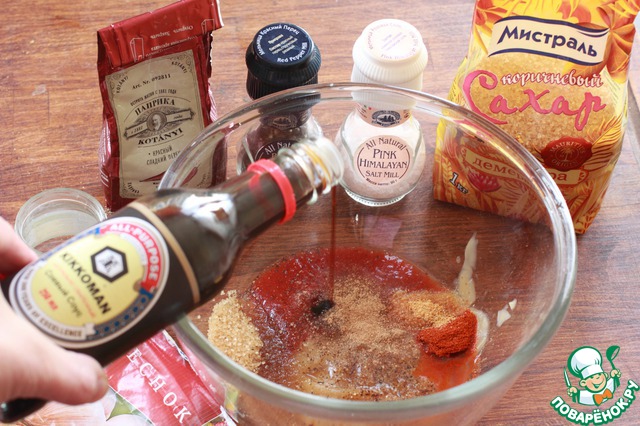 Combine all ingredients (except meat, of course) in a suitable size container.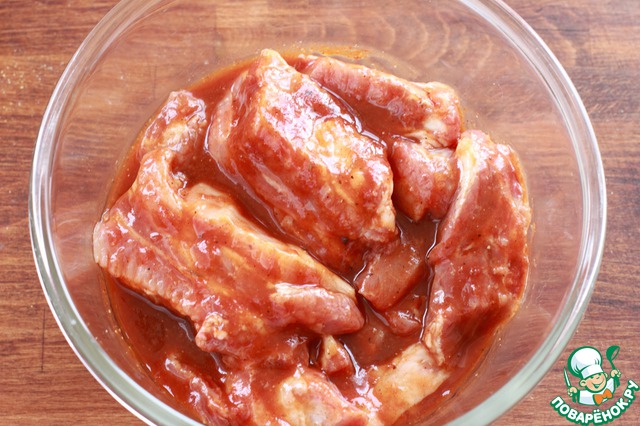 The ribs are cut so that a portion had one edge. If the pieces are large and you can cook meat in the oven, you can pre-boil them for 15-30 minutes. I didn't do it. Put the meat into the sauce, coat well each piece and store in a cool place for at least 30 minutes for marinating.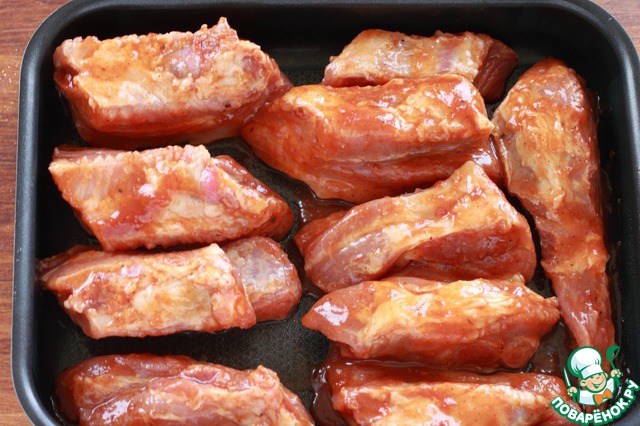 Place ribs on a baking sheet, cover with foil and bake from one hour to one and a half at Т220 C. if the meat will secrete too much juice, drain it.
The remaining sauce to lubricate the ribs every 20-30 minutes. After 40 minutes, remove foil and bake the meat until it will turn brown.