Description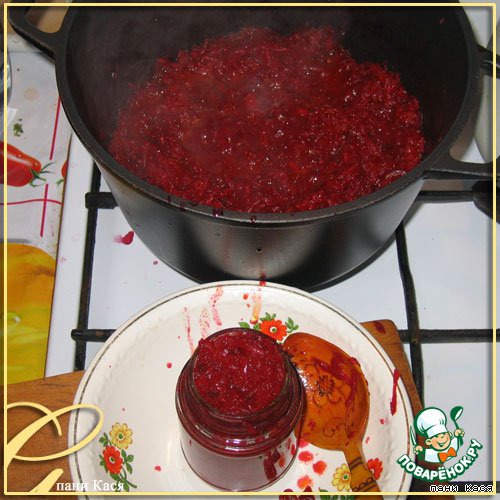 Very convenient in the winter - the little jar is opened and the borsch is ready in half an hour!!! Can vegetarian, on the broth on the stew - generally a matter of minutes!
Ingredients
1 kg

1 kg

1 kg

1 kg

0.5 kg

1 cup

1 piece

1 coup
//= Yii::t('app', 'Total calories: ') . $recipe['ingredients']['total_calories'] ?>
Cooking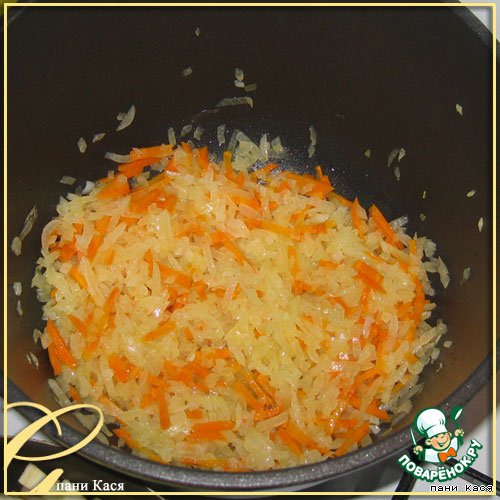 Onions and carrots (half) cut into special grater (or cut finely with a knife), throw in hot oil in a cauldron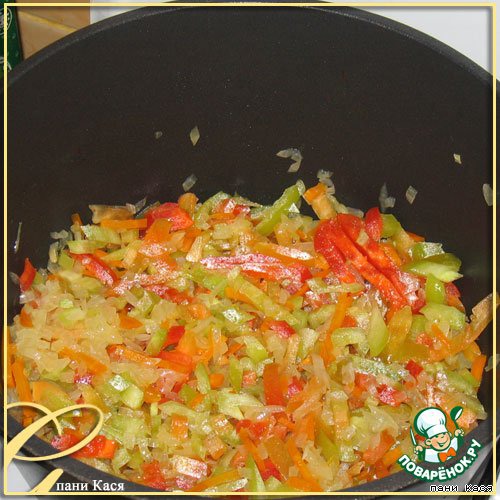 There also throw pepper sliced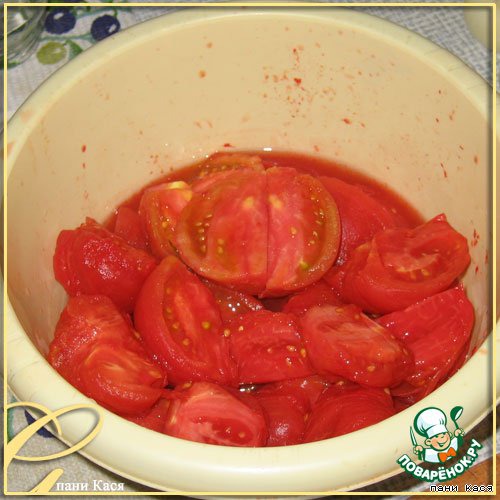 Tomatoes peel off the skin (put in boiling water for a minute, then into cold water - the skins will slide itself)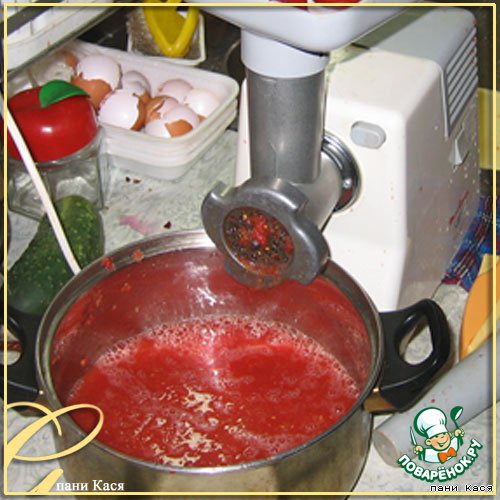 Tomatoes are cranked through a meat grinder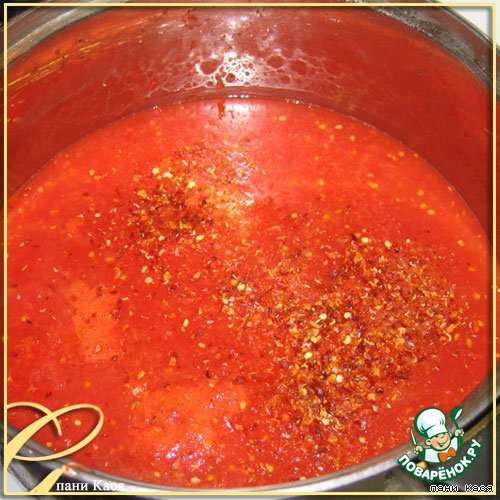 Add the dry red chilli (or fresh - cranked together with tomatoes)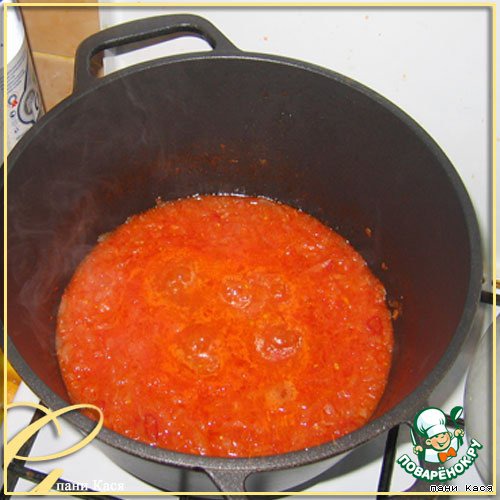 Pour the tomato sauce into the cauldron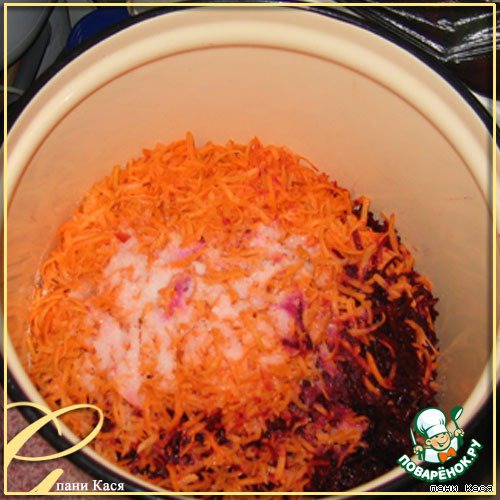 Then I RUB a special-nozzle myasoruki carrots (the other half) and beets. if the nozzle is not - Prieto hands on a grater simple... still as devices and mechanisms for saving power and time!!! So, rubbed, salted (not too much, a pinch 2... then pickle with salt), knead it all primina hands, to give juice.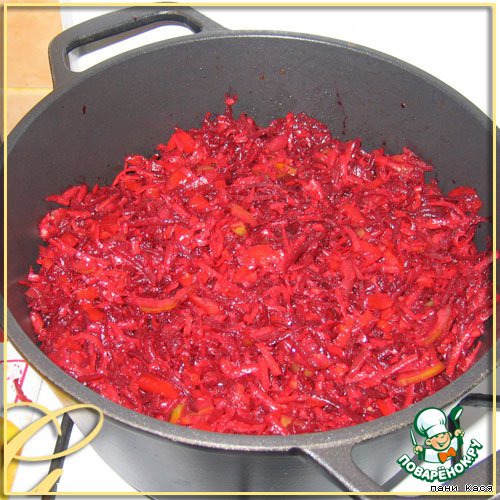 Put carrots and beets in a large kettle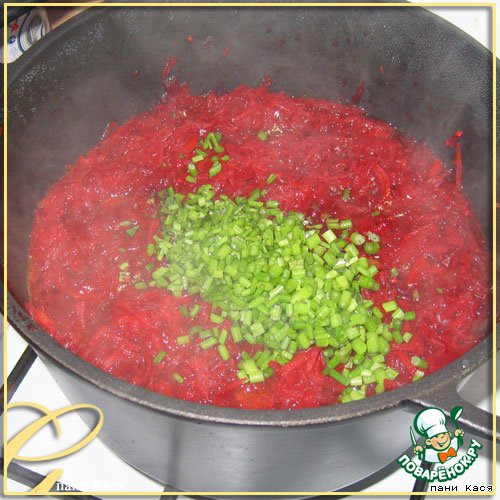 Cut petrushkina ponytails cook for about 45-50 minutes.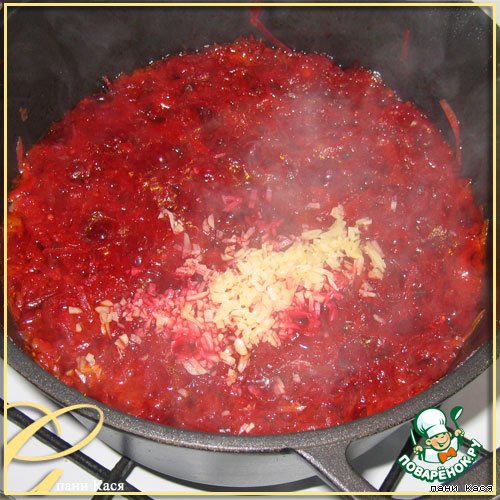 Add chesnochek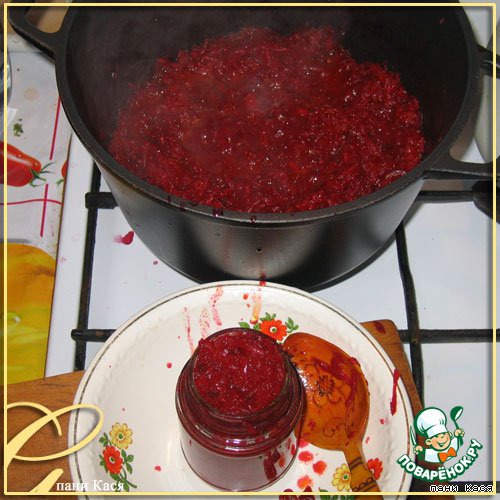 Bring to taste with salt and sugar, cook 1-2 minutes and place in small jars (of course my jars, sterilize them over steam, boil lids)