Description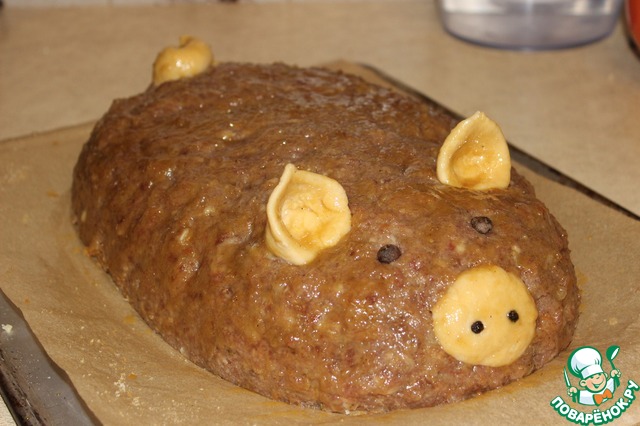 "Vasenka&a mp;quot; often helps me when on the horizon unexpected guests. In the freezer I always have frozen the meat and mushrooms, so I'm willing to accept such offers. Guests are always satisfied and well fed! Possible and on the festive table to submit Sorry!
Ingredients
1 kg

1 piece

6 slice

2 piece

6 tooth

1 tsp

1 tsp

2 Tbsp

100 g

1 piece

1 Tbsp

2 g

300 g

2 piece

5 piece

1 piece

100 g

2 tsp

2 tsp

100 ml
//= Yii::t('app', 'Total calories: ') . $recipe['ingredients']['total_calories'] ?>
Cooking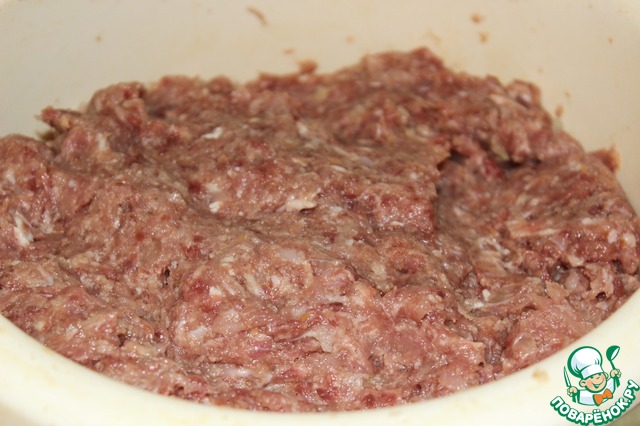 Meat mince together with onion, bread soaked in milk, add the crushed garlic, salt and pepper. Can flavor our ground beef your favorite seasonings for meat.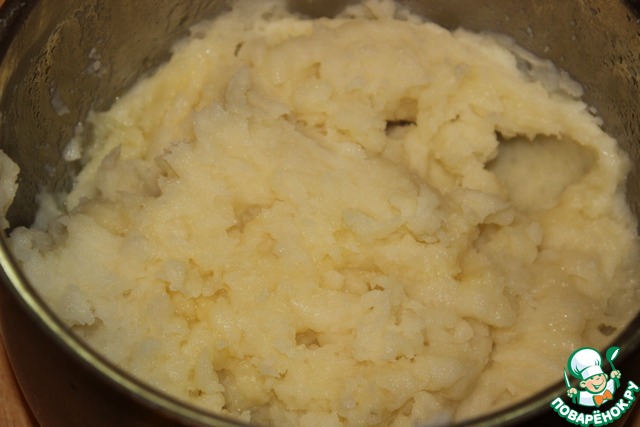 Carrots and potatoes clean and boil until tender. Potatoes to mash these with salt, add the butter and mash the mixture.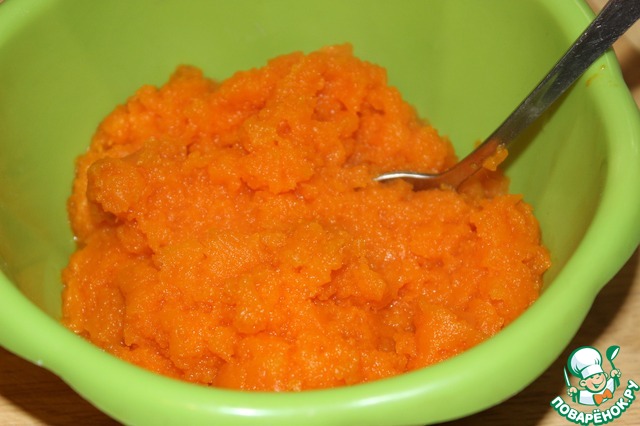 Carrots blend with a blender or RUB on a small grater.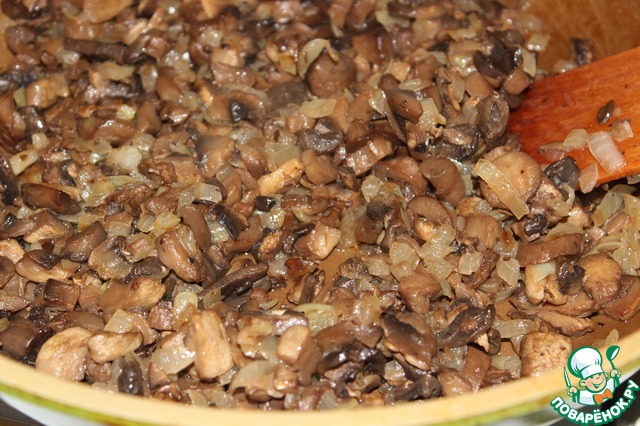 Mushrooms and onion cut into cubes, fry until Golden brown.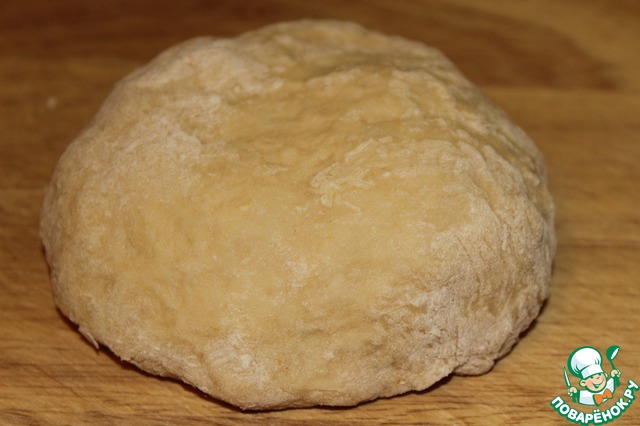 From flour, water and eggs, knead dough. Blind ears, snout and tail.
On a baking sheet covered with foil or a baking sheet, sprinkled with breadcrumbs, place a portion of minced meat. On it layers of carrots, mushrooms.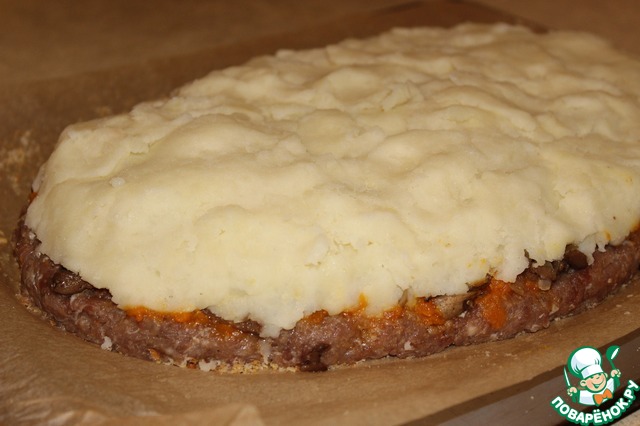 On top lay a layer of mashed potatoes.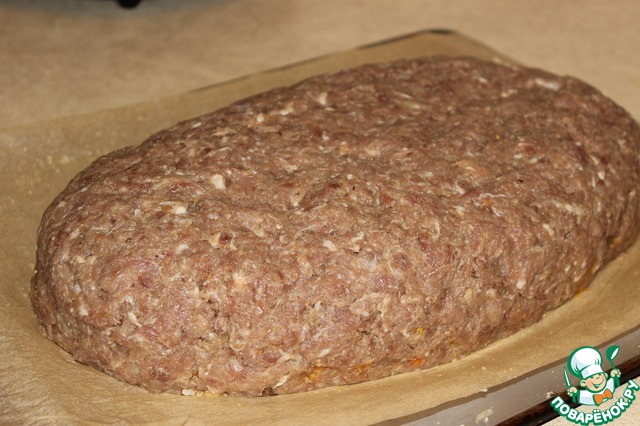 On top lay a layer of the remaining meat and form a neat oval.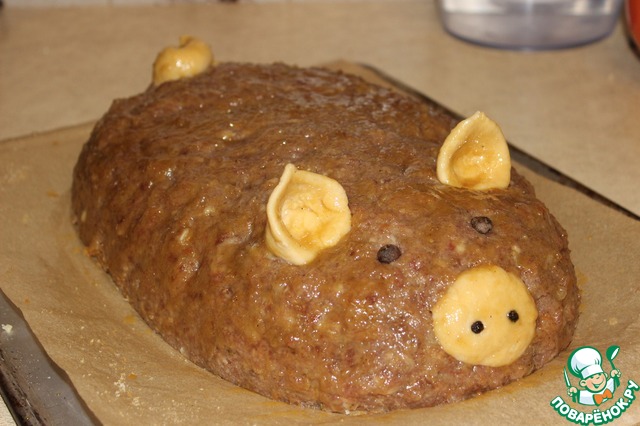 To form the pig, to put the ears, snout and tail. For the eyes and nostrils I took black allspice and black pepper peas.