Description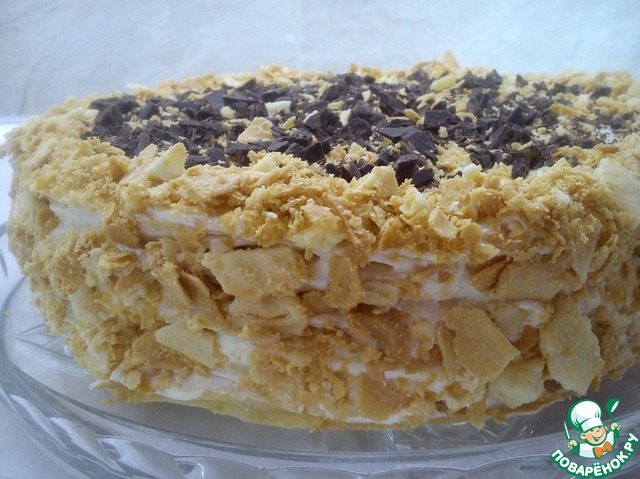 King size and the same taste! Seen, read and tried many recipes for this classic cake. But the true "Melting in the mouth," was only this... the Recipe is childishly simple. But the result is just a masterpiece. No sugar, eggs, vinegar... But as they say, all ingenious - is simple! Help yourself and enjoy!
Ingredients
2.7 cup

250 g

200 g

2 can

2 pack

50 g
Cooking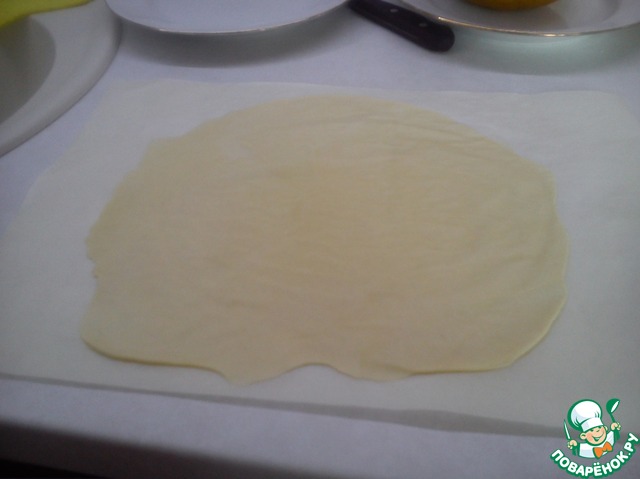 In a large bowl sift 2 cups of flour, three of grated margarine and carefully grind into crumbs. Then add sour cream and stir. It turns out sticky dough. Next, fill up 0.7 cups of flour and knead. The dough from hands behind and very elastic.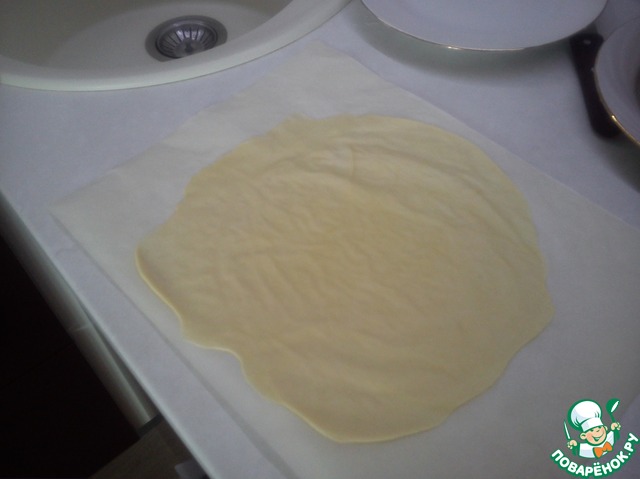 Divide the dough into 10-12 pieces. Roll out each as thinly as possible on parchment. Cut in the shape of a circle.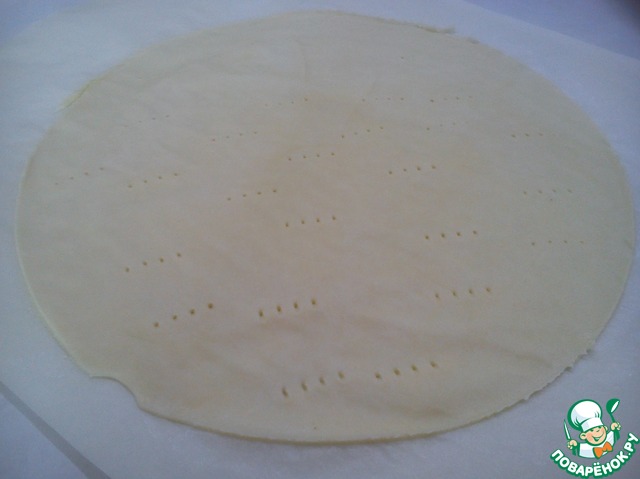 Pierce with a fork...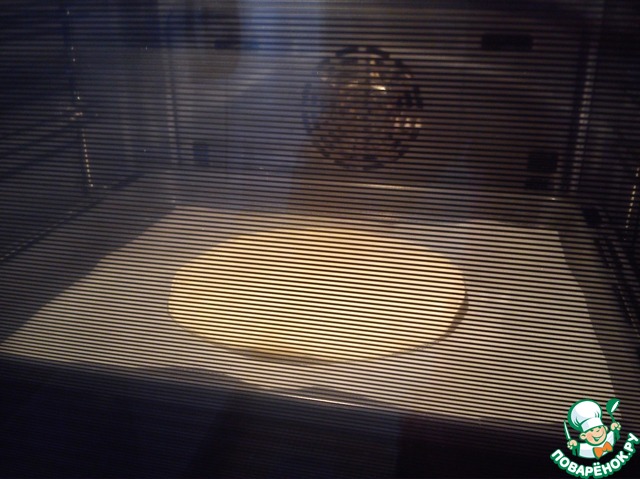 Bake each cake at a temperature of 180 gr. 8-12 minutes depending on oven.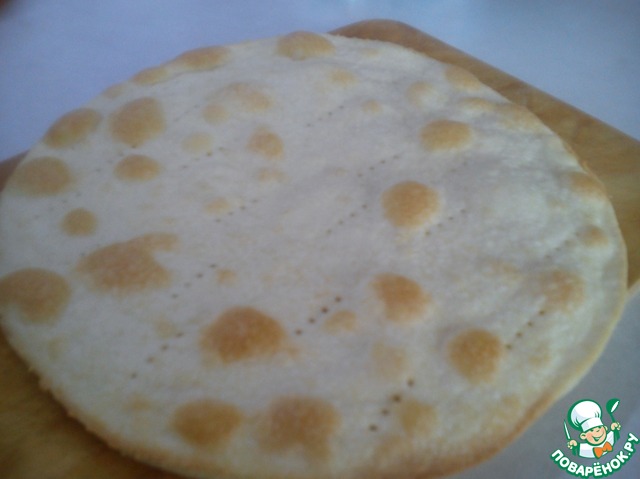 Should look like this...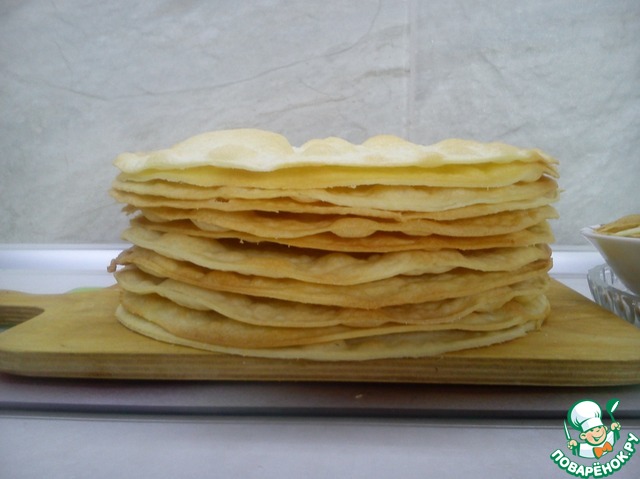 And yet here it is...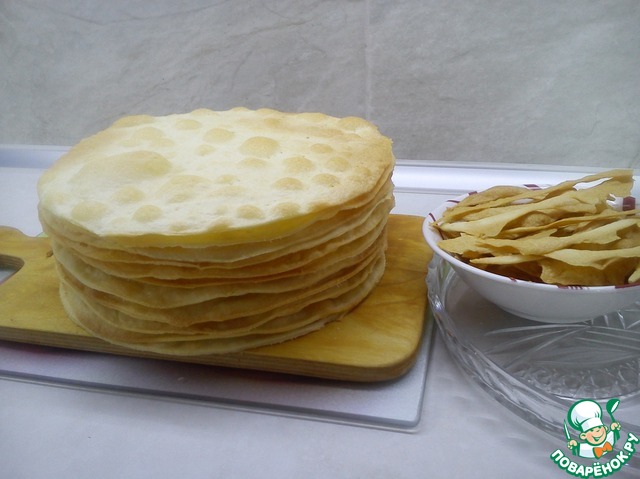 And I just turned 11 cakes and trim for decoration.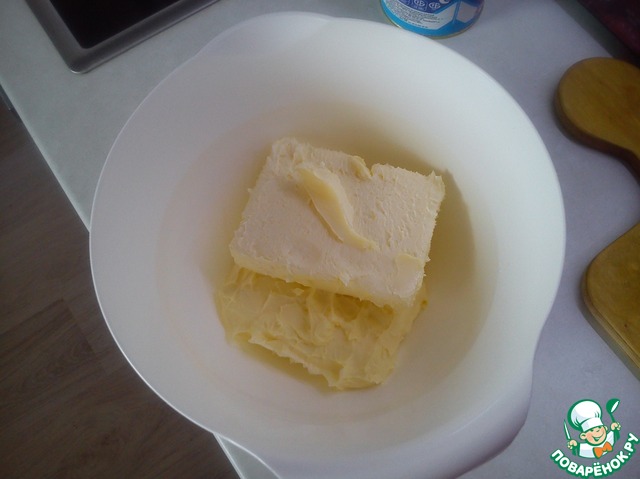 Proceed to the cream. In a larger bowl put 2 sticks of butter.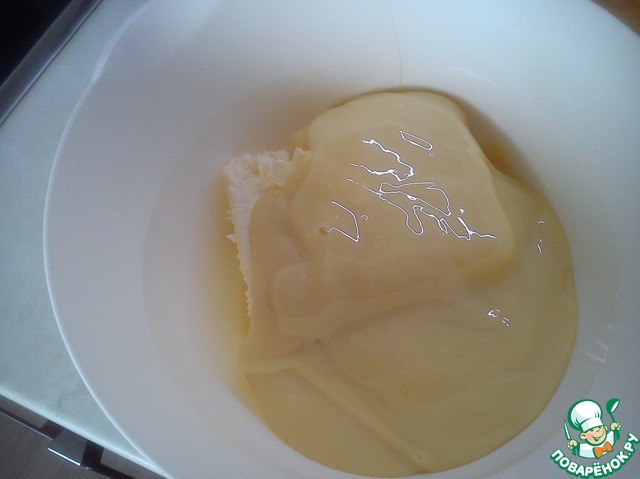 And pour 2 cans of condensed milk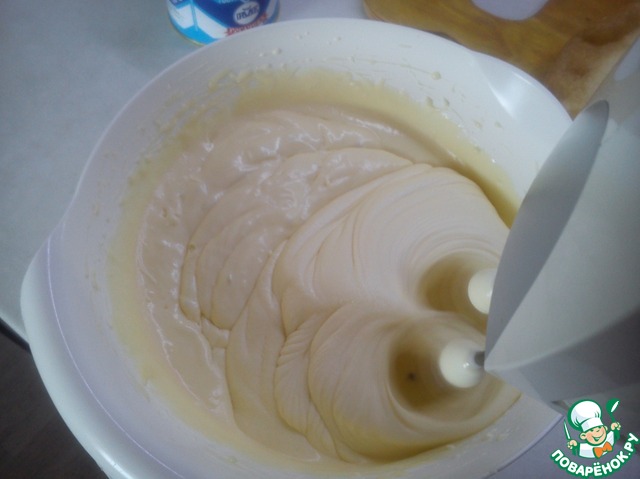 Whisk cream with a mixer on medium speed 5-6 minutes.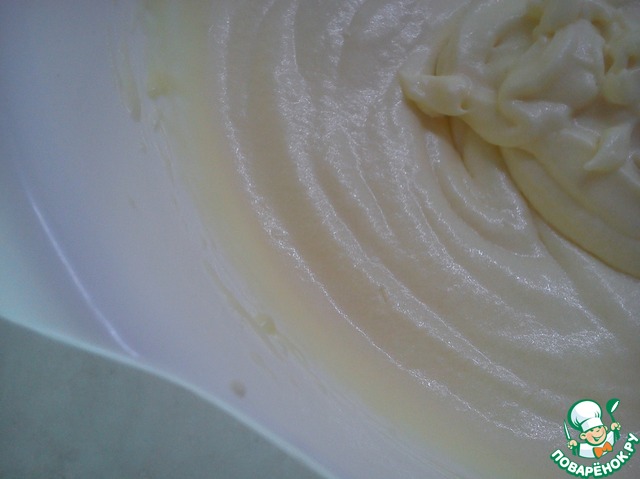 Should get here this cream...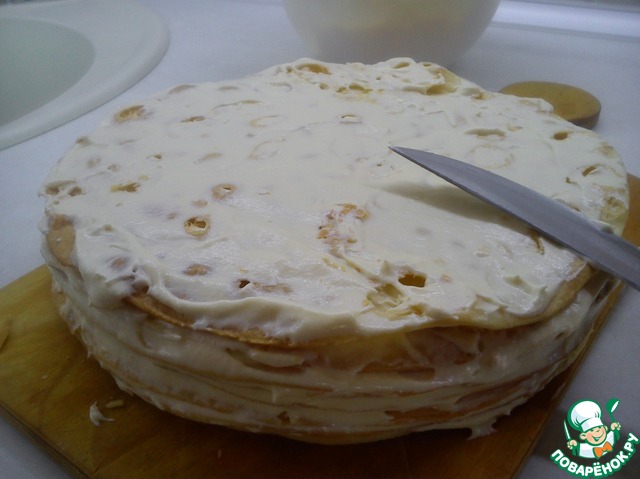 Begin to collect the cake. Each Korzh grease cream and with a knife.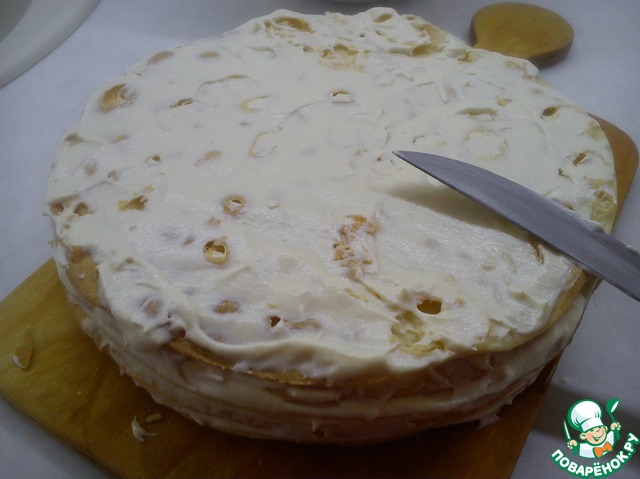 And we do it very gently, so as puff cakes puzyritsya in some places... But they are very light and melt in your mouth. Don't even have words to Express my awe of the baking results of This test!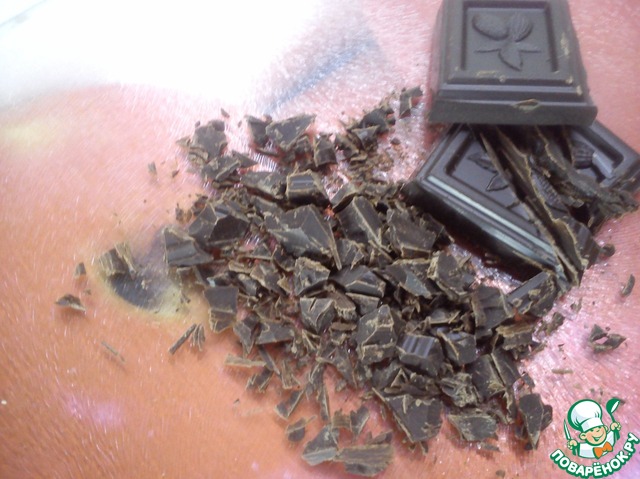 Then cut with a knife the bitter chocolate...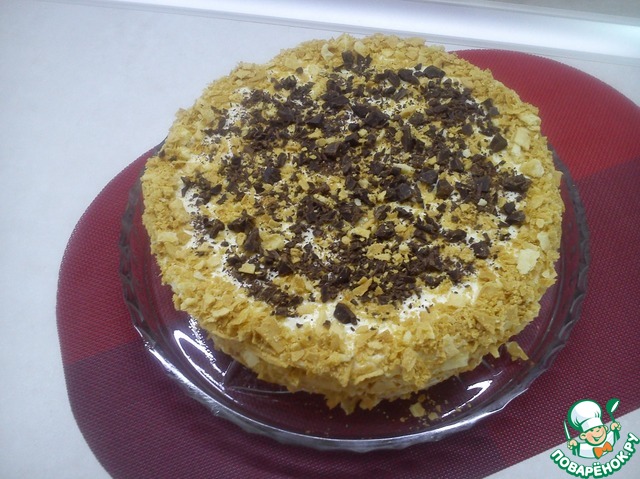 And decorate our Cake! Use this baked scraps from the cakes.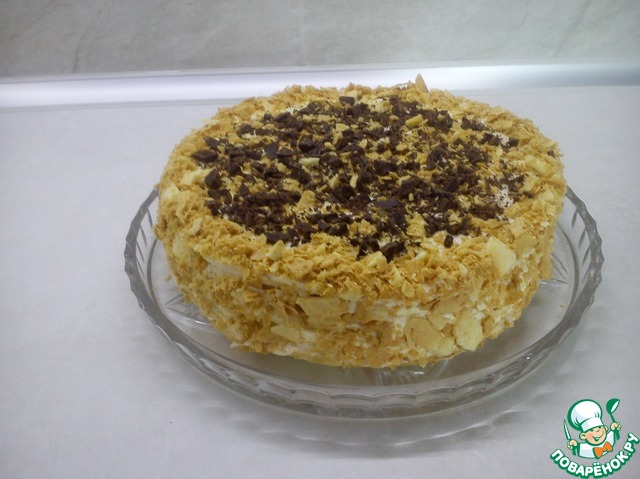 And so...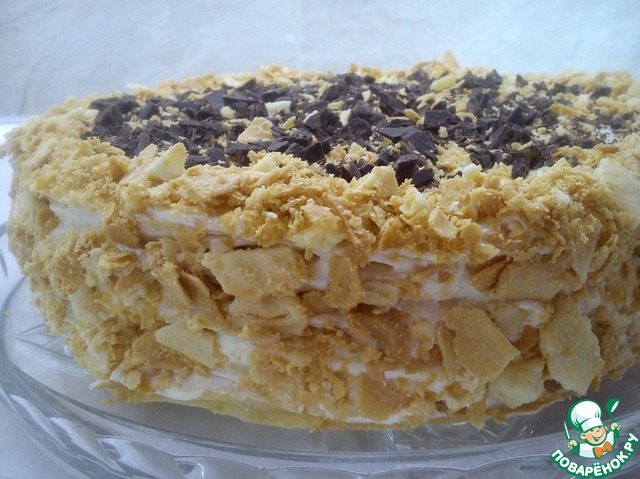 And now...