Description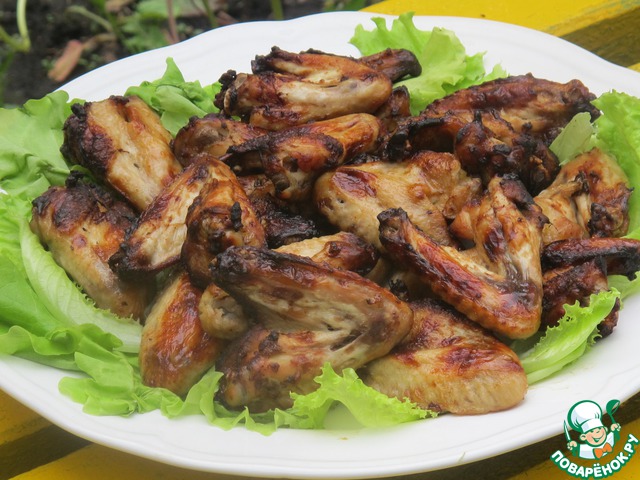 My friend works as a programmer in China. After learning about the contest, I immediately began to reach him and that's what he sent me the recipe for Chinese chicken wings barbecue. Of course, they can be cooked on the grill, in the oven, but I like the convection oven. Flip is not necessary. A timer is shut off.
Ingredients
20 piece

0.5 cup

0.5 cup

0.25 cup

1.5 tsp

1 Tbsp
//= Yii::t('app', 'Total calories: ') . $recipe['ingredients']['total_calories'] ?>
Cooking
Ginger grate.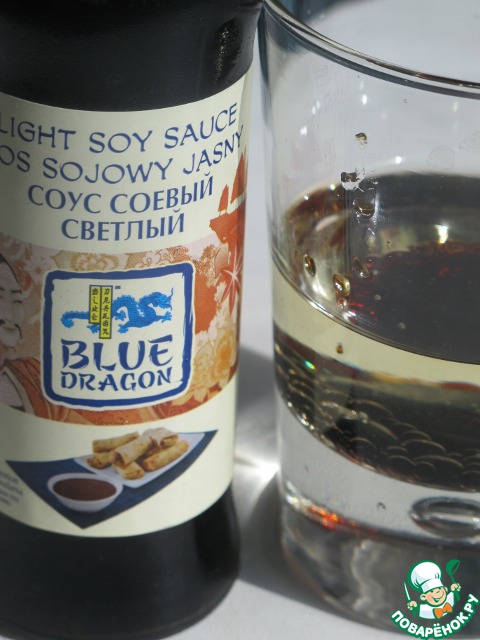 Mix all the ingredients together: soy sauce, wine, spices, olive oil.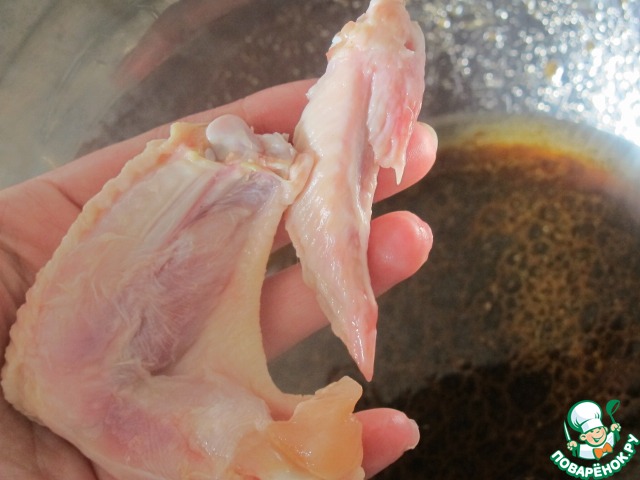 The wing tip I always cut, but who loves, and leave.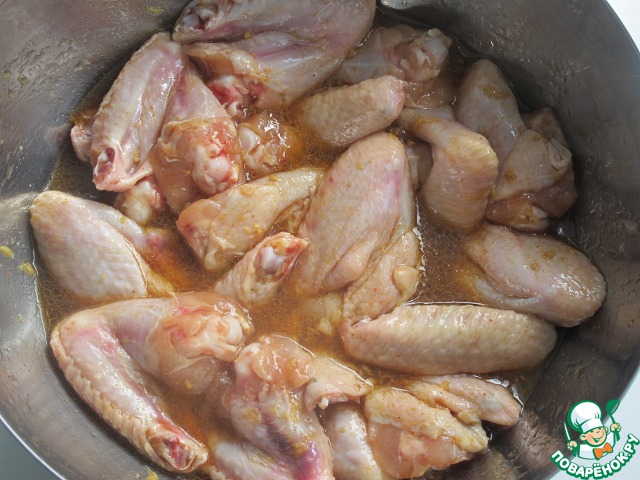 Marinate wings in the refrigerator for one hour.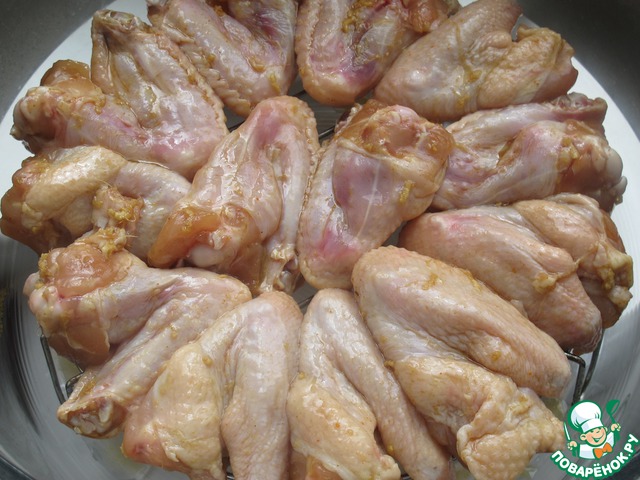 Put the wings on the grill. Close the lid. Set the mode 35-40 minutes on 250 gr.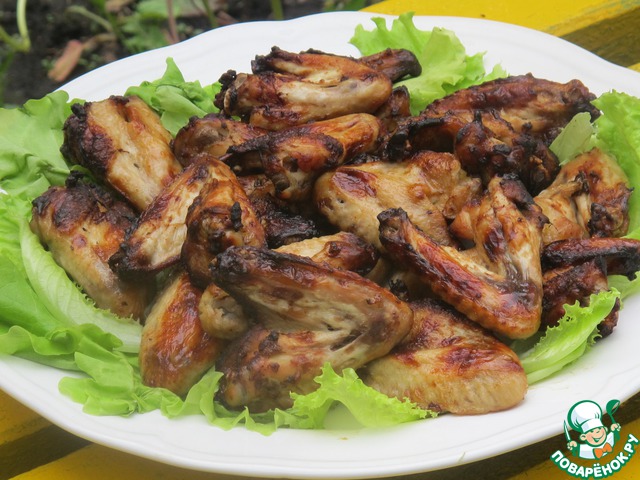 I have a good fried wings, I love you more.