Description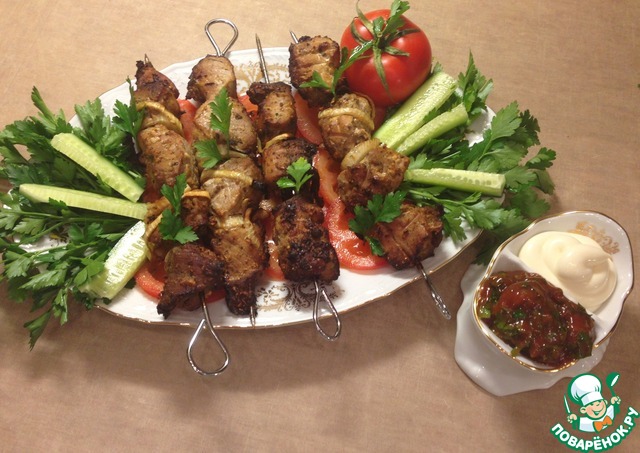 Here come the winter with snow, frost and winds. And favorite barbecue in nature turns into a dream. For such cases there is a great recipe for barbequing in aerogrill. This method of cooking barbecue is very convenient and quick, and the meat comes out very soft and tasty as it is fried evenly. It is very important to choose the right meat. It is best to take the neck – the part of the carcass which is located in the neck along the spine. Here the tender meat with evenly spaced veins.
Ingredients
700 g

1 piece

0.5 piece

4 tooth

2 Tbsp

1 Tbsp

2 Tbsp

2 piece

2 piece

1 coup

1 tsp

4 Tbsp

4 Tbsp
//= Yii::t('app', 'Total calories: ') . $recipe['ingredients']['total_calories'] ?>
Cooking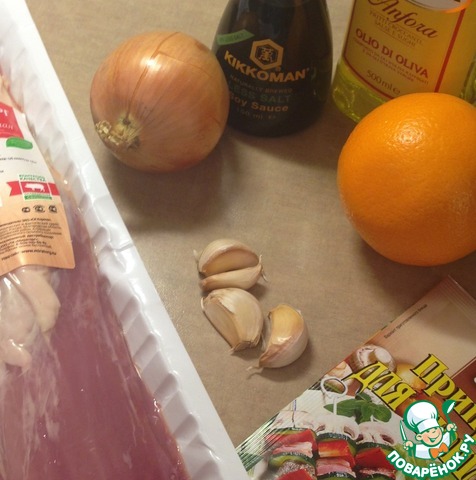 Prepare all we need for the marinade.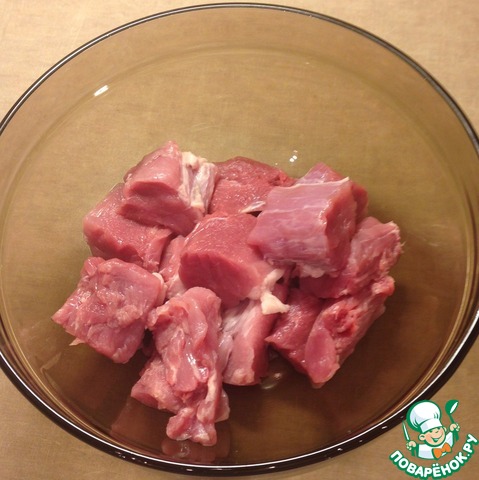 My meat and cut into wedges. Perfect size pieces 3/4 inch.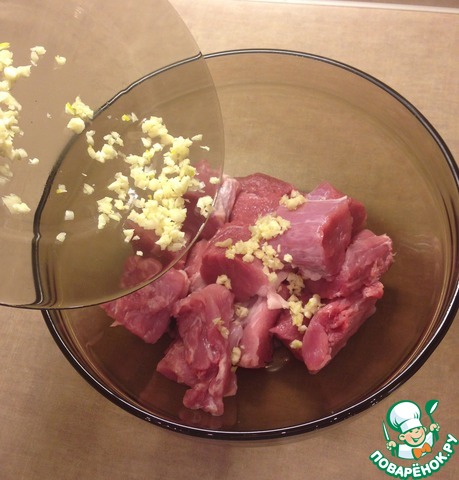 Finely chop the garlic and add to the meat.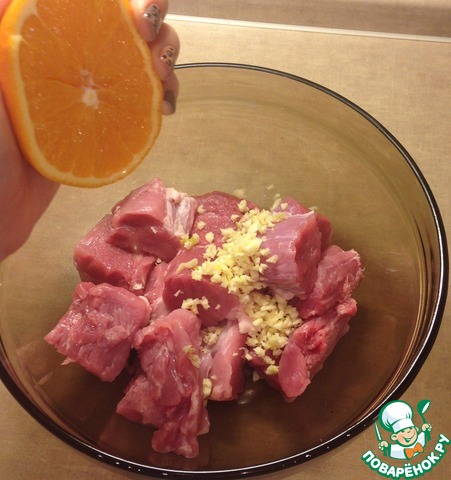 There squeeze half of the orange.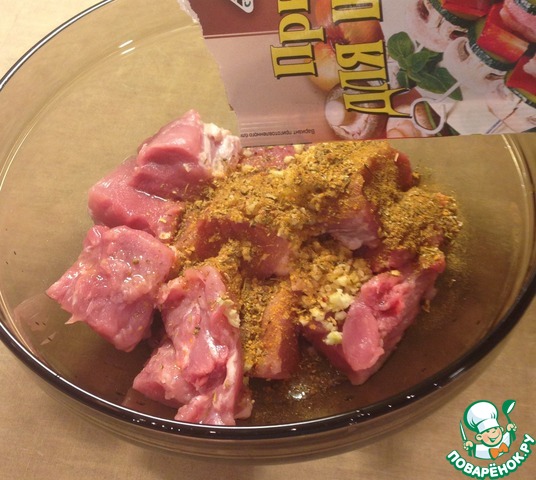 Add spices. I had the special for barbecue. You can add any, on your taste. For example: pepper, mustard, oregano, thyme, nutmeg, coriander.
Cut the onion in thick rings, which are then put on skewers with the meat. Important! If the bow is cut too thin during cooking it will dry out and become tasteless. Add the onions to the marinade.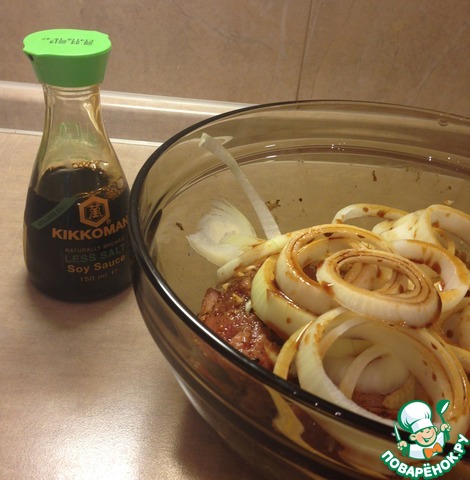 Then add soy sauce.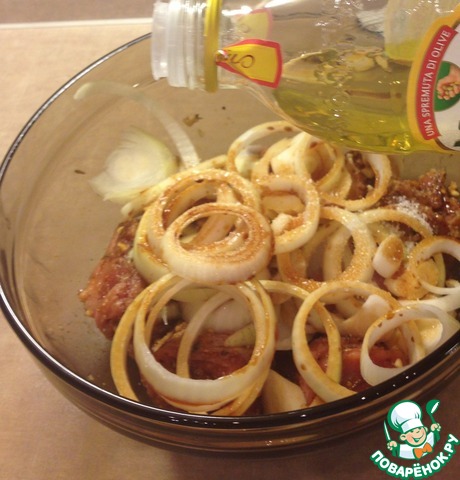 And finally, a spoon of olive oil. Here we have turned the marinade.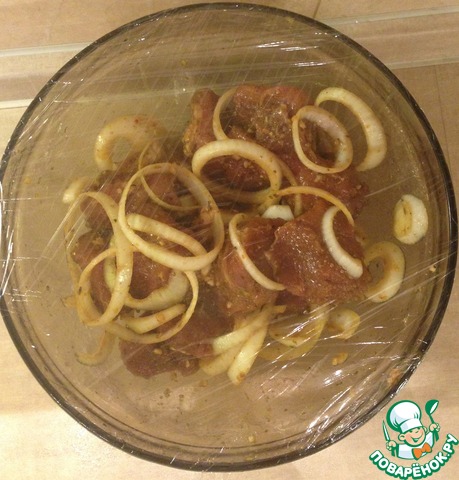 Cover the container with cling film and put in the refrigerator for at least an hour. Better at night)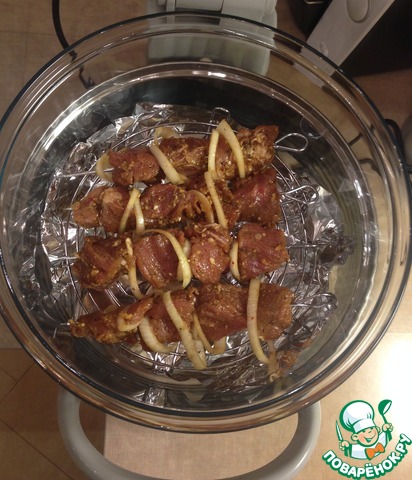 Prepare the convection oven. The bottom of the bulb cover with foil to dripping fat and marinade from the meat. Strung meat on skewers mixed with onions. Stacking the skewers with meat in aerogrill on average lattice, keep between them a certain distance, because the hot air flows generated by the instrument, should be free to move around food to be cooked, evenly enveloping his heat. Cook at a temperature of 205 degrees for 35-40 minutes, low airflow.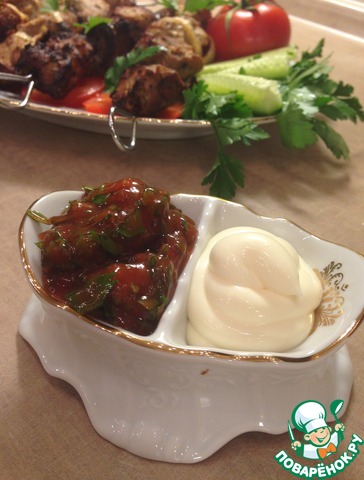 It serves barbecue sauces: ketchup, parsley and mayonnaise.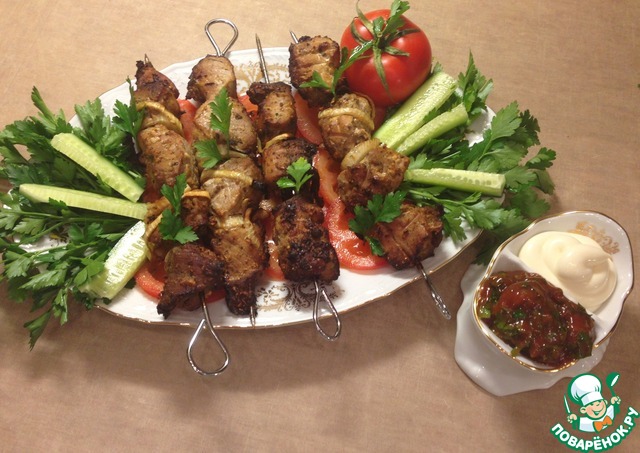 With the kebabs go well fresh vegetables (tomatoes, cucumbers), herbs. Their presence on the table will decorate the main dish.