Description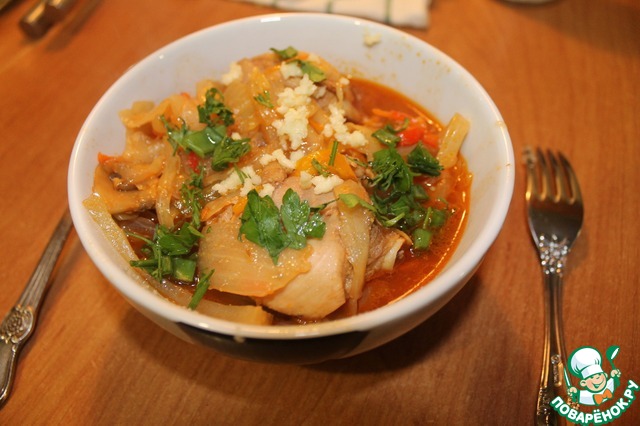 Arbitrary variation of soups with cabbage. Also included in the composition: chicken legs, mushrooms, bell peppers. Compared to the hodgepodge of meat-practically diet food). Never cooked before, but there is something of the program "Smak&q uot; inspired...
Ingredients
700 g

600 g

250 g

200 g

200 g

200 g

150 g

The Apium graveolens Dulce

1 piece

1 piece

150 g

150 g

100 ml

50 g

100 g

20 g
Cooking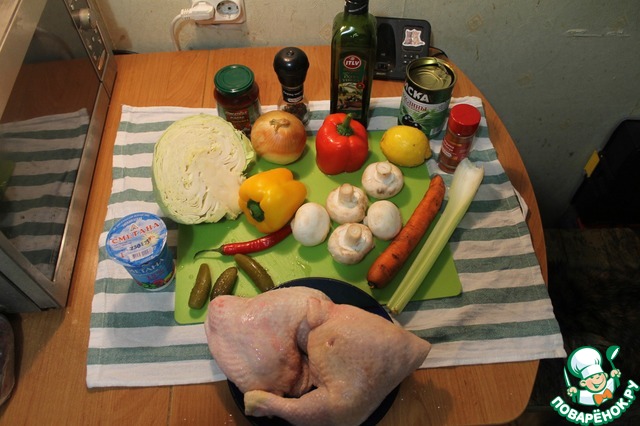 Prepare the products.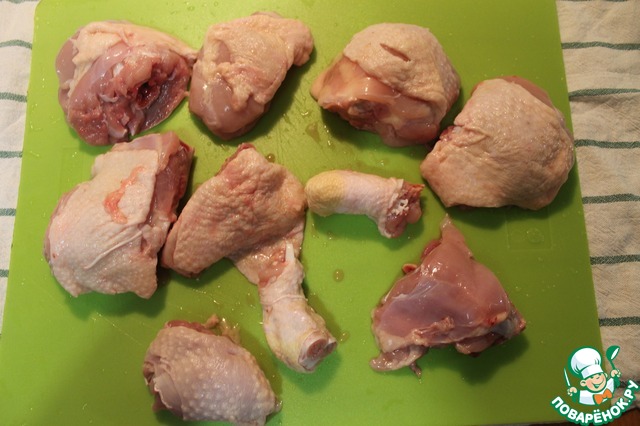 Chop chicken into large pieces.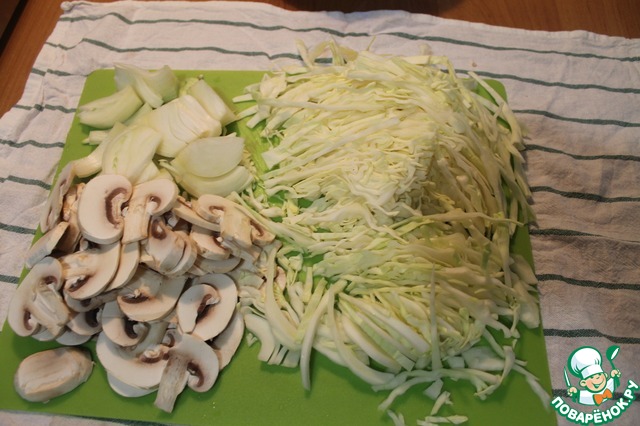 Thinly shinkuem cabbage, onions and mushrooms cut into medium pieces.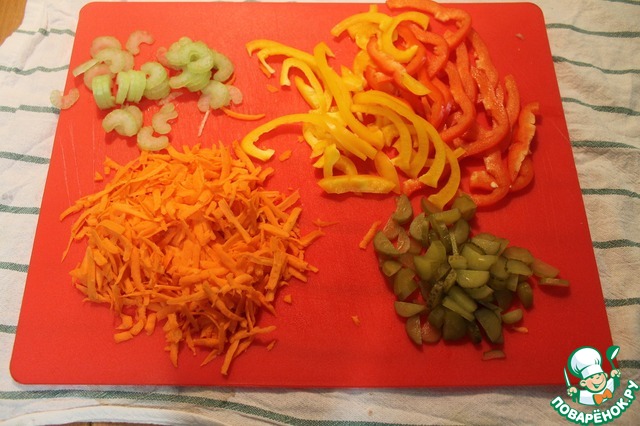 Finely chop the bell pepper, celery, pickles. Carrot RUB on a coarse grater.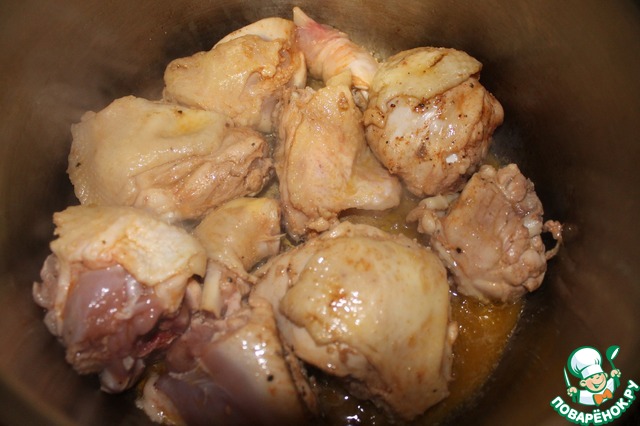 RUB the chicken with salt and ground black pepper, heats the butter in a saucepan with a thick bottom. Fry the chicken for about 15 minutes.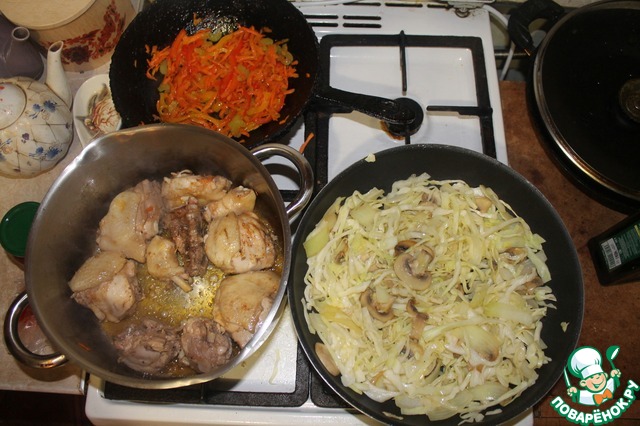 Separately (and can be together, but it's faster) fry in olive oil mushrooms with onions and cabbage and peppers and carrots for 10-15 minutes.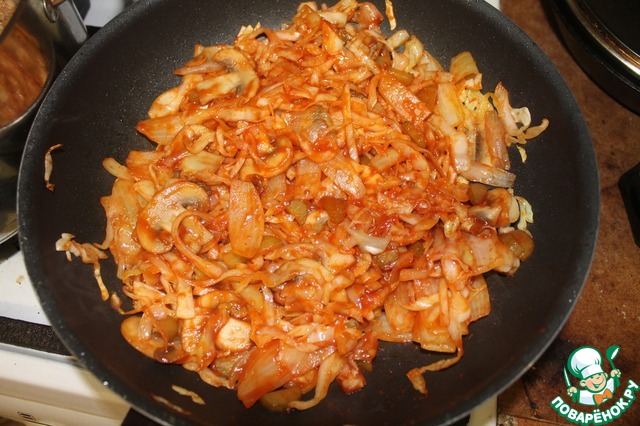 The onions and cabbage add tomato paste, cucumber pickles, a little essence of water and simmer for another 10 minutes.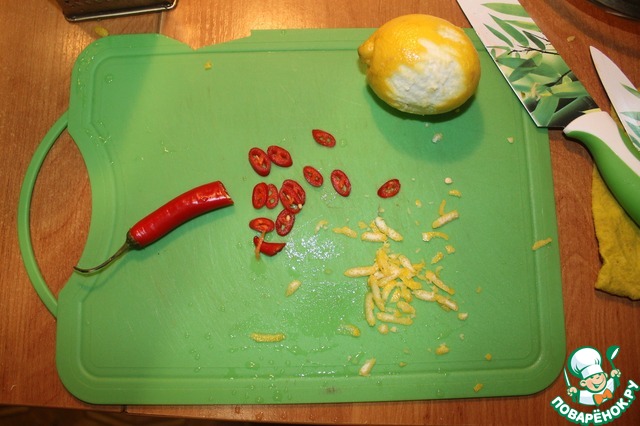 Cut a third of the pod Chile small mug, lemon zest natirel on a grater.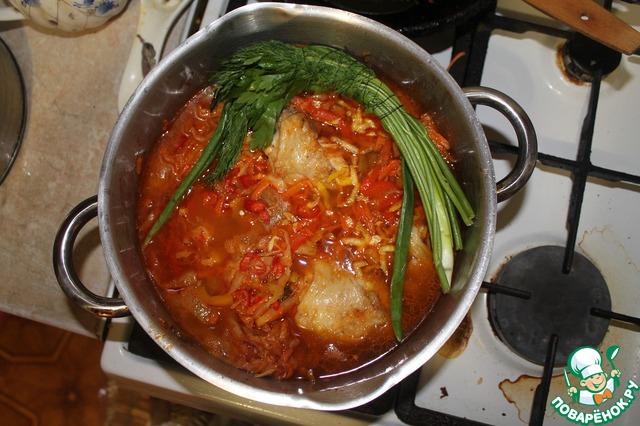 Lay all the vegetables in the pan to the chicken, pour the water (about a liter), add pepper, zest, a bunch of greens, doselevel, if needed. Diminish the heat to low, cover and simmer 40 minutes.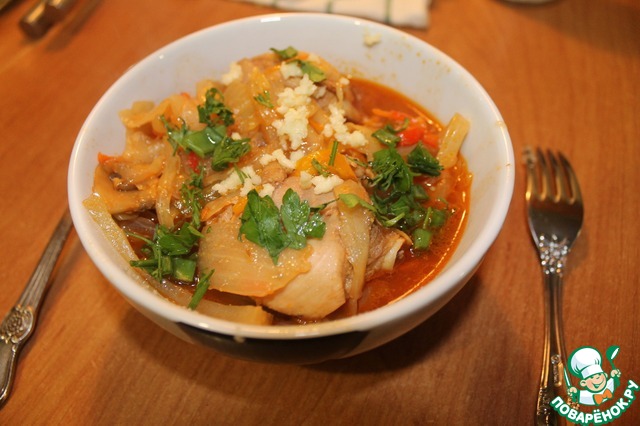 Poured into soup-bowls, add fresh chopped herbs, garlic, passed through chesnokodavilku, a couple of olives and, if desired, a spoonful of sour cream. Bon appetit!