Description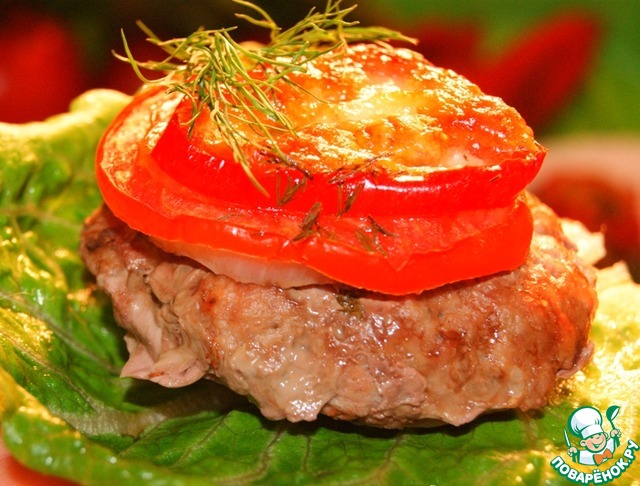 This simple and easy in all respects with the recipe, already has taken root in our family. Elegant and tasty dish will decorate your table and on weekdays and holidays, and most importantly, will be enjoyed by both kids and adults.
Ingredients
1 kg

200 g

3 piece

7 Tbsp

3 tooth

1 tsp

3 piece

1 piece

18 piece

125 g

6 piece

2 tsp
Cooking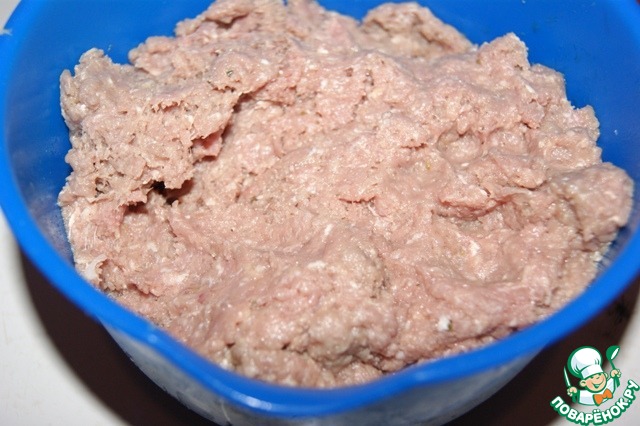 In minced meat add the squeezed bread, 1 grated on a coarse grater onion, pressed garlic, 1/2 tsp oregano 5 tbsp oil, Salt and pepper to taste, stir, add a little cold water and knead well minced until a homogeneous and smooth mass.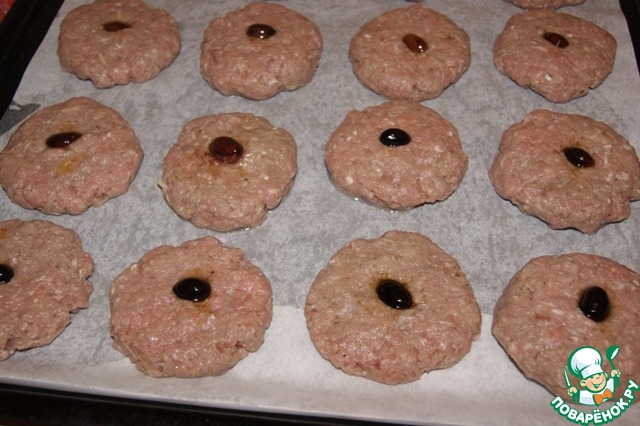 Formed into 18 steaks and place them on a baking tray covered with baking paper and greased with 1 tbsp oil. In the center of each steak to press the olive.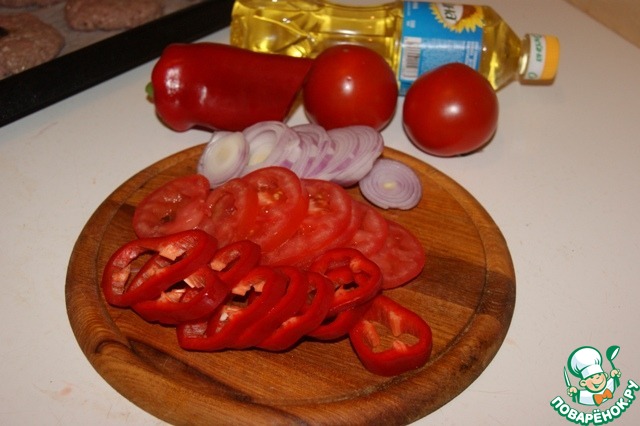 Tomatoes, onions and peppers cut into rings.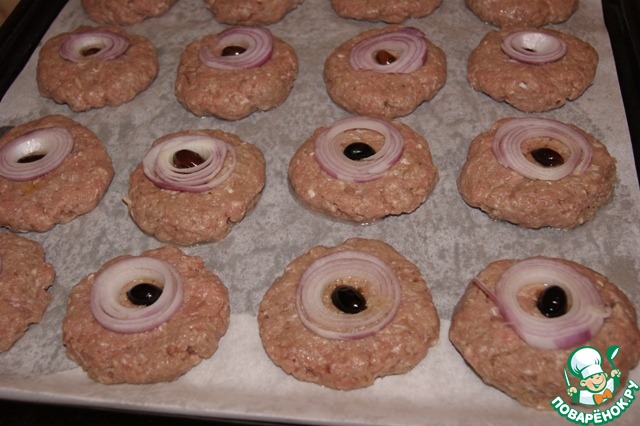 For a steak place onions.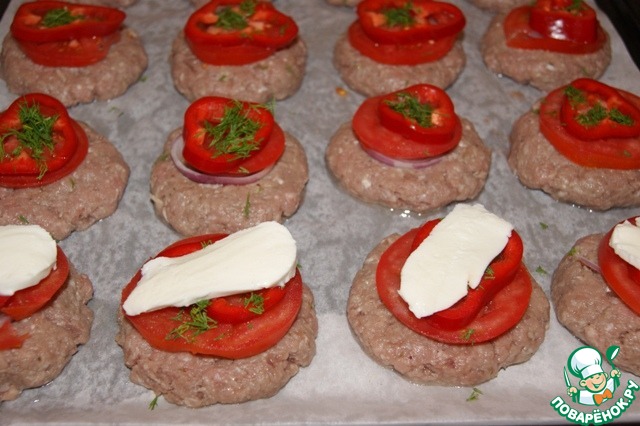 Onion rings tomatoes, and bell pepper on top. Sprinkle with dill and cover with a slice of mozzarella.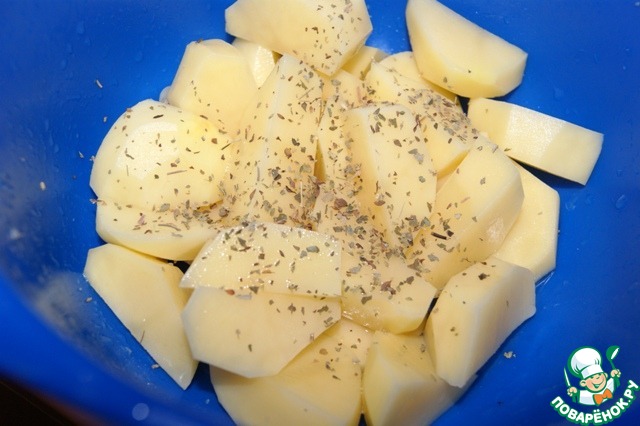 Cut the potatoes into large slices, add salt, 1 tbsp oil and 1/2 tsp of oregano and pepper and mix well.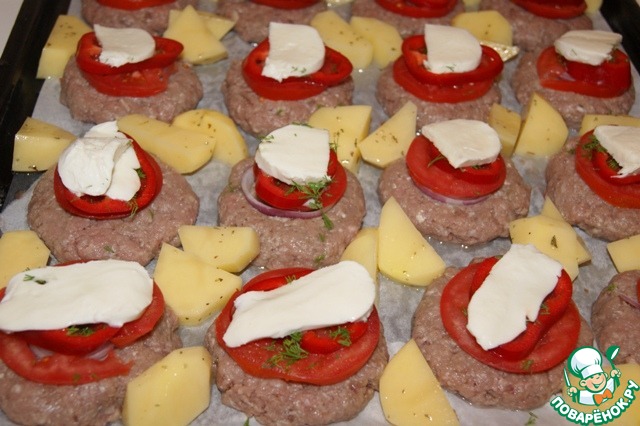 To distribute between the steaks, the potatoes and bake in pre-heated to 190"C oven for 20-25 minutes. Be guided by your oven! PS in the Summer when quite juicy and ripe tomatoes, I wipe them and mix with butter, distribute so between the steaks, and then add the potatoes.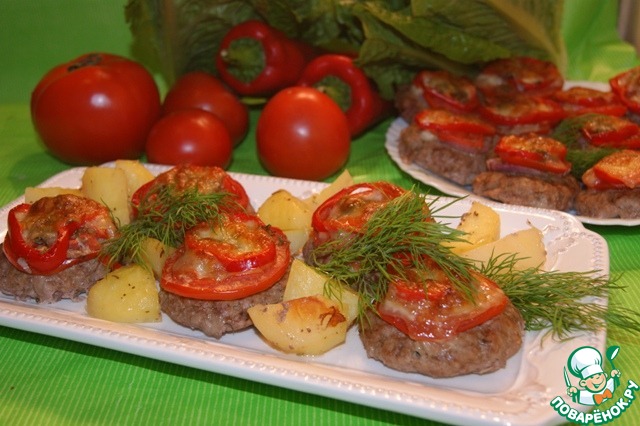 The finished dish should be served immediately.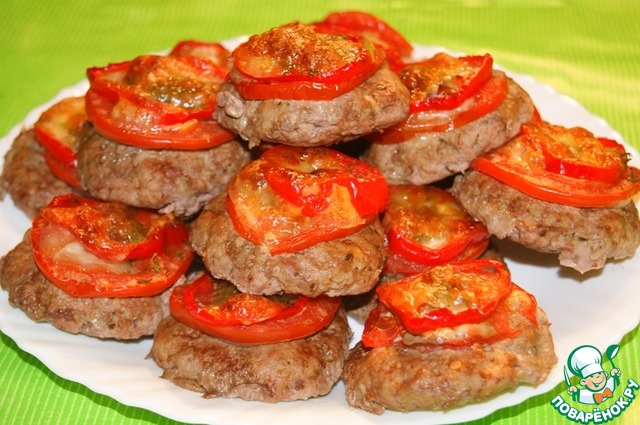 Here are get the steaks.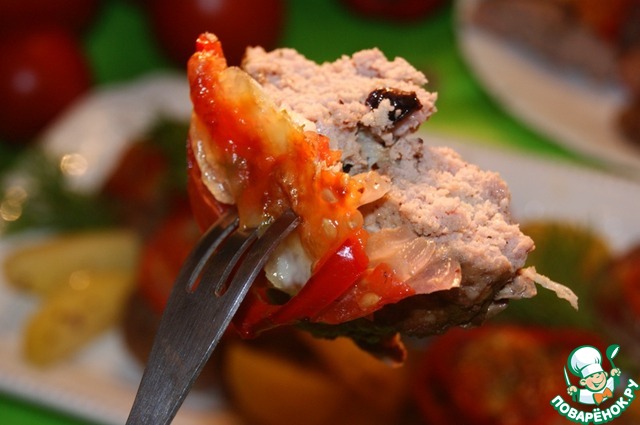 In the fissures.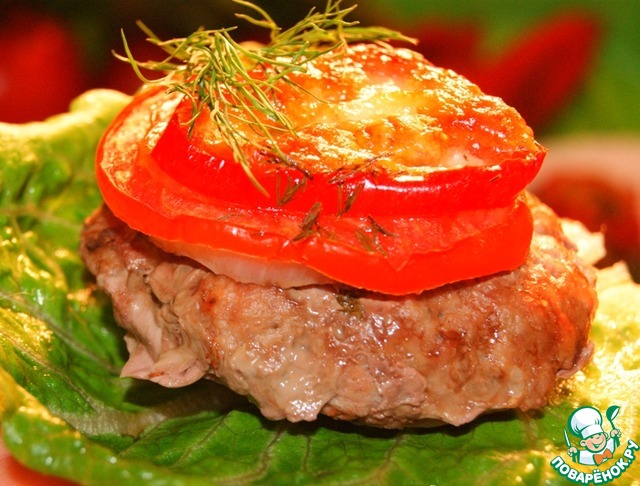 Help yourself!