Description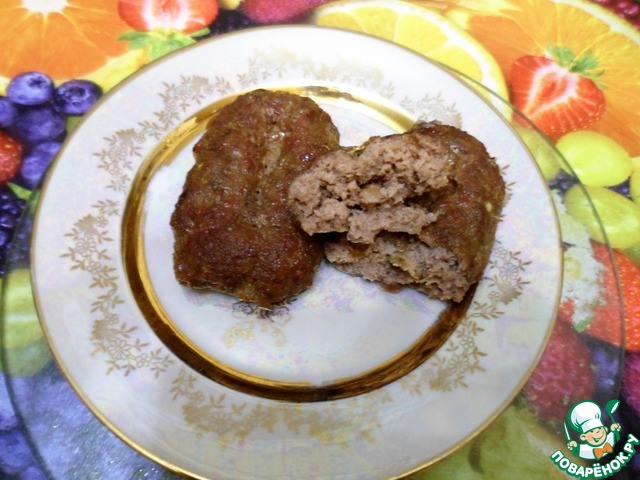 In Moscow there is the Kremlin Palace of Congresses. Recipe of cutlets from the restaurant and I invite Your attention, dear Cooks! This recipe for many years! And he is the most beloved in our family: the recipe of cutlets from mixed minced meat! Tender and juicy cutlets will delight You and Your family! And some details of their preparation will come in handy for cooking other cutlets! Bon appetit!
Ingredients
0.5 kg

0.5 kg

2 piece

5 tooth

2 Tbsp

1 piece

5 slice

80 ml

40 ml
Cooking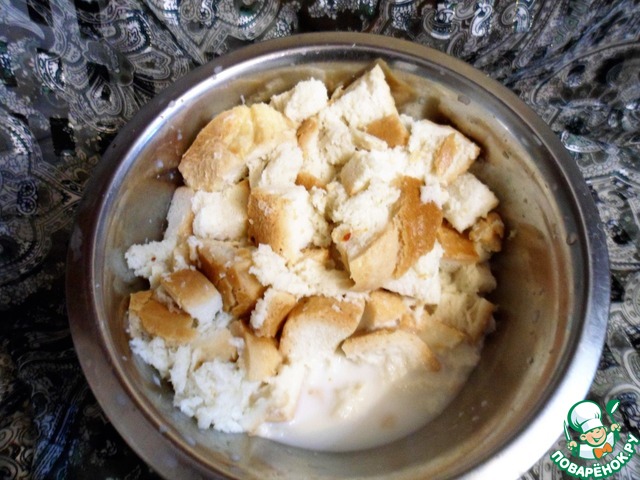 White bread, preferably slightly stale, pour the milk and boiled water in the ratio of 2:1 ( i.e. a little more milk than water) so that the liquid was only enough to soften the bread. It is not necessary to "mess."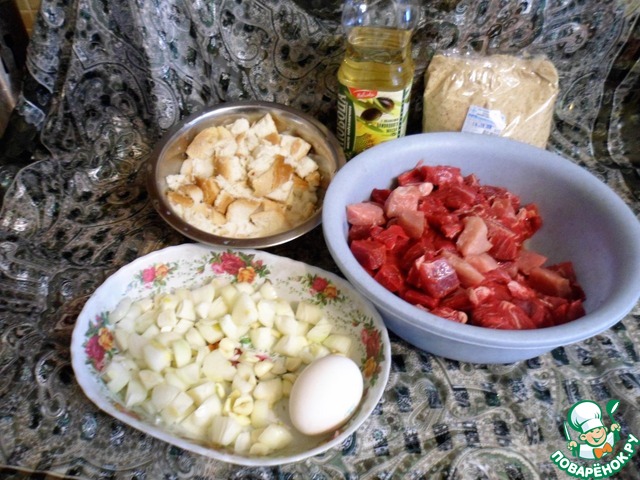 We prepare our products for cutlets.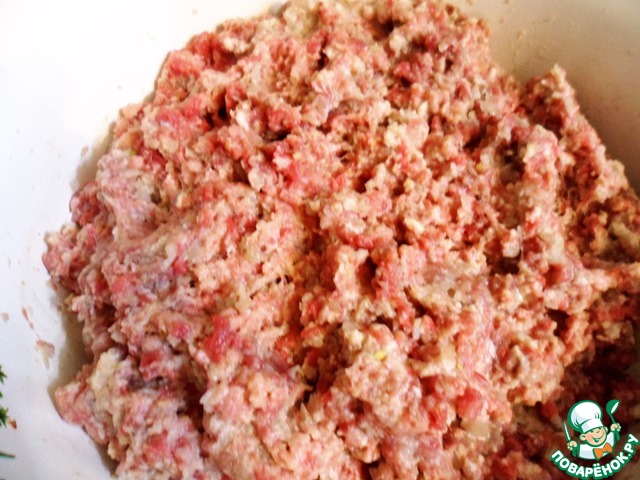 Grinder scrollable meat, garlic, onion, soaked white bread with liquid! Mix well, add 2 tbsp of bread crumbs very finely. Stir again.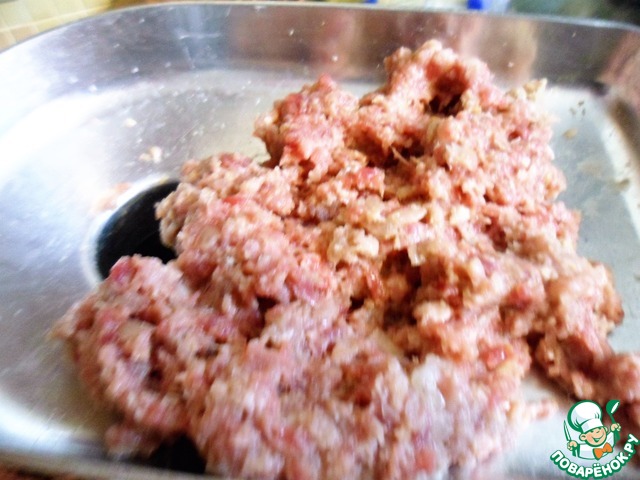 Again grind in a meat grinder.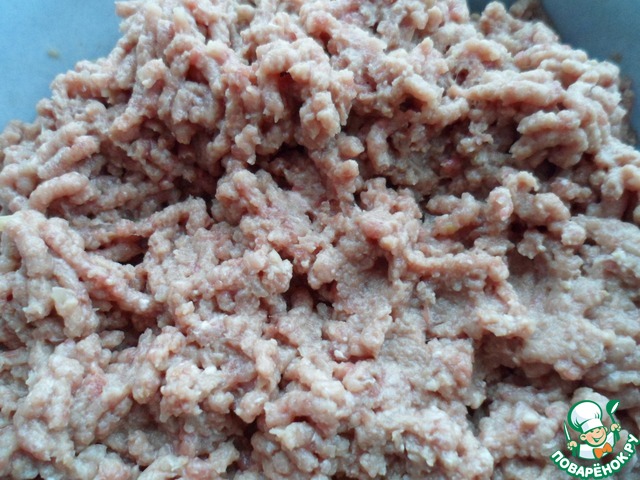 Get this delicate meat.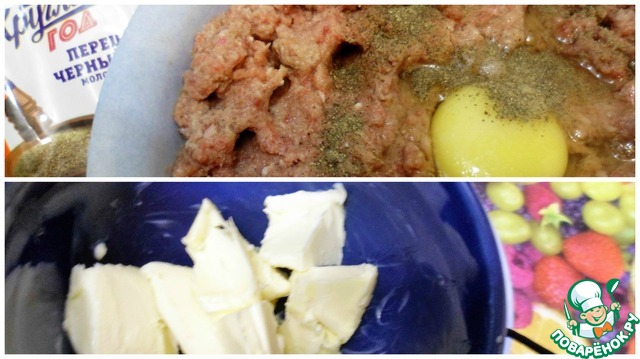 Add to the minced egg, salt, ground black pepper. Carefully vymeshivayut. Slightly melt the butter.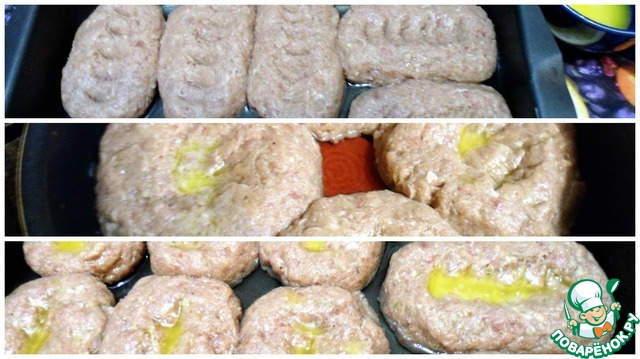 Shape the cutlets of any shape. Put them in a baking dish, greased with vegetable oil. With a teaspoon make a deep groove, before reaching the edge. Pour the melted butter in the grooves, the main thing that it does not leak.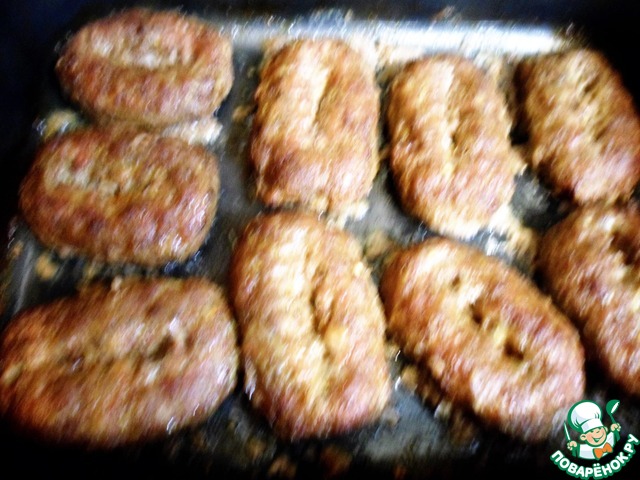 Put in preheated oven bake at t 180-200 30-40 min. to the mode "top - bottom". Be guided by your oven! First open the oven to gently move the meatballs from one place. Burgers don't flip!! The second time opened the oven to check on availability! Take out from the oven our burgers.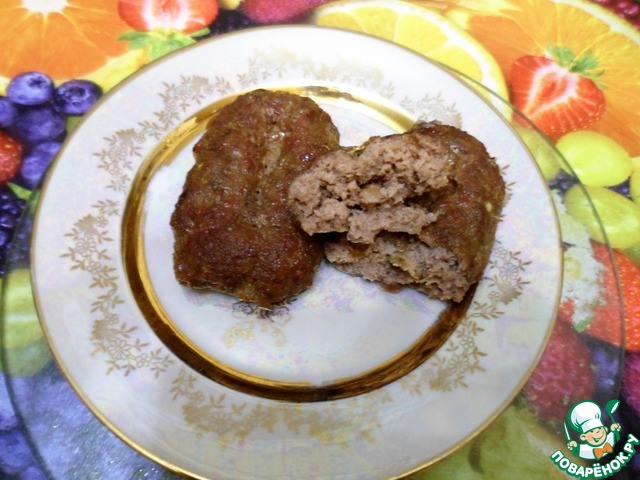 Here is so tender, soft and juicy burgers we got! Bon appetit!